My 118 liter top case has gotten quite a bit of crap in a separate thread
(http://www.advrider.com/forums/showthread.php?t=350488
). It worked great on a trip just completed to the BMW RA rally in Houghton, Michigan.
After a late start it took all day just getting to Michigan. There were no exciting photo ops in Minnesota or Wisconsin.
I spent the first night at the Royal Motel in Ironwood, MI. The mega top case performed great. It really simplifies unloading and loading compared to the Helen Two Wheels bags I normally carry.
[IMG]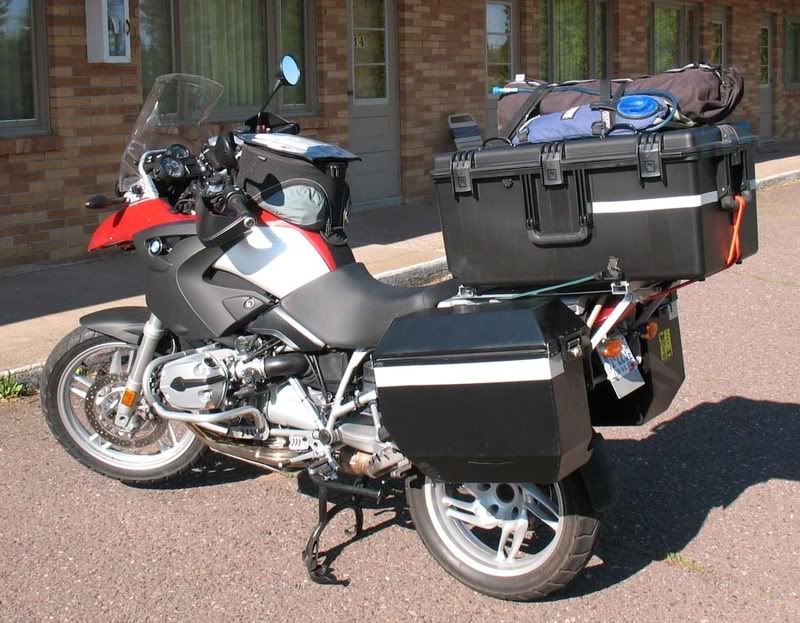 [/IMG]
The scenery on the trip to Porcupine Mountain State Park was typical UP.
[IMG]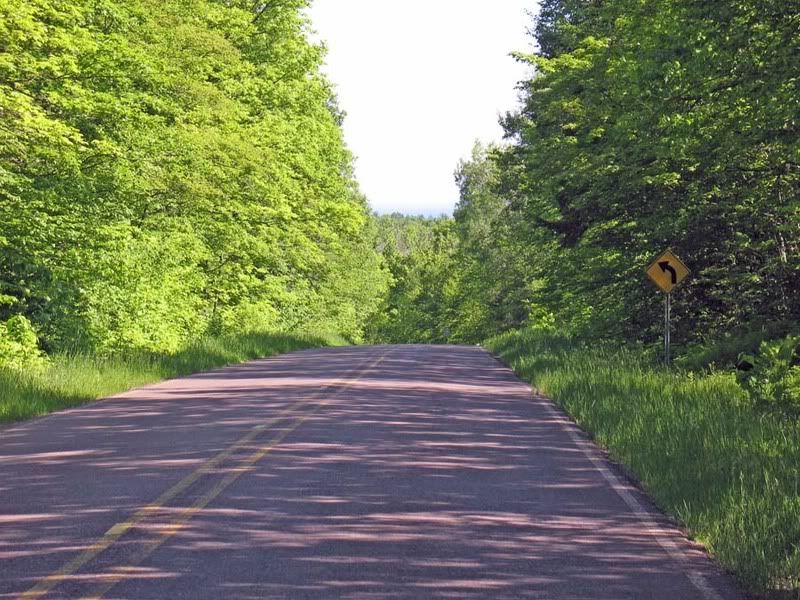 [/IMG]
Deer were a constant presence, so I limited my speed to 45 mph. A fox also crossed the road in front of me, but disappeared before I could get a photo.
The Union Bay campground looked like a great place to camp, but my goal is Houghton.
[IMG]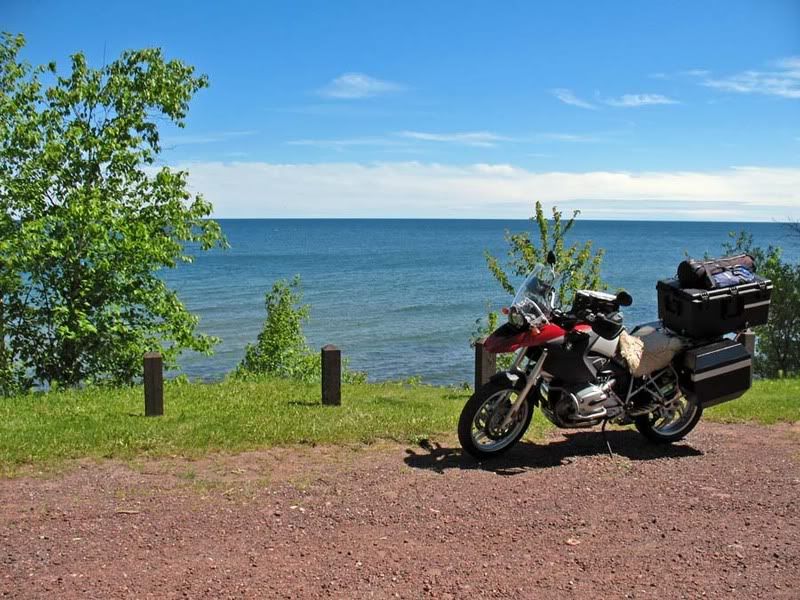 [/IMG]
Lake Superior is always an impressive view.
[IMG]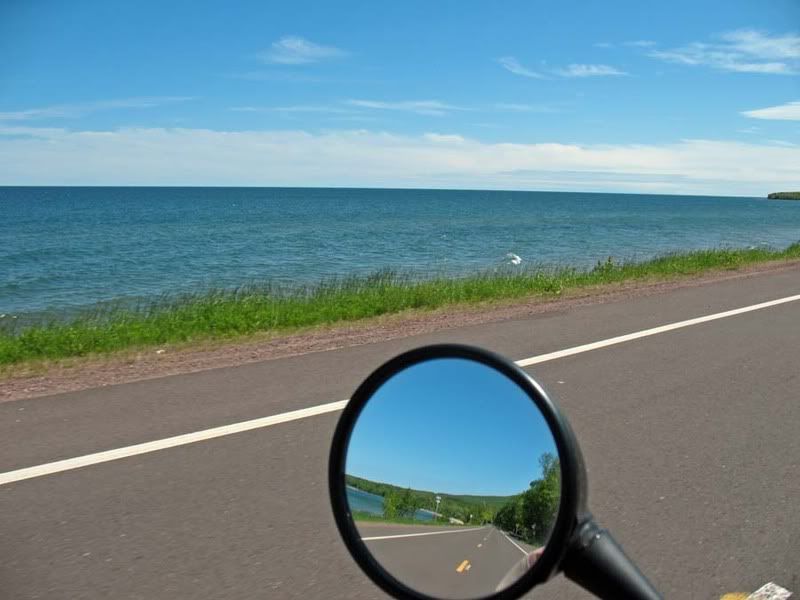 [/IMG]
Typical views in the UP. Spruce trees abound.
[IMG]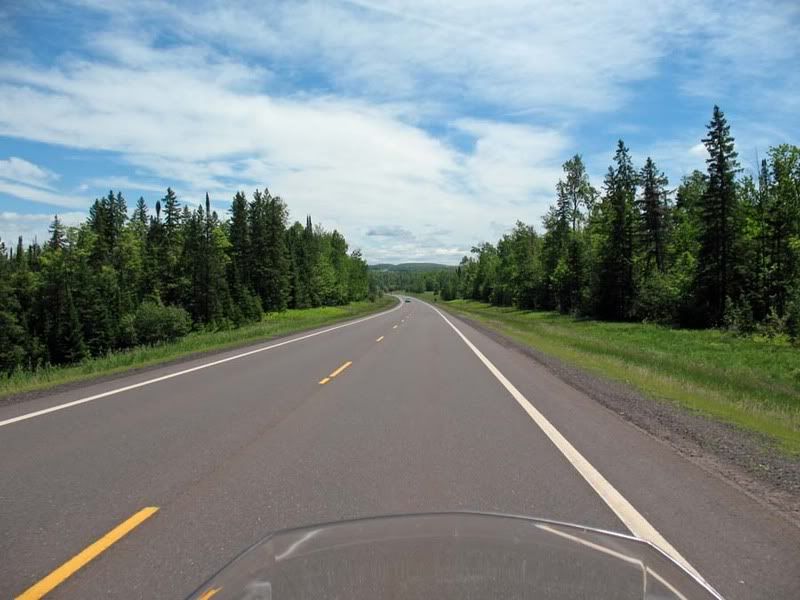 [/IMG]
[IMG]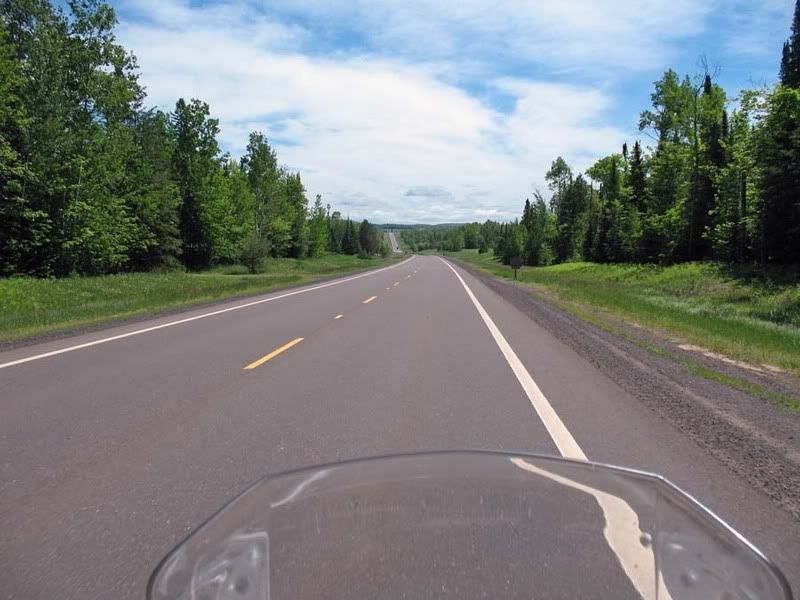 [/IMG]
After checking in with the rally organizers I made camp on the upper soccer field at MTU.
[IMG]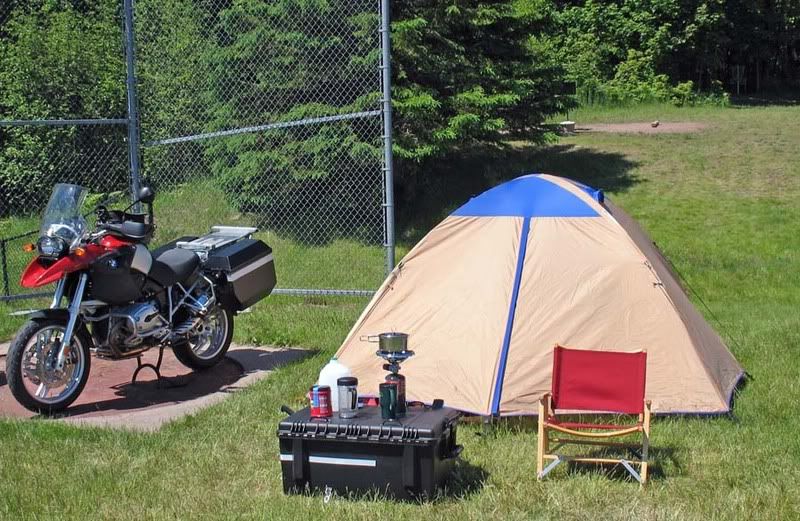 [/IMG]
The mega top case functioned well as a prep table.
[IMG]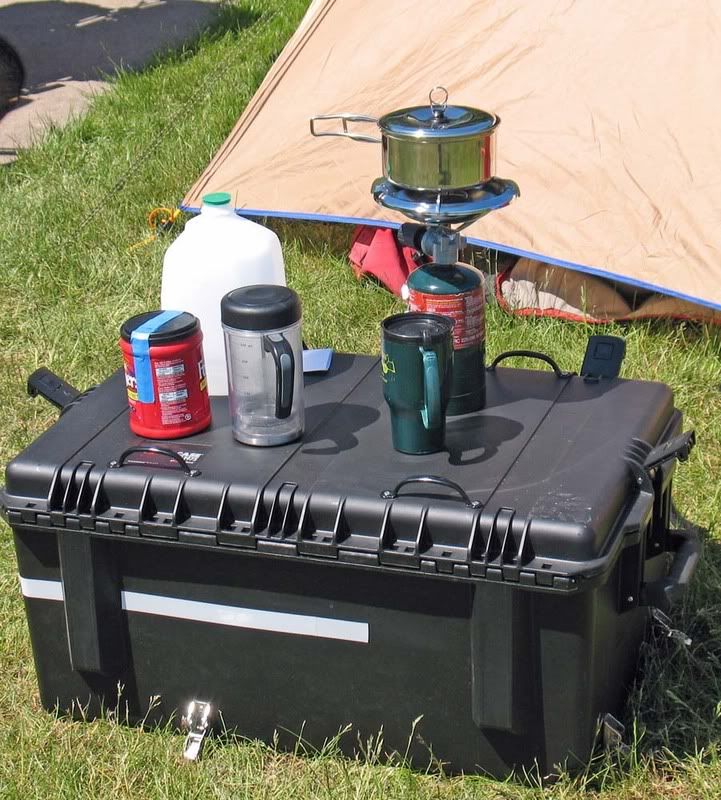 [/IMG]
The rest of the group arrived and we went for a ride up the Keweenaw Peninsula.
The first stop was the bar in Gay.
[IMG]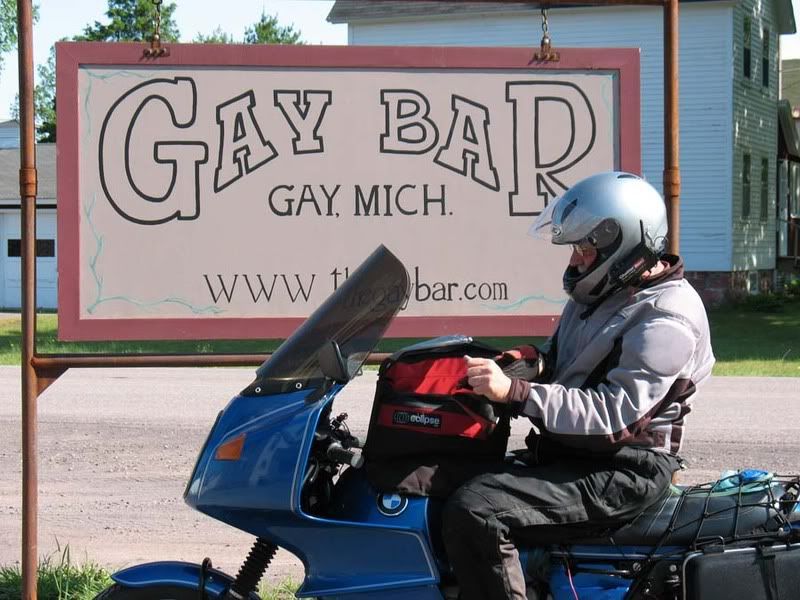 [/IMG]
We talked to one local, who said they used to have a Gay Parade, but now they call it the parade in Gay.
We were joined by a former co-worker from my days at the Caterpillar Proving Grounds. I hadn't seen Ted in over 40 years. He hasn't changed a bit. Ted on the left, me on the right.
[IMG]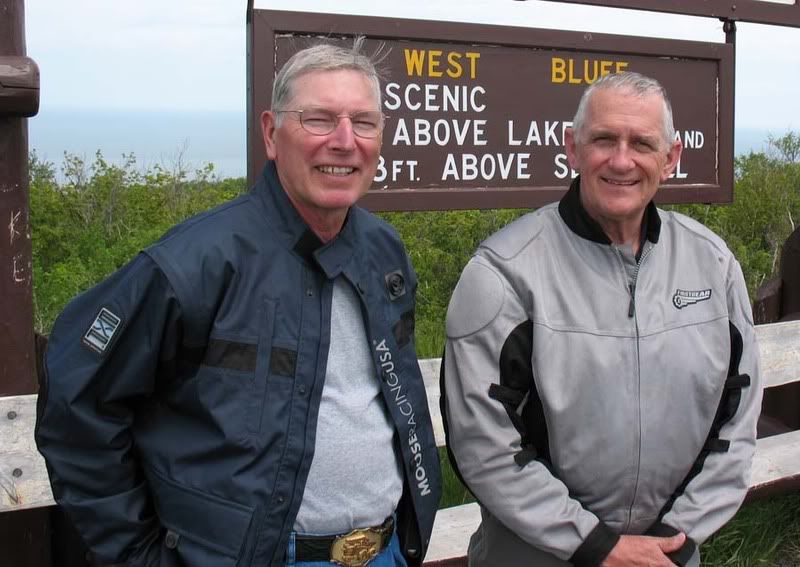 [/IMG]
Ted, Paul, and Kurt relaxing at the top of Brockway Mountain.
[IMG]
[/IMG]
A final Lake Superior scene.
[IMG]

[/IMG]
The campground was very busy and noisy, so we headed home on Friday.
The mega top case performed great. It even kept my stuff dry in a rainstorm on the way home. Maybe I will make a larger one out of aluminum.