APB: Lost MOD Tool Box, Glenolden, PA area
---
I have a customer who somehow managed to lose his brand new MOD Tool Box of of his brand new MOD skid plate in the first 100mi. Somehow it didn't get tightened securely
I'm enlisting the Inmates in case anyone sees it.
APB:
MOD Tool Box, last seen wearing a new black powder coat, gray MOD decal on the top and was attached to the front of an F800 GS somewhere within a 70mi radius of the Glenolden, PA. area.
It looks somewhat like this: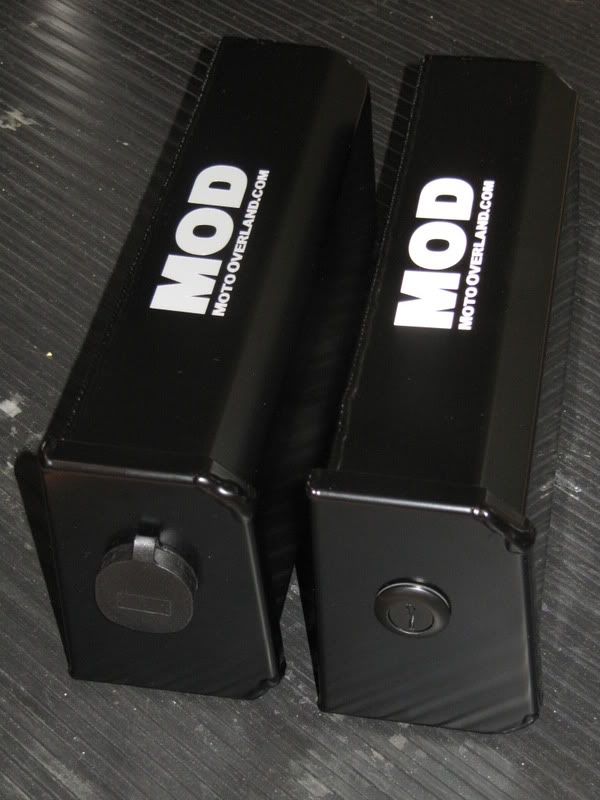 The one on the left to be specific. Stands about 30cm tall when on end, but only 12cm tall the other way. Weighs about 1kg. (it was empty) and probably a little banged up on the corners.
Suspected to be sitting in a ditch/gutter somewhere. It's harmless and actually just wants to be rescued so it can spend it's life traveling around seeing cool places, and carrying some stuff for its owner like it was supposed to.
Please keep you're eyes peeled if you're around there!
Thanks!!
Dave