Hi All,
So I am in the process of creating a rally fairing for my XRL and figured I would put a thread up here.
I really love the XR but hate the lack of wind protection. I don't like the look of any of the aftermarket windshields and I want the space to put a custom dash on.
I like the rally raid fairing but was looking for something with a skinnier profile and that gave a little more dash room....
So here it goes.
Started out with a template made of paper.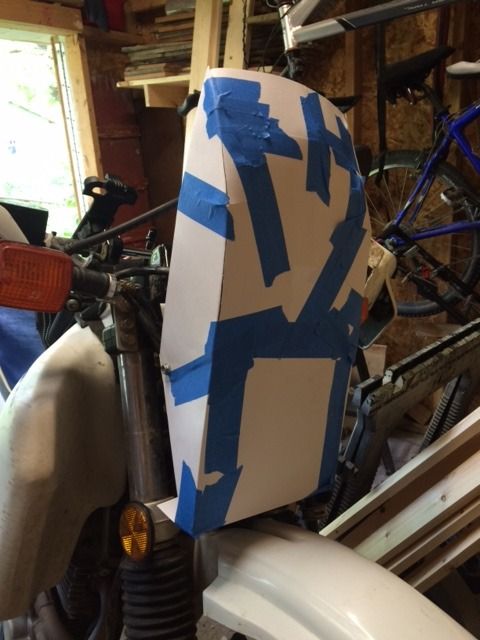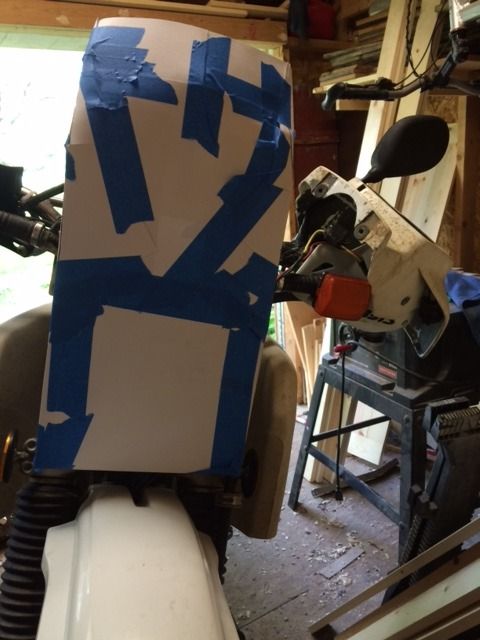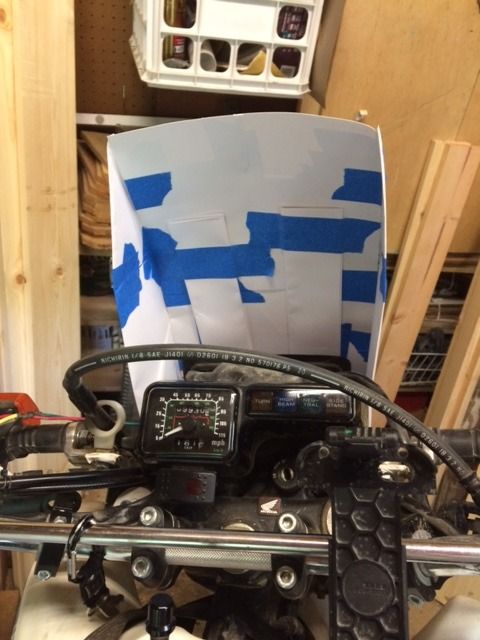 Plenty of space to add a dashboard
Then I made a template out of foam-core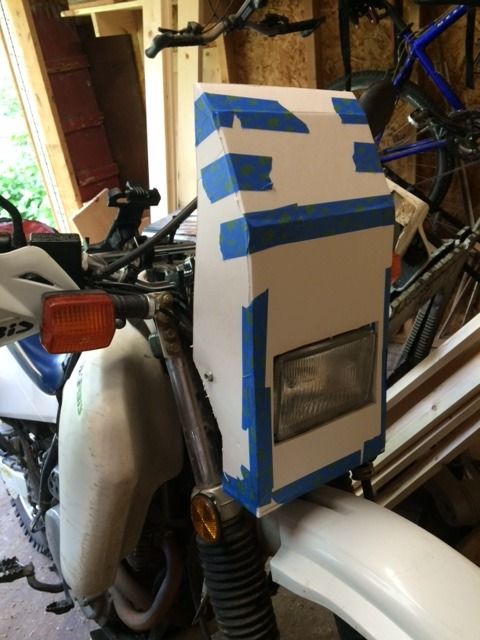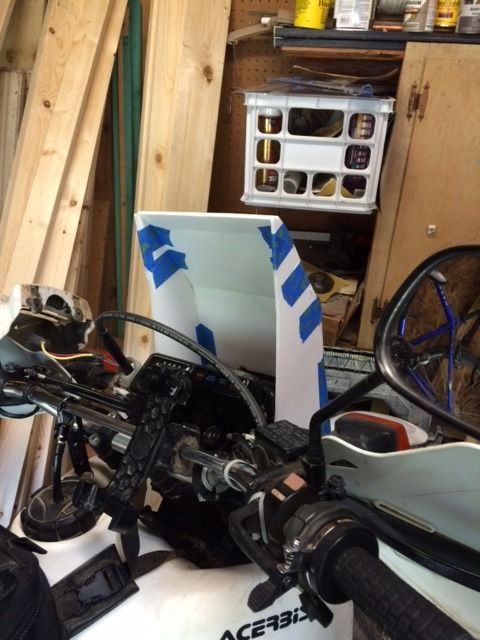 Next I will make a fairing out of acrylic by cutting out the pieces and gluing them together. Then I will do ride tests to see if I like the shape and wind protection. After that I will get a plug made or make one for injection molding....maybe.
What do you think?