So back in 2008 my dad talked to a patient who is also into cars and motorcycles and mentioned that he was selling an old Triumph. As my hobbies tend to rotate I wasn't that interested especially since I have had my 71 Bonneville since I was 16. Its not the most comfortable ride but it gets my riding fix when I don't own any newer bikes such as currently. We went to look at the bike and I was not super enthusiastic. Well when my dad said he would pay the $1200 for it then it didn't really matter what I thought. He had some pretty cool cars there and I have always wanted an XKE. In the two car garage on the left there was another XKE and an XJ120.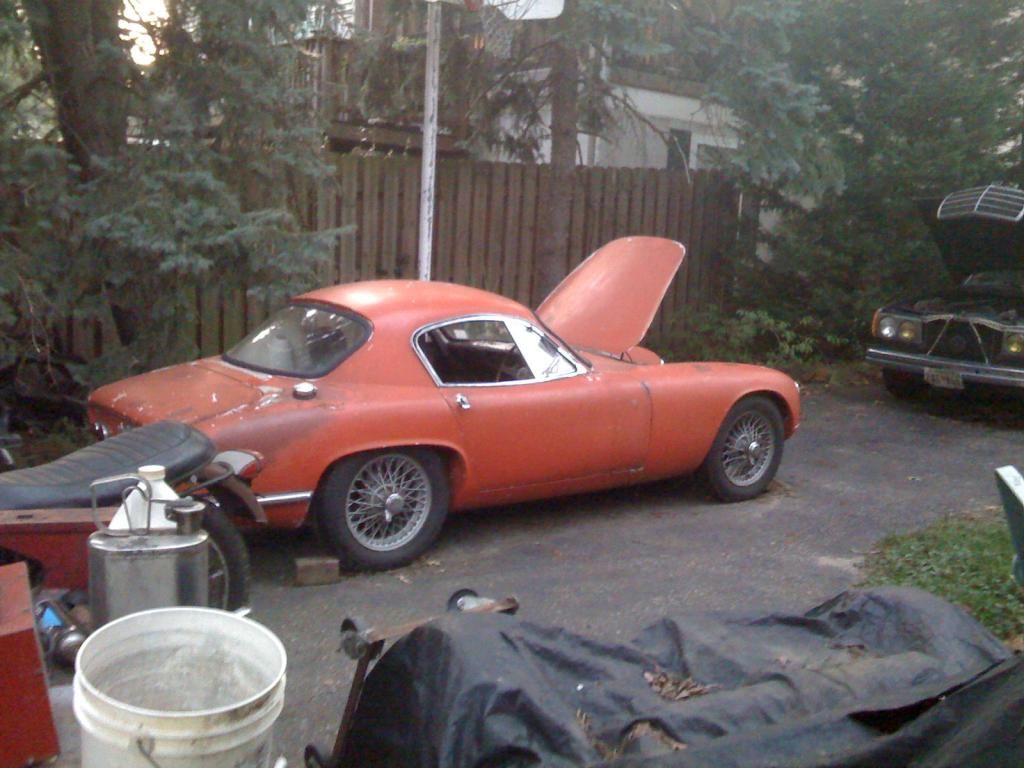 Loaded it up in our 49 Chevy. There was something very cool about rolling around with a vintage bike in my old truck.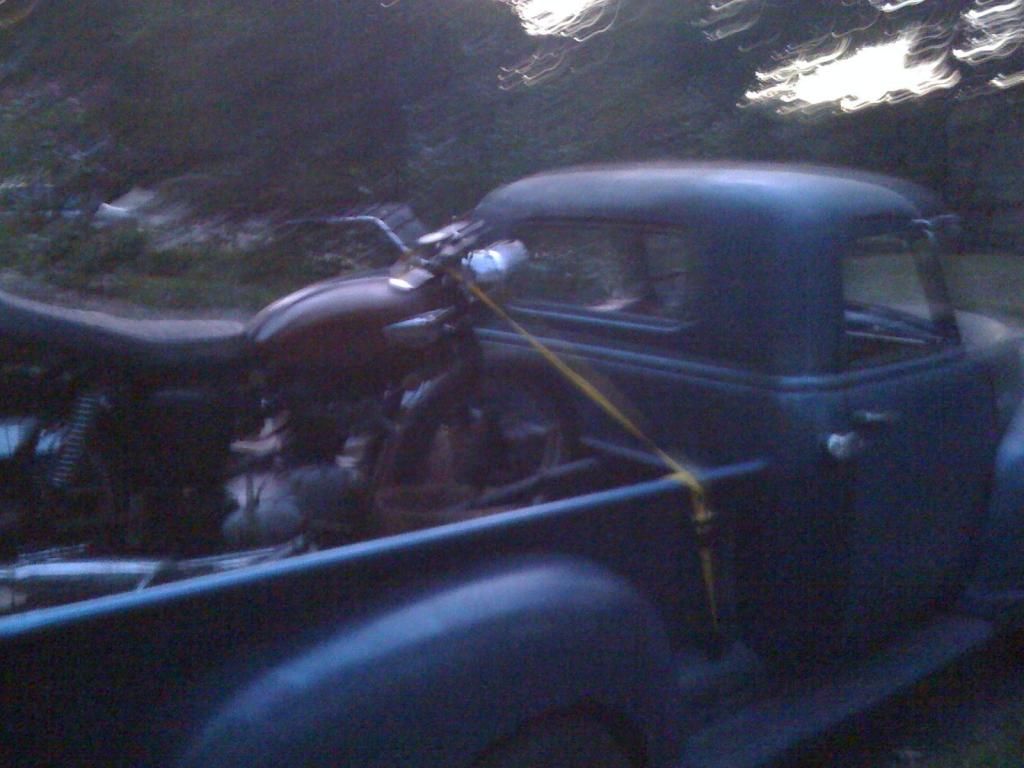 When we just started to clean it up a bit I got more excited when I realized it was mainly just dirty. They are bad pics but you can kind of see in the last pic where we had started polishing the rims. We also have the original front fender which was never painted poop gold in the 70's like the rest of the bike. I am going to try and clean all that off and get down to OEM paint.
The bike came with a few boxes of parts. One thing in there was a brand new carb. I popped it on and the bike fired up and ran great. The issue was the front forks. When I hit the brake there was no dampening and the head tube was loose. When I tore it down it looks like someone tried to do some fork work. Gave up and then just slapped it back together. With the front forks off is how it has sat in my garage since 2008. I cant believe it has been that long.
About 9 months after my daughter was born I realized I wasn't riding my GS1150 at all and I sold it to a fellow inmate. I pretty much never had time to ride and I was resigned to four wheels for the last few years. Well about 6 months ago I came home from work and my wife told me she didn't love me anymore, was moving out, and wants a divorce. Well now that I am pretty much done being sad I realized I have time alone and can ride my bikes again. I got my Bonneville out of the garage and took a long look at the 2011 registration sticker on the tags to remind me how long it has been since I have ridden. Realizing that I have no money, remember that whole divorce thing, I knew I wouldn't be able to get a nice bike. I really want a Triumph Tiger 800XC but that is not in the cards. My Bonnie is all cafed out and is not a particularly nice ride for any distance. I took a look and the Trophy and remembered how smooth and great it rode for the brief time I messed with it. I thought about RTWDoug and how taking a trip on a bike is awesome but doing it on a vintage bike is even more bad ass. I decided the cheapest thing I could do would be to fix up a bike I already have and set it up as a vintage tourer. I think I have brakes and a chain that we ordered when we bought it but that was it. I knew it needed stanchions and tires.
New parts!!
I decided to start this thread to help keep me motivated.