Frustrated by my inability to get to Delegate, i decided I needed to get some miles up. The advantage of weekday rides is quiet roads.
Decided if I was going to make my plan work, I was going to have to leave nice and early, so 0730 I rolled out the front gate. It's always a fair trek from the Western suburbs to the eastern hills and beyond. Before I knew it, time was ticking along and I was thinking that I would run out of time for the whole plan.
Took the usual, but always fun, run out to Yarra Junction and Noojee.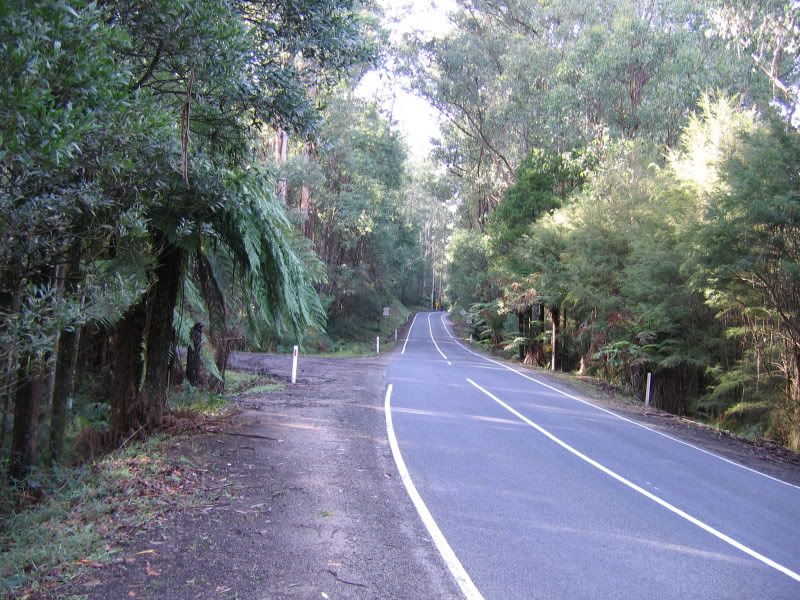 Headed up Mt Baw Baw, which after 20 years of riding, I'd still never done before. It's a tight, twisty little road. Fun, yet not a road to be taken lightly with sharp corners, narrow surface and wet gullies.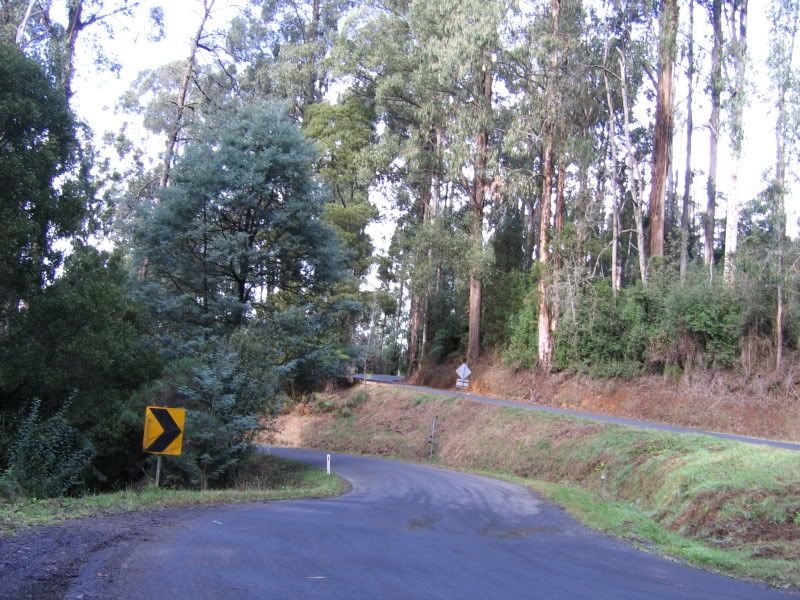 I was aiming for the newly completed South Face road, which provides a connection for the Mt Baw Baw skifields to Gippsland. It's dirt, but well made, all weather dirt, with quite spectacular views in a couple of places.
It takes you across to just north of Rawson. From here, I'd planned to head through Rawson onto the Tyers road, then a few k later, turn on to the Rawson-Cowarr road, which cuts through the hills to Cowarr.
A great forest road, good gravel surface, nice lines, lots of fun.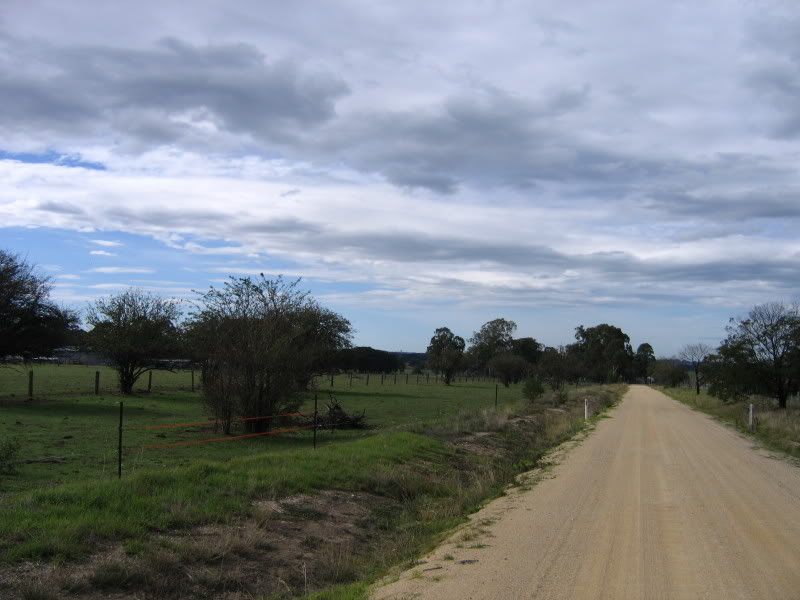 It eventually dropped me onto the Gippsland plains at, surprise surprise, Cowarr.
From here, I cut across the back roads to the Licola Road and started chewing into those glorious bitumen curves.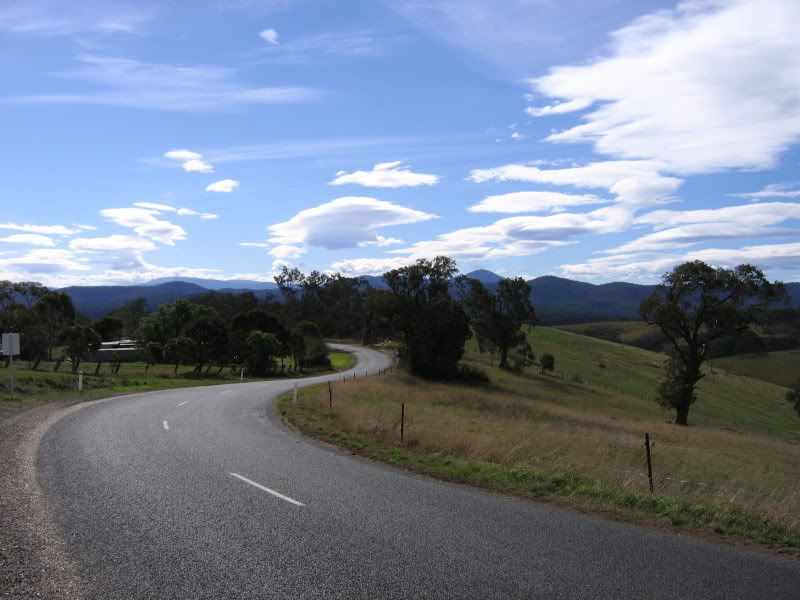 After a few very enthusiastic corners, I recalled fitting the TKC80 to the front and decided I should back off a little.
Made good time though and reached Licola at 1230. By this stage, the sun was shining, the valley was beautifully warm and I had time up my sleeve. I figured that I may have been pushing my luck with the plan to include Woods Point and I had decided that if time was against me, back way to Eildon and home down the Hwy wasn't a bad option.
However, plans went down from here. The lady in the shop said the last 4WD to come over from Jamieson about 2 hours previous had reported snow still on the road and probably not achievable in a 2WD. Given I was still running a road tyre on the rear and I was solo, I decided to not try.
So I had a quick lunch and backtracked my steps towards Rawson (via heyfield for fuel) then headed up to Walhalla. Saw a couple of KTM950's going the other way just East of Cowarr. I've got afair idea where they were off to, hope you guys were having fun.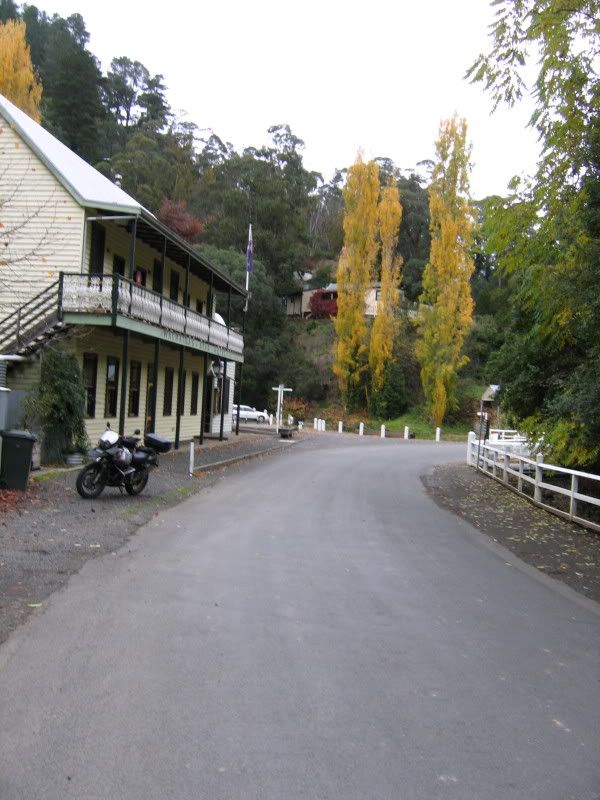 Got there by about 1430 and decided to keep going. It had been a few years since I'd done the Walhalla to Woods Point road and I'd forgotten how much it varies.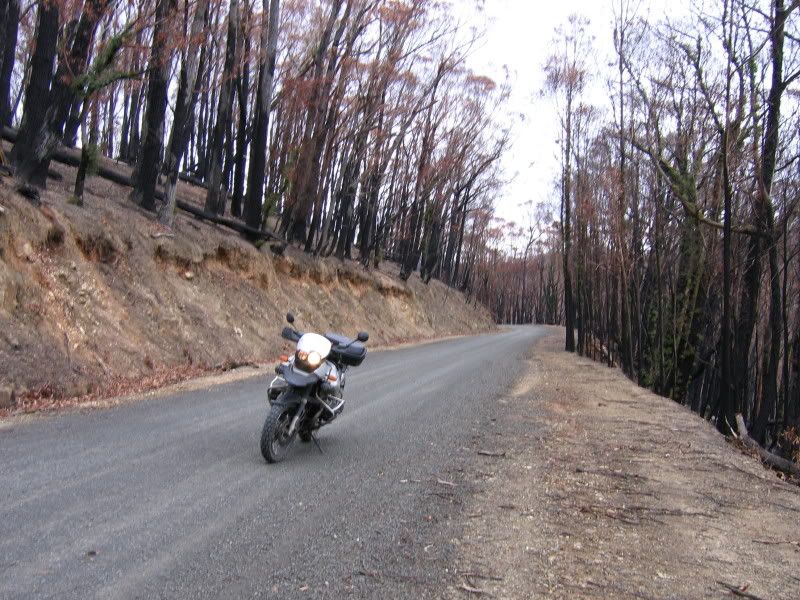 Good, wide surface out of Walhalla, but a bit of a goat track for quite a few K's.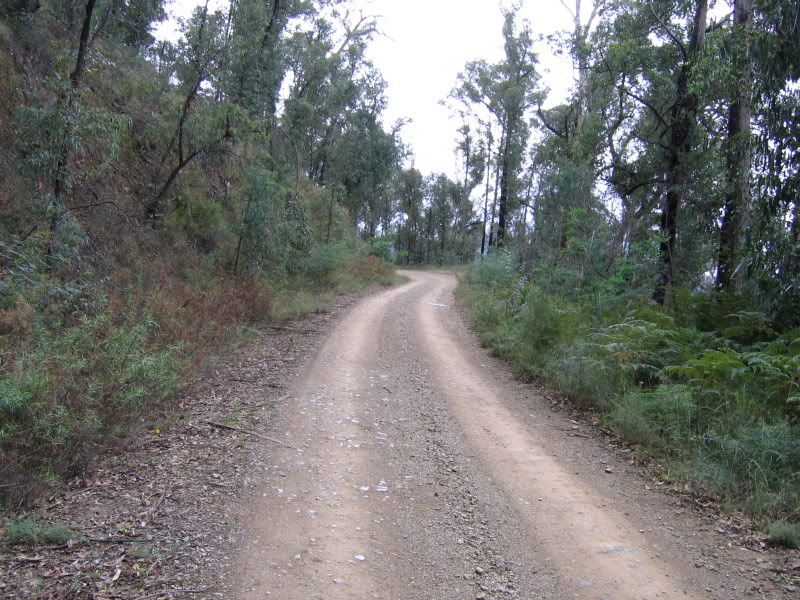 It opens up again after the Thompson Dam road and is generally pretty good after that. Started to cop a little drizzle, but only patchy so I didn't stop for wets. Made Matlock by 1630, drizzle was setting in a bit, so had a break, wets and got ready for a cold, wet run home.
It was damp all the way back to Cumberland Junction which kept the speed down. Got sick of counting Lyrebirds after about 10 of them.
Pretty much dark by Cambraville, so stopped at Marysville for a quick stretch, then on down the Spur. Luckily it was dry and I followed a reasonably convoy of vehicles down the hill, including one very swift tipper truck (it's amazing what needing a beer at the end of a day can do for their speed). Bit of a grind in traffic on the Eastern, but eventually home by 1945. Just over 12 hours on the road, 680kms.
__________________