I went along to the Festival of 1000 bikes at Mallory Park race circuit today. Beautiful weather and a greatday out. The events run by the Vintage Motorcycle Club (VMCC), these guys run the wheels off their bikes at every opportunity.
There was a real nice mix of track bikes, Japanese and British machines and some incredible sprint bikes. All the bikes were being ridden hard and the pits were open to everybody for access to the bikes and riders really adding to the event. The vintage scene over here is getting stronger every year. Fantastic!
My mates daughter - Hours of fun from an old fashioned hooter..Honk!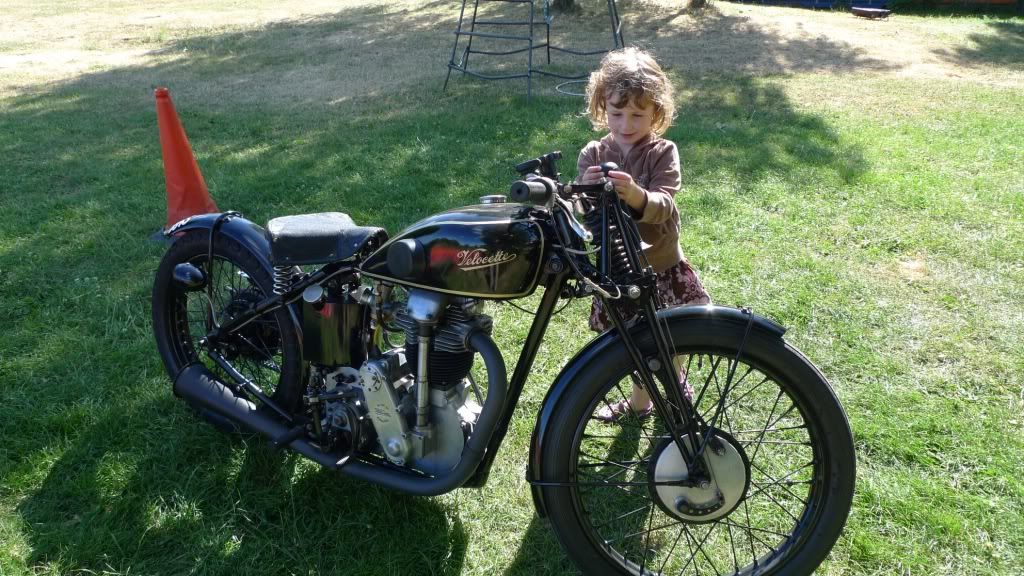 This little gem was in the carpark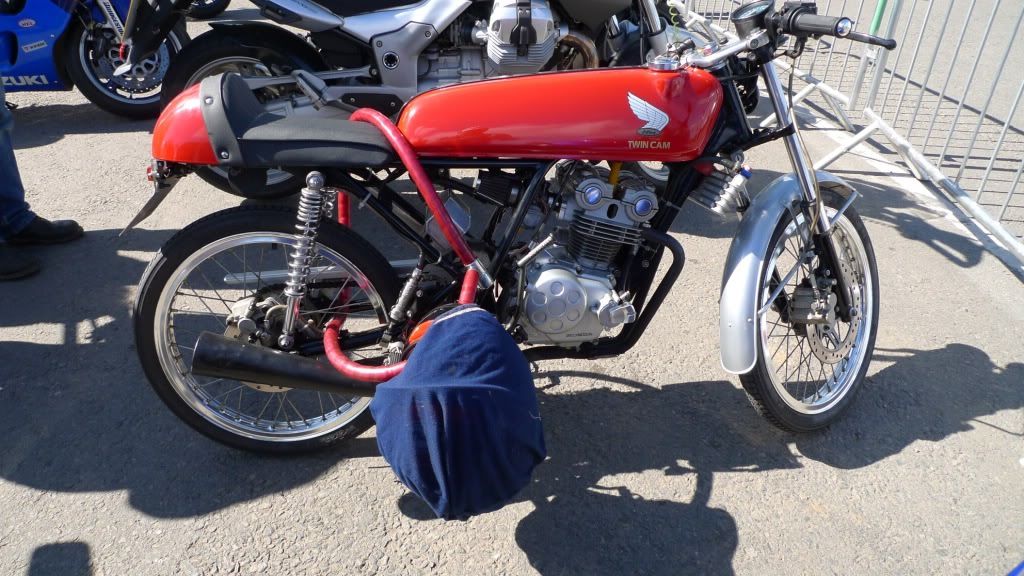 Slide show here -
Slideshow