Hi there,
I've been searching for information about this bike over here at Adveture Rider, but (surprisingly) can't seem to find any info about it.
I'm planning on buying one as soon as I sell my Triumph SpeedTriple, which should be quite soon.
I've already made a testrun, and I found the bike to be:
very comfortable
have a unique appearance
drive very smooth (likely due to the 5-valve engine)
very nice and quiet sound
easily adjustable rear suspension
a nice 25 liters / 6.6 gallon tank
good wind protection
very nice ground clearance
great curve handling
have a "hear me go for it" sound when you go full throttle
great ergonomics (I'm 1.85m / 73 inch)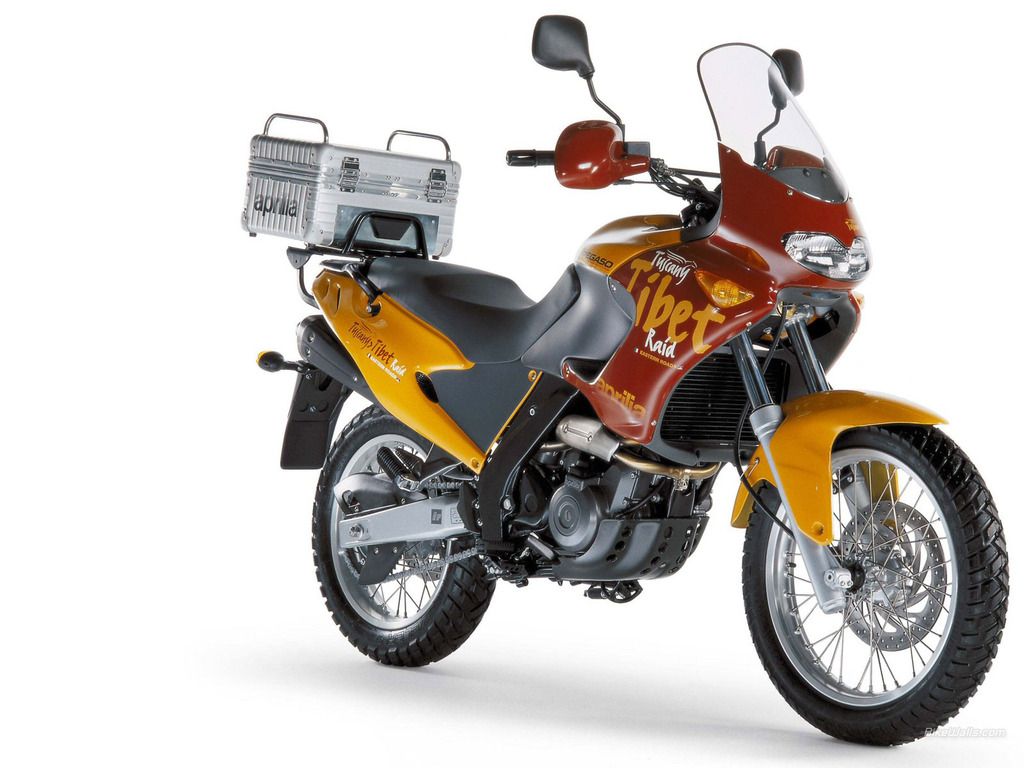 Now I'm hoping to get some responds from people who've riden or even owned one.
I'd like to hear the good AND the minor or even bad points
All the model history (tuscany tibet raid)
What to keep an eye out for
What to expect
After market advice
etc.etc.etc ...
And ofcourse as many pics as possible!!!
(Oh and the one I've got my eye on is a model 2004 with some 24.000km / 15.000 miles on it.)