This 25-mile trail is called Saffel Canyon and starts in the White Mountains just south of Spingerville/Eager, AZ. Trail is made for vehicles 50" or less and is a great time on a motorcycle or quad. I rode my DRZ out and back and took some helmet cam video. I started at the staging area and went to Big Lake, which ended up being a great 80+ mile ride back to the truck.
The scenery on this trail is amazing. You travel through three completely different vegetation zones ranging from 7,600 to 9,400 feet of elevation.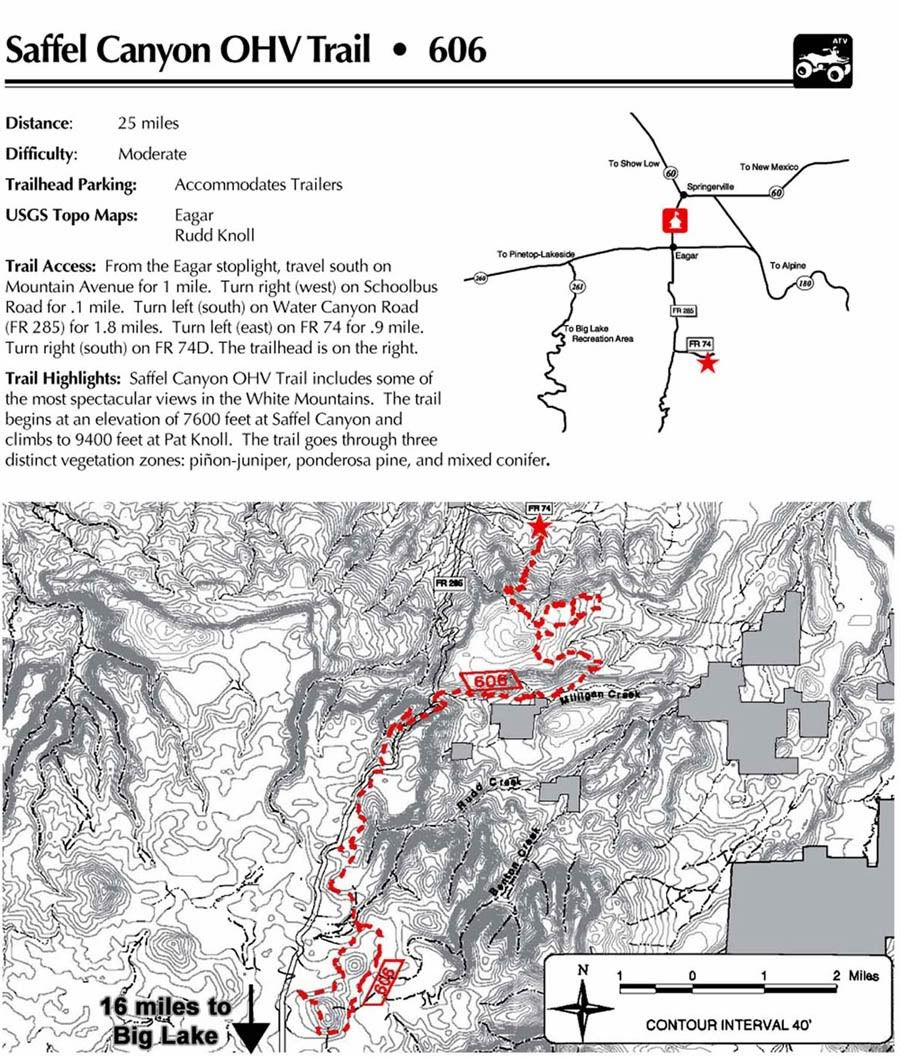 The trail has great signs alerting you to tight spots, road crossings, ect.
Lots of great views of the surrounding area:
Mud from a the morning rainstorm was sticky at the end!
Even found some fresh black bear tracks and saw about 20+ elk on my ride:
Video:
http://vimeo.com/14097667
There is also some great trails the forest service has earmarked for OHV use in Pinetop-Lakeside/Show Low area. See the local ranger stations for more info.