Just thought I'd post some pictures of today's ride on Pole Hill Road. This is a series of 4x4 trails about 4 miles outside of Estes Park, Colorado. Pretty fun area to ride in and the scenery is great as well.
You have to go about a half mile up a pretty rocky climb to get to the trail area (didn't take pics of that part), but most of the rest of the trails are real easy. It would be a great place to camp.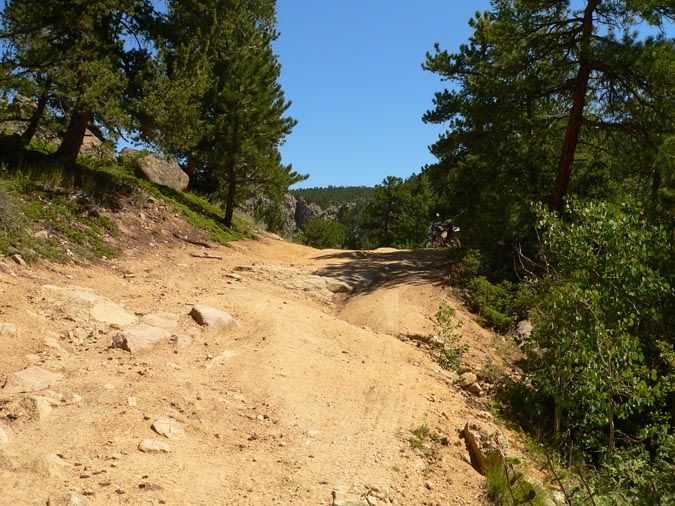 While sitting at the overlook, a T33 (I think) flew down below me and climbed up and shot over my head. I was too stunned to take a picture, but got one as he flew back down into the Estes bowl.
Here he is climbing out of the other side of the valley