So where's the obligatory pic of your bike on top of the levy?
Like this?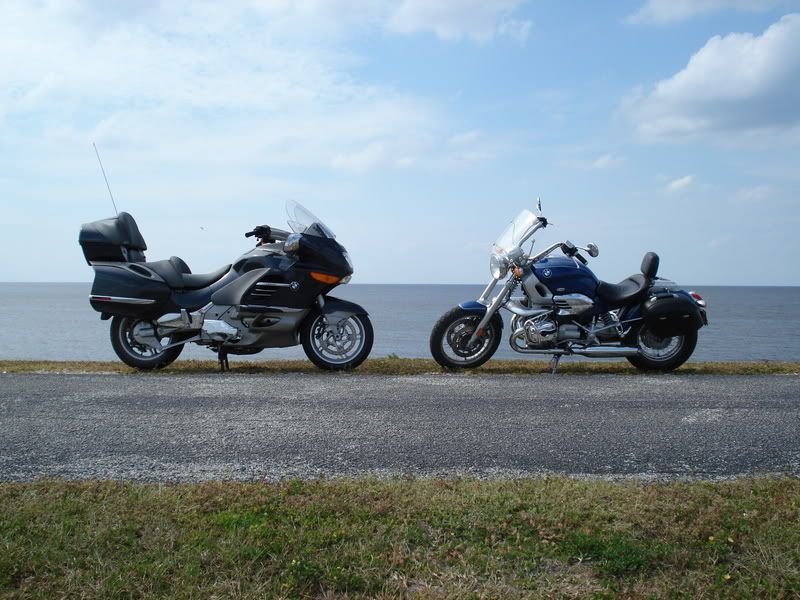 If you ever go that way again, you should stop at the Tikki Bar in Clewiston, it's just off of 27. Great stop for lunch. Also, just outside of Clewiston, take a right onto 720. It's fun little road with a few actual (gasp!) curves to it. It'll take you right back to 27.
Incidentally, one of the gals in my women's club (also from Melbourne, btw) caught a bee in her shirt on that road as well. They must be after motorcyclists around those parts.
Glad you had fun and sorry about your friend's bad luck.