Quote:
Originally Posted by Kirtsky
Nice!

Where does one find what is legal and what is not legal to ride on in Georgia? Meaning bikes and trails.
They're pretty serious about the "No Off Road" thing too! I took the family camping up there this past weekend and our camp site was about a hundred and ten maybe twenty yards off the road and even though there was a path/driveway heading to the campsite, we were technically off road and got a written warning from a Forestry Ranger.
Here is a pic of the trail that led to the campsite and even though it looks like a legit trail with no signs or bars across the trail saying foot travel only, I was still given a written warning.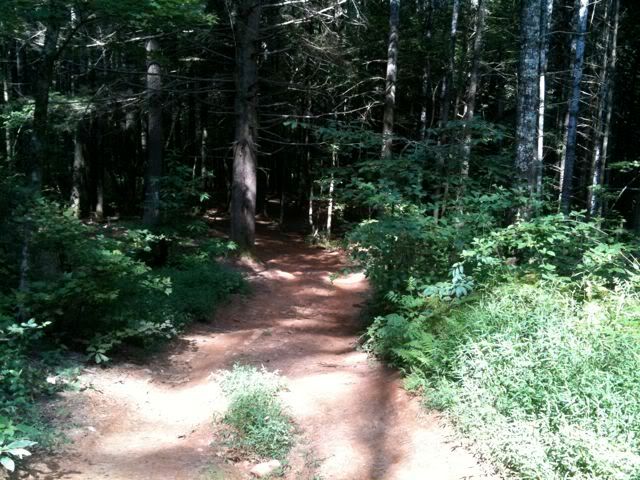 I mentioned very politely that I had seen several vehicles parked off the road at various campsites and some actually almost the same distance up in the woods because all the campsites were full but it didn't change much.
He nailed signs up on the trees after he gave me my warning saying no motor vehicle access and road closed, which I found very ironic since he said it wasn't a road.
The funny thing was when he came down the trail to the camp we were packing up our camp site and were pulling out. Another 10 minutes and I would have been gone!