My rouine maintenance and"lets see where that leaks coming from has led me into an impromptu gearbox build.
But i,m a bit miffed by this piece.
[IMG]
[/IMG]
Its the clicker wheel on the left, it has a bit of play.
[IMG]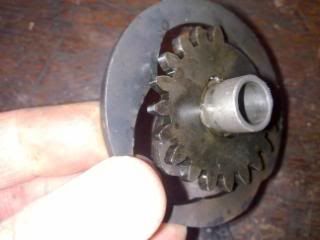 [/IMG]
Joerg, you say to spot weld these bits together if there is any play.The wheel has a bit of play on its shaft against the circlip and a bit of play between the actual 2 wheels in the second pic .Is this normal or not?
Sorry .this is my first box!