So off we went with a chill wind howling about us. Just how cold it was became evident a short time later as we rode up the steep hill that exits Lithgow and found ice warning signs on the road.
And sure enough...around the next corner and in every shadowed spot on the road...there was ice clearly visible on the tarmac. So some caution required until we topped the ridge and got back into the sunshine.
Up through the dead township of Bell and along Bell's Line of Road until we took the turn-off to Mount Wilson.
Shalako-Lin had never been to Mt Wilson before and she was surprised at the sub-tropical vegetation and the avenue of trees that form a roof over the approach road into the tiny hamlet.
We stopped at the quaint little church to take some pics of all the flowers in bloom.
It was noticably much warmer here.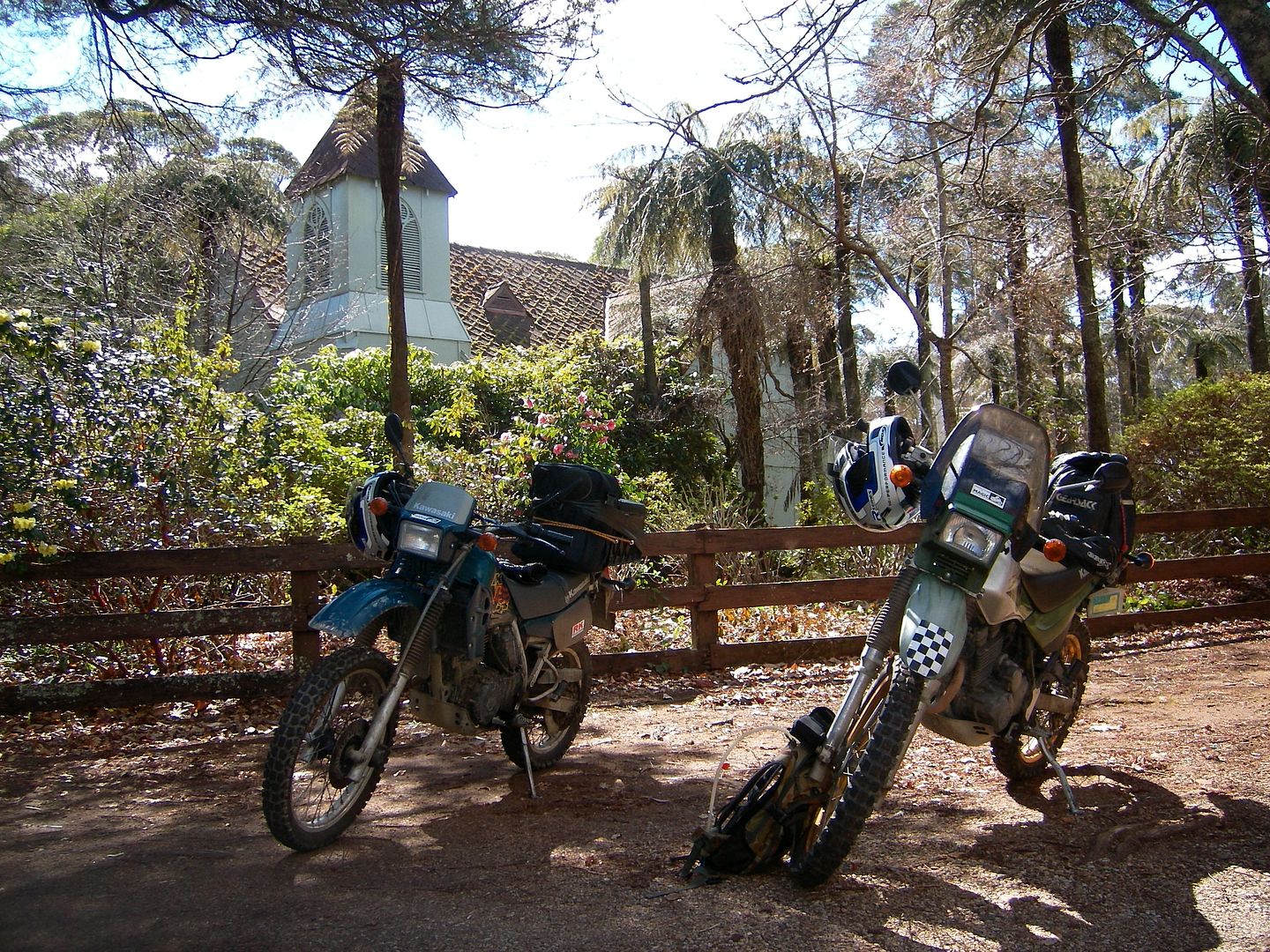 What a nice couple we make. Perhaps we should get married? Oh, hang on...we are married.
Having warmed up some we carried on to the infamous Mount Irvine road. Well it used to be a road, it's just a track now.
Lin was looking forward to riding the Mt Irvine to Bilpen track, as she knows it is a popular route for Sydney ADV and ORE riders.
I had two Lyre birds run across the road in front of me just after seeing this sign.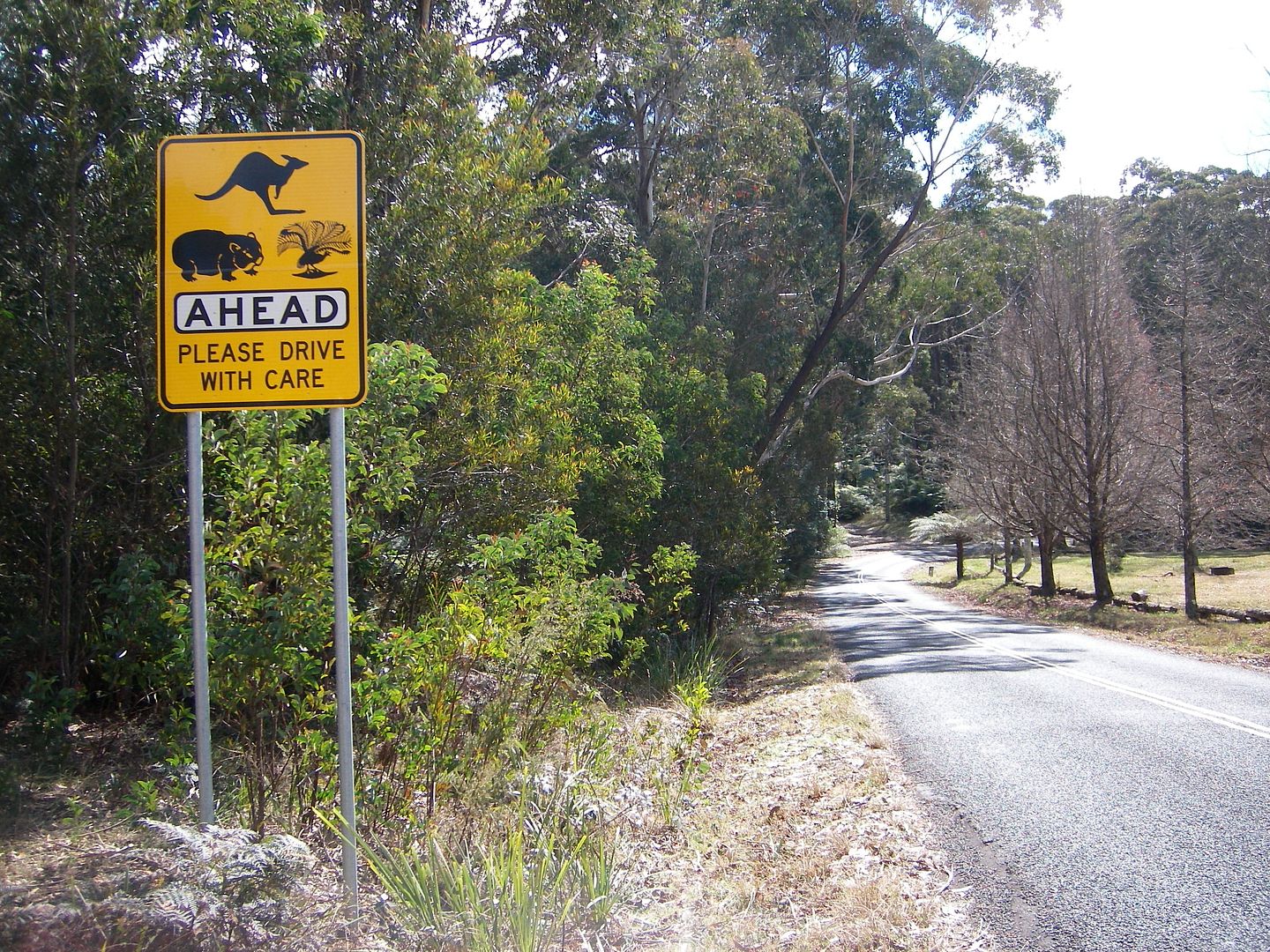 An old piece of machinery next to the dirt road, right where a steep trail veers off from the main trail. I'll have to go there and have an explore next time I'm at Mt Wilson.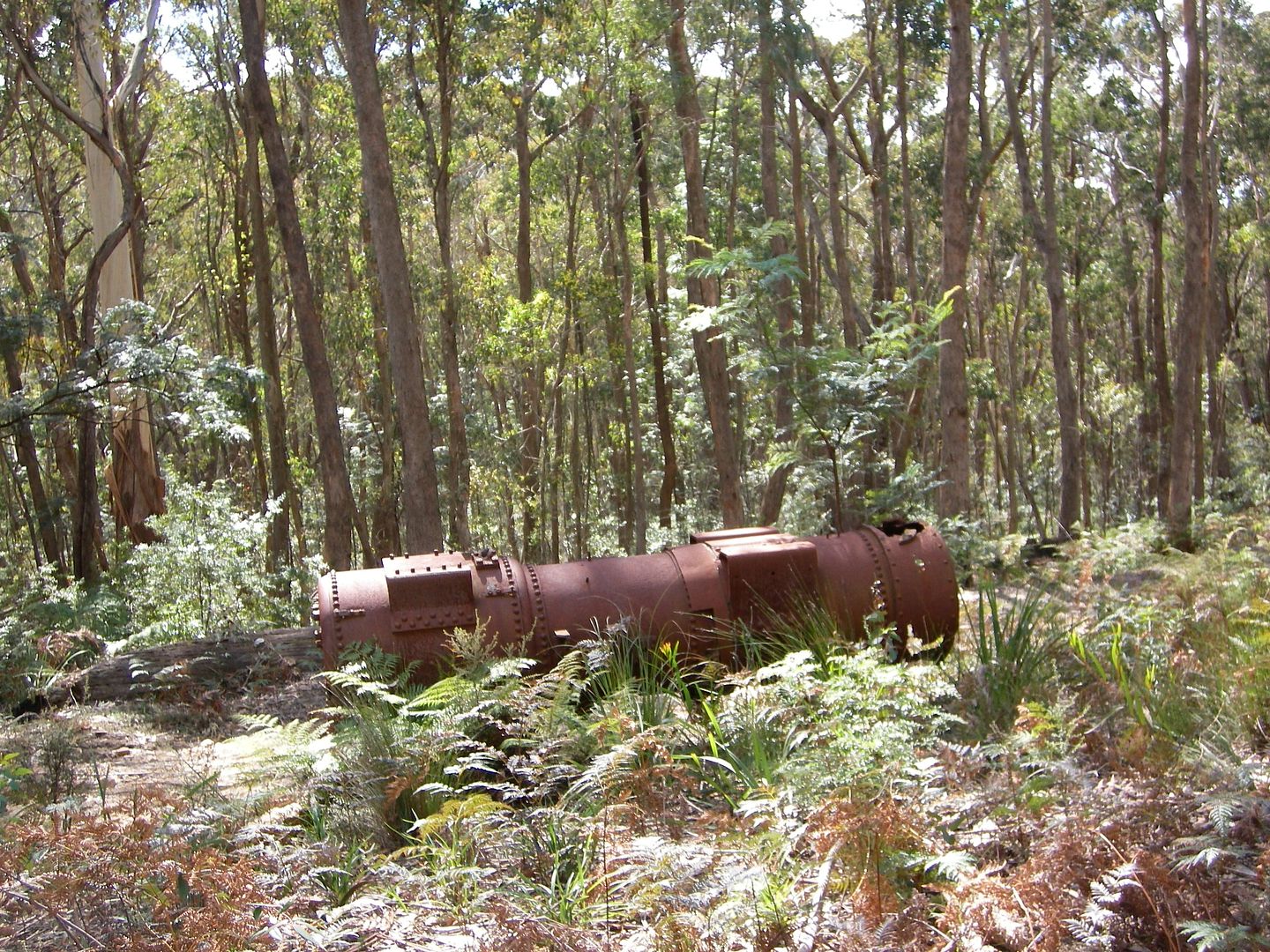 ORE trail here we come.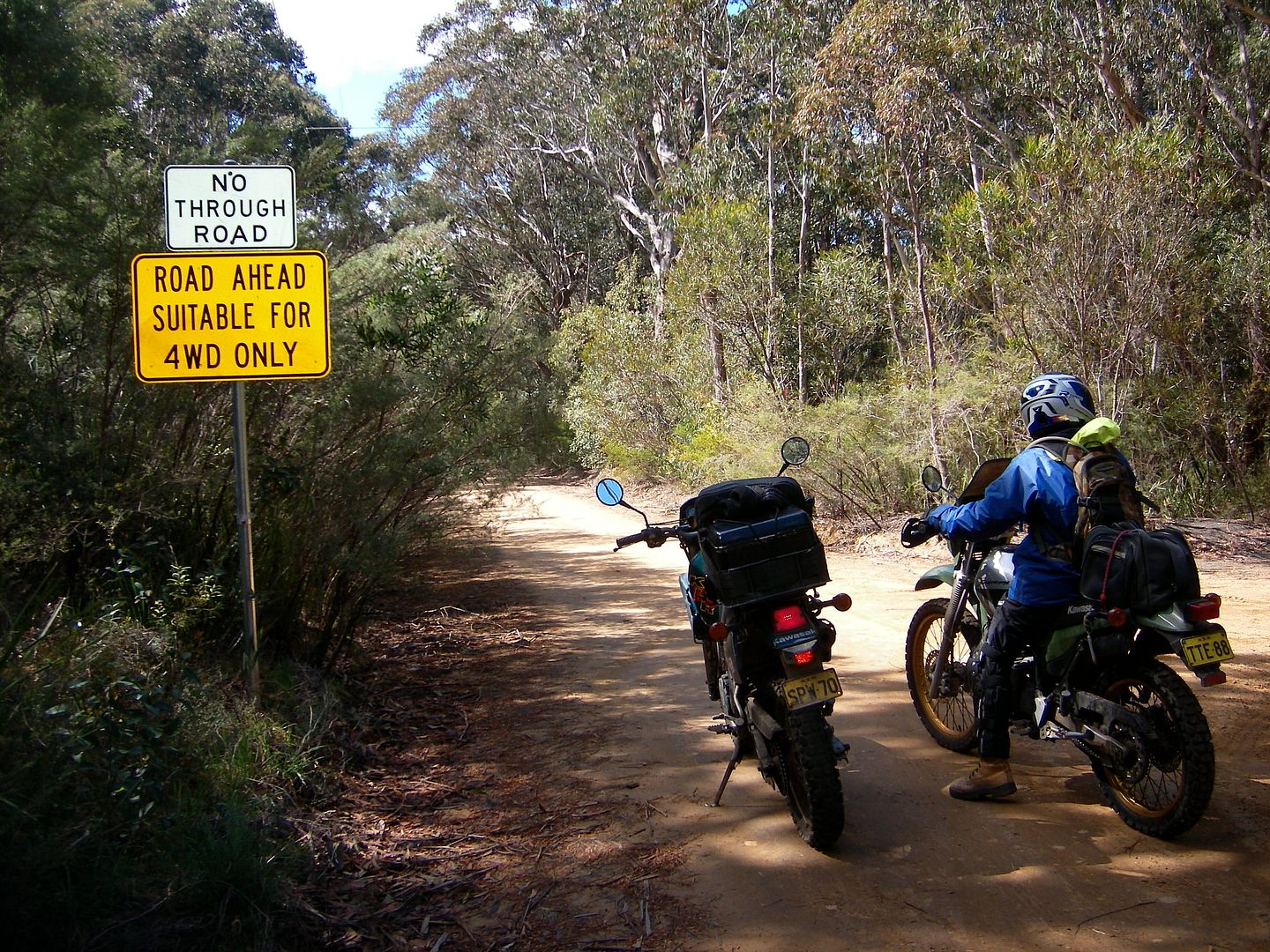 A runaway Shalako-Lin.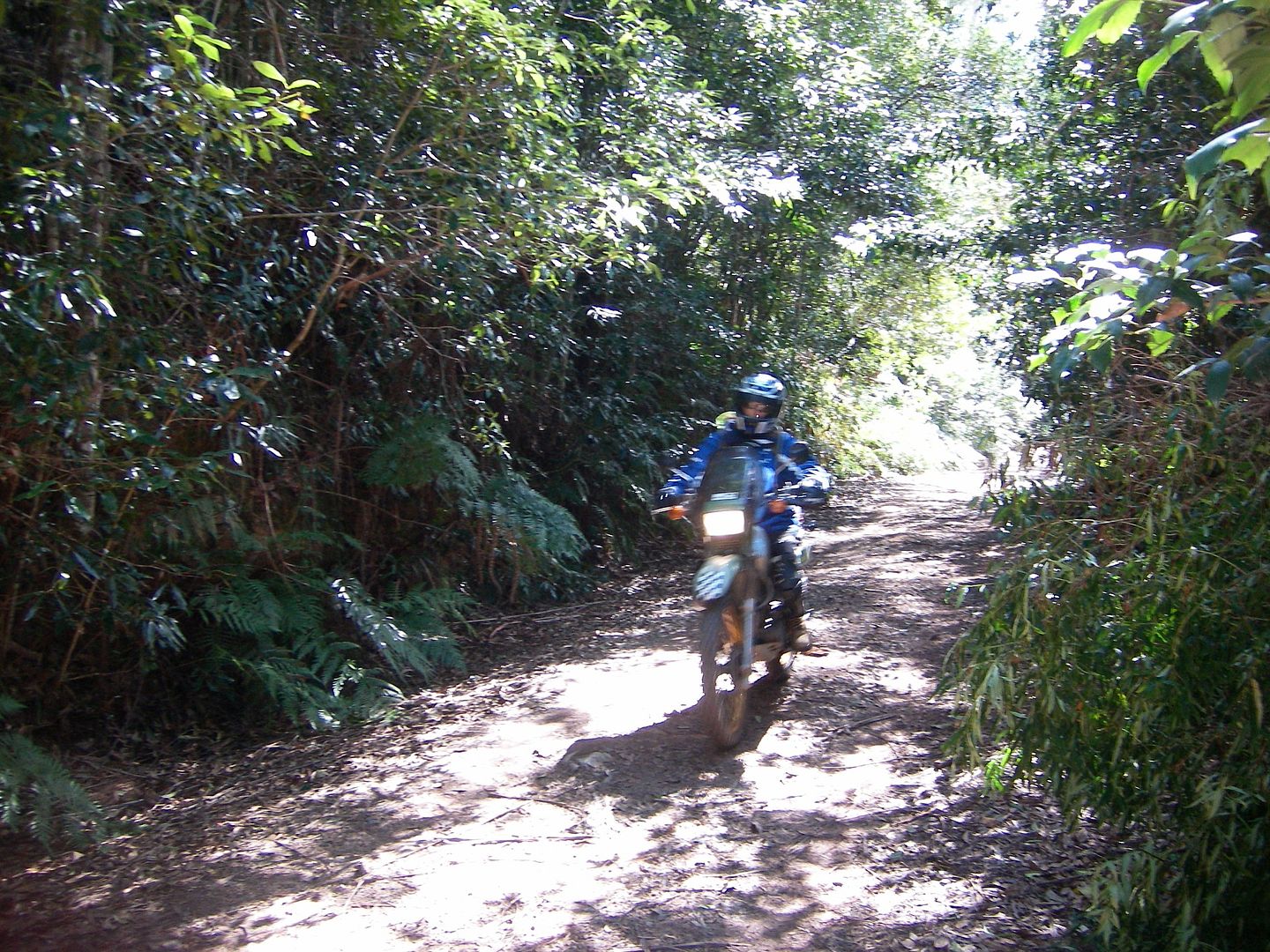 We stopped at the bridge to take off our Burke yachting rain jackets, they do a wonderful job of keeping us warm and dry, but get to hot to wear as soon as the temps start to rise.
Centre bike lane.
"Okay, let's get going then!"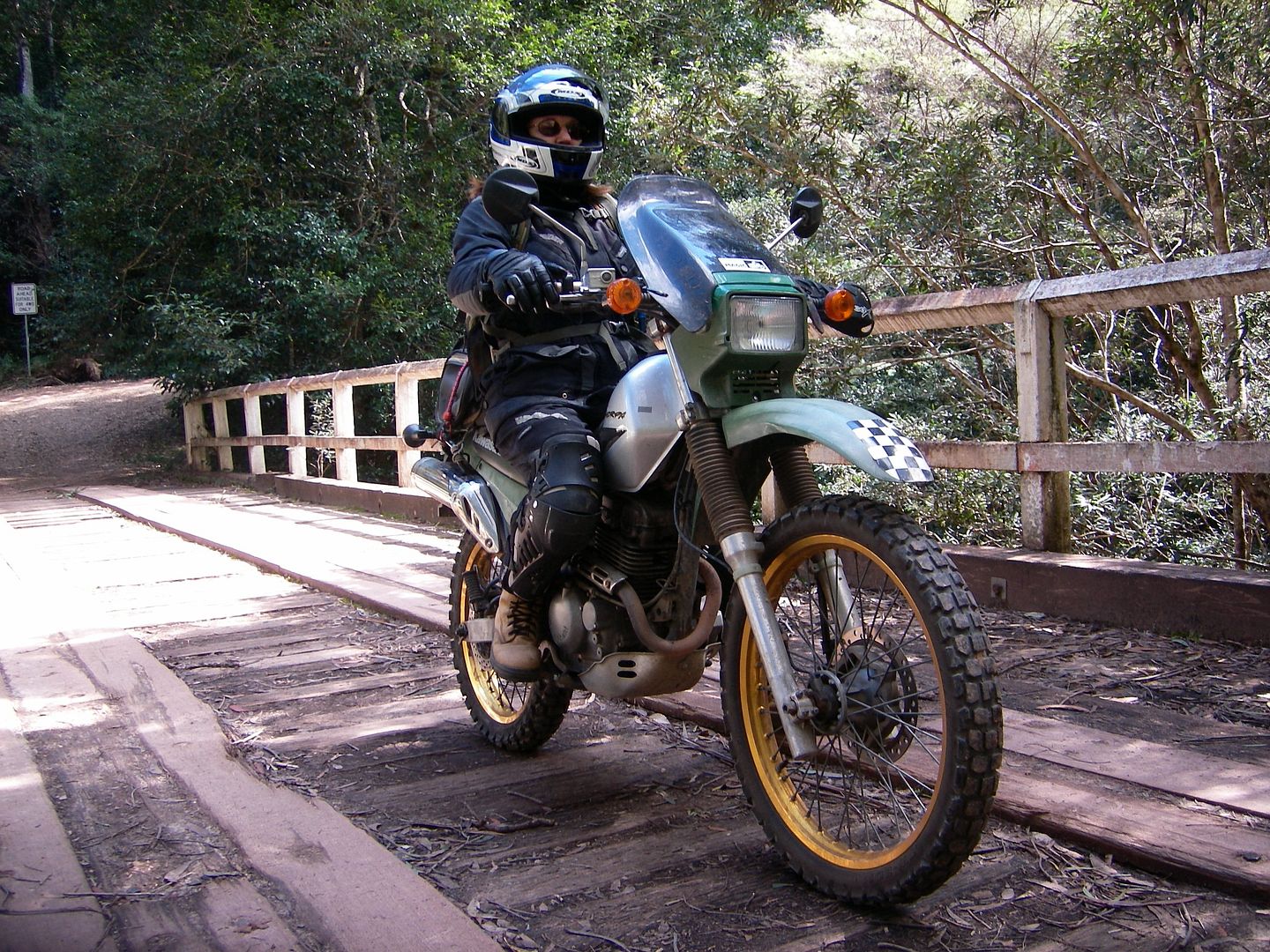 "My bike's going to get dirty again isn't it?"
It was muddy that day.
I normally ride this trail in the opposite direction. Going from Mt Irvine up to Bilpen you have to ride up and over the ruts, instead of over and down them.
Lin wasn't fazed however and took them in her stride. Her Sherpa is well named.
Now this was funny.
Lin normally stops and ponders how deep the larger mud puddles are before riding through them.
I was in front and she had'nt seem me ride across it. So I stopped for a photo of her coming across...after indicating that it was only a few inches deep. When in fact was a bit more than a few inches.
Lin was a bit shocked at the amount of water and mud she blasted through and questioned my assertion that it was only a few inches deep. :whistle:
She then insisted I ride back through the puddle so that she could see what it looked like when I crossed it.
Sure. Fine. No worries.
Like all little boys I love riding through puddles.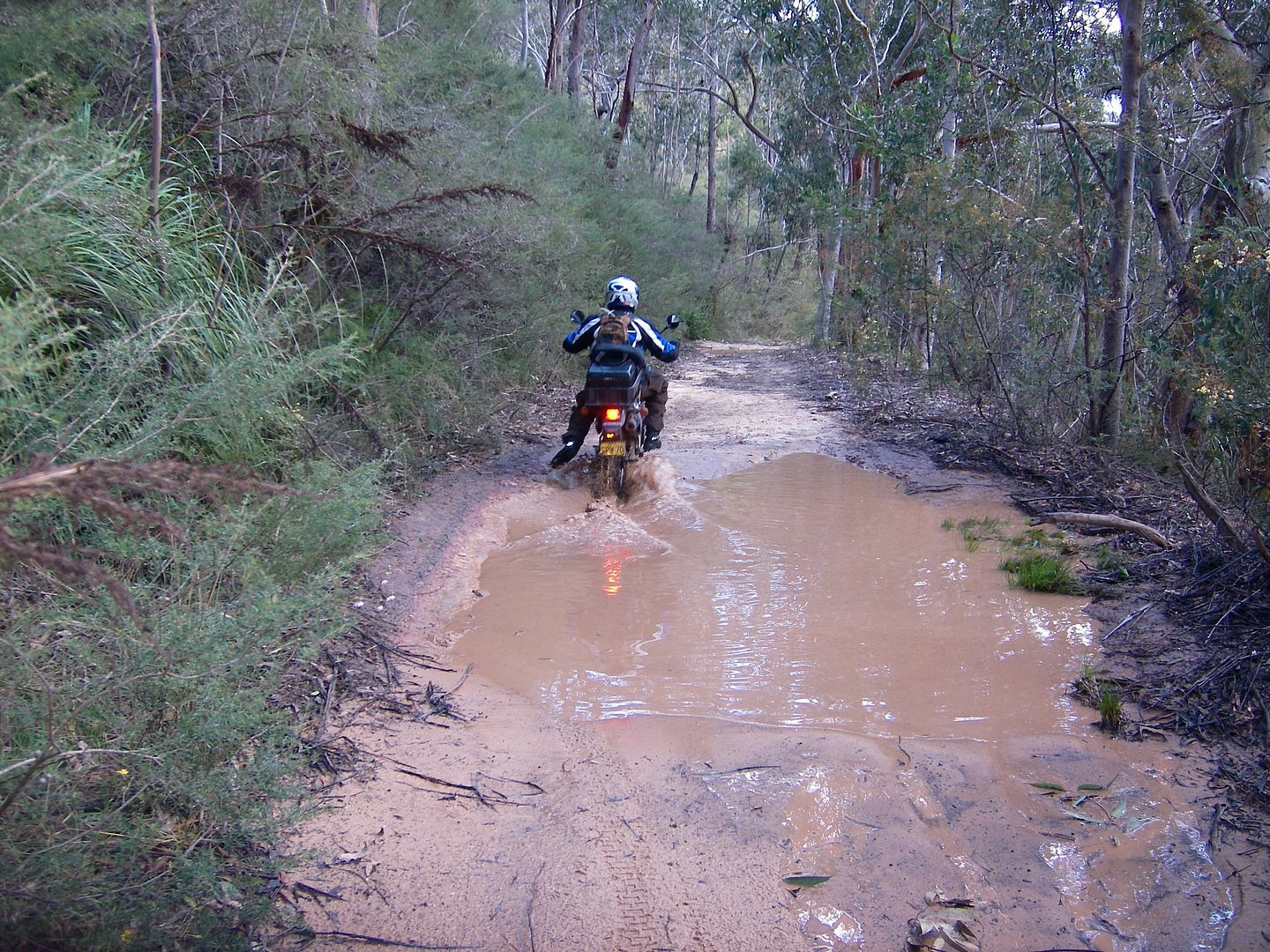 A few inches?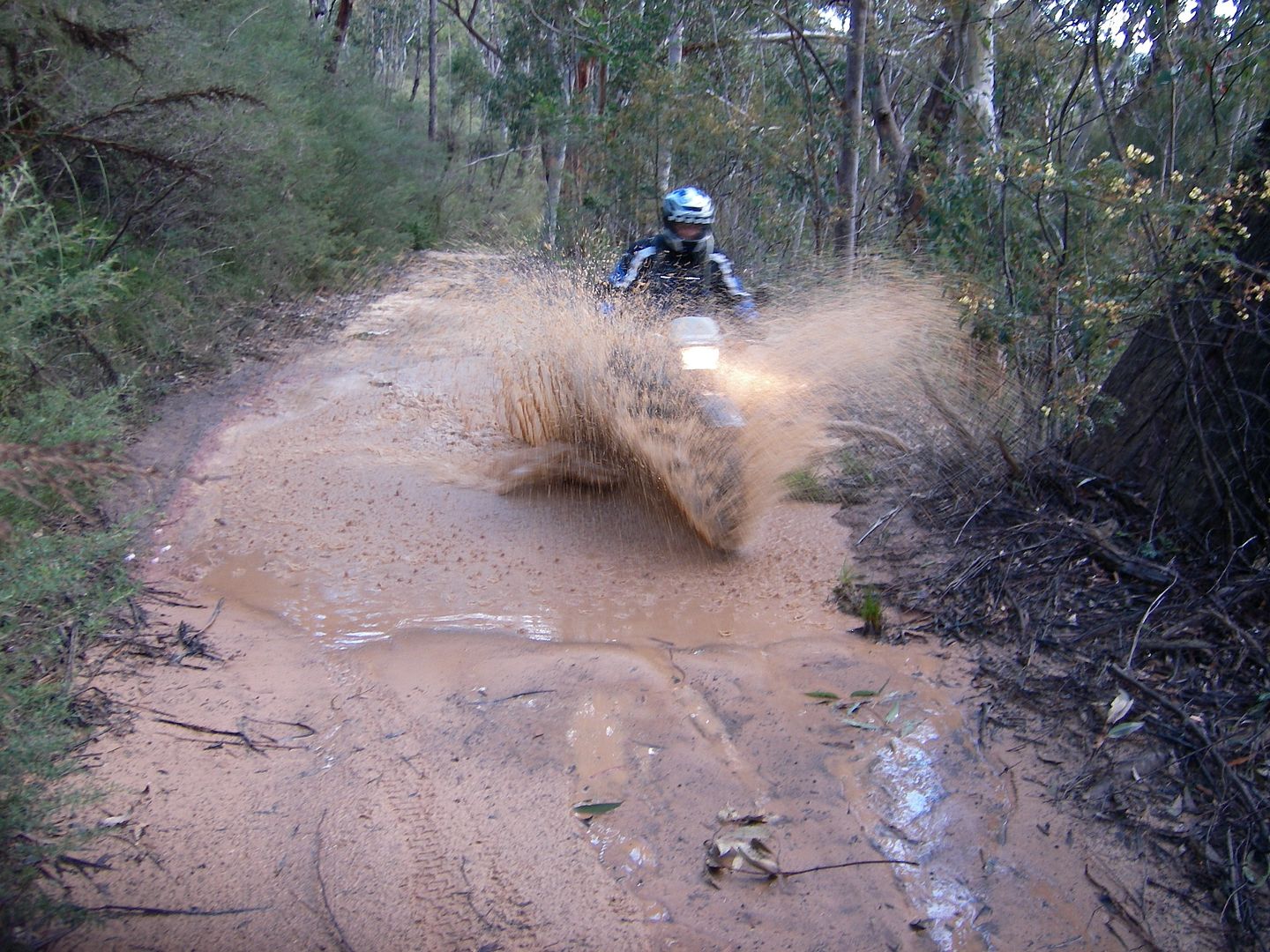 And...she's done it!
Shalako-Lin at the Bilpen end of the Mount Irvine track.
Check that grin.
Lin was stoked.
I've heard those signs have been made and put up by the locals, not the council.
Seeing them just made the ride all the sweeter for Lin.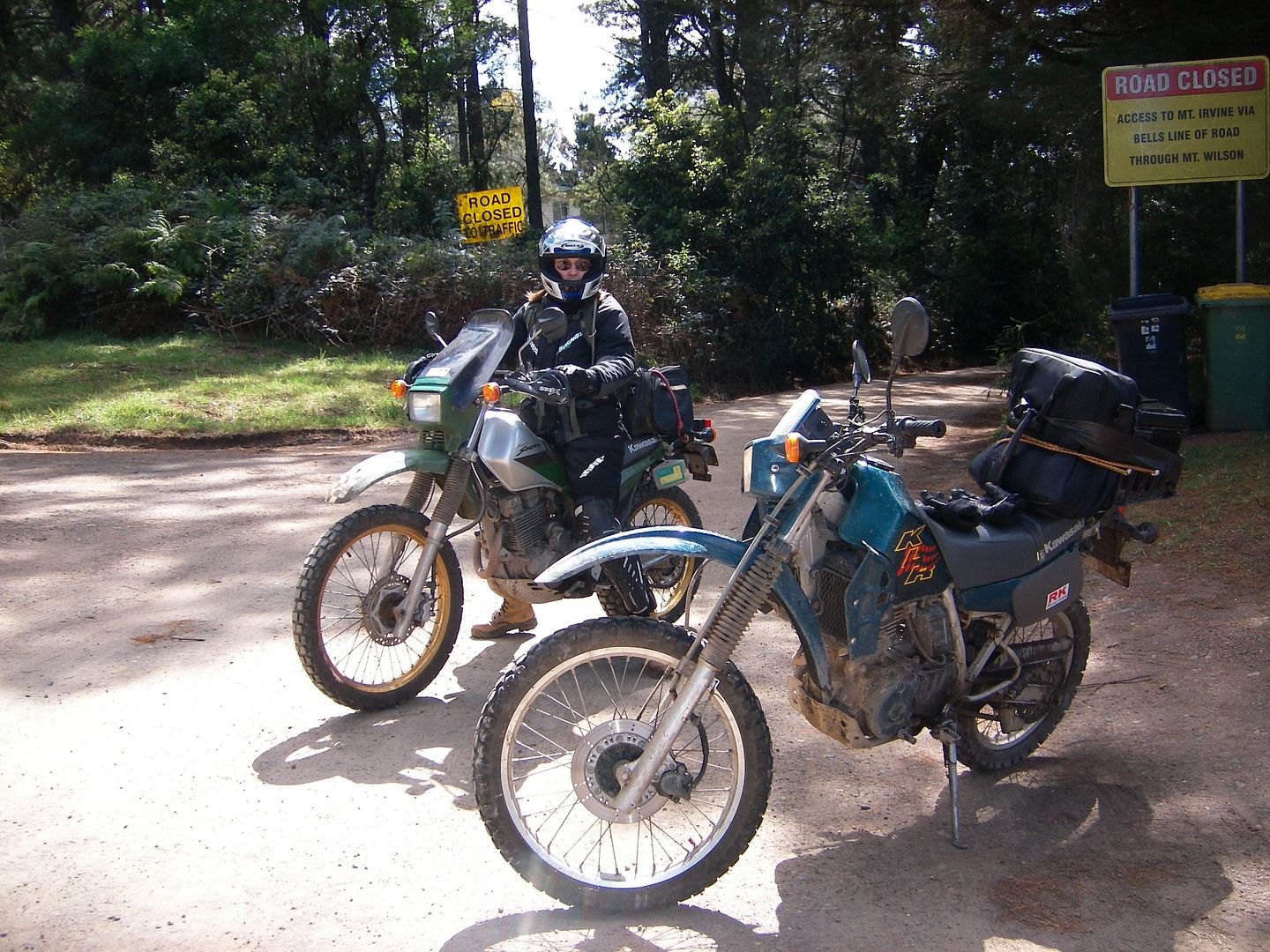 That was the last dirt we rode that day.
We made our way back to the Shire, having enjoyed our explorations hiking and riding around Lithgow and surrounds.
Shalako-Lin has now conquered the Yengo Mountain track. Blackfellows Hand trail. The Bridle track. The Wombeyan Caves Rd. And now the Mount Irvine track.