I finally bit the bullet and traded my wee strom and 1200s bandit on a
2008 r1200gs . this will be a 3 day ride to the snowy mts, about
half way between Sydney and Melbourne. I might even get to see a
bit snow as it has been a good season this year.
ready to roll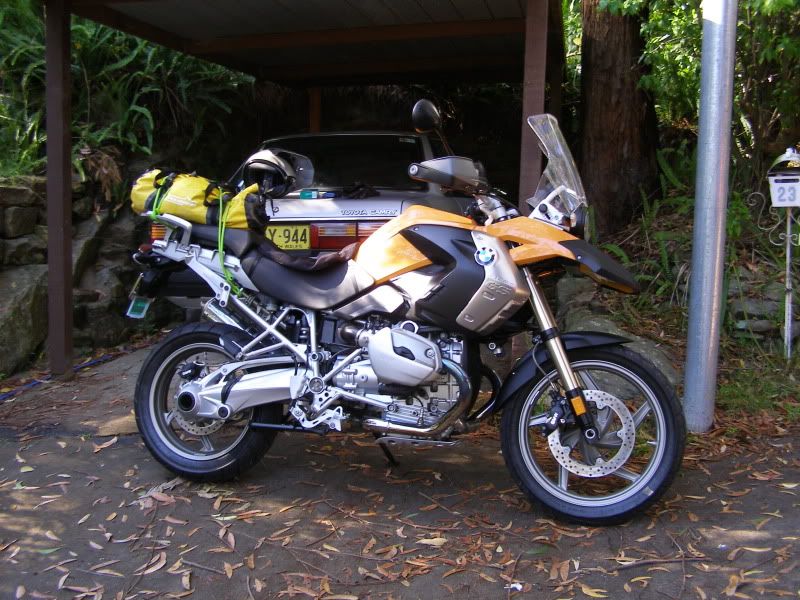 just south of Golburn on the way to Braidwood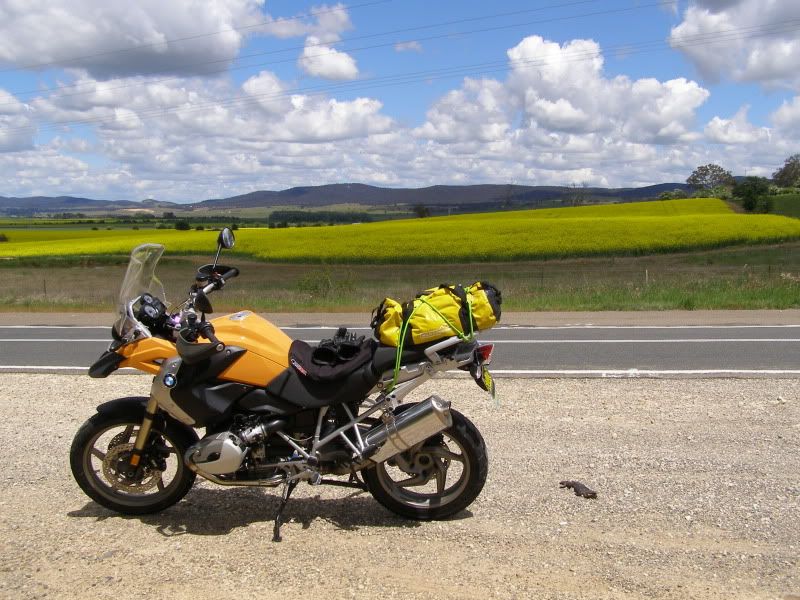 I"m now on the Braidwood / Captains flat road just about to enter tallaganda forest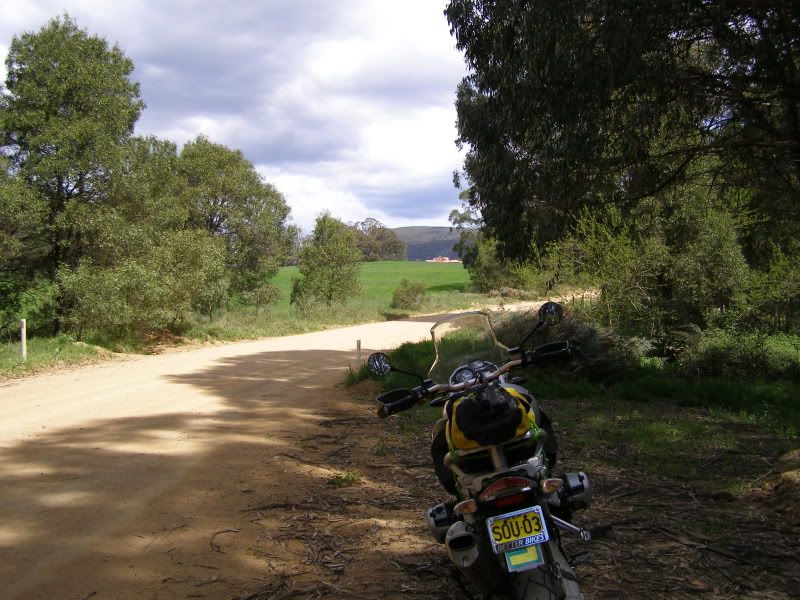 see that round object on top of the hill, i'm going up there, it
might get a little rough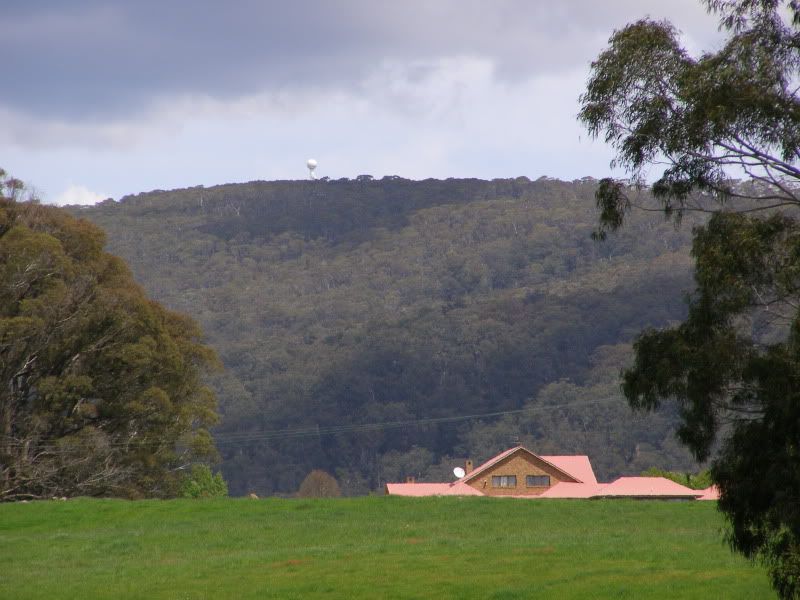 This is the Canberra weather radar. I've been up here on my wee strom
its pretty easy , just have to be a bit careful.
from there i went to cooma via bredbo on the dirt
ended up in cooma where i spent the night.
day2 coming up, left cooma and went to eucembene dam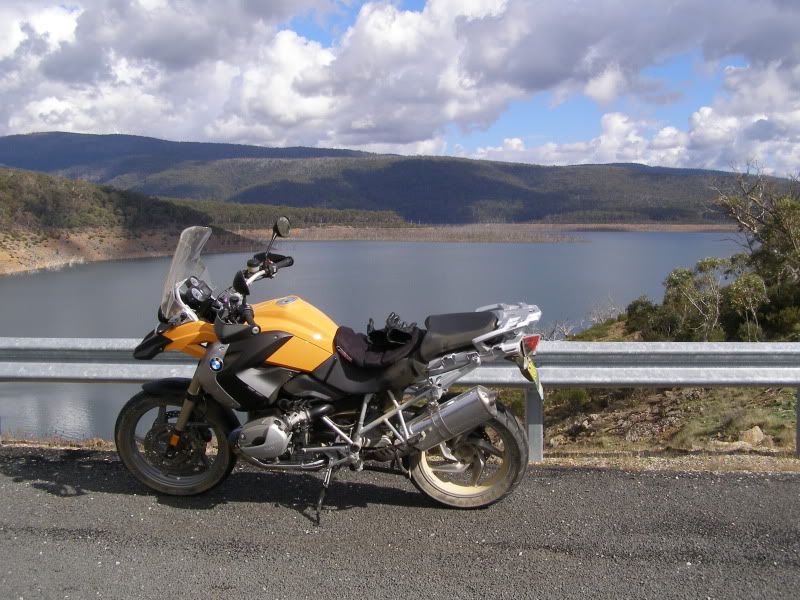 from here i went to jindabyne, and entered kosiousko national park.
the first place i went to was island bend, and guthega, two places
iv'e never been to before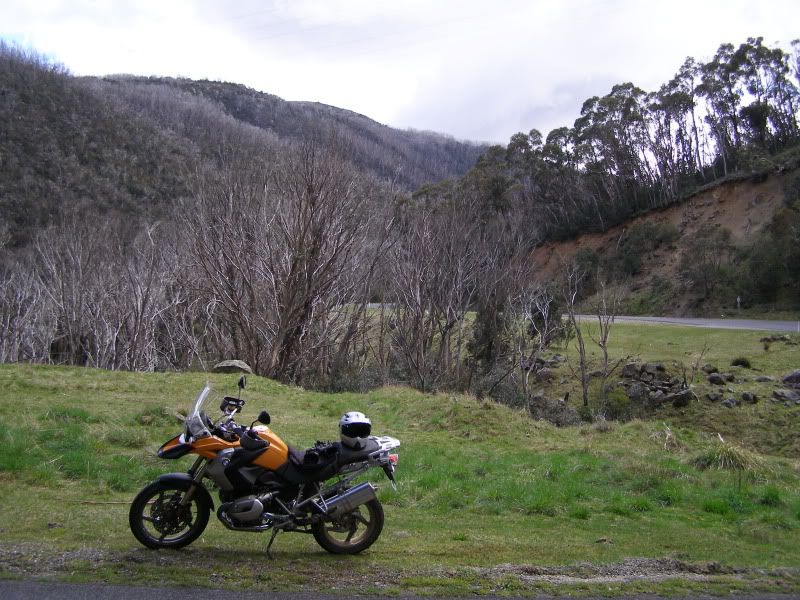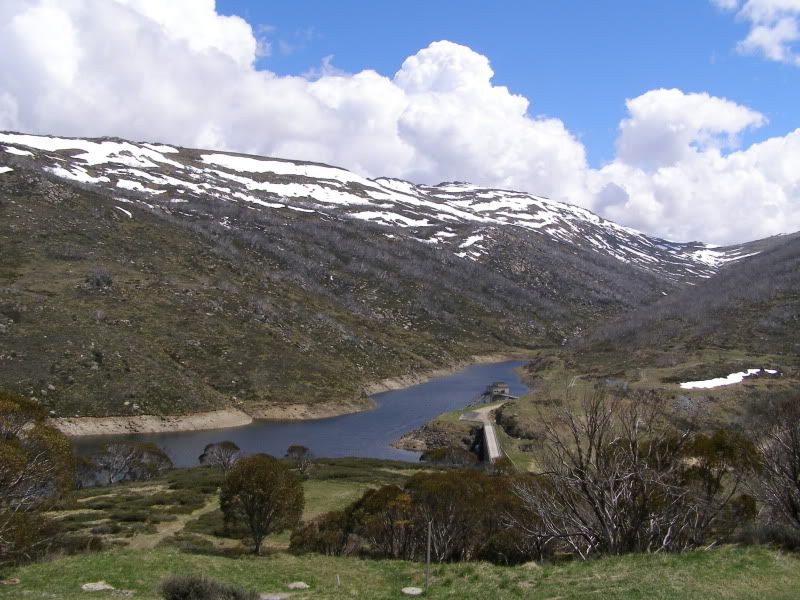 next pic is at smiggins hole, this is where i learned to ski way back
in the 1970's.
finally, some snow close up, very mushy though.
the next stop was charlottes pass, the road ends here, so from
now on its walking for a while.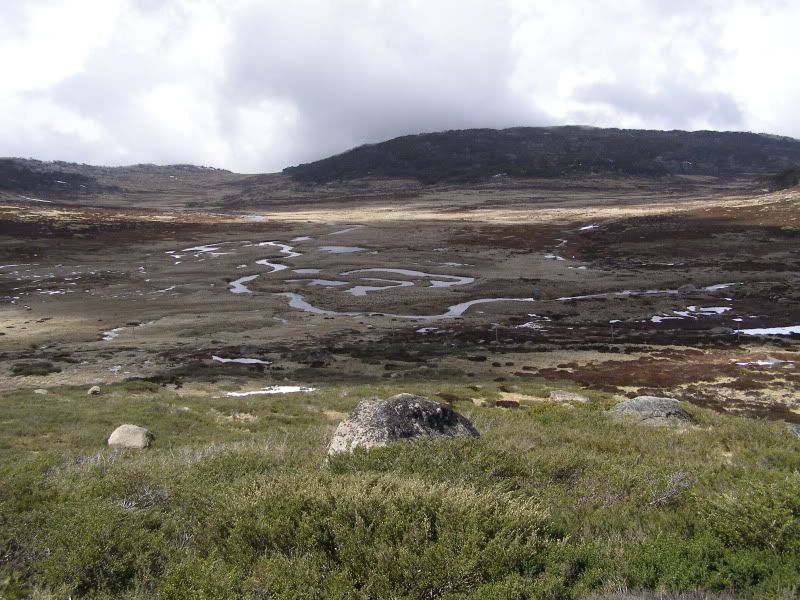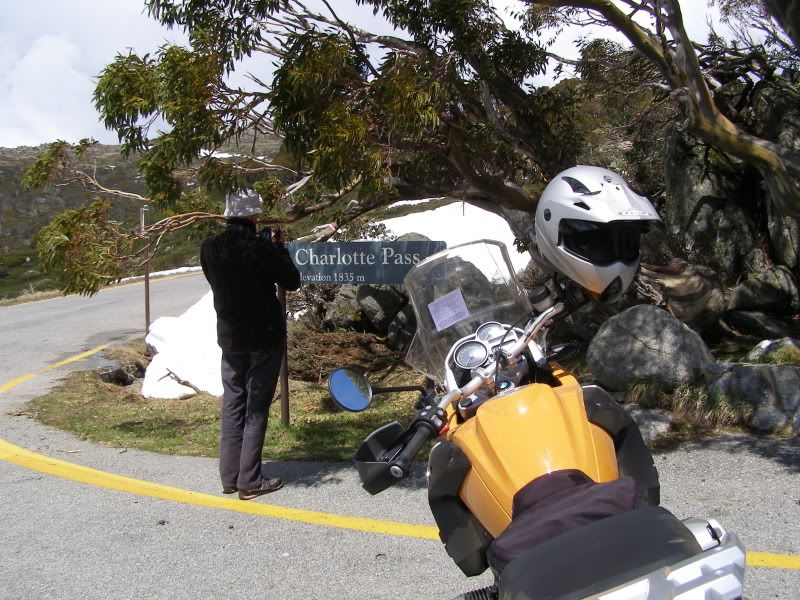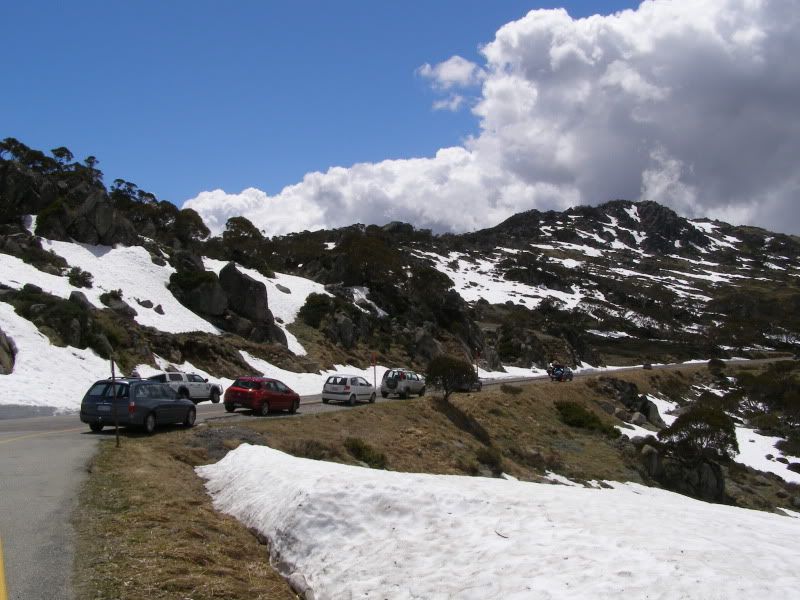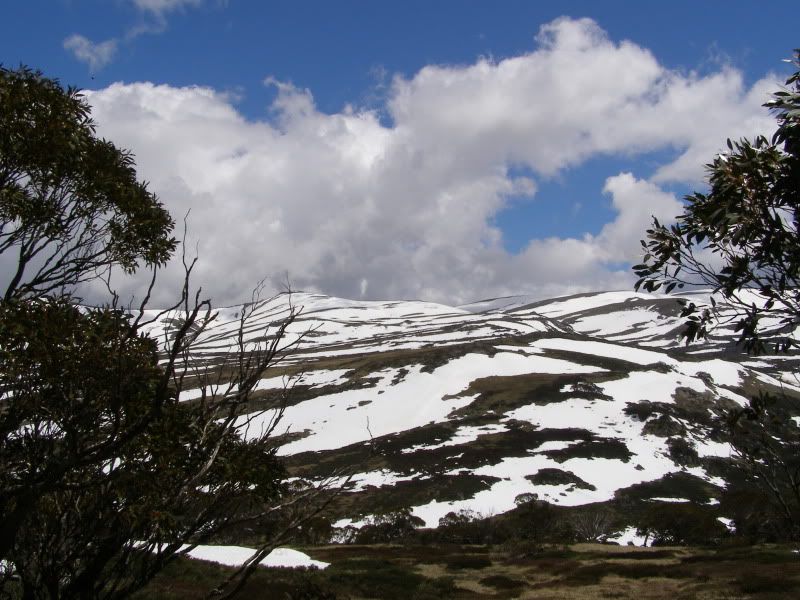 next pic shows the road to the summit of the highest mountain in
australia, all 2000 meters of it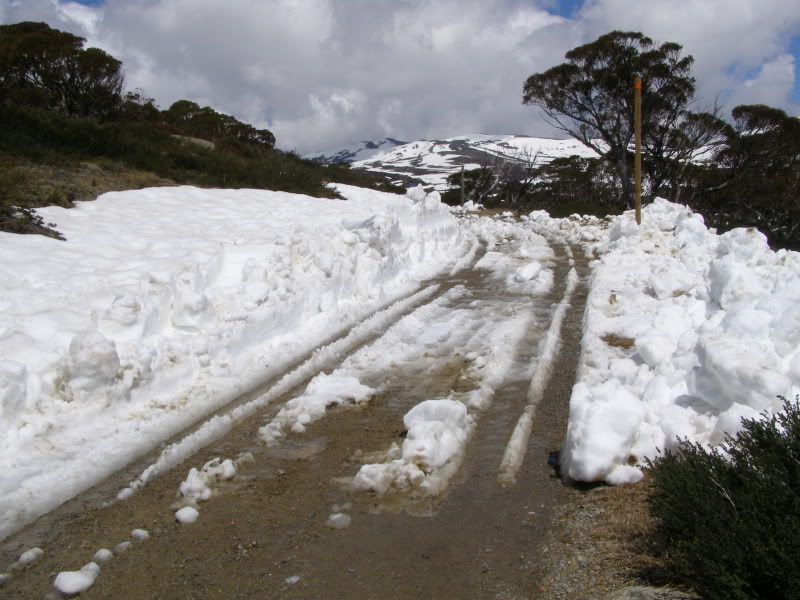 authorised vehicles only
bummer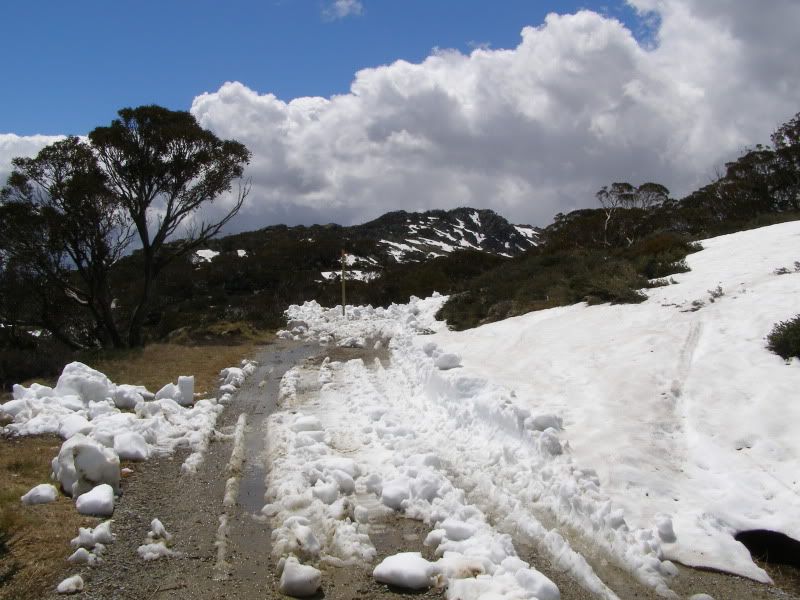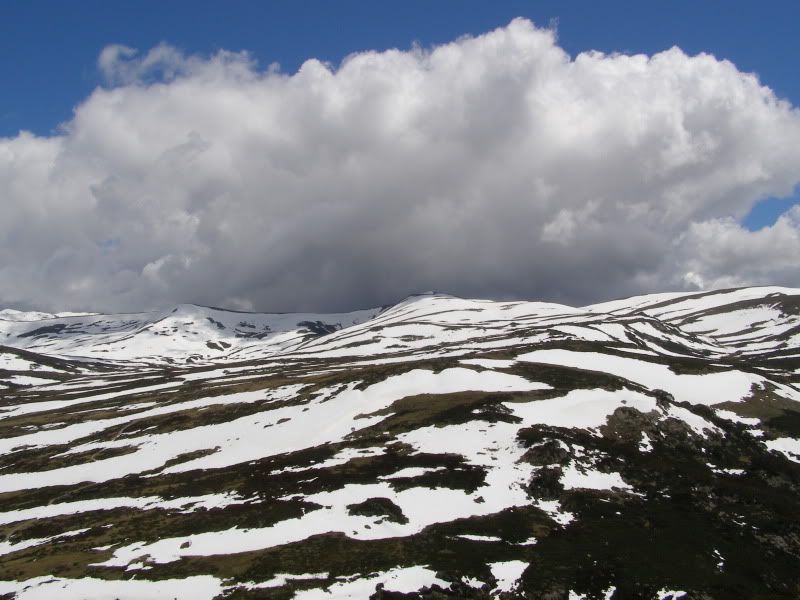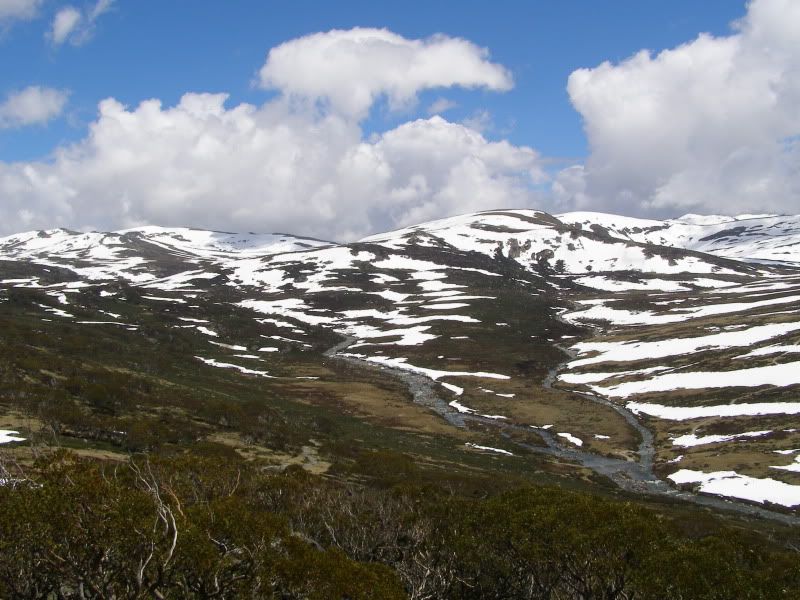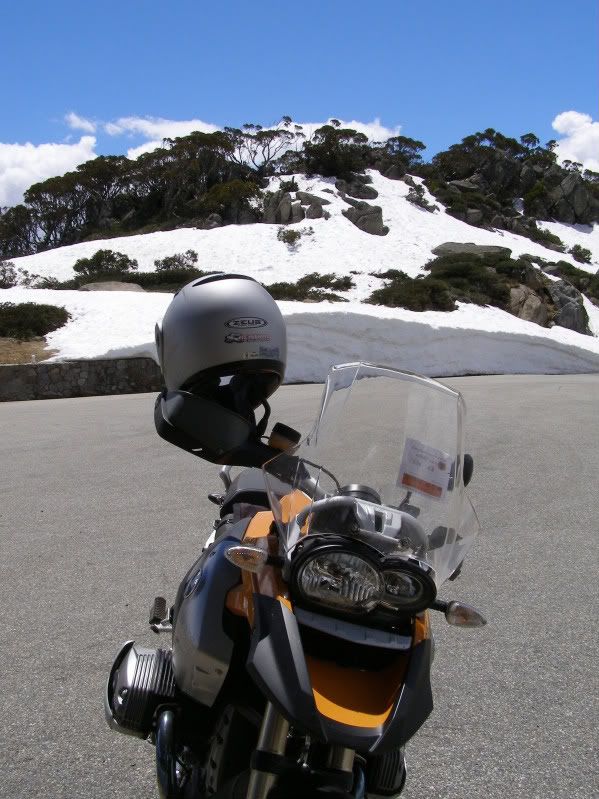 well, that was a nice little walk and to top it off the pig is still here
heading back to cooma now,
next pic is of thredbo river, lots of trout here.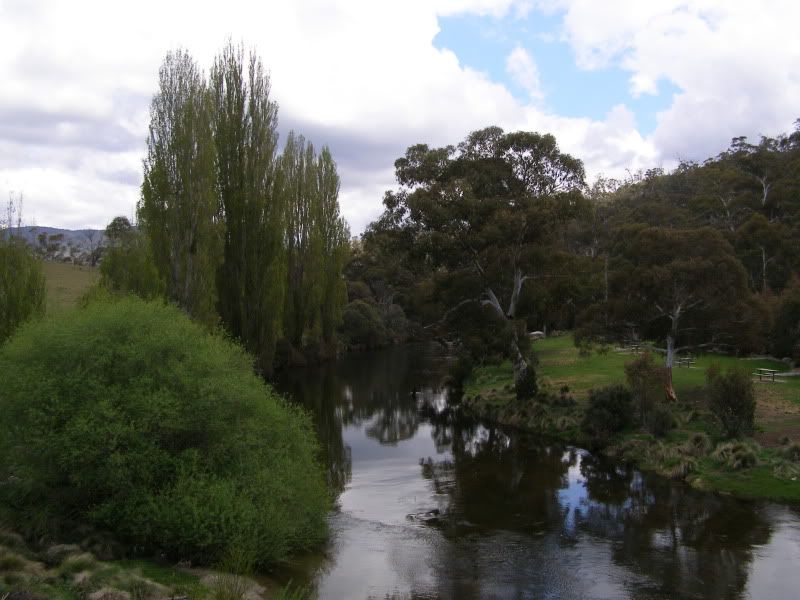 next pic is if curiosity rocks in lake jindabyne,
i had to walk down to the lake edge to get this pic and on the
way back to the bike i disturbed a " big" snake about 3 or 4 ft. long.
it really had a go at me and i was " shittin bricks" for a minute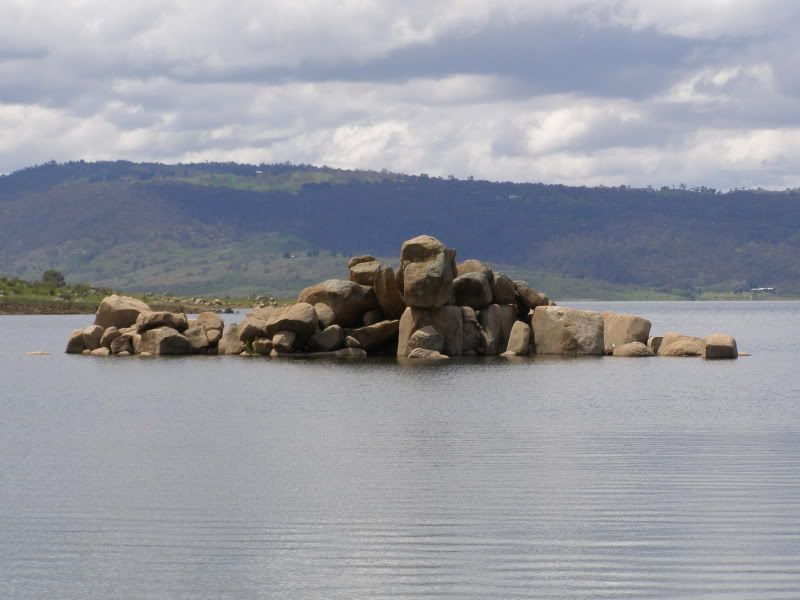 back to the motel in cooma for the night. day 3 coming up
first stop, the rrrreeeeeaaaaalllllyyyy big trout at adaminiby
more to come , see ya later.