BMBEN's Adventure Ride
30/1/2011
Colo Heights, NSW, Australia
With perfect weather, I headed off to meet with the Blue Mountains Ulysses Group at Winmalee. The ride was to Colo Heights for morning tea, then to Windsor for lunch, but I took a different route.
We headed out through Hawkesbury Lookout and around to North Richmond, then up the Bells Line Road and turned right onto Comleroy Road. About half way along I turned off and took to the dirt through Wheeny Creek
Across the Colo River.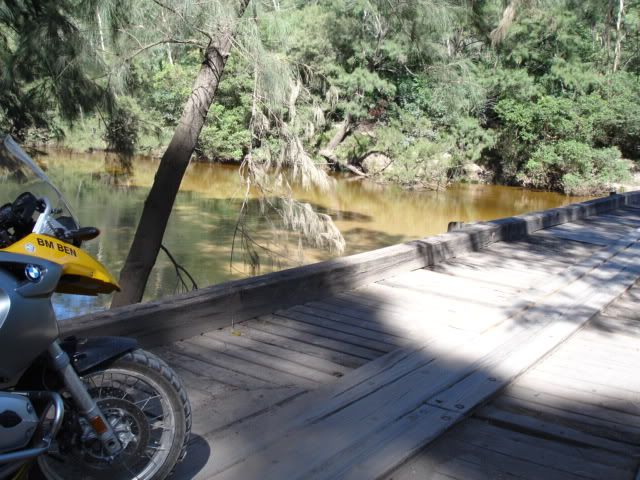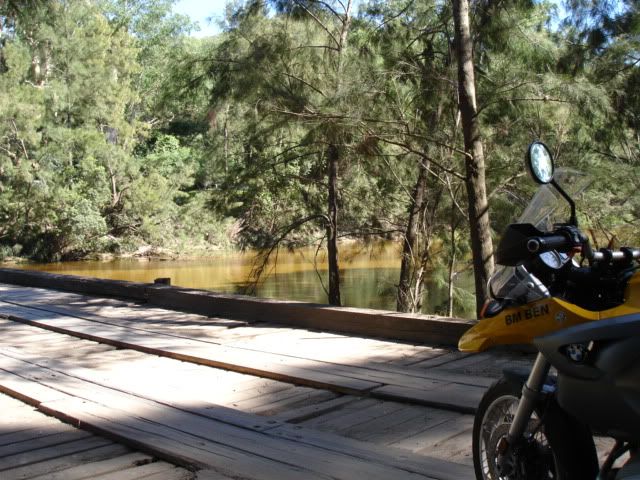 And then up onto the Putty Road to meet with the group again at Colo Heights. Being about 40km from Windsor, this place in a service station come restraunt come café/take away, and is a good spot to stop for refreshments as the Halfway House (about another 40km along the Putty Road) is no longer open. As usual on the weekends there were quite a few bikes, some coming, going and just passing by. A good spot on weekends as the owner said that around 2,000 bikes stop for coffee and that's why his is still in business. A good chin wag was had in the shade of a tree while everyone had their coffee and hot (very hot) chocolate.
After a good rest it was time to head off. Some went to Windsor for lunch, some went home and I went my own way. It's back onto the dirt and along Wheelbarrow Ridge Road to Lower Portland. Now back on the bitumen for the run home. I wound my way back past Sackville to the Putty Road and then turned onto East Kurrajong Road which brought me back to
Comleroy Road and to home the way I come in the morning.
It's now around midday and starting to get hot (unpleasant). Good ride home except for the ute that decided to do 30km/h all the way up through Hawkesbury Lookout to Winmalee where I started this ride. I arrived home around 1.00pm and covered 165km.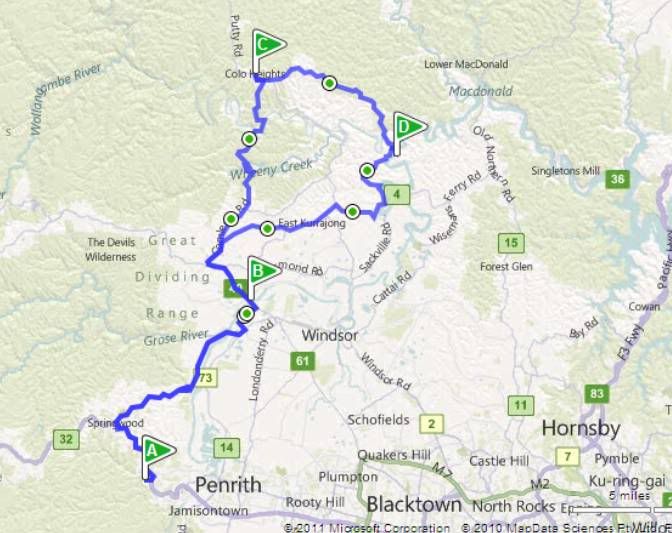 Thank you to Bing maps
www.bing.com/maps