I was listening to a motivational audio cassette on how to pursue and gain happiness. I only have the first cassette to the book seeing as I bought it for fifty cents at Goodwill. It has this guy with a very strong Boston accent rambling on about his life. Today he mentioned something about "just get it done" and how life cannot hold anything over your head if you subscribe to that train of thought.
So, after picking up the missus from PHL, I managed to get the R100RT on the m/c jack without assistance.
I tore the front end off and ended up with this view.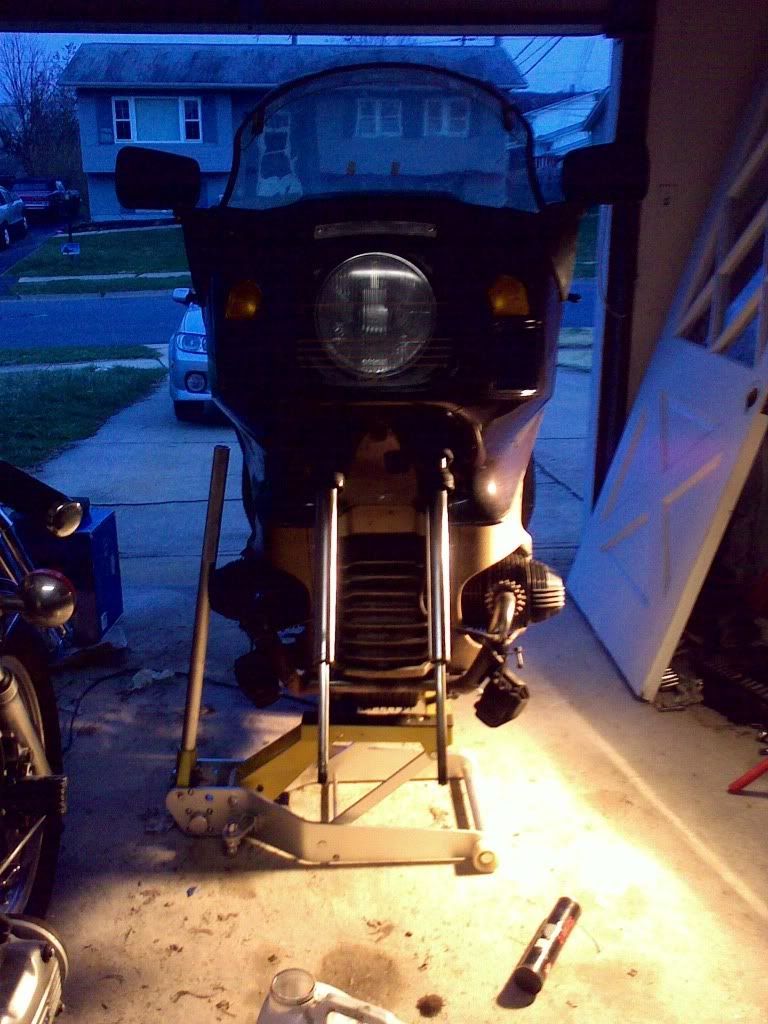 I'm going to clean the fork sliders tomorrow and allow it to drain thoroughly. I followed the advice on this website:
http://www.ibmwr.org/r-tech/airheads...lreplace.shtml
Are there any pros or cons for further dis-assembly? At the moment I just popped off the fill plug and the lower drain plug to disassemble.
Oh and for fun here are the stablemates: