Loaded up all the cool gear I have on the mighty GSA, panniers full (Check), tank bag full (Check), 8.7 gal of fuel (Check) Spare parts, tool kit, inflatable doll... (Check, check and check it yeahh! ...ahh er, ah never mind)
Alright ready to hit Starbucks!! haha
Took wifey out for a little ride, her first on the new bike. We went out to Peggy's Cove, stopping at the Saltscapes East Coast Expo
www.saltscapes.com/expo
- All about Atlantic Canada places to see and things to do.
A rare somewhat sunny day as early spring here has been grey and crappy so far.
Here's some pics for your enjoyment.
That was this weekend, tonight after work I decided it was time to get to Starbucks, so loaded the bike as mentioned set the GPS Coordinates and away I went.
Nope, not down this road, humm?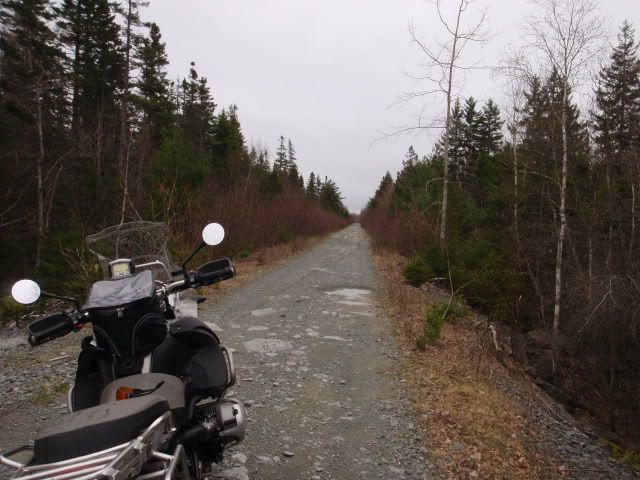 Not up this trail either!
Wonder if it's in there?
Nope..
Haha,
Actually it's been a number of years since I've ridden offroad so it today was about getting out and going for a little jaunt down some dirt roads and easy trails. The worn out road bias tires were a bit sketchy and I quickly re-learned why tire ruts are not our friends.
ABS and ASC off it's pretty easy to loft the front tire over puddles but it's a lot of bike to keep pointing down the trail when the front tire starts to wash out :)