Last November a group of us headed to Exmoor to compete in a long distance trial, the temperature was -6 C and the conditions turned the event into a pretty exciting adventure!
We were soon above the snow line!
The approach to some of the observed sections were pretty slick!
The section itself
We had to ride several miles along this road
The road was closed but that didn't stop us!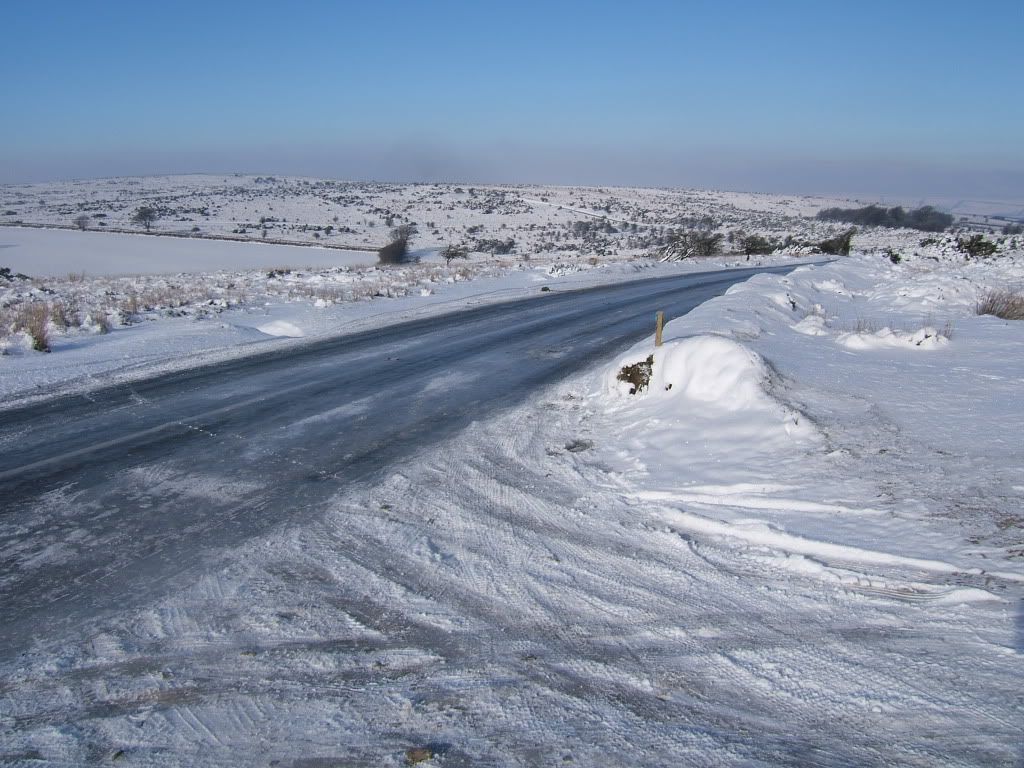 Our bikes
A terrific time was had by all, we rode for about 6 hours, I only fell off once but managed to crack a rib!