After cleaning enough mud from the crevices of the oem plastic tail, I designed this replacement aluminum tail bracket for my WR250R. I've been messing with this for a while, but decided it's time to offer it for purchase to others.
This replacement tail bracket is made from 5052 Aluminum, cut on a water jet, then powder coated. Two sets of turn signal hangers are included (one precut for oem signals as in the pic) and one set of blanks so the user can drill and mount aftermarket signals. A new license plate LED light harness is included. The original oem taillight is used with this kit. NO WIRE HARNESS CUTTING REQUIRED!!!!
Design was completed on a 2014 WR250R, but should fit all years of WR250R/X. The kit has been installed on at least one 2008 model as well. I ran this bracket all year through lots of conditions and had zero problems. It definitely cleans up easier than stock.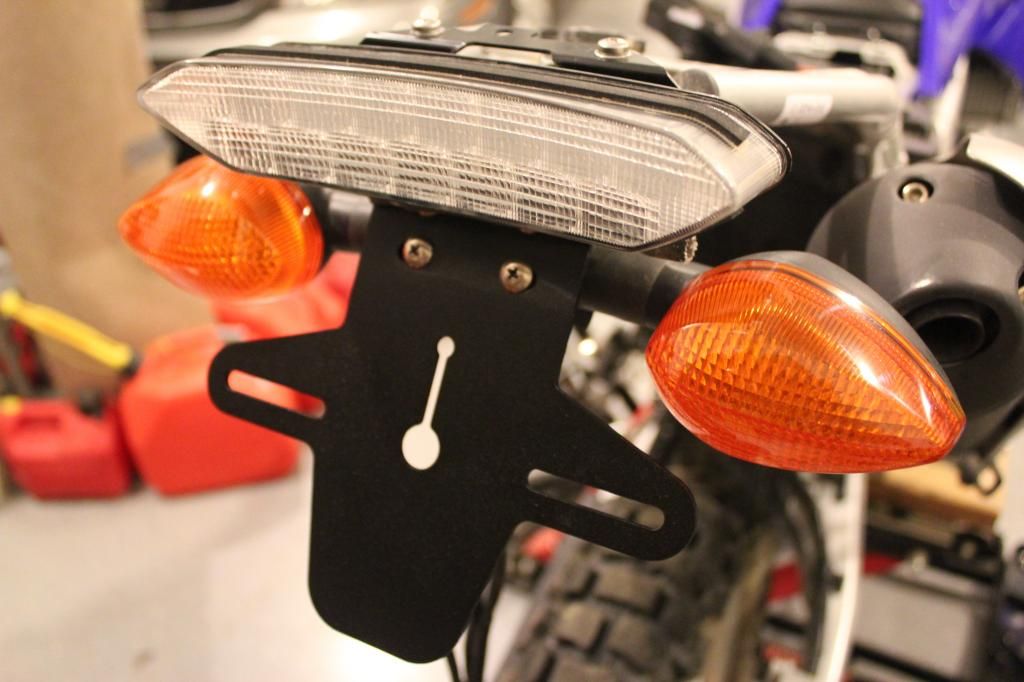 ...and the dark shot...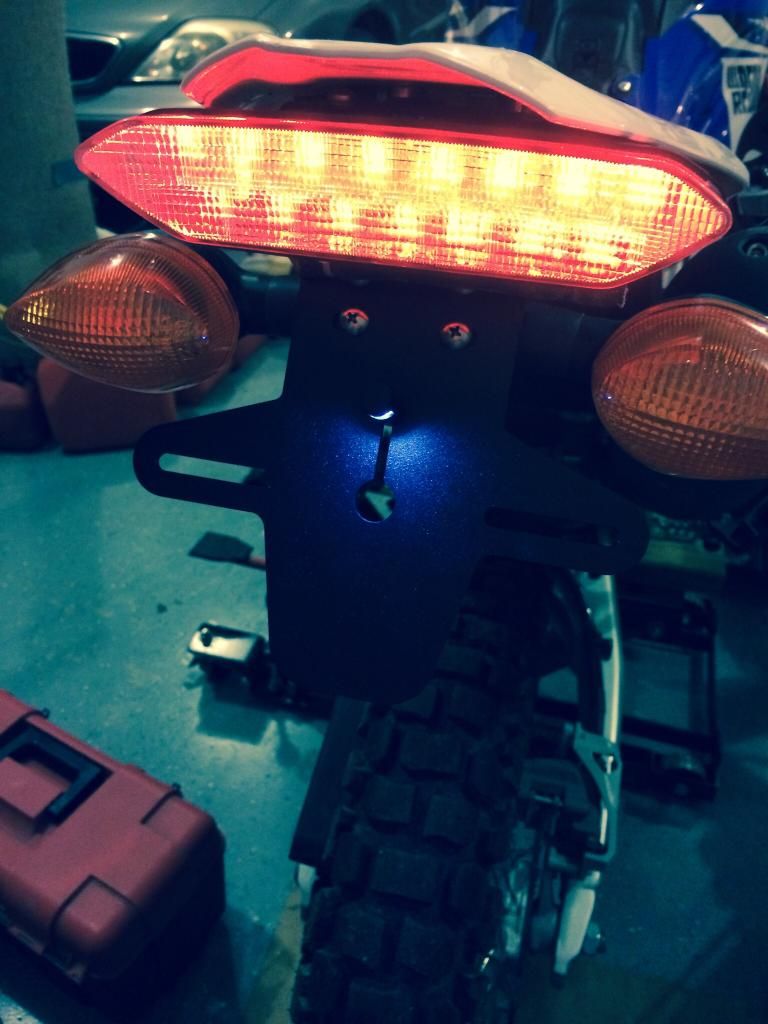 Each kit includes:
Main Bracket, 2 OEM Turn Signal Mounts, 2 Blank Turn Signal Mounts, License Plate LED Light Harness, 316 Stainless Mounting Hardware, Zip Ties, and Installation Instructions.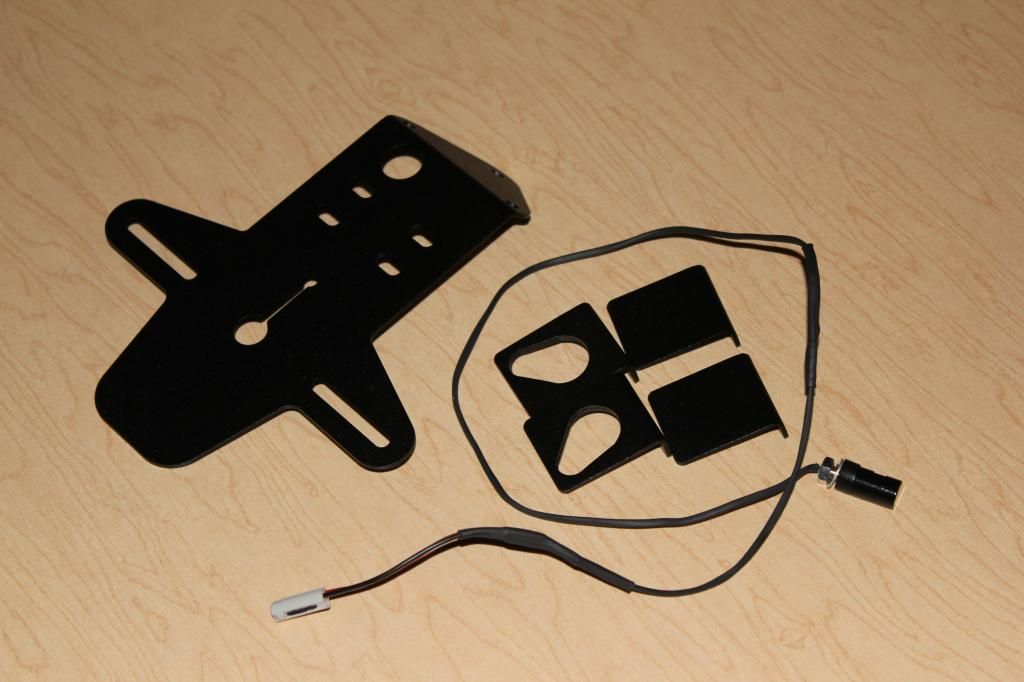 Price: $70.00 shipped, CONUS only.
PM me and I can confirm a shipment time and send a paypal invoice for payment.