In 2008 I rode the Blue River Century and we ascended Ute Pass off CO9. We turned around at the top and ever since, I've wondered where the road goes.. this is a quick account of finding out the answer to that question.
From Colorado Springs I went west on CO24, to Buena Vista, Leadville, Fremont Pass and then to Silverthorne.
The A10 taking a break in South Park by Antero Res - Soundtrack - Best of Grateful Dead - Highlight "Truckin"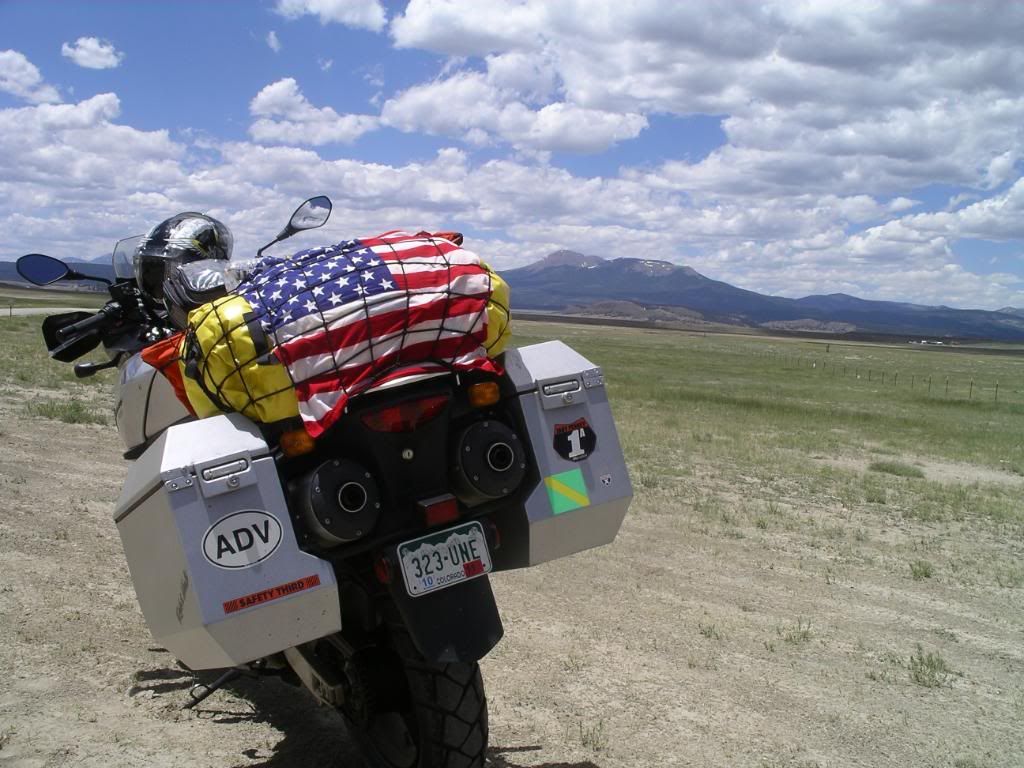 The headwaters of the Arkansas are just up that valley... Soundtrack - Little Feat - Highlight "Fat Man in the Bathtub"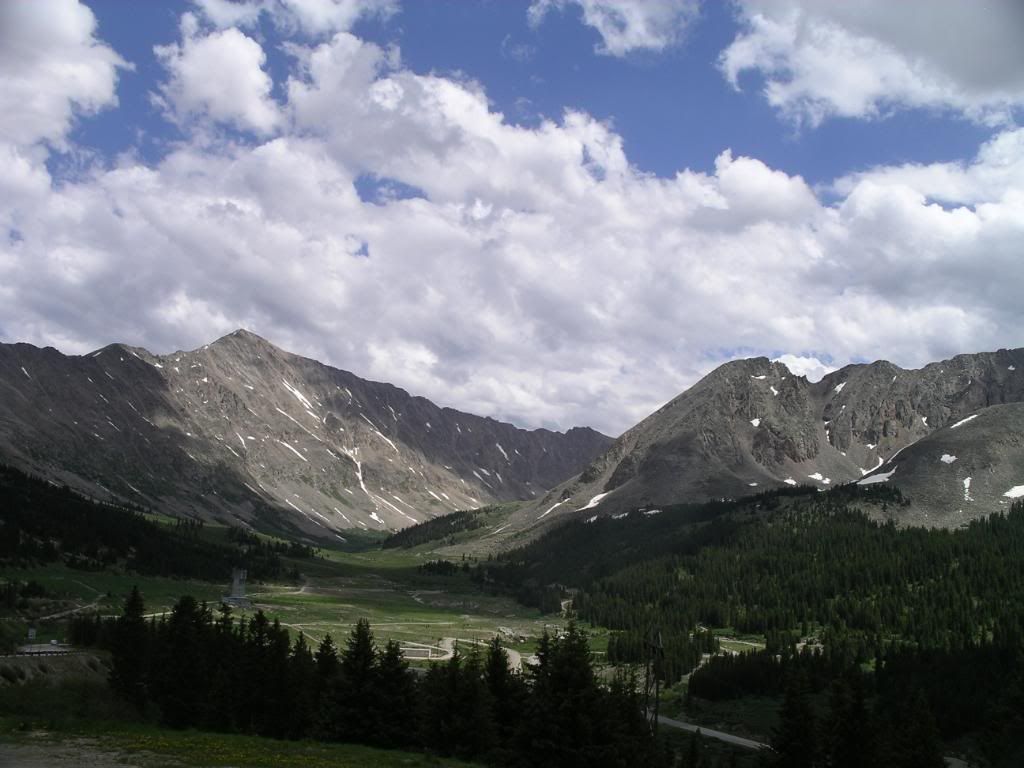 Weeds at the top of Fremont...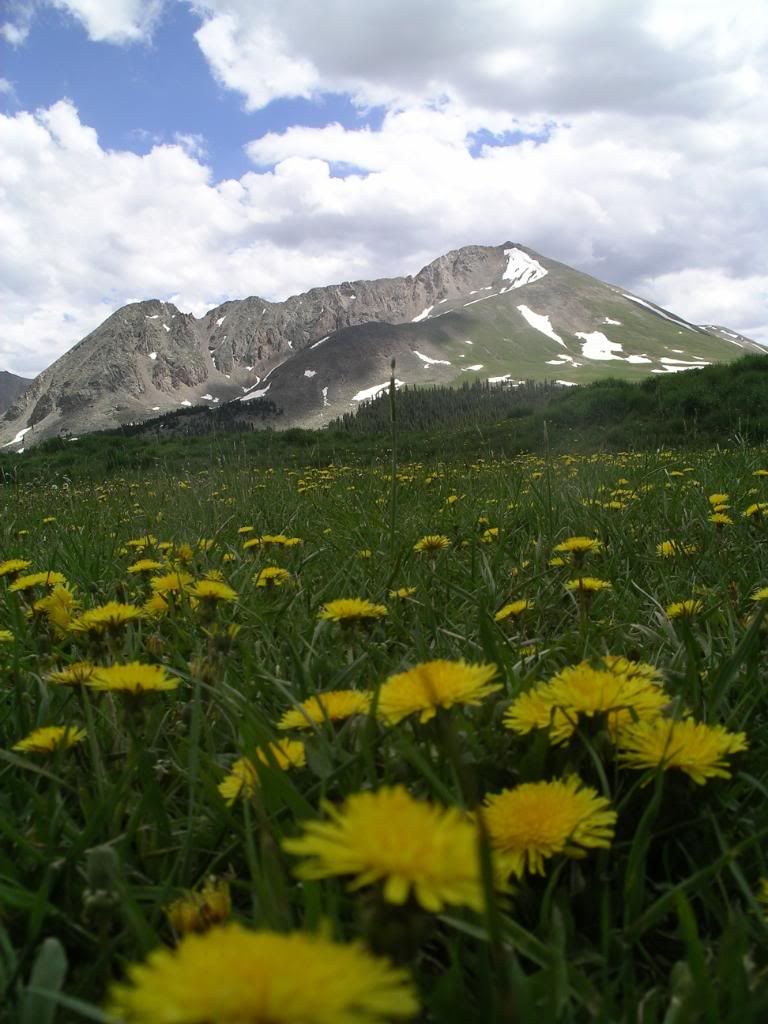 Views from the top of Ute Pass - Soundtrack "Best of Stevie Ray Vaughn" - highlight "Couldn't Stand the Weather"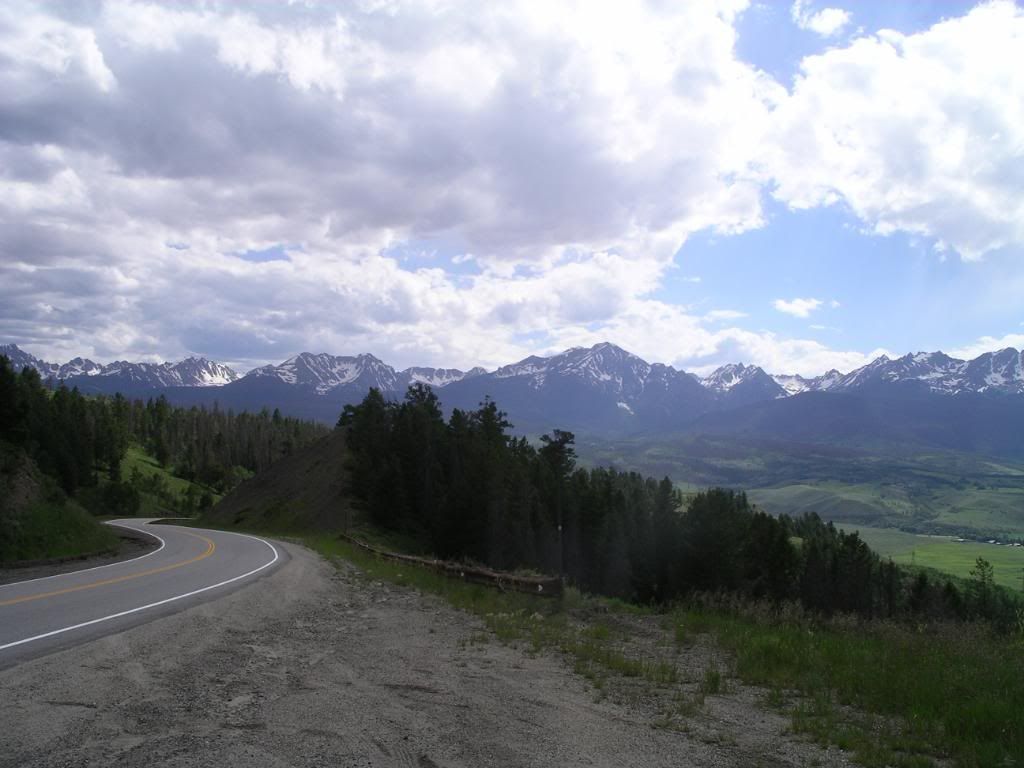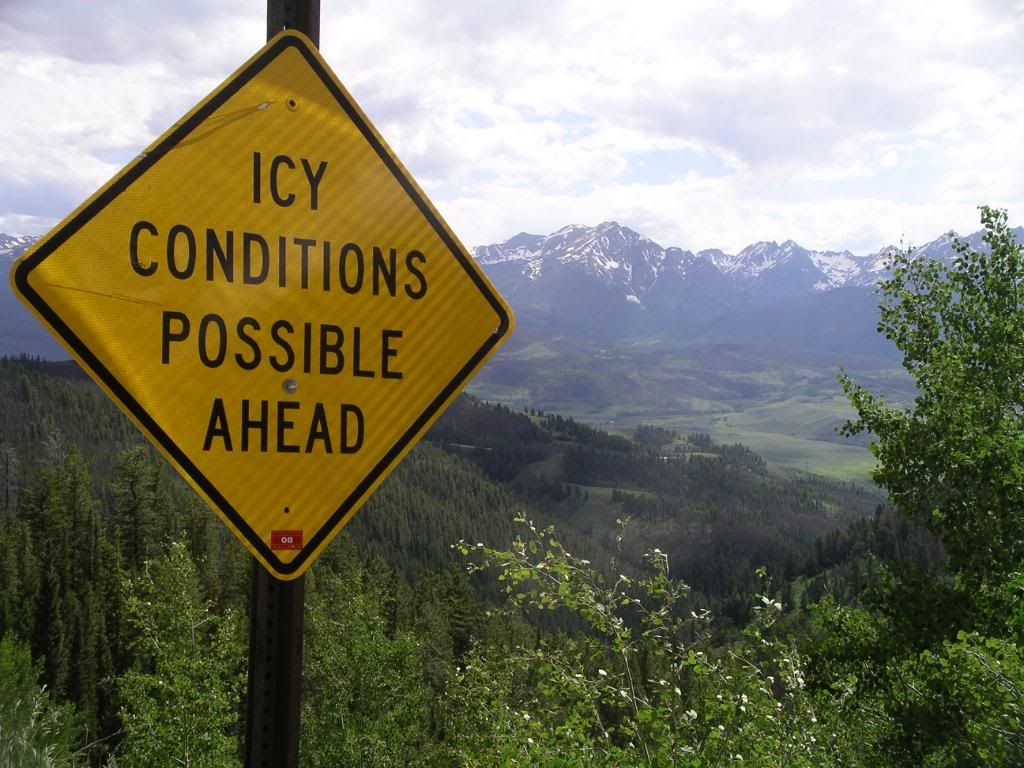 A little further down the road, we found a deserted campsite and had the place to ourselves. Next morning we rode into Kremmling and found breakfast. Not breakfast but it is Kremmling: Soundtrack - Red Hot Chili Peppers - Highlight-Californication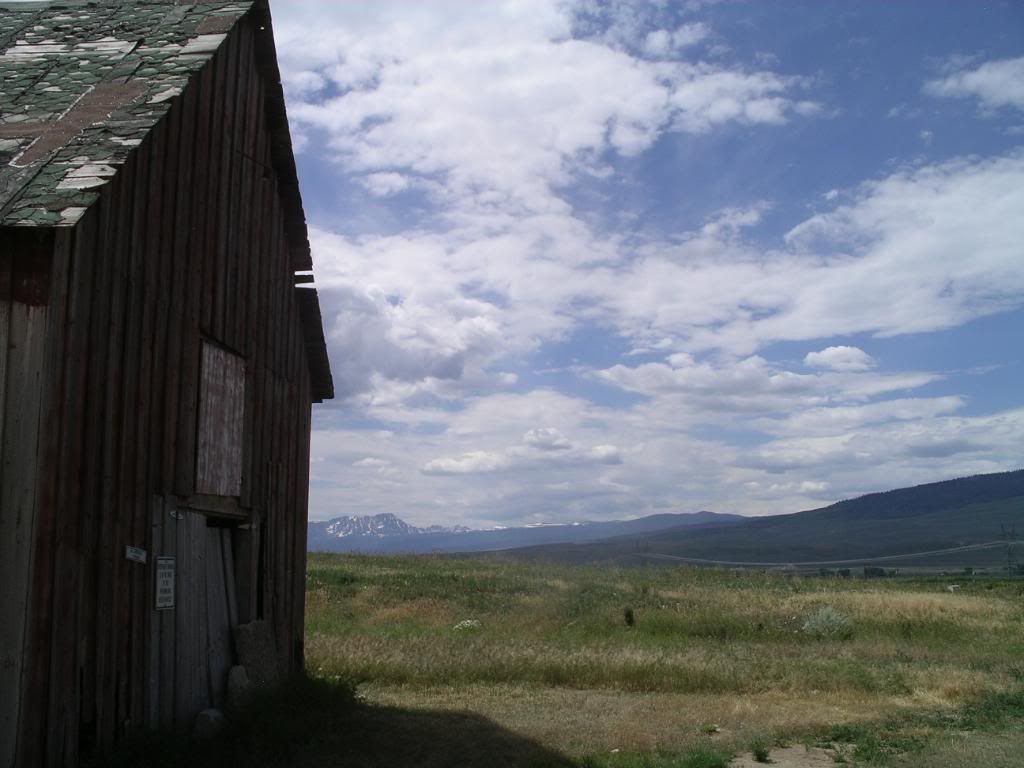 We then rode over Gore Pass to just south of Steamboat Springs. Over Rabbit Ears to North park. Found a dirt road shortcut to Rand: Little Feat-"Let it roll"
Stopped for a short break in Rand to let the rain clear off Berthoud Pass: Soundtrack Johnny Cash - highlight Folsom Prison Blue on descent of Berthoud.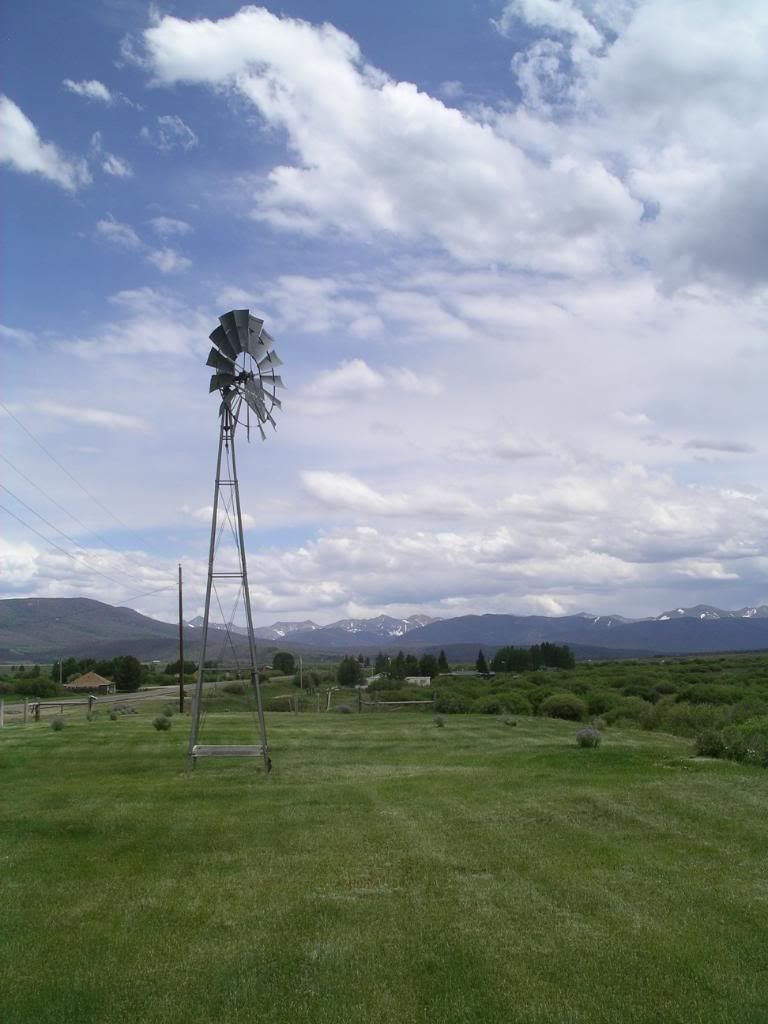 Oh yea, saw a Moose on CO125 just North of Granby... no pix, sorry.
From there we continued to Georgetown and up/over Guanella Pass. I'd always wanted to ride this pass and man, was I disappointed. It's close proximity to Denver was evident as EVERY campsite and wide spot in the (paved!) road was full of weekend campers. We finally found a site where we could enjoy the evening... no soundtrack here...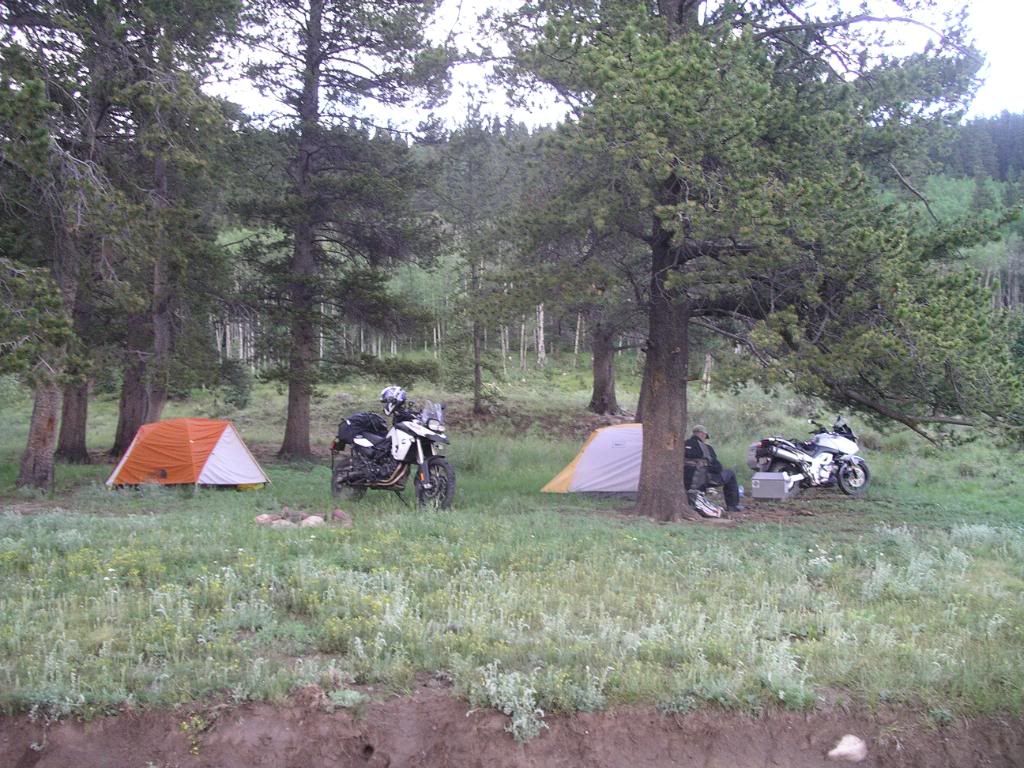 Rex ponders how to pack Rum *and* a flyrod...
Weather was typical summertime evening in Colorado. Rain forced us into the tents around 9...
A pre-dawn serenade of 3 fiesty bulls courting a single equally fiesty cow forced an early exit. We blasted down 285 and shared some pretty cool curvy roads with lots and lots of bicyclists on Sunday morning before parting ways and heading home. All in all, it was a great mental reset weekend. iPod was dead so no soundtrack today either, just the silence of the road and those nagging voices in my head...