Mrs. Fanta and I have been wanting to go on a trip this summer and decided to go to a place called Banning Mills, GA. They have these zip-line eco-tours and it actually turned out to be a lot of fun. I had never been on a zip-line and didn't know what to expect but it was awesome. Her sister and new boyfriend ended up going and majority ruled so it was super-slabbing 300 miles up I-75 from Ocala, FL aaallllllll the way to just south of Atlanta. Just to save a little time
.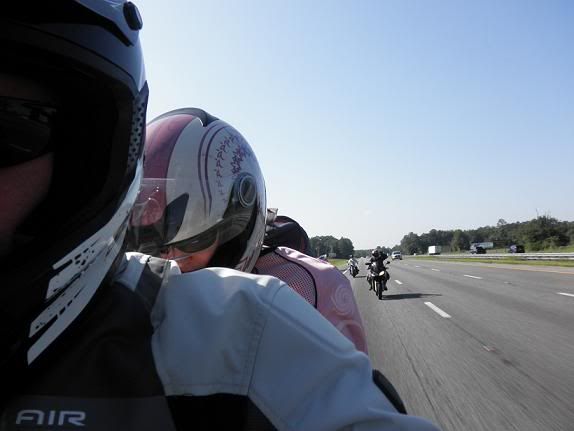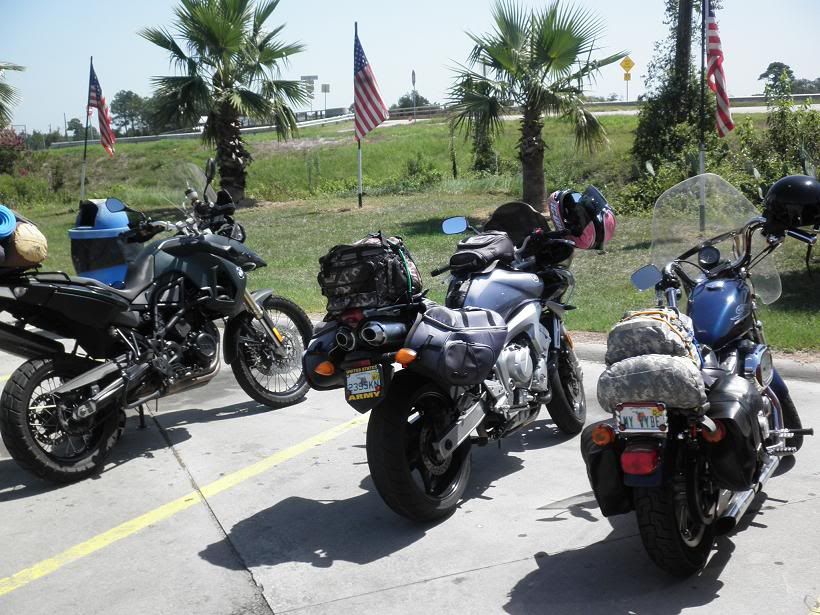 I was on my F8GS and sis-in-law on 05 FZ6, new boyfriend on
his
mom's
sportster 883
. I didn't let up on that one all trip.
Stopped at a Dairy Queen/Subway (weird combo
) for lunch and
had
to take a picture of the giant cow out front.
We camped at newly opened GA state park Chattahoochee Bend. While not much to do there yet, as they are still building some sections, the newness is nice and they had a nice hiking trail. Here is the campsite. "West Platforms".
View of Chattahoochee River from campsite.
Some pics of the Banning Mills "Eco-tours."
This was like 200 feet across.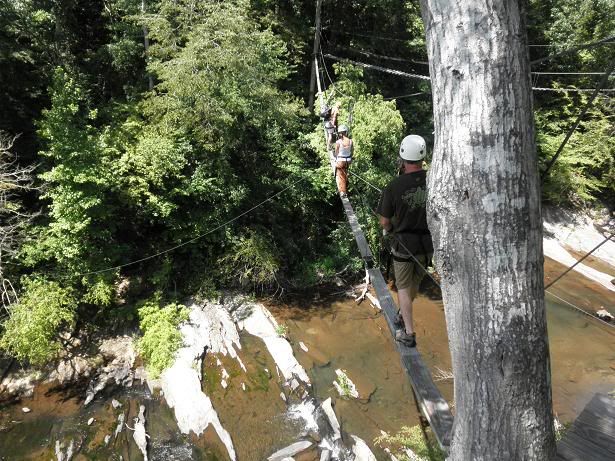 There were a dozen or so of these. Really hard to negotiate. Had to sweet talk and coax the misses from the middle of several.
There were like 20 zip-lines, but this was the tallest and longest. Like 140 feet tall and 1/2 mile long. The guide said you can go 70 to 80 mph depending on your weight and the wind. The guide with his hands in the air was obnoxious as hell but made you laugh pretty much all day, mostly at himself. At the end it goes whipping across this creek and you swear your going in.
It was a really enjoyable weekend. I would highly recommend doing this at least once. This is my first RR. Short but sweet.