I went for a ride....
on Annette Is, located at the southernmost tip of the Panhandle.
Yep, AKDuc redoes the Rez. Good times hanging with "my people" and retracing my "roots."
How's this for nice backdrop? Yeah, I lucked out on the weather.
Had a LOT of fun "breaking the ton" on the 'ol WWII runway (again).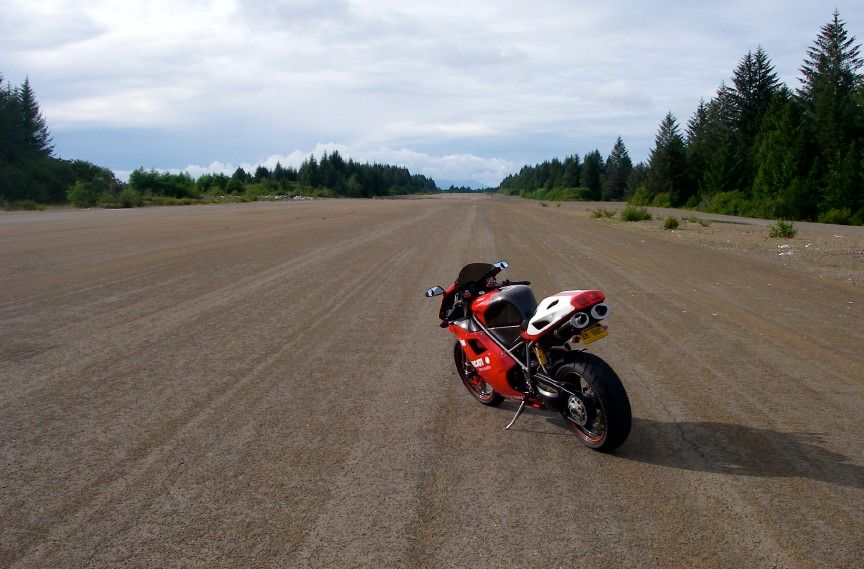 Back in the "big city" soon, Mark H.