Look at a map of Wisconsin, and in the north central part of the state there is a roughly square shaped area bordered by Highways 13 on the west, 77 on the north, 51 to the east, and FF to the south, with Butternut, Mercer, Mellen, and Hurley at the corners. But in the middle of the square there's a lot of nothing...
This area is right in my back yard, and over the last 3 summers I've been having a great time exploring it. It's close enough that I can have an enjoyable 1-3 hour ride, but big enough to spend a whole day riding, usually popping out in Glidden or Mellen for lunch and gas. It's mostly dirt and gravel roads, so my wife can enjoy it, but there are some challenging areas as well. Another thing to like about it is there's almost no sand, a nice change from most of the U.P. and further north in Wisconsin.
I realized that I haven't seen much written about the area, so I thought I'd share some pictures that give an idea of the type of riding the area has to offer. Cannonshot has a track that cuts through on the way up to Bayfield, but that really only scratches the surface.
Some pictures:
Most of the roads are gravel, some straight, others sweeping & hilly: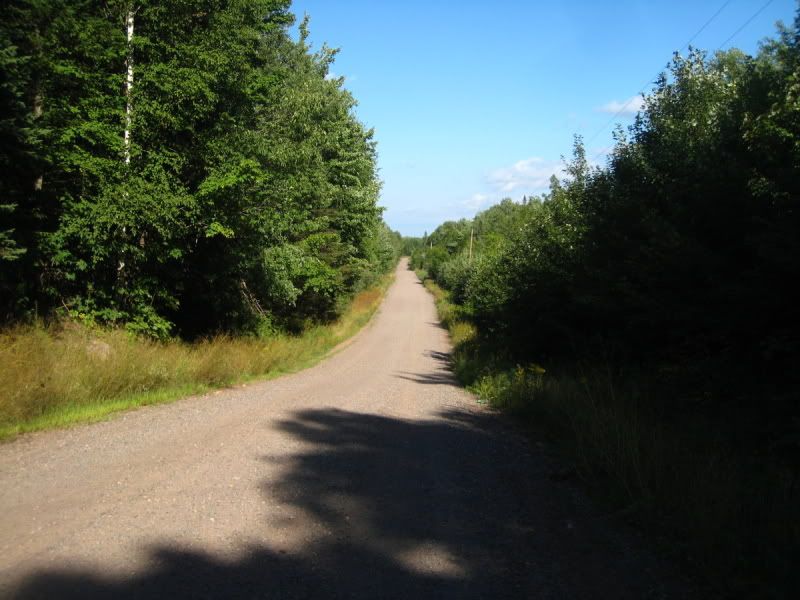 Others start to look more like trails: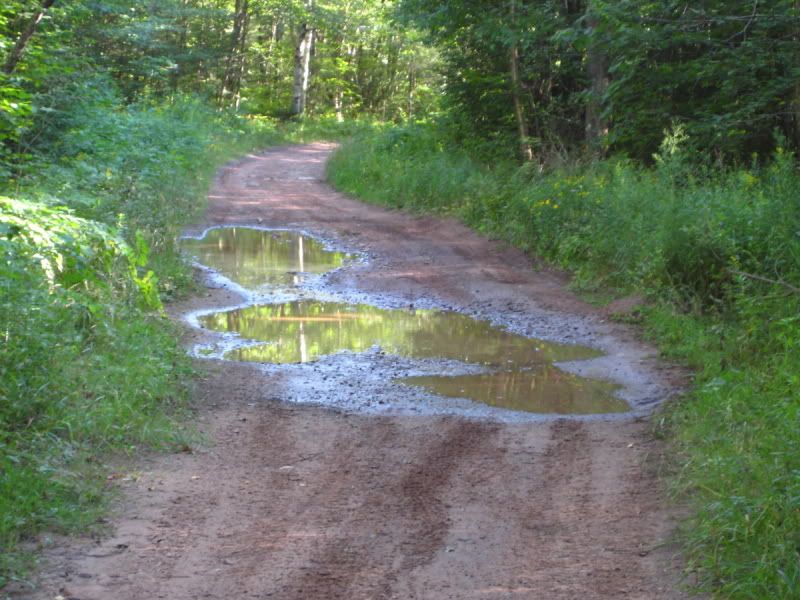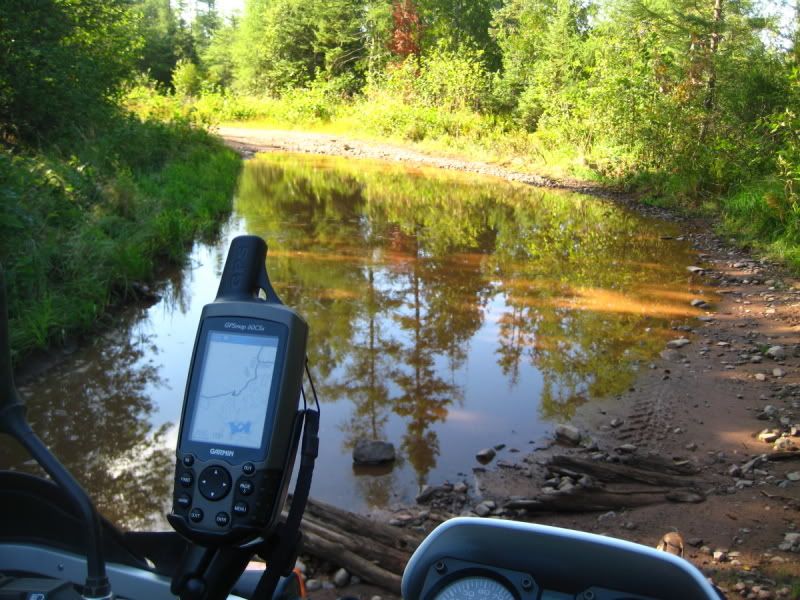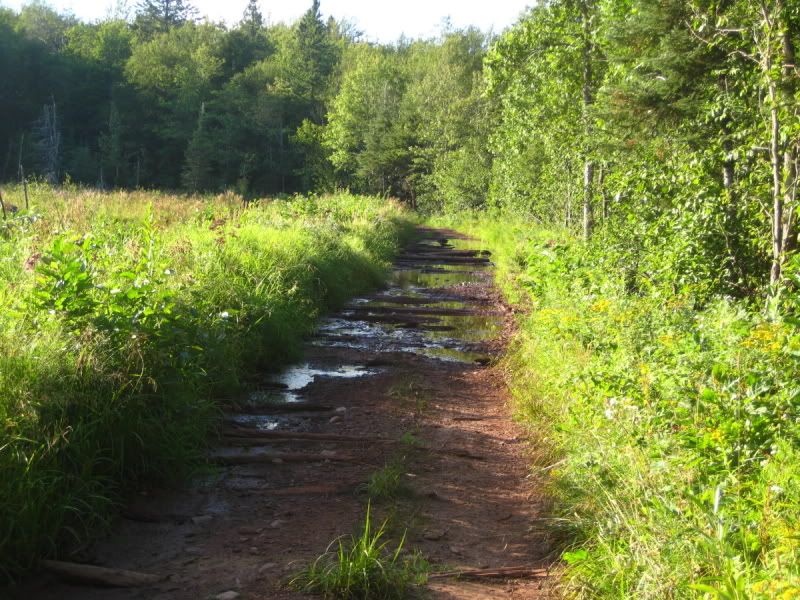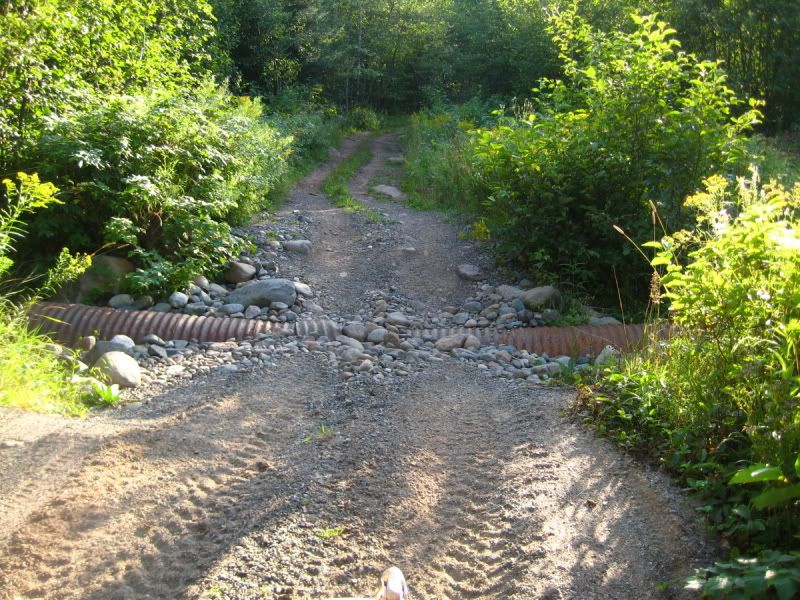 Those puddles are shallow now, in late summer, but earlier in the year they can be quite challenging.
The area is quite stunning in the fall of the year: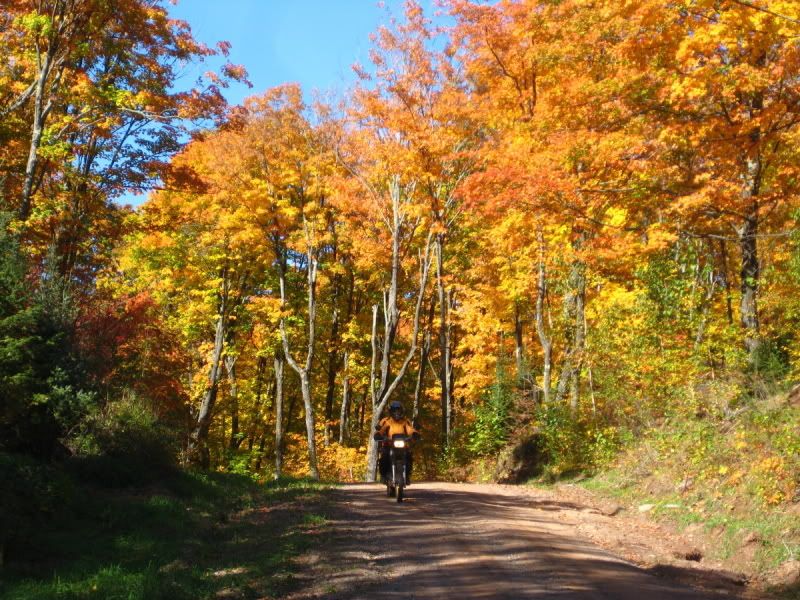 There's a stream crossing, easy late in the season, but scary earlier:
Some nice scenery: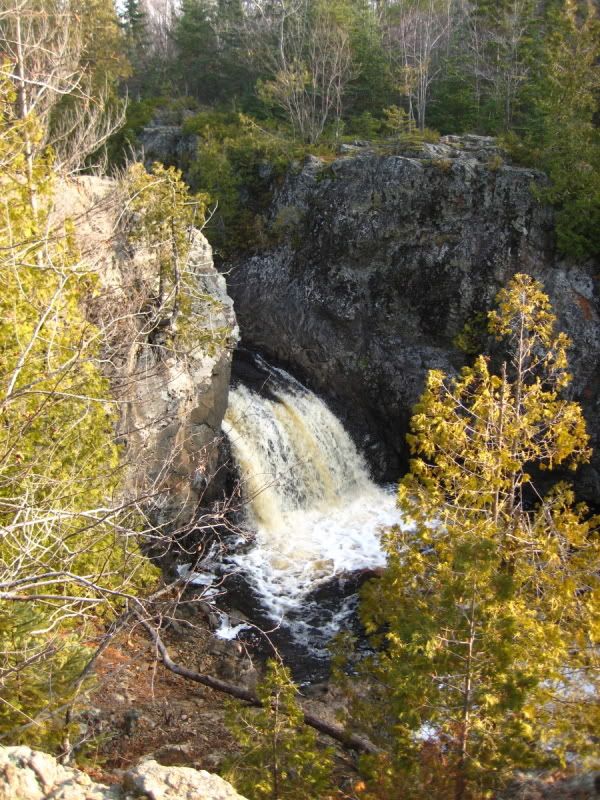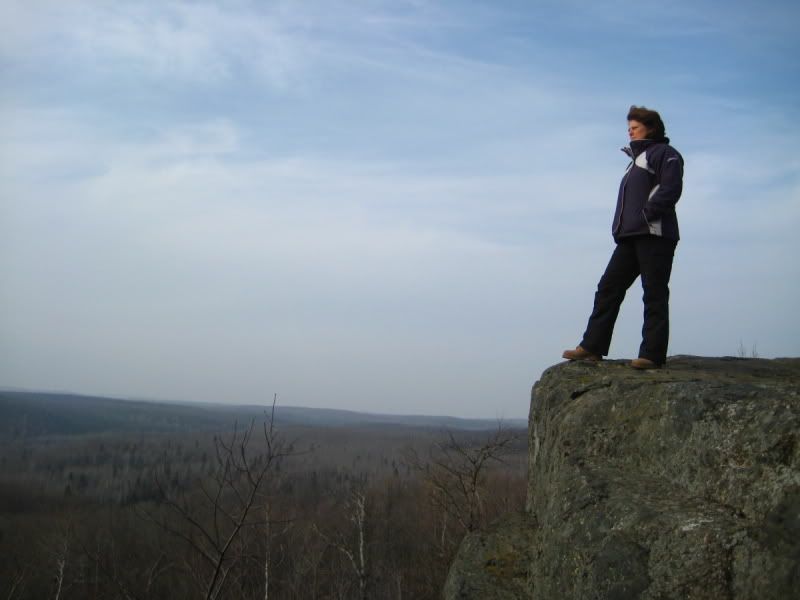 And some oddities: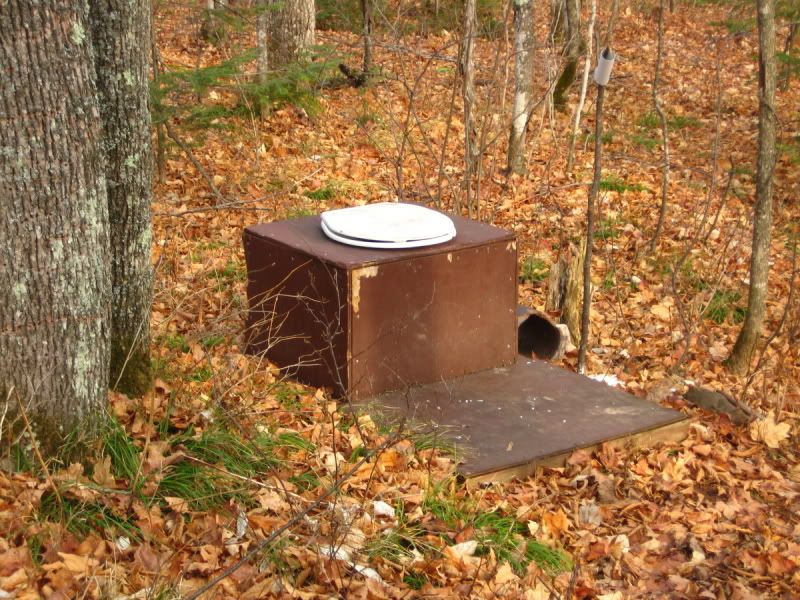 Full disclosure: a few of these shots are from just "outside the box", a little north of Hwy. 77. But it's still the same general riding area.
Gas and food are available at all the "corner" towns, and Glidden has a great hamburger joint. And of course, Hurley has the strip clubs if you're into that sort of thing...
I have a bunch of GPS tracks that I'll be working on but most were made with a Magellan unit so converting to GPX is a little more work than with the Garmin I have now. It may well be a fall/winter project for me. When I have some tracks to share I'll post in "Layin Down Tracks".
There are also some ATV trails in the area, but unfortunately, in Iron County at least, motorcycles are not allowed on them. But as the pictures show, some of the "roads" look more like trails.
If you're looking for someplace new to ride, check this area out. It's not too far off the TWAT, and a side trip to the Delta Diner or even up to Bayfield would be very possible.
Cheers,
Dave