Whitehorse Press
of Conway New Hampshire is pleased to announce the publication of
The Essential Guide to Motorcycle Travel, 2nd edition
by veteran moto-author, Dale Coyner.
Regular price is $27.95, for a limited time take 25% off, at $20.96.
192 pages, 250 color photos and illustrations66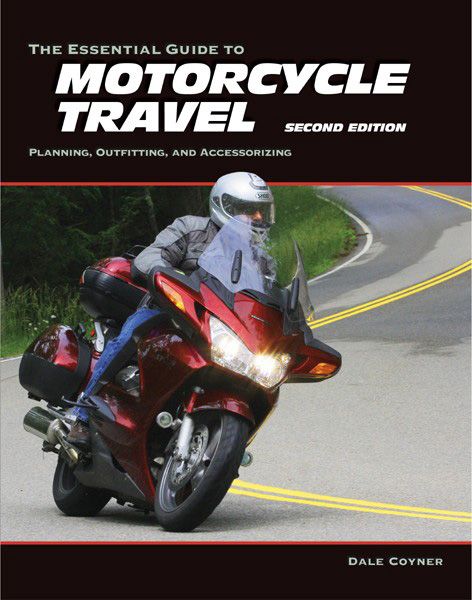 It doesn't matter if you're a moto-newbie or a grizzled, sun-baked adventurer, there's good reading and tons of useful information in the new edition of
The Essential Guide to Motorcycle Travel.
Motorcycle magazines like Backroads, Road Iron, and Rider, and just ordinary riders like us have good things to say about this new book.
Check it out for yourself. For a FREE DOWNLOAD of Chapter 7: The Mobile Revolution
, go here:
http://www.whitehorsegear.com/media/pdfs/egmt2.pdf
To read more about this great new book, pop over to our website here:
http://www.whitehorsegear.com/the-essential-guide-to-motorcycle-travel