I rode out to Castlewood Canyon Park, southeast of Castle Rock, Colorado. It was an excuse to break in a set of Shinko tires and to try out a new seat. I ran into several instances of frozen, hardpacked mud within the state park, but alltogether, an uneventful and carefree ride.
Started with the usual breakfast at Starbucks in Highlands Ranch: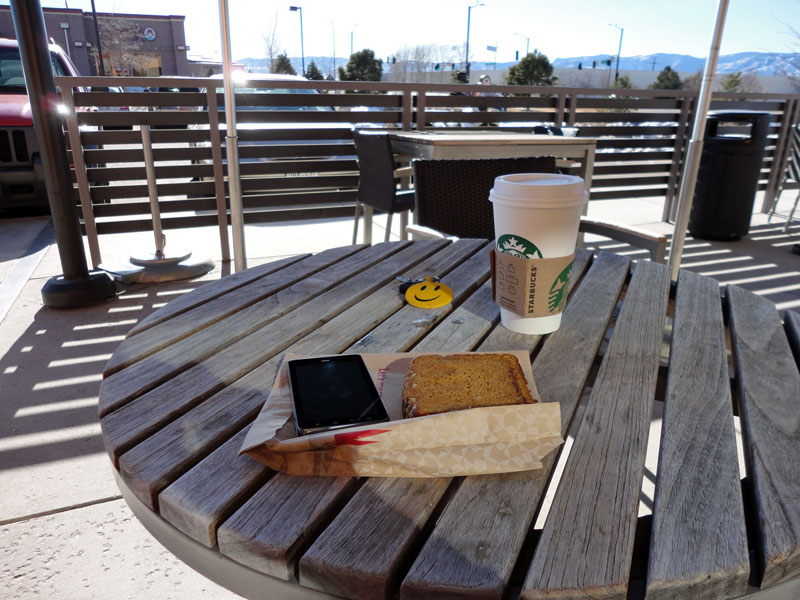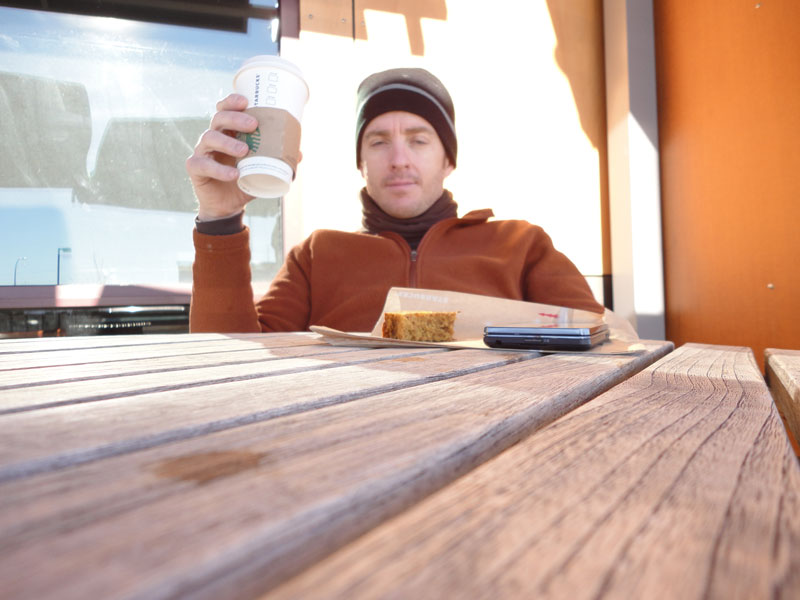 First stop, looking west toward the rockies. Notice the massive clouds shearing over the top of the mountains and pushing a good deal of wind my way: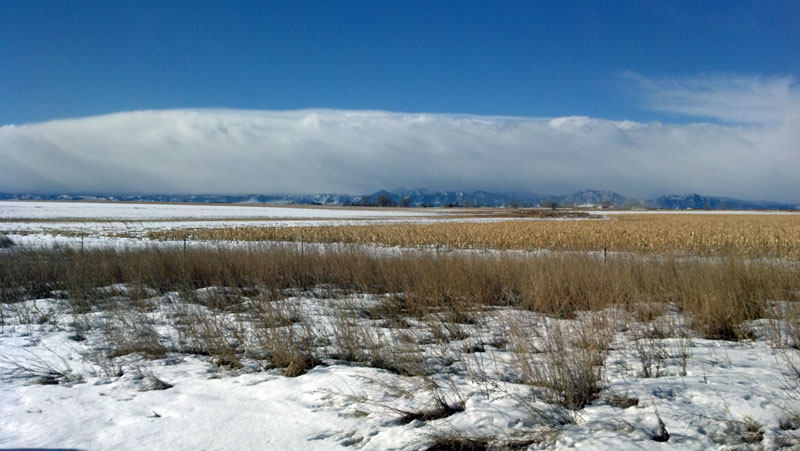 Next stop to check the map; nicely packed gravel road southeast of castle rock: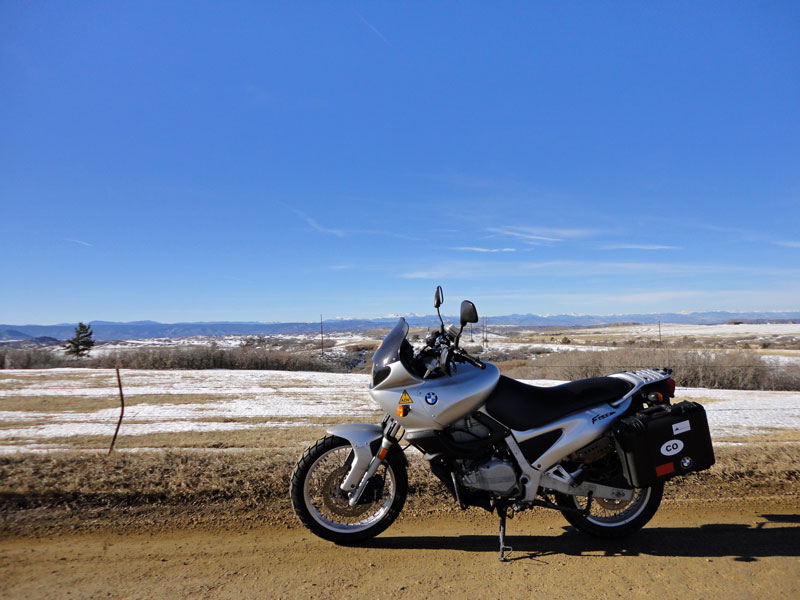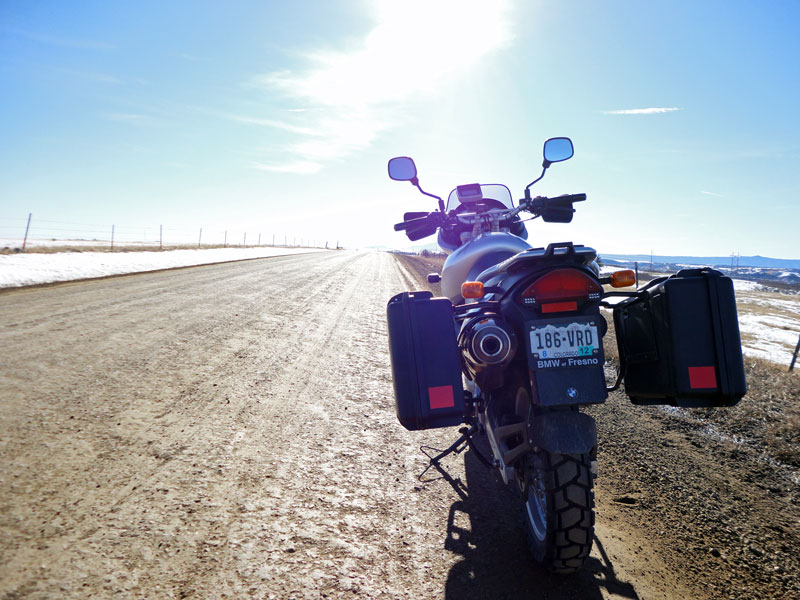 The weather was a brisk 42F with a bit of wind and some melting snowpack: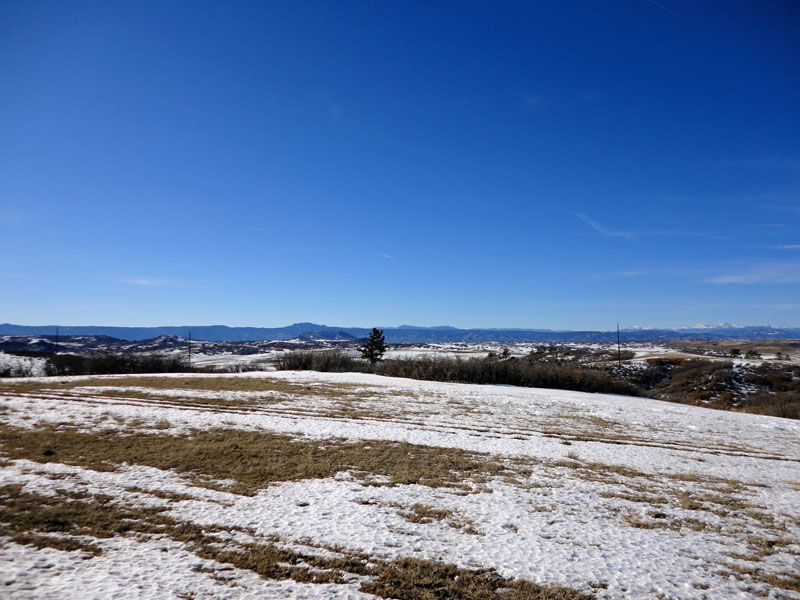 Just after the turnoff onto Castlewood Canyon Rd.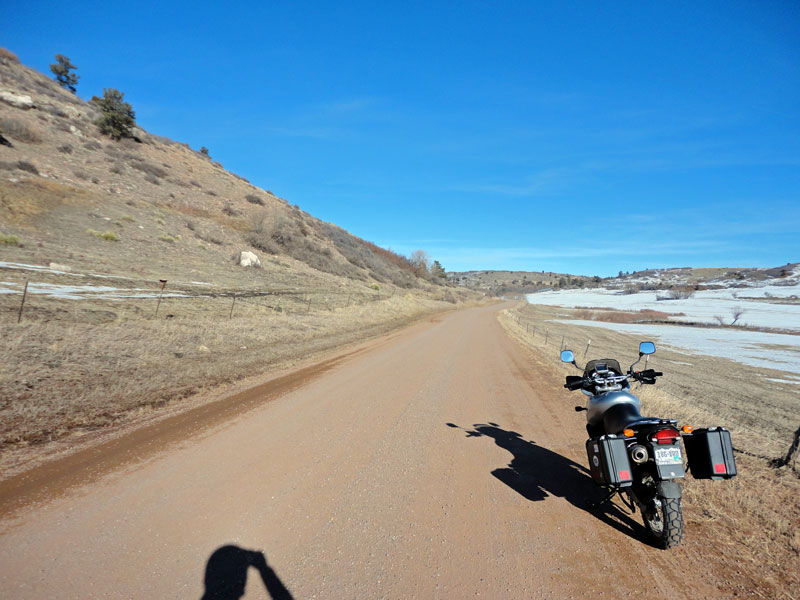 I pulled over to let a girl in a Subaru get around me. About this point, the road climbs a bit and becomes wooded: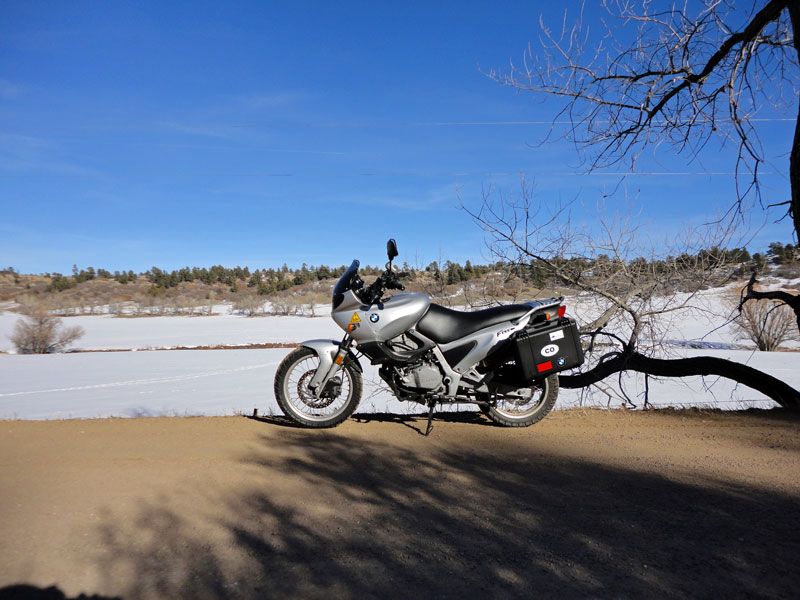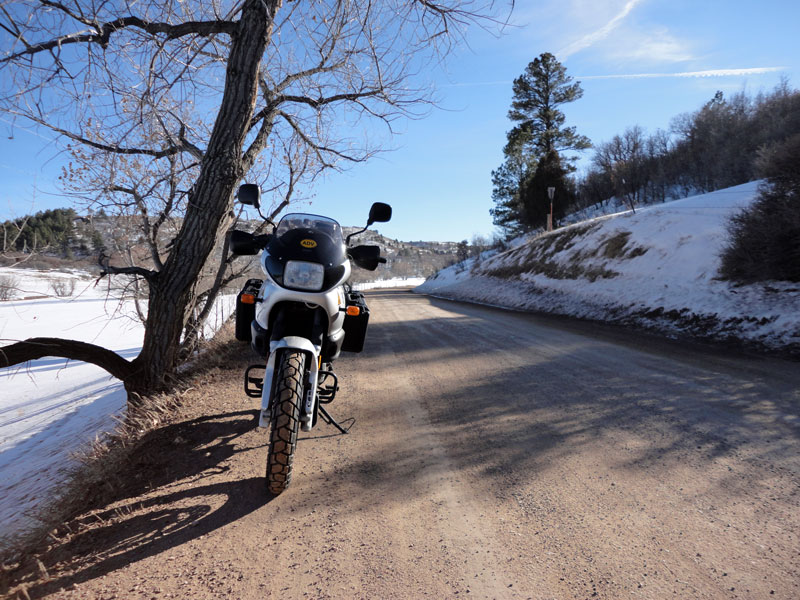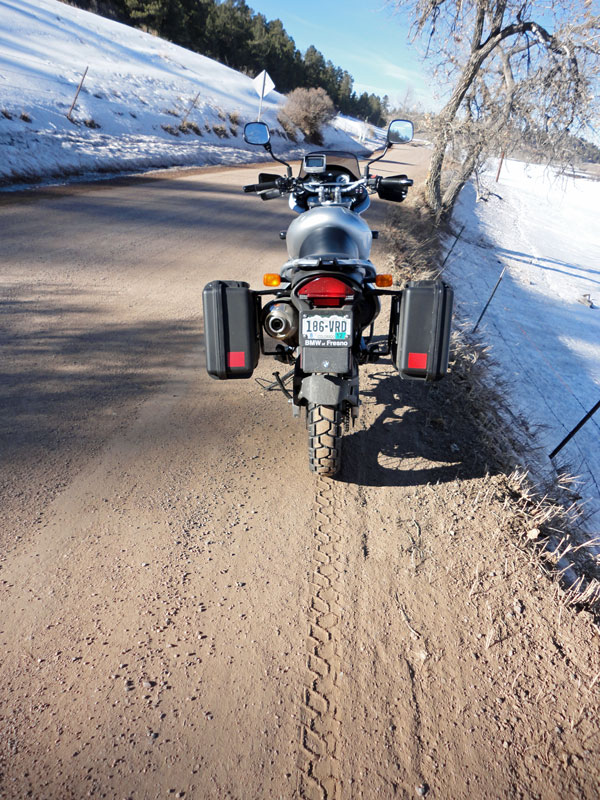 And the main attraction of Castlewood Canyon. I don't know what the ruins are from because it was a paysite, but perhaps I'll check it out in the spring when it's warmer: