With all the rain that we got on Wednesday I wasn't keen to take the 300 up to Dungog for our Australia day long weekend but instead I chose to test out my Little Red Piglet adventure bike.
Megs and Jezz took there 530's, yeah it's a strange mix but I had my route planed and the guys
were just going to meet me every now and then, soon they found out why I left my 300 at home
As any ground off the main trails was as greasy as a butchers knob and soon joined me on a nice cruise over the hills.
This is the Little Red Piglet
As we came down to the first weir I heard the familiar sound of two 530's getting into attack position ,
I jammed on the breaks and we played cat and mouse until I just went for it, I was thinking wide but it didn't work and they came past and drenched me and the piglet from both sides.
No pics of that cause we were all laughing too hard.
The lads took off to try some singles and I would meet them further on but couldn't help myself and had to test on out for myself
I know this area pretty well and picked a short tight one.
Yes this is a trail
From here we turned off Middle ridge and onto Kanungra, there is a short cut off this road but the creek was a little too deep and moving to hard so we pressed on and came to the next weir.
I have never seen the water this high over this one, the piglet loved it.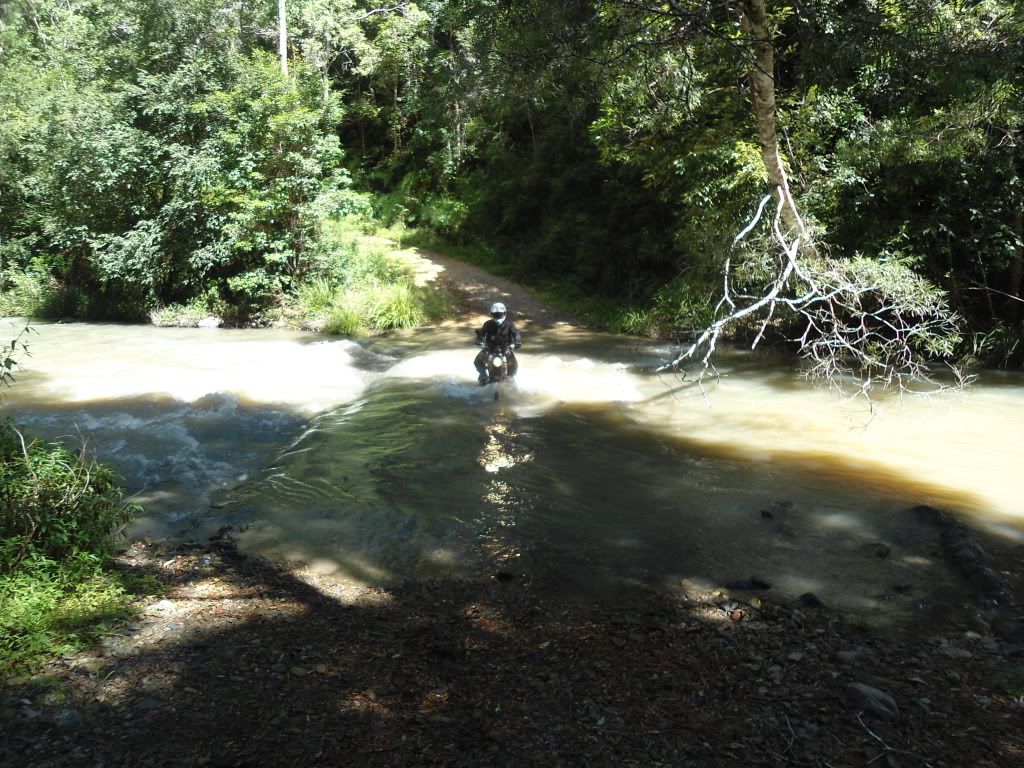 Once we hit Berico rd we headed for Craven and as we were doing a good pace with the postie in the lead I saw gold in the form of a single that looked grippy and clean, I launched off the main trail with the piglet screaming at full song and it was fun, I laughed and hooted all the way, so much fun.
Soon it dropped down to a little creek where the Piglet showed the big bikes how its done.
Then I had to help push a 530 out as it went down and nearly got a gut full of water.
It was after this that we realised the wheel bearing on Jezza's bike was shot and we had to get out, we couldn't go back so it was forward.
The country up there is great, the speedo isn't right
We stopped for fuel at Stroud road, well I didn't need any.
We got the bikes to Dungog pub where the beer was welcomed as we waited for the girls to come to the rescue with a trailer.
In the end the two 530's were thrown on the trailer and the Piglet made it home on its own steam.
The next day I took it out for another spin and went from Chichester to Sailsbury and then over to Gresford and back to Dungog and then back to camp at Chichester, all up for the two days it was about 250 klms for the first test rides of the Little Red Piglet that will get me to Ayres Rock next year.
Which way?
That way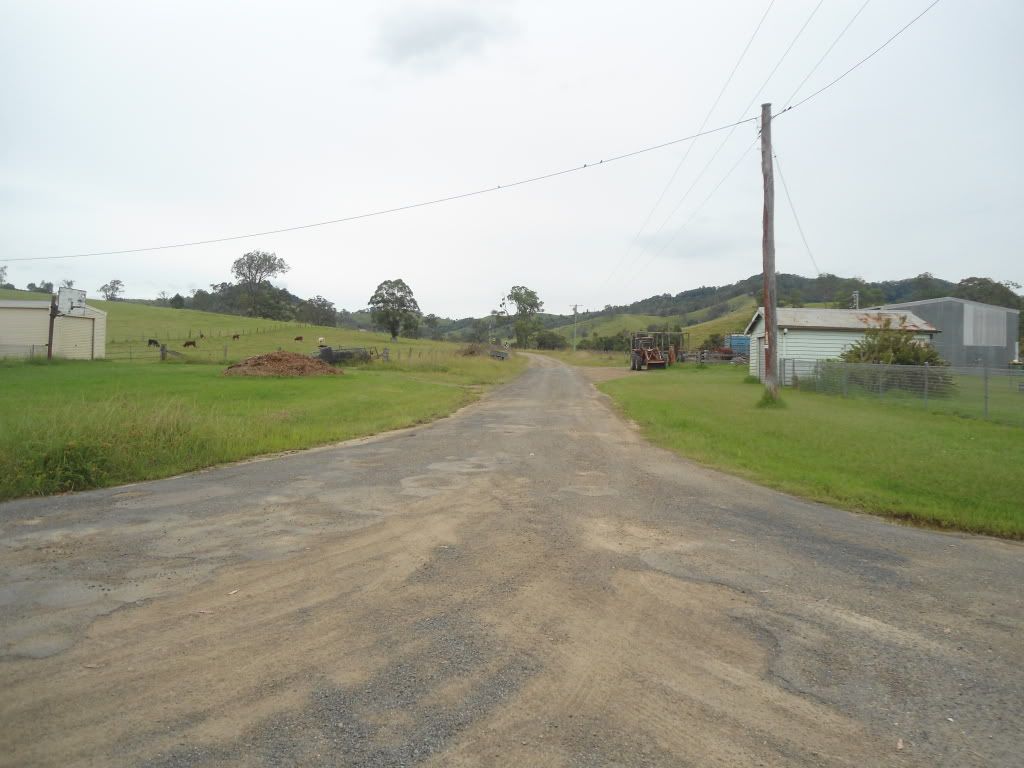 I rode up a track and found an awesome view
Love this pic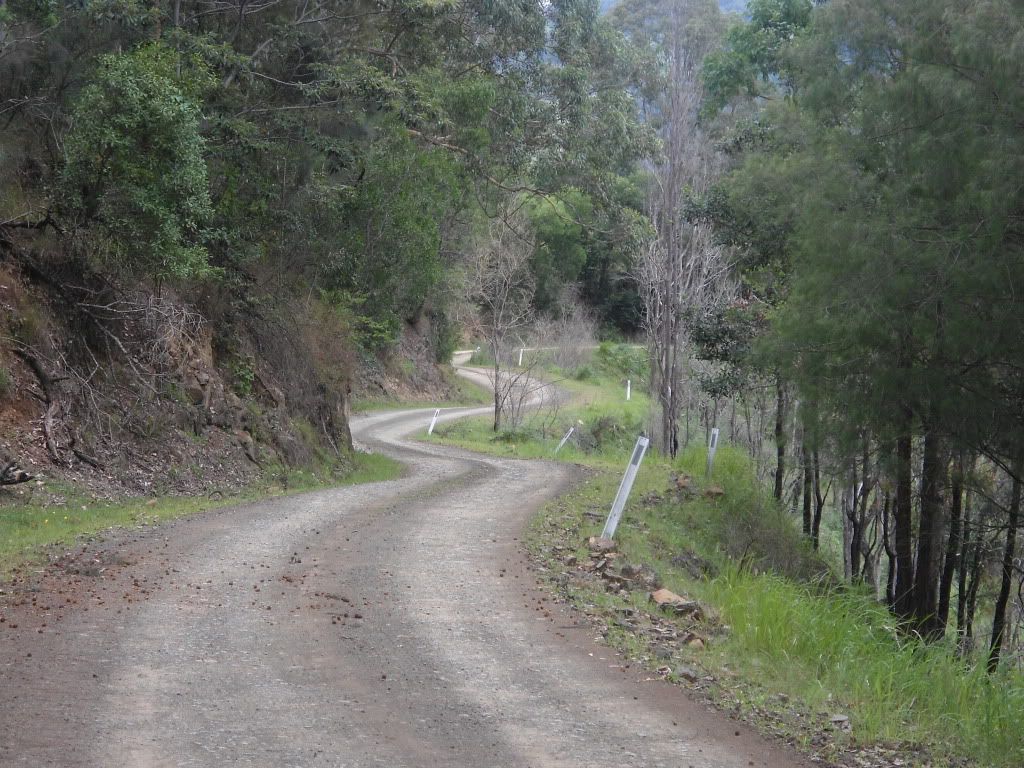 Cant get an adventure bike so im going to have some awesome adventures on te Little Red Piglet.
PTW