Hey,
Last weekend, my 2008 690 died 600km away from home. Quite the hassle to get it back... Well, yesterday, I picked her up and brought her home with a van. The rest of the evening was spent taking the engine apart.
The damages weren't quite what I was expecting. The bike has 29400km on the clock, and would've have had a valve inspection coming up real soon, such a shame the issue emerged before that.
Here's a couple of photos, I'll add some once I inspect individual components closer.
Yup, the shim was knocked out from the second intake valve.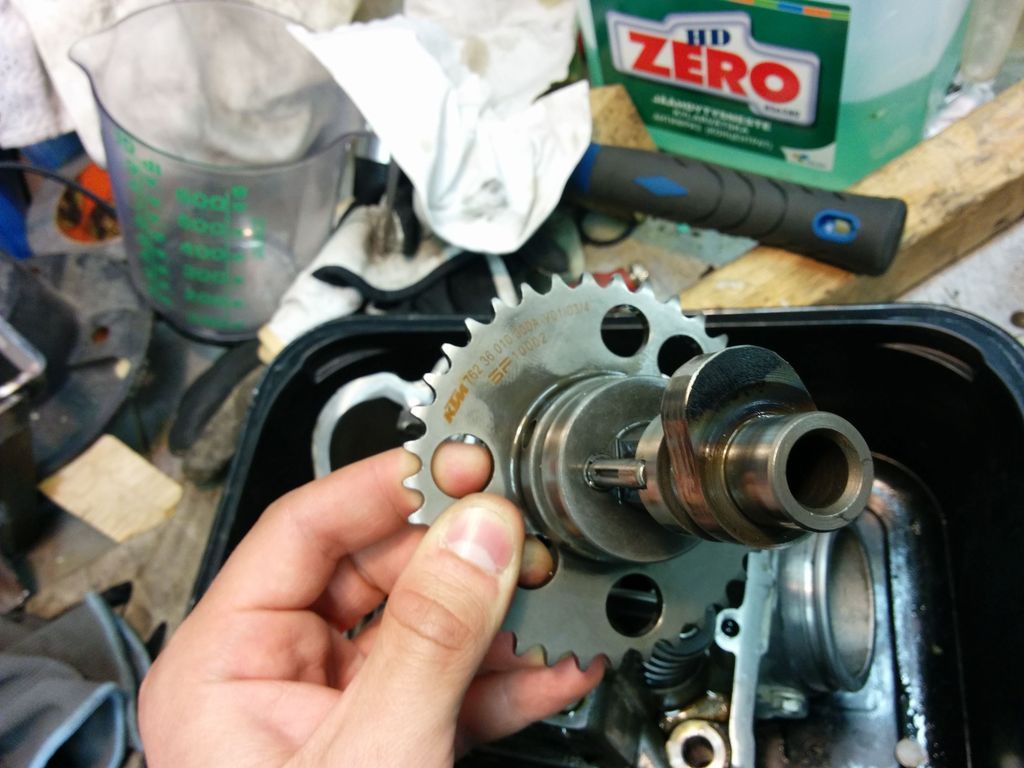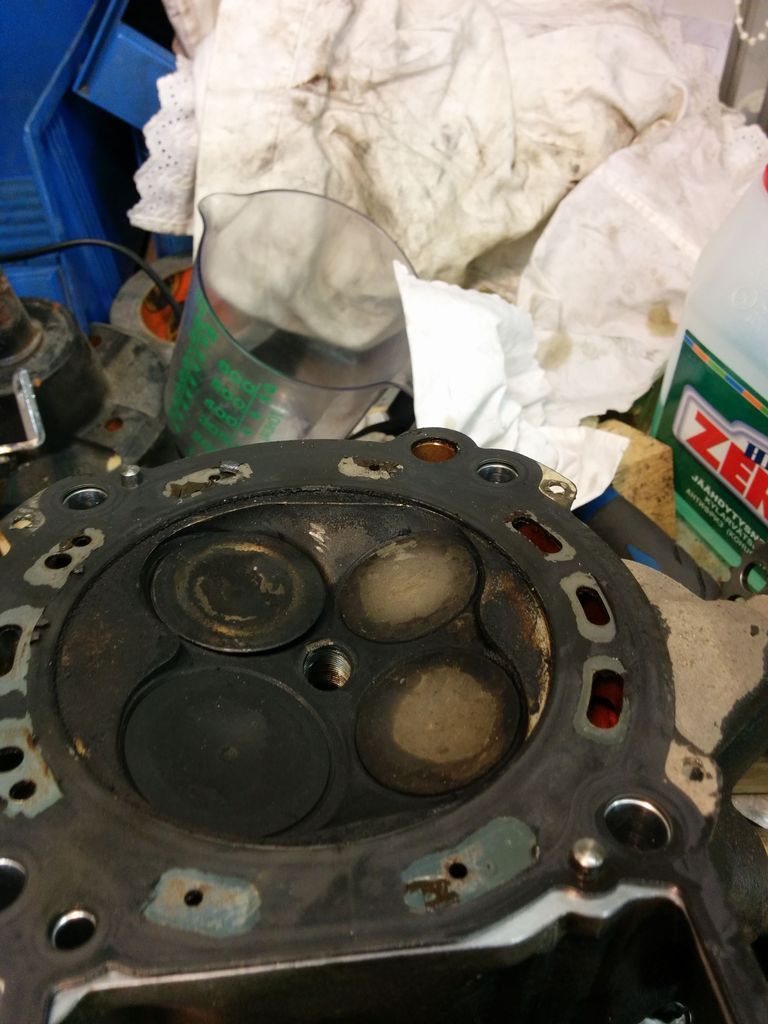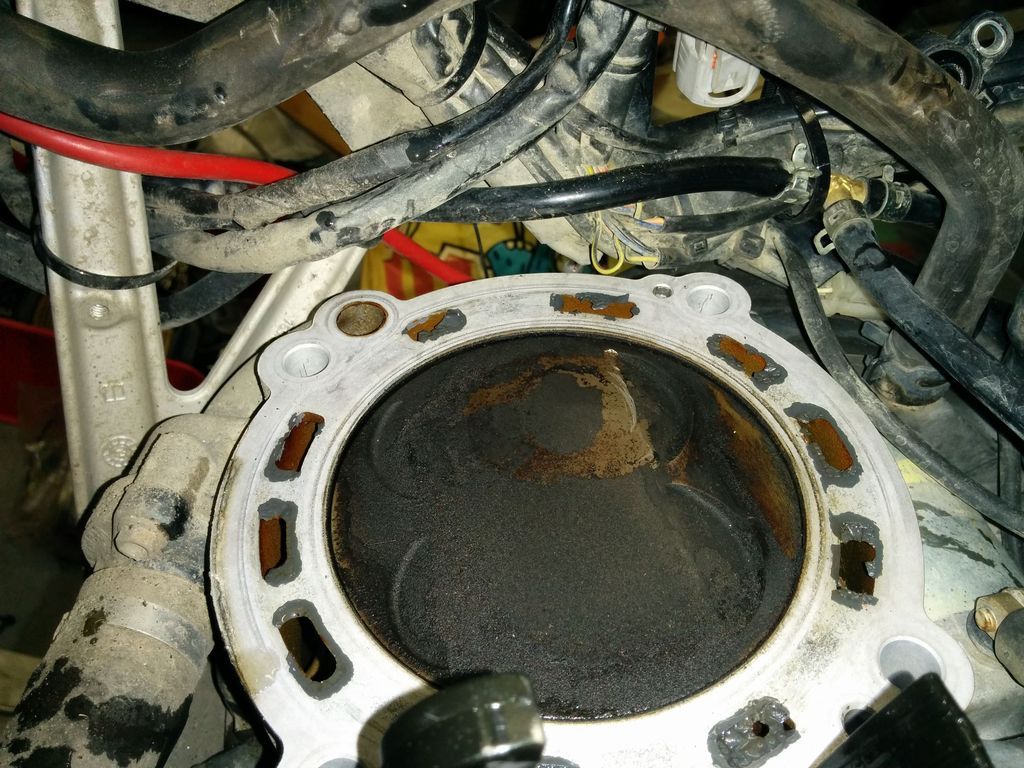 It seems like the valve spring retainer and collet split right in half, causing the valve spring to jump up and jam the intake rocker and allowing one intake valve to touch the piston. As the valve spring jammed the intake rocker, it caused damage to the camshaft. Of course it could have gone the other way around, difficult to tell, other than a "dent" on the cam lobe and as if it would have hit the rocker bearing really hard causing it to seize.
The bike has a evo 2 set, except for the akrapovic titanium header and has a Wings silencer. This set up has been on since 7500 km. The exhaust side of the head is completely fine, no skuffs or big marks on the rocker arm bearing or cam. If the rocker arm wasn't original from 2008, I'd leave the exhaust rocker be.
I'm planning on putting a new evo 2 cam back to the bike, but I'm not sure yet. I have the original cam that has 7500km on it on a shelf, but I noticed that a part number changed for it. Is it still usable? It looks brand new and has no signs of damage on it.
Here's a part list so far:
Code:
76236010044     Evo 2 Camshaft
75036061144     Rocker Arm exhaust
75036060144     Rocker Arm intake
75036030000     Intake valve
59036027000     Valve-stem sealing racing
75036028044     Valve Spring kit
60036033000     Valve Collet MK6 03 (2 pcs)
75030036000     Cylinder Head Gasket
75030035000     Cylinder Base Gasket
I'll post a better picture of the piston once I've cleaned the carbon deposit to make sure it hasn't cracked. Do you guys think I should change both intake valves, or just the one that bent? I recon changing the bent valve should do it.
The cylinder head will be taken to a shop to machine the head and reseat the valves.