Good day at Hampton Downs, HMCC run a very slick event.
Conditions were variable, wet track with worms on it ( same worms that pulled Trustme off
)
Adrian and I sat around drinking tea, reading the paper...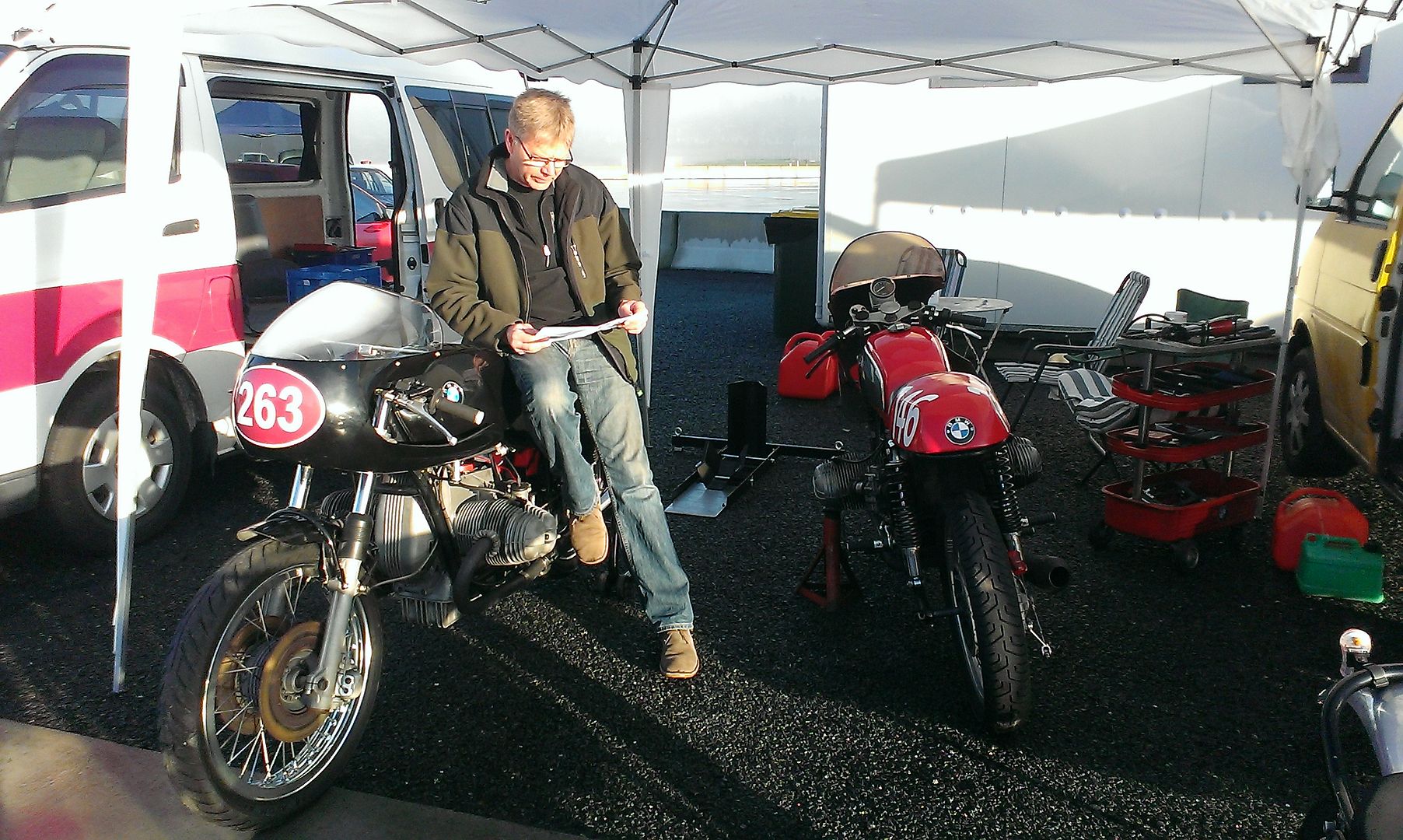 The Brit bike guys just love spannering....note main tool by back wheel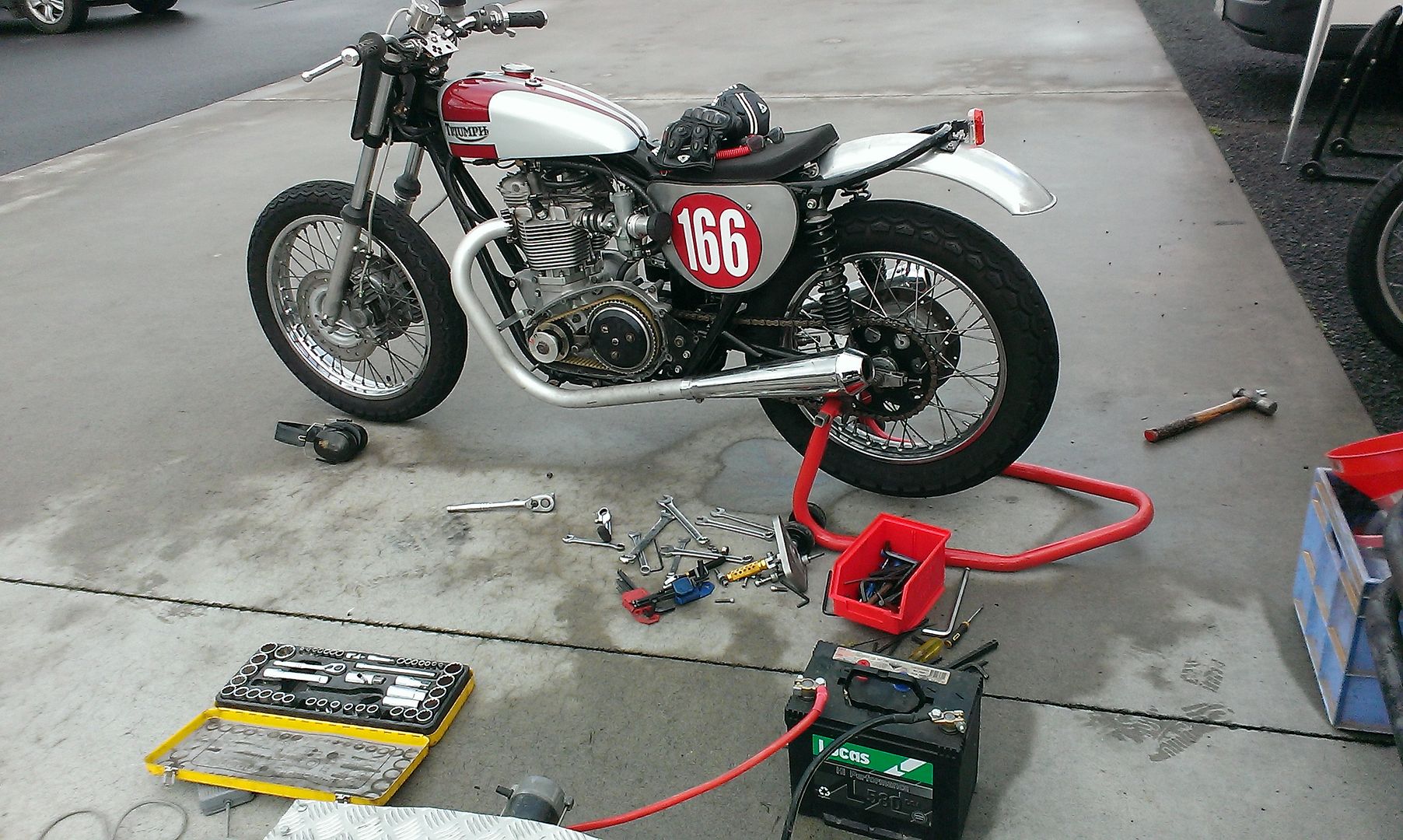 Trustme" I can't find second"
We had a look around the place and we could not find it either
Adrian managed a 1m20 which is the fastest time I have seen at HD on a airhead.
Well known yachtsman was out there on his Suzuki and was not quite as fast as Adrian.
I got past a CB 900 in the pre 89 so that was cool.
Had a chat with fellow BMW owner Oscar, he's not as grumpy in real life
And some pics from Trustme's resident Photographer
Man those 350 Hondas can go.
" all byyyy my self.....Hondas left me..
all by myself..."