Since building the H1b special I always felt it never ran as well as it should, but I had no experience with one before so nothing to draw conclusions from.
Turns out during final assembly I did a crappy job of setting up the timing and the point gap! The bike always started on 1 cylinder then the others would come online a few seconds later, it also was very boggy in the bottom end.
I bought a dial gauge and took it to my good friend Lou and told him I needed the dial gauge to be able to screw down the plug hole... viola
and assembled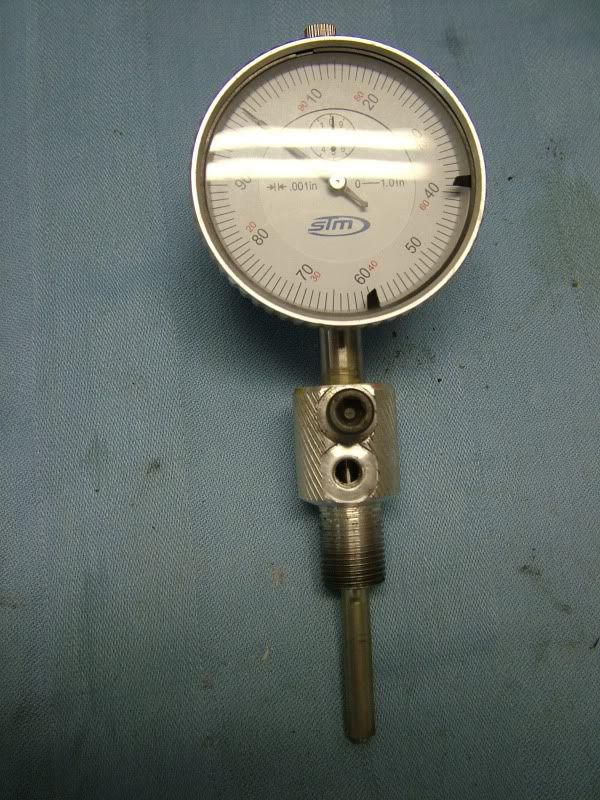 After some reading I retackled setting the ignition up, WOW what an incredible difference! All 3 cylinders start on the first hint of a kick, no more bottom end bog and the top end has improved drastically! If you are not setting up your points with a dial gauge give one a try.
I'm heading out for a little ride on the screamer.