Hey guys (and gals):
I'm a proud new owner of a 2012 Triumph Tiger 800XC, as a nice little Christmas gift to myself (purchased about a three weeks ago). So far, I love the bike (aside from the metal rattling from the cat, during deceleration). I'm really looking forward to some riding this Spring, Summer, and Fall.
I've got a few boxes stacked of some new goodies I've purchased for it, including: front fender extenda, R&G rear tire hugger, Yoshimura RS4 slip-on, shorty levers, and a center stand. The bike came with the factory Triumph panniers. I've already decided I'll be selling them sooner or later to most likely get a set of Caribou, Jesse, or Trax panniers.
Before I get too off-track, I need some advice on the R&G Racing Rear Tire Hugger. I just installed mine, and there is a significant fitment issue. The hugger appear to fit great, when looking from the left side of the bike. The right side, however, it extremely close to the tire. I used the spacers which came with the hugger, and tried tightening down the deadbolts with the hugger as far over to the right as possible. I even installed an additional plastic spacer underneath the rear brake line clamp (swing-arm rear location). I just can't seem to tweak this thing to be centered, with a consistent gap from the rear tire to the hugger. Please see pics. Do you think this is an issue with R&G, or am I doing something wrong? Initially I was thinking the cold temps currently in MD could have caused it to just be de-formed, thinking it may just mold back to its original form once it warms up outside, but this seems way too substantial than I feel it should be.
I'm kind of bummed; I read so many great reviews from people, saying how great this hugger is, as well as how easy the installation was. Installation was easy, but the fitment looks like crap (at least with my experience).
With factory hardware: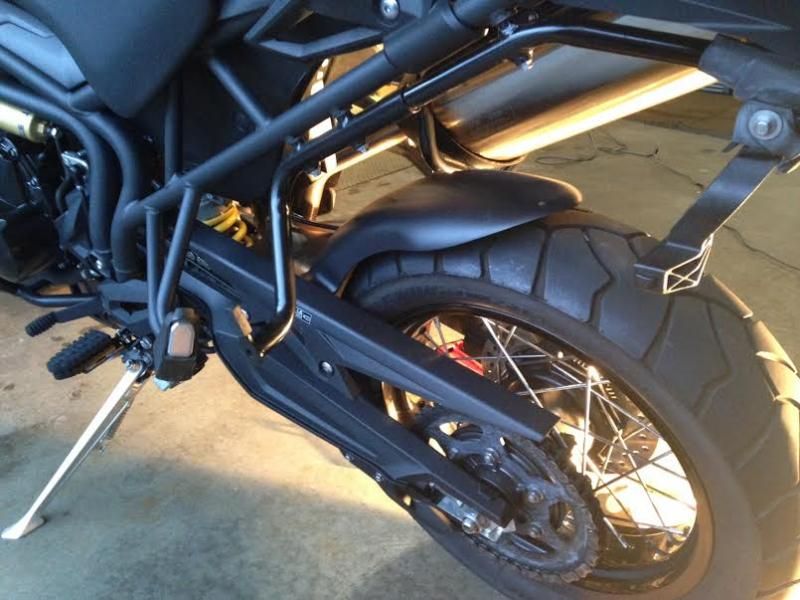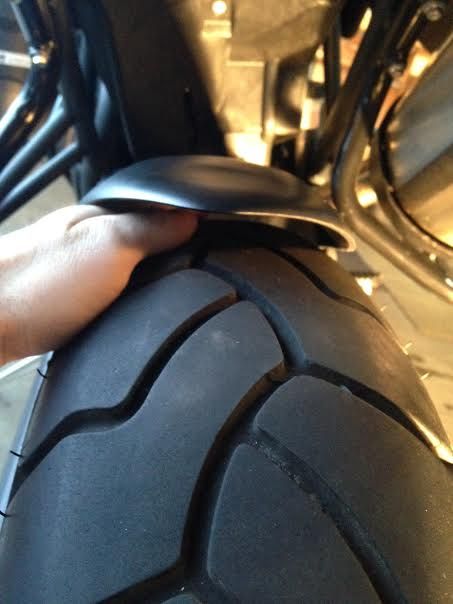 Plenty of room on the left side: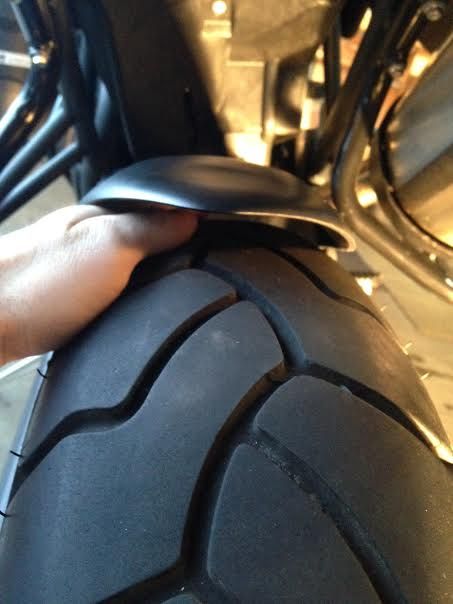 Barely ANY room, at all, on the right side: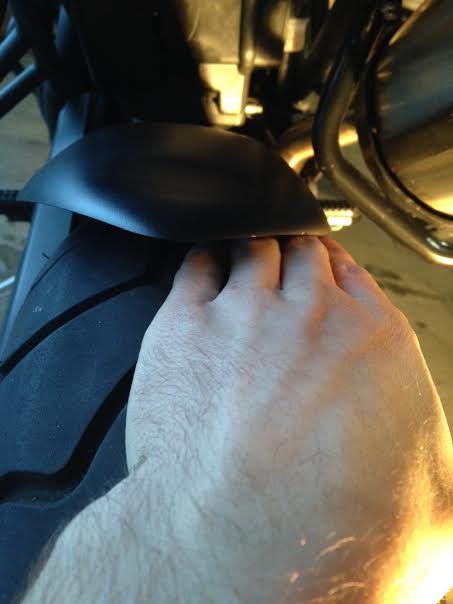 Added spacer on right side, to attempt lifting it: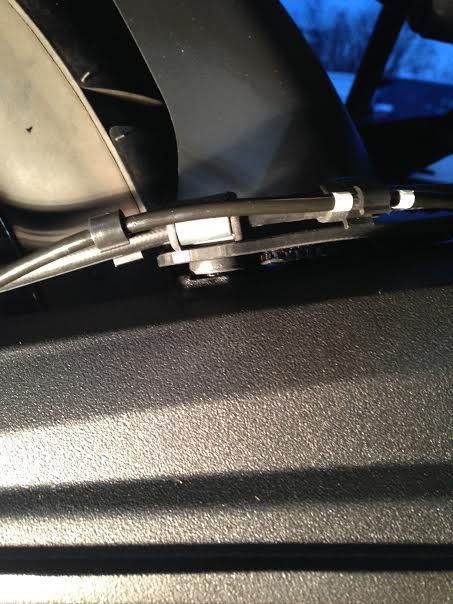 Result: