Not a lot of pics or story. Left home 7:30 18 degrees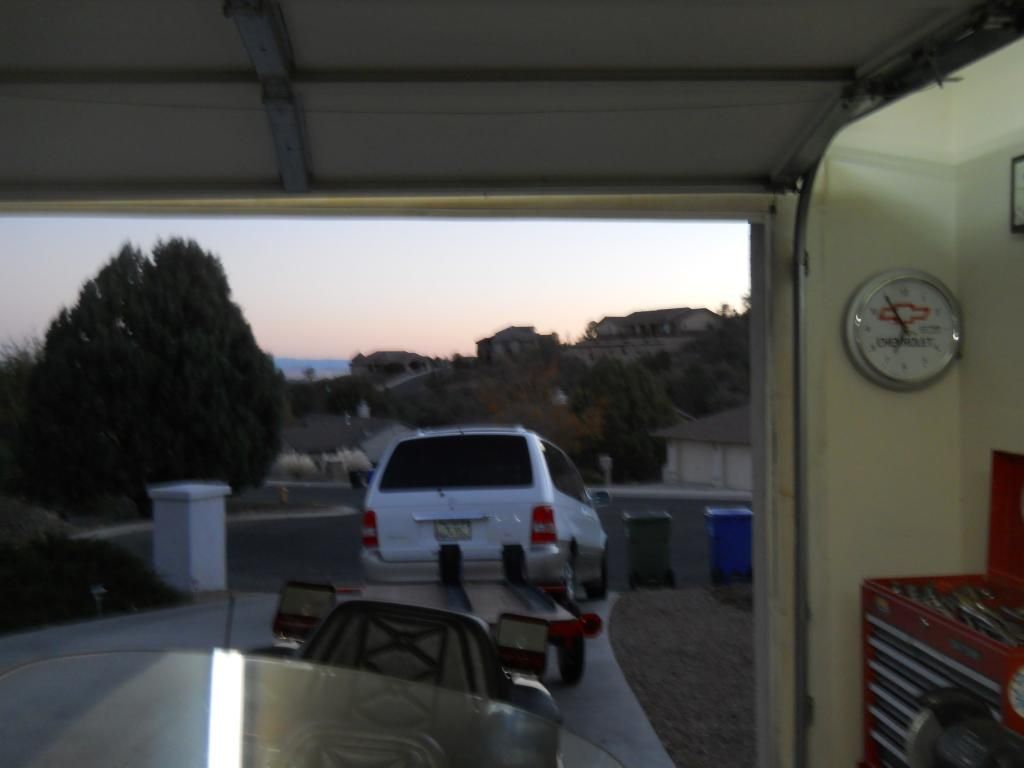 Met Crilly 8:30 in Congress rode over to Alamo Lake Road. Crilly ready for the abuse of off road on tires with 35 lbs of air.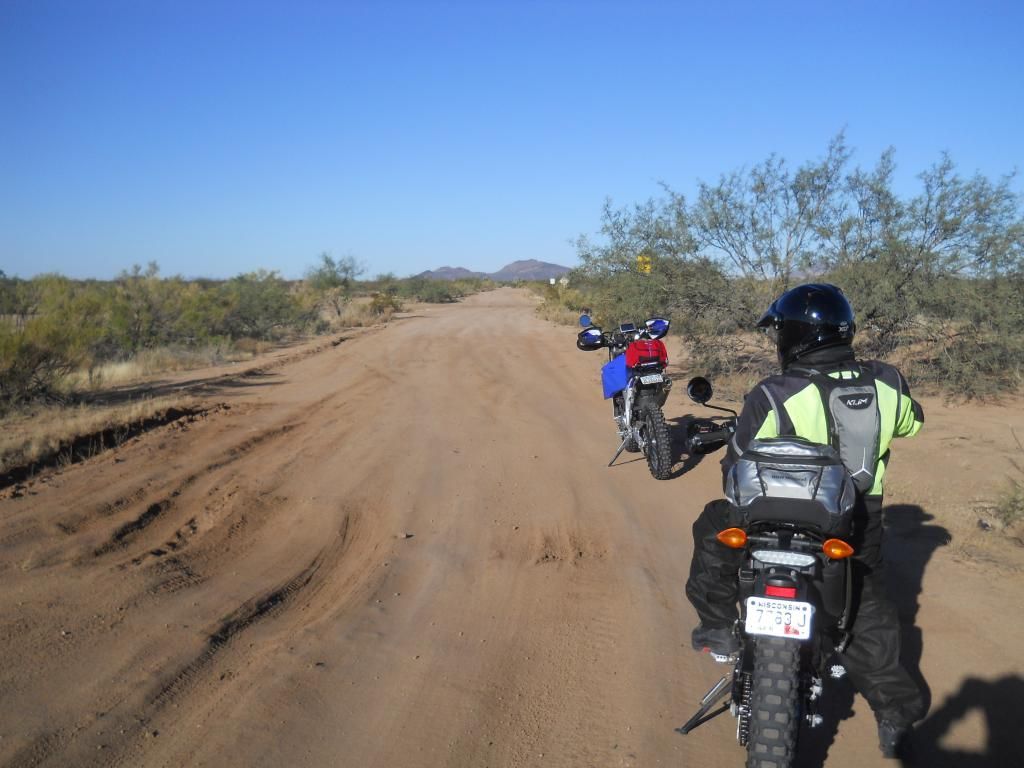 After crossing through a gate on New Alamo Rd, we saw the chain on Crilly's bike way too loose!. The adjuster on one side the bolt was over tight & gualled in to the aluminum & we rounded off trying to loosen. We pulled the wheel back, cinched down the axel nut & went on our way. Crilly coming into Powerline Rd & Swansea intersection.
We went into Parker to the Honda, Yamaha shop to get a new chain & put on new adjuster. Well if your ever in Parker & need anything for your bike forget this place. Lame is an understatement! The owner said he really only sold dirt bikes & parts but had no 520 chain? WHAT!! Could order one & would be here next week? He had to come outside & look at the bikes. Did not seem to know what a WR250R was!! We then headed for Havasu. Found a great little shop with a chain, loaned us some tools & we cured the problems & went on our way. Highly recommend this shop.
Got to the Colorado Bell. Had dinner slept & up early & on our way.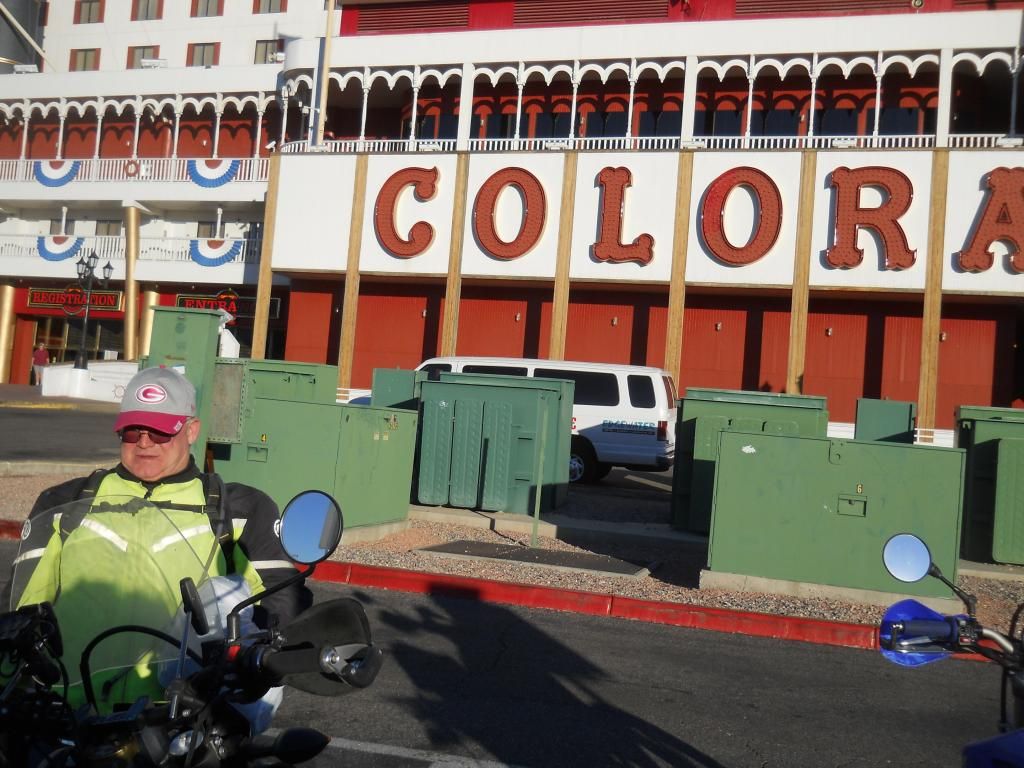 We hit the Mojave Trail & after a few miles decided with the way Crilly's bike was handling & another 100+ miles of sand & whoops I might have to leave him out there in the desert for the Buzzards
We then headed south on 95 & started across the power line rd. over to Parker Dam. It was at this point we discovered 35 lbs of air in each tire
40 lbs over loaded. & now you know the rest of the story.