So while taking apart my rear shocks, I noticed a difference between the left and right side shocks.
The left side looked "normal" and yet the right side was assembled differently.
The left side had the chrome ring,a plastic collar and the sleeve's lip was pointing down.
When I took the right side apart, it had the chrome ring and the sleeve's lip was toward the top of the shock.no plastic collar.
Left side shock: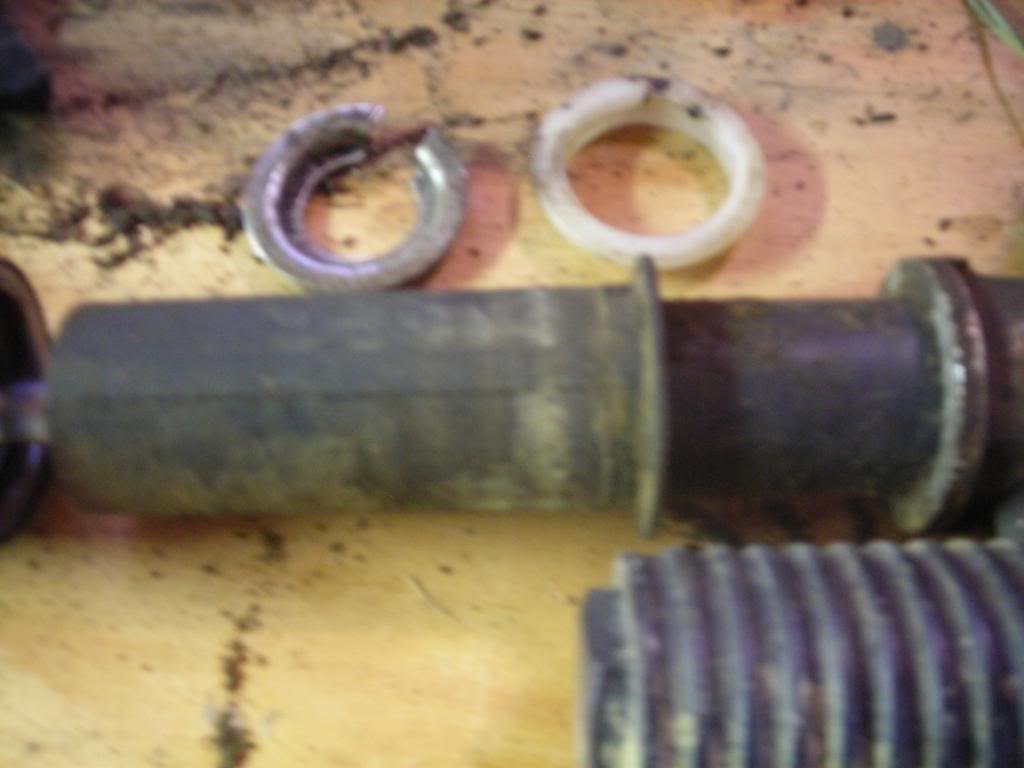 Right side shock:
As far as I know, the bike never had much work done on it, so who knows how this came to be.
It only has about 9500 miles and I'm the 3rd owner.
The guy I bought her from,had it since 1980.
And if the right side is backward,I have to find that plastic collar or a alternative.
I never felt much difference in the ride but the swing-arm was pretty tight when I took that apart so I may never could have felt much.
I've put this in other sites and haven't heard anything yet.
Thanks,Doug