Sandy was out of town for a few days so Jack and I spent some time exploring Shasta Trinity NF. I wanted to show him Grizzly Peak fire lookout and check out some of the fire damage from the Bagley fire. We towed the bikes to the dam at McCloud resevoir and planned to ride the rest of the way to the lookout. About 20 miles each way and great weather.
A parting photo: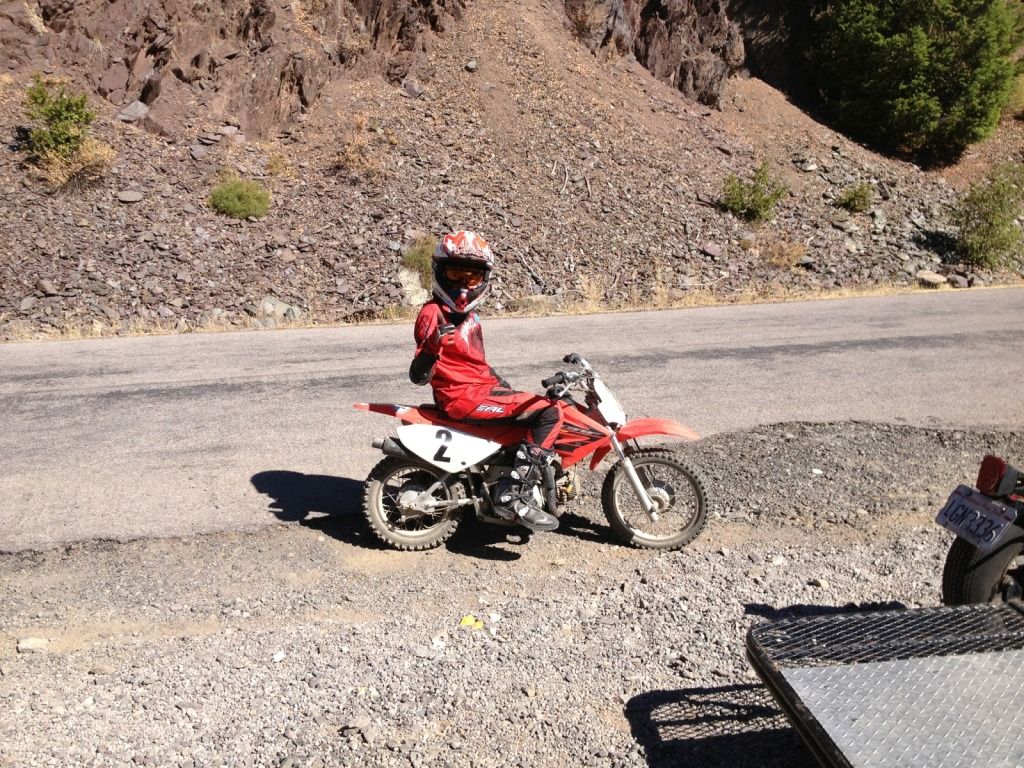 The first stop was the interesting flow of water shooting out from the bottom of the dam. Gotta love the imagination of an 11 year old. It always makes me stop and look at things in a different light.
From there it was NF 11 to Grizzly Peak road. With the recent Bagley fire I noticed the almost perfect condition of NF 11. They had graded it to acomodate the volume of fire fighting vehicles that traveled in and out during the fire.
A quick stop at Stouts Meadow for a snack and hear the crackling of the overhead power lines. The challenging road lies ahead for the last 4 miles. The boy is ready!
The gate at the tower was open due to the fact that they removed the tower a few months back. A bit of a bummer but we were still on top of the world at 6500 feet.
Our arrival
Gazing back at Mt. Shasta
And some great views!
Above my helmet is where the lookout tower should have been.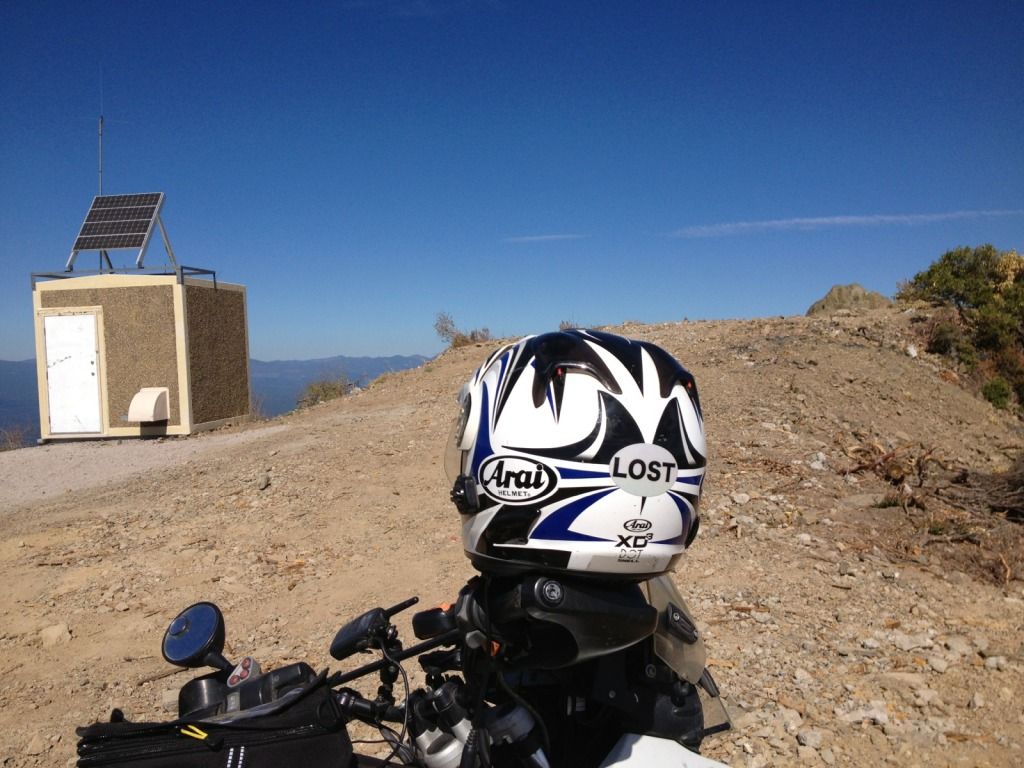 A great father and son day. Now time for a bigger bike for him.
-Terry