Sturdy Headlight guard that will protect your expensive lights and make your bike look more "Adventurous"
All guards are powder coated for long lasting durability.
Please allow up to 2 weeks lead time if I do not have any completed.
2 styles. FREE SHIPPING to the USA. International shipping available.
1. guard only with Lexan shield insert...$110
2. guard with aux light bar, and lexan insert....$140
[IMG]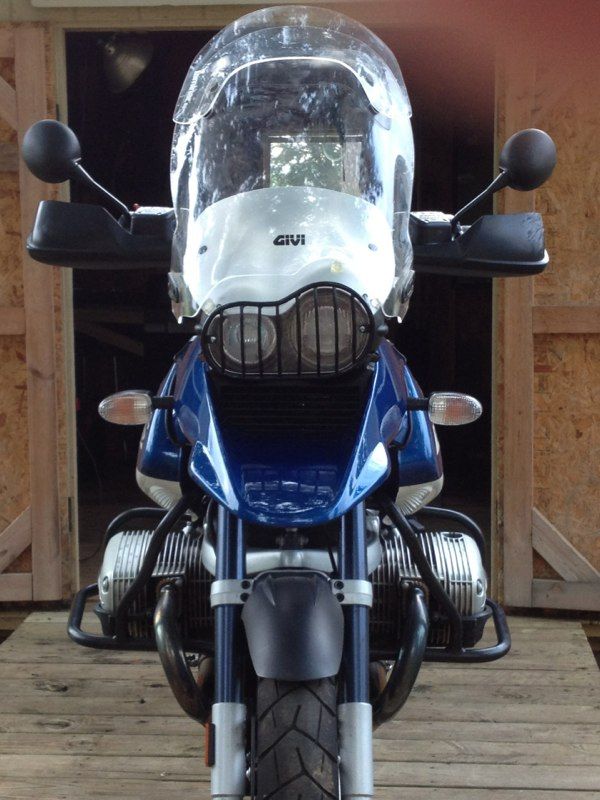 [/IMG]
[IMG]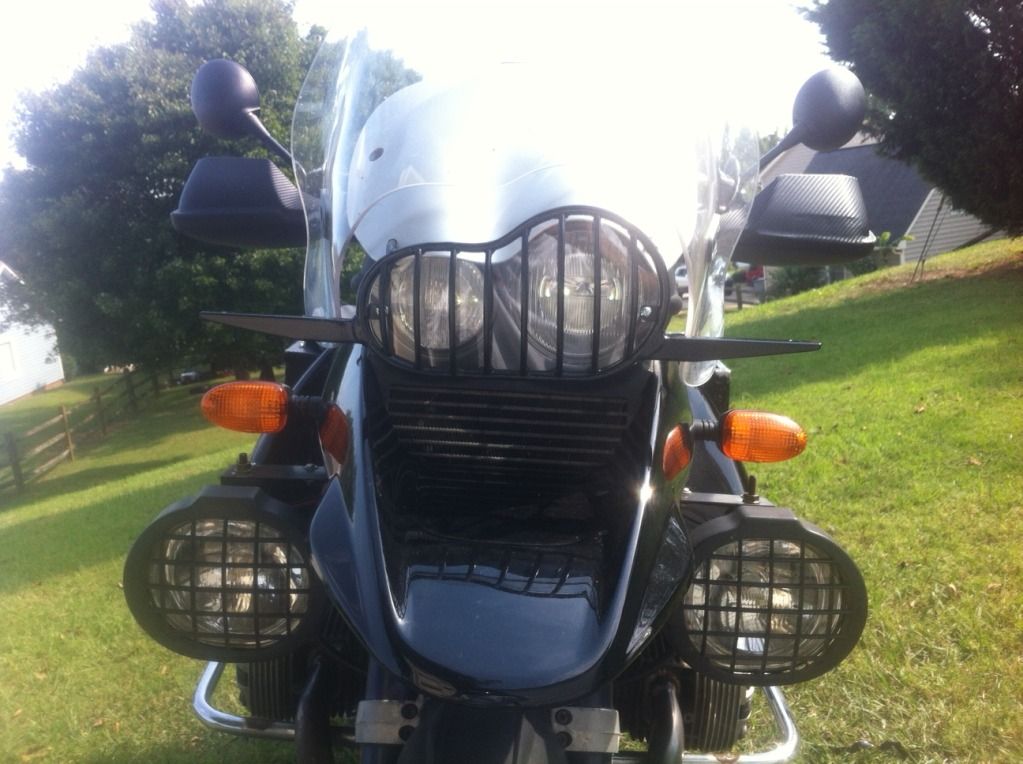 [/IMG]
Bars are strong enough to hold small lightweight LED lights. Large lights should not be mounted here.
[IMG]
[/IMG]
[IMG]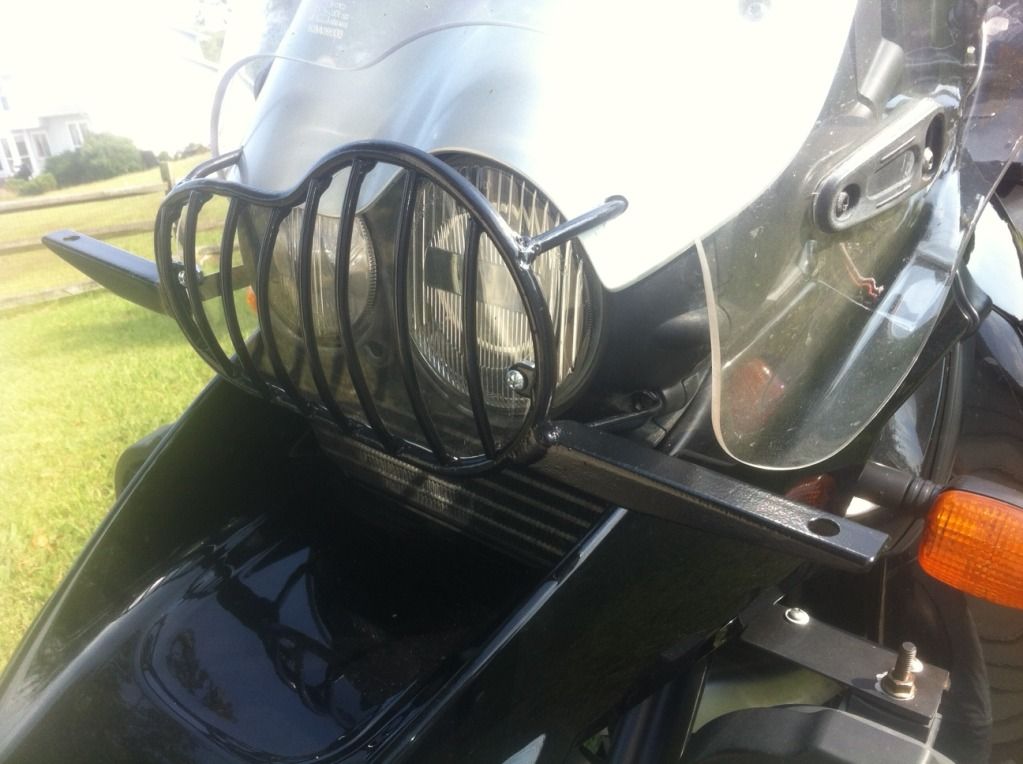 [/IMG]
[IMG]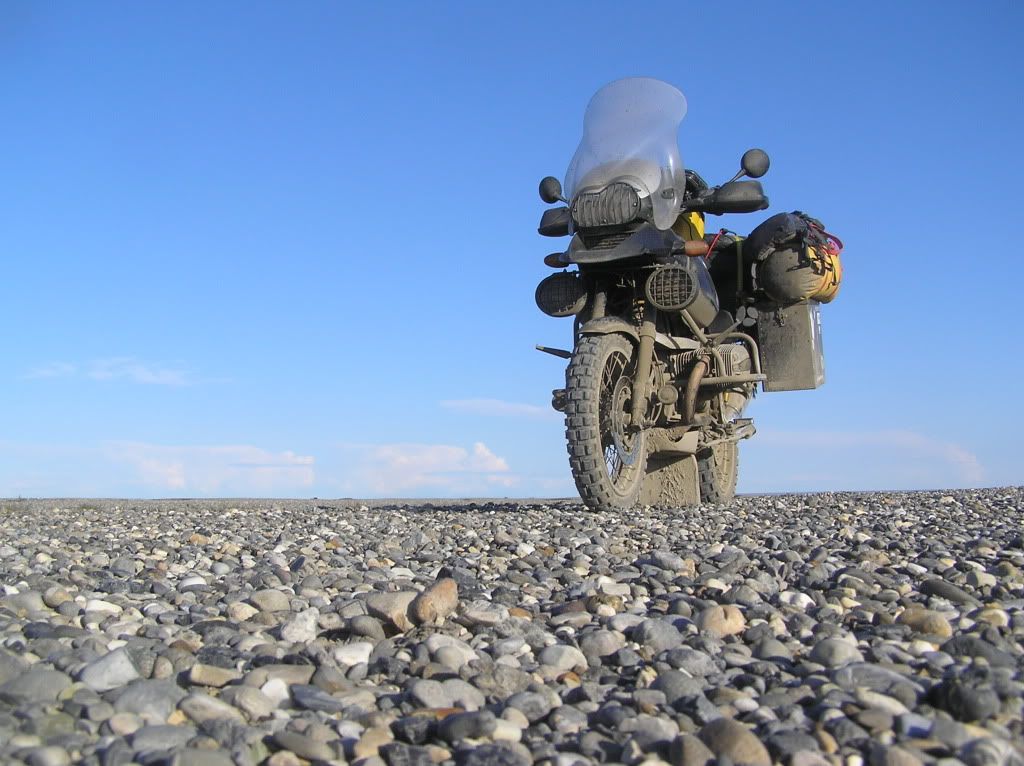 [/IMG]