Don't know if this is the right forum but since it's only an overnight trip I add it here.
SMC (Swedish Motorcycleride Association) arrange a cruise on one of the ferries over the baltic sea each year. This year 2 members of Iron Butt Association Sweden decided to take the ferry but with a twist.
Normally the cruise is from Stockhlom (STO), Sweden to Helsinki (HEL), Finland and back but the 2 lads makes the journey from Stockholm to Helsinki via Haparanda, Sweden. I know not everyone is that familiar with the geography of the nordic country so please let me proudly copy a map from a fellow IBA rider.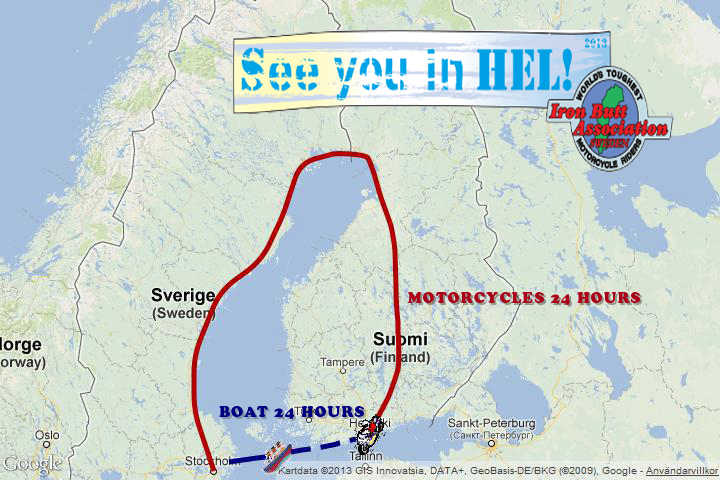 They left Stockholm, Sweden at around 16:00, which is 1 hour before the cruise ship and plan to arrive in Helsinki 15:22 (local time) to catch the ferry (sorry cruise ship) back to Sweden.
On the ferry there is around 1500 bikers having a party and are amazed about the achivement what they are planning to do.
This is a picture and a bad video of when they left Stockholm.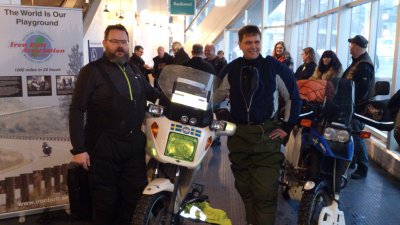 I know there is a way to embed a video but to tired.... ;)
For everyone wondering, they are not using anything electrical more then grips and one of them are using electrical socks/boots. Rest is done purely by layer upon layer.
As of now they have reached abit more then 1/3 of the trip and are about 15 minutes ahead of schedule... :)
Want to follow them??? This is their spot, remember 2 spots and they are not synchronized. Both of they are riding together on this epic journey.
https://spotwalla.com/locationViewer.php?id=158
Weather???
Well it's about the worse you can have as a biker... around 0C...
They wished for -7C (19F)and clear skies but they had +2C (35F) and foggy conditions when they started.
Best of luck lads!
Cheers,
Zappa