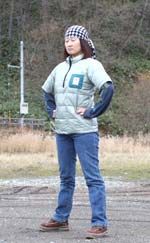 Hey everybody, doing a special just for inmates through Christmas. 5% off our new Down Shirt!
860-fill, goose down, only .33 pounds.
Same design and construction as our sleeping bags.
Same 30-day money back guarantee.
Same lifetime warranty.
Free shipping in the continental 48, even if it has to ship direct from Japan (which happens when I run out here).
And it packs this small: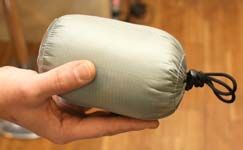 To order, just send me an email through the contact page, or PM me here. (The "buy" buttons on the website default to the normal price.) If you contact me by email, please tell me your screen-name on ADV. Once I confirm you're an inmate, you get the discount! Please check the sizing on the website and make sure your size is available first.
In order to guarantee Christmas delivery, please have your order in by December 11th!
Thanks!