Hello,
I own a EU spec 2005 KTM 950 Adventure.
I have a problem: today for some reason my low beam stopped working. Everything else works (high beam, indicators, permanent high beam, brake lights etc.). I checked the fuse box and its all good. The bulb seems ok. WHAT else could it be? For now I'm riding with high beam on and it's fine. Not an urgent issue but would be grateful for thoughts.
I have learned how to work on this bike through HOW and this forum. I have owned "Brünnhilde" for 1 year now and in about 3 weeks I will lose my license - again. It has been the best ride ever - partly due to absolutely amazing people here with incredible skills.
I absolutely love everything about this bike and the only truly unnecessary thing is the G2 throttle tamer which makes for a boob-less Pamela Anderson or whoever is currently a famous blonde boobie bimbo. I absolutely love the fact that it is so difficult to work on this bike, because I do not have a garage. So instead I set up "mobile" garages in whatever weather conditions to do my own maintenance - this means carrying all necessary equipment 3 times down the stairs and 3 times up the stairs - maybe 5 or 6 times a day for a week depending on weather conditions. Good workout. One learns very fast this way what is necessary and what is not. PAIN educates. Fast. The bike has been faultless and I love Brünnhilde to bits. I change oil every 3000km just because I love doing it. Oil drain valve ... not for me. I actually take both tanks off and clean everything with a toothbrush inside and out - just because I love doing it. Previous owner installed Wings cans and threw away the db killers. After 2 weeks I became deaf - it's a bliss not to be able to hear humans talk. 99% is crap anyway and the rest I can read. After 3 weeks I bought earplugs - a bit too late. 5 weeks later I got tinnitus. But man ... that sound. THAT sound! Yep. Everytime I ride through underground parking I hear all the cars I ride past suddenly starting to beep and honk and siren around the place for some reason - without drivers in them! They must be jealous of THAT sound.
So anyway ... this is my story in pictures. I got her ...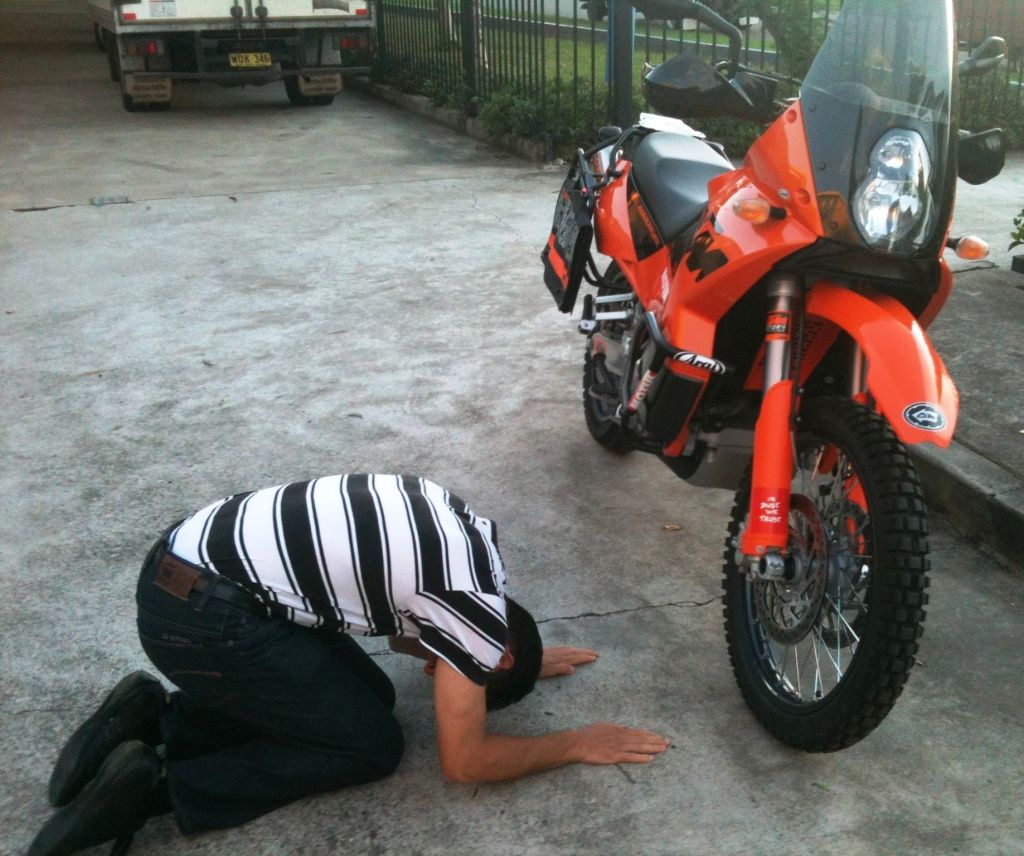 ...and installed the most important upgrade of them all: fender eliminator. Just because.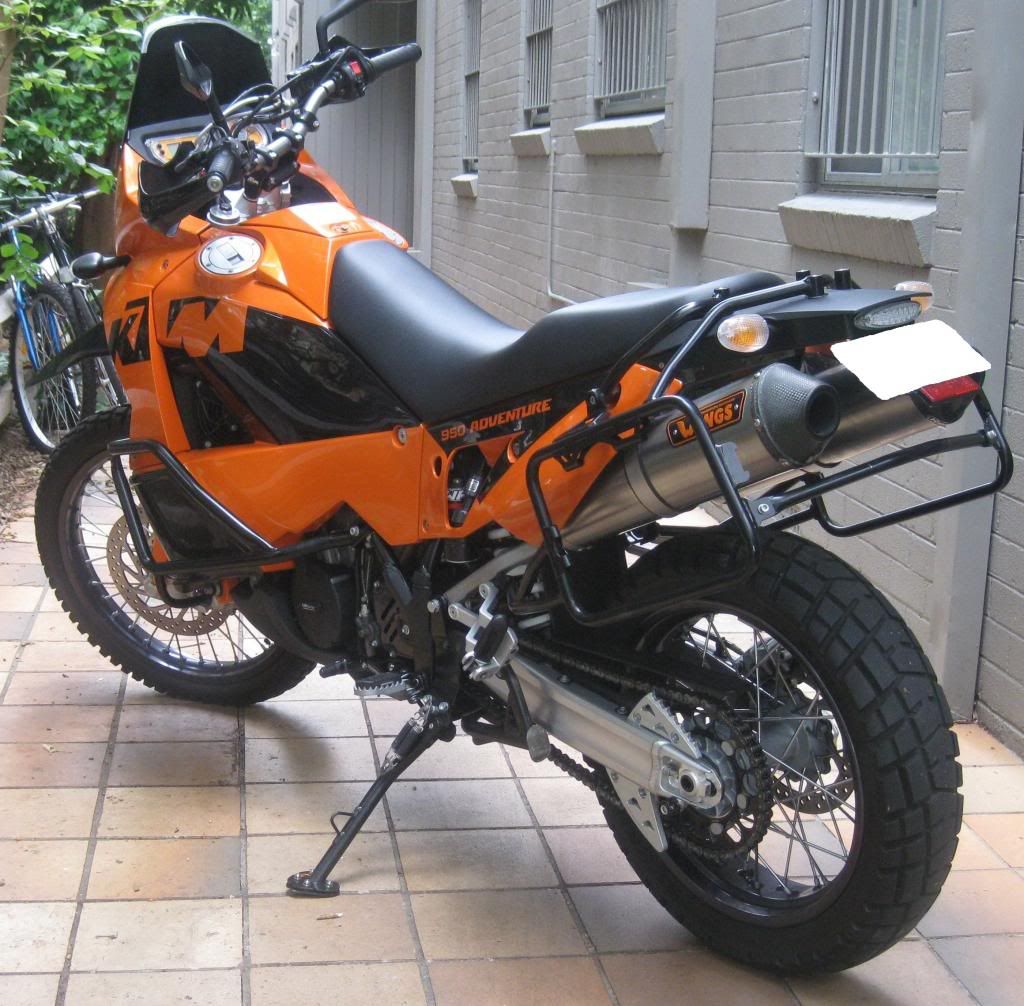 ...and some other insignificant farkles ...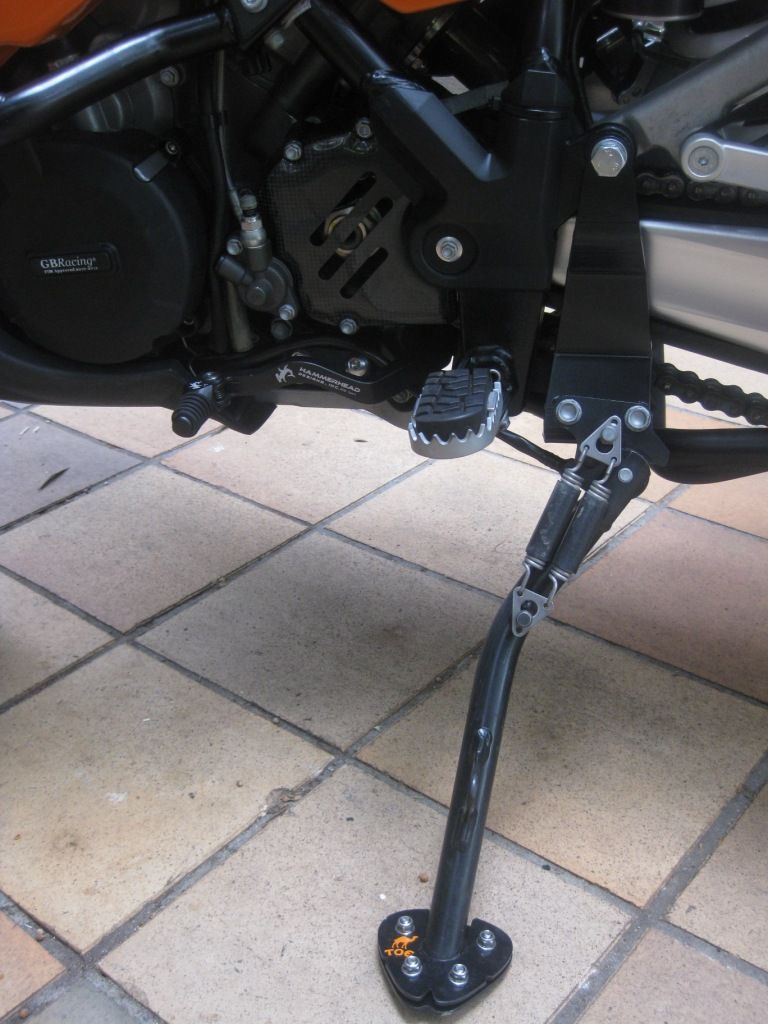 ...yeah i swapped the clutch-slave unit to Oberon (black as in black) but forgot to take pictures of that ... sorry
... then I went for a ride ...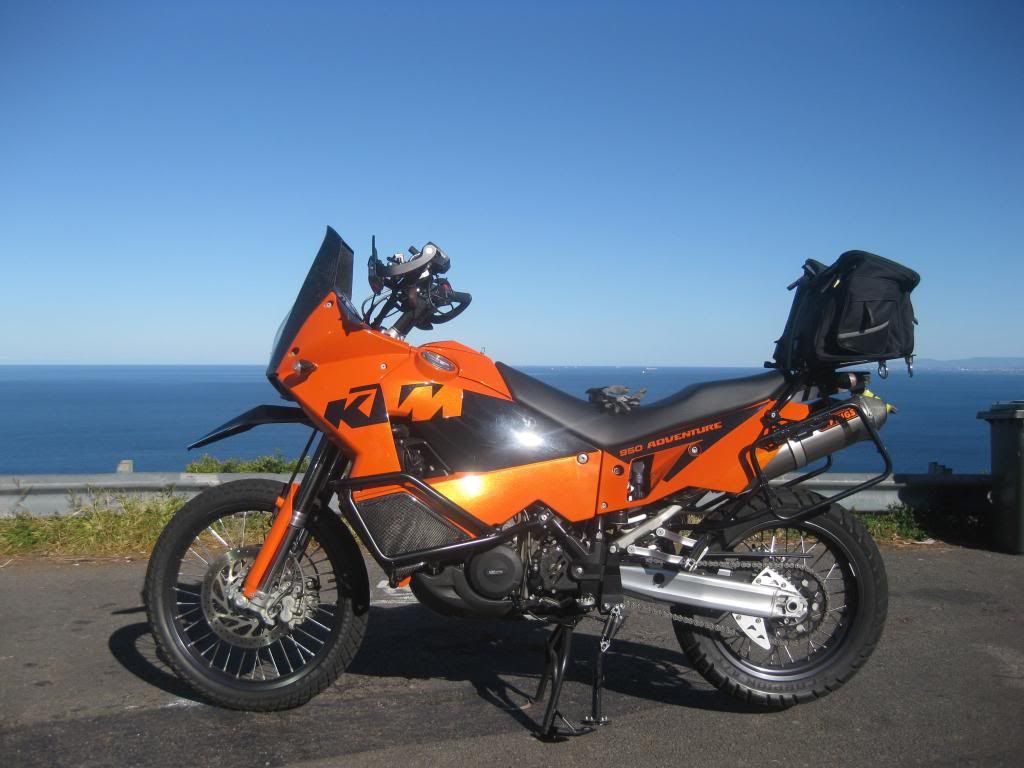 ... and then i started to do my maintenance ... zen and the art of motorcycle maintenance. by the way i was a complete noob ... now i'm just a simple noobie without boobie ... you can become one too so don't be scared. notice: it was not raining that day. cleaned and cleaned and cleaned even though it was very clean to begin with ... changed oil, all filters, all o-rings, replaced all engine oil bolts etc. - for no reason at all. just because i felt like it.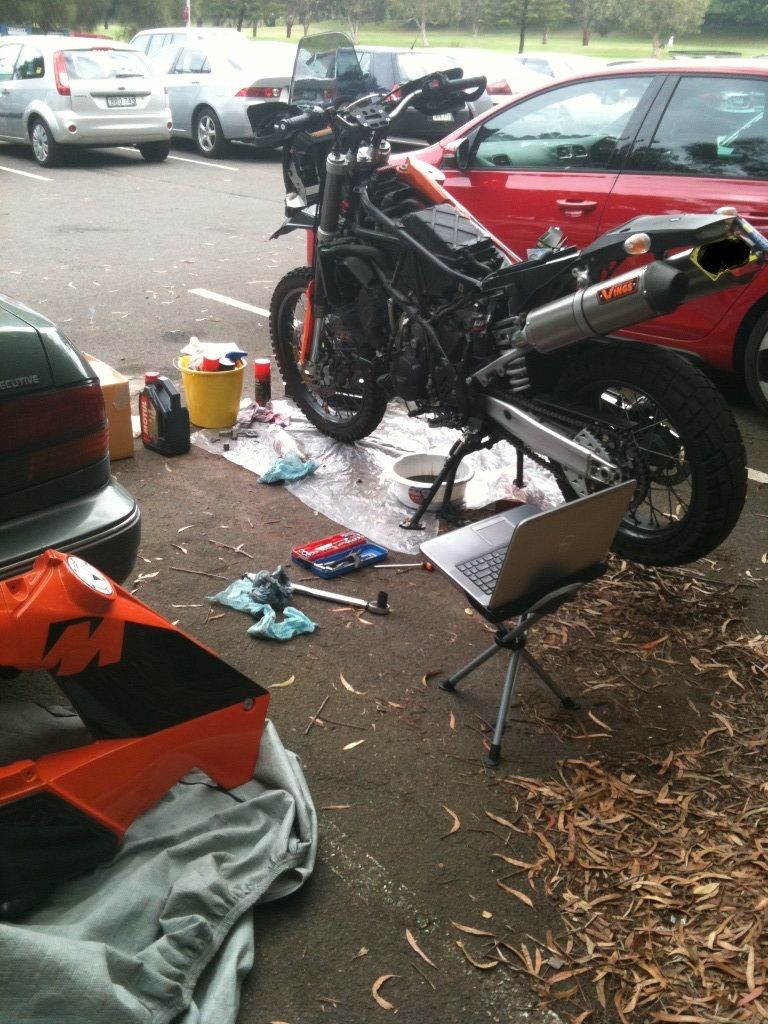 then i decided to get rid of SAS which was a big step for a noob doing his first oil change on his visigothic princess ... it took me something like 6 days but believe me ... it was done to noob-perfection. this is the only #§$%-up that happened which made me sad - i posted about this on here. at the end of the day my local russian mechanic only needed a sharp nail and a hammer to sort out this problem for 6 beers. some people transform the work with a hammer into an art form ... no "special" tools needed. all unnecessary crap marketing stuff.
then i decided to install a second fan ... took it apart and gave it stainless steel bolt / locknut treatment ... just because ... by the way: it is much easier and faster to connect everything by removing both tanks completely ... just a tip. coat-hangers did not work for me.
...and bracket ...
... then it started raining ... quite heavy with wind ... for 4 days ... so i continued ... bit by bit ...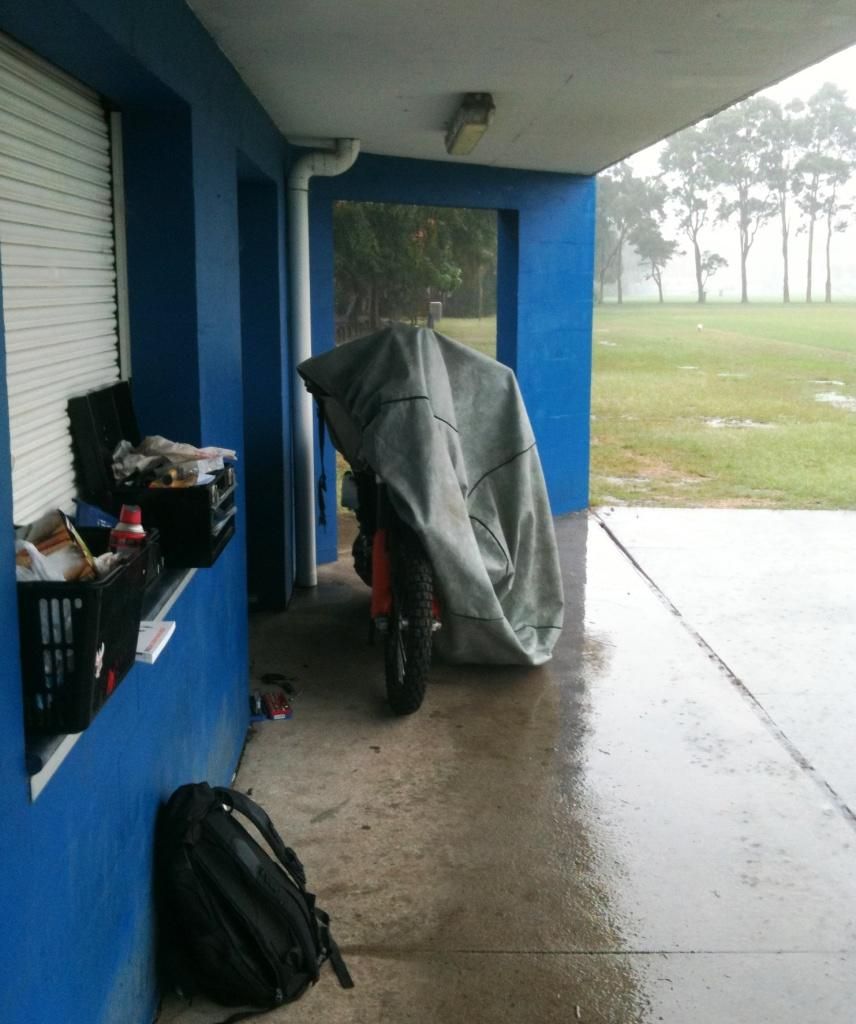 ... after about a week of setting up and storing and covering ... all in rain ... a friend came along ... and a few days later it was all done and repeated shortly thereafter ...
all in all ... this is by far the fastest, prettiest, the most exciting, the most superior bike that has ever been designed and built by human kind. road with potholes? nothing stands a chance. nothing. absolutely nothing comes even close. the feat of building this machine is never to be repeated by the way. ever. soon we will be told to wear abs and airbag equipped helmets when shopping for bread. time for a REVOLUTION ...
by the way: would be nice to hear about that low-beam "problem" ... thank you.