I'm a tinkerer from WV. I'm not a regular vendor, just a regular ADVer with a day job.
I'm not sure how big the market is, and I'm not trying to get rich off the product. I saw I had a need and set out to meet it and thought others might see a benefit. I have a limited supply(30-ish), I do not intend on continuing to make these after this supply is exhausted. These are all personally hand assembled in my kitchen.
There is a similar product available, but everyone I spoke to mentioned several drawbacks that I avoided in my design - namely the quality of the bite valve and length of the drinking tube.
These caps were originally designed for use with regular 1qt & 2qt canteens. I have heard they may fit some nalgene canteens, please check fit before ordering. They are the type used for NBC mask without the military NBC internals. I retrofitted them with a custom rubber grommet and food safe drinking tube. I'm not sure if these are genuine surplus (they were advertised as such) but I can confirm they fit my soft side 2qt canteen. I have unscientifically pressure tested several of the caps by standing on my canteen with my thumb on the bite valve -- 250lbs direct pressure, no leaks. The tube is tight enough to support a full 2qt canteen being supported by only the drink tube - not recommended, done to demonstrate the tolerance.
The caps fit tight enough to compress a 2qt soft side as you drink it. For the hard side variety a small hole will need to be drilled to allow air in. I will do this for no charge *if requested*.
Bite valves are *NOT* included, but I have tested them with camelbak big bite valve and ergo hydrolock shut off valve. Other bite valves will likely work - tube size is standard 3/8" OD, 1/4" ID, so regular drinking tube accessories should work. I was unable to get any reasonable discount on decent bite valves so supply-your-own is probably the best option.
Pricing is a-la-carte +actual shipping. PM me your PayPal info and I will invoice you. I'm still working on reasonable shipping cost for singular items, please bear with me. A regular cap with 3foot tube will easily fit a small flat rate box, I'm looking into some lower cost options.
Canteen cap without grommet - $2
Canteen cap with modified grommet - $5
Vent hole - no charge, must request... Not needed for soft-side
Drinking tube (with cap order) - $0.50/foot, 3 foot minimum, installed at no cost
Drinking tube (by itself) $1/foot
Canteens are *not* available, they can be found at any surplus store.
Shipping will be combined on multiple items.
Post will be updated with pics shortly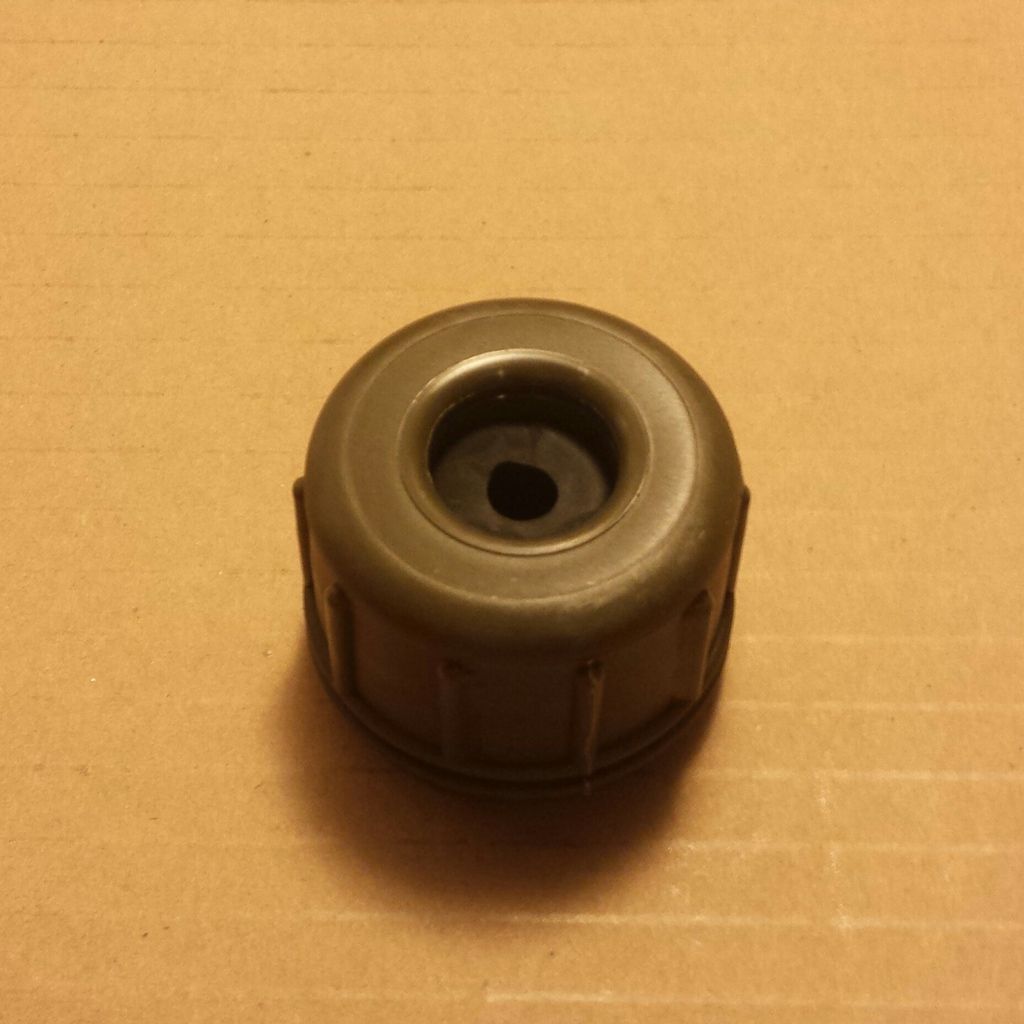 Some caps have the built in caps included - priority for these will go to cap-only orders unless requested.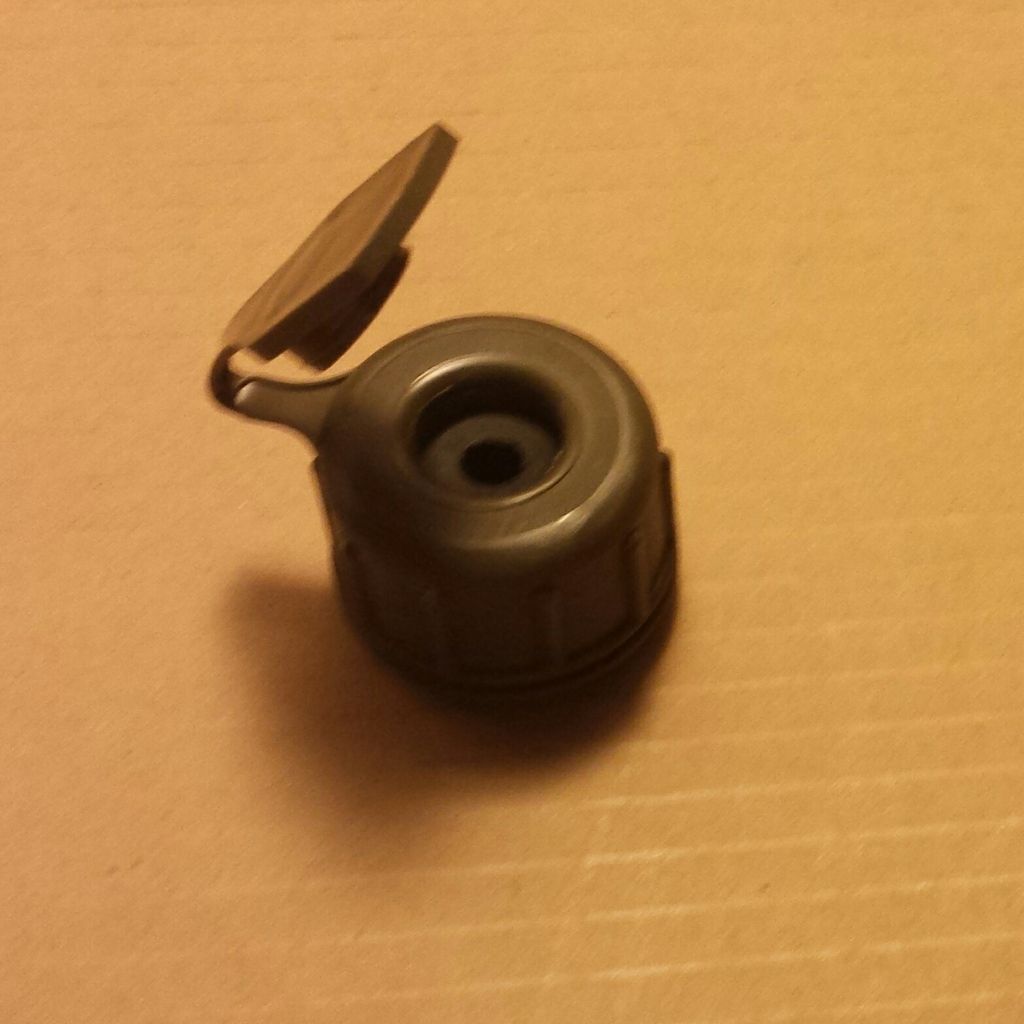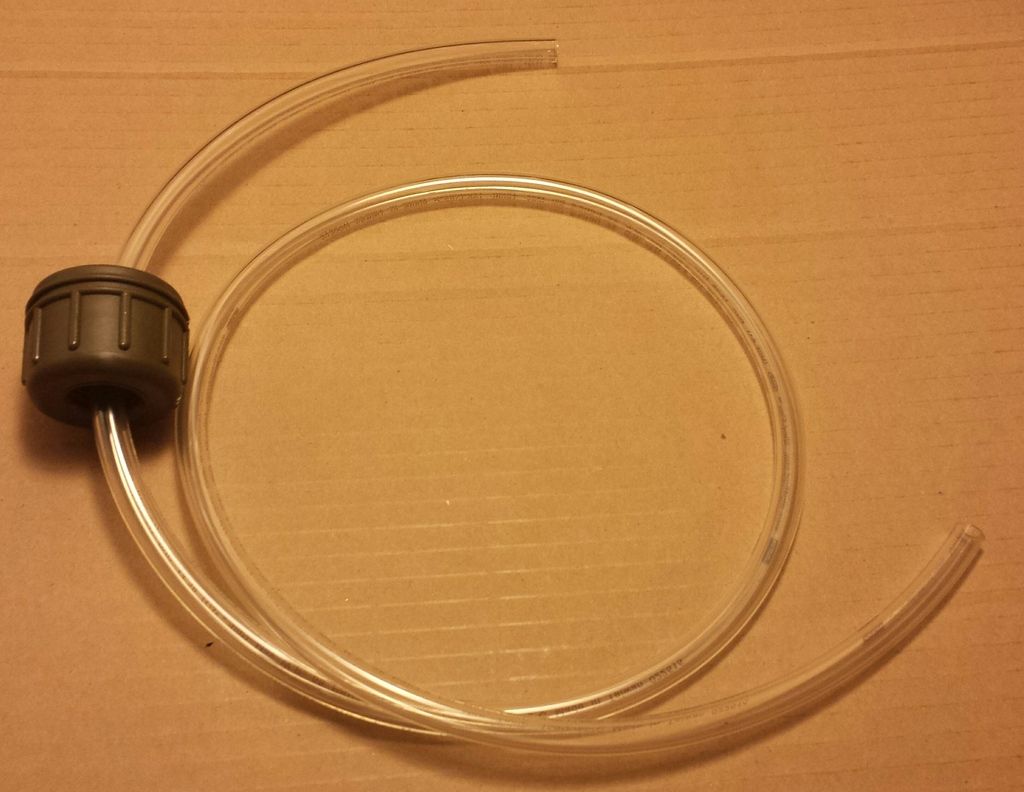 Tested with but does *not* include camelbak accessories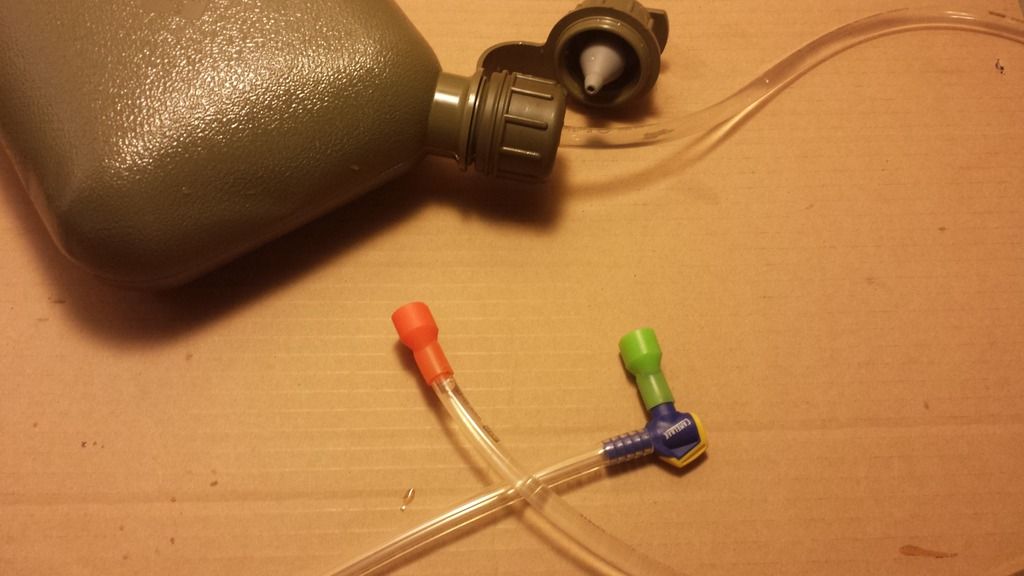 Full 2qt canteen being supported by only the drink tube