The parking lot at Luckies was filling up quickly with riders eager to kick off the 2015 CCCofVT season.
Sign up and membership renewals kept Ron and Wayne busy.
Riders meeting at 8:30 discussed the few trail obstacles to be on the lookout for today.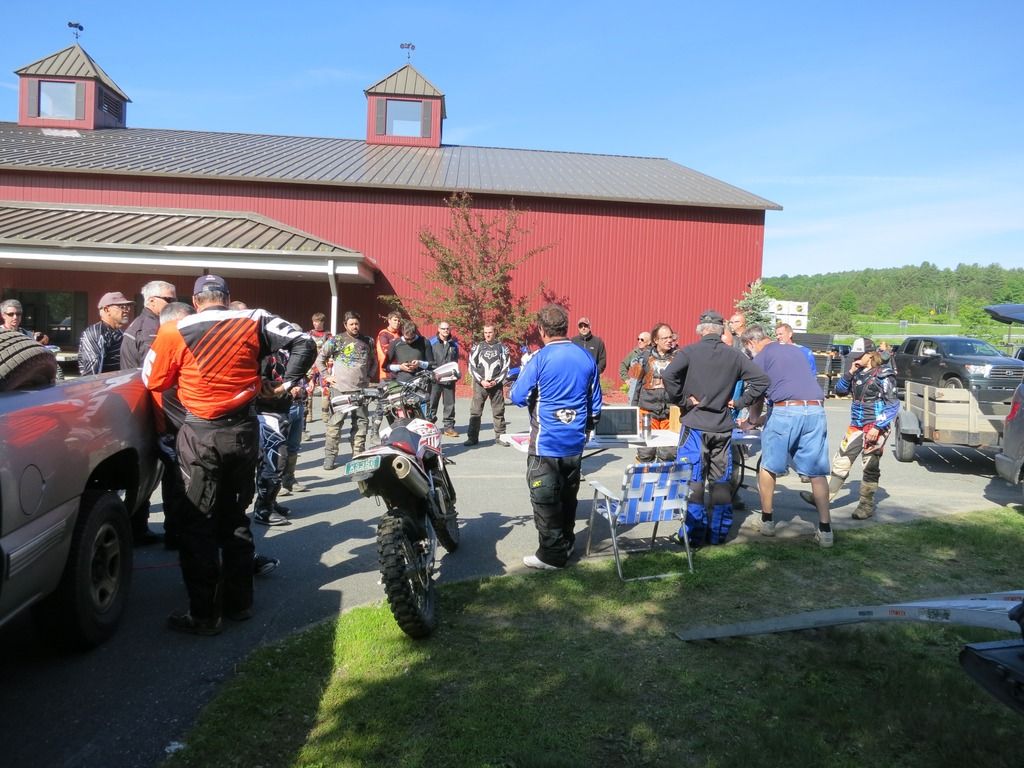 Jessica was riding her new Freeride.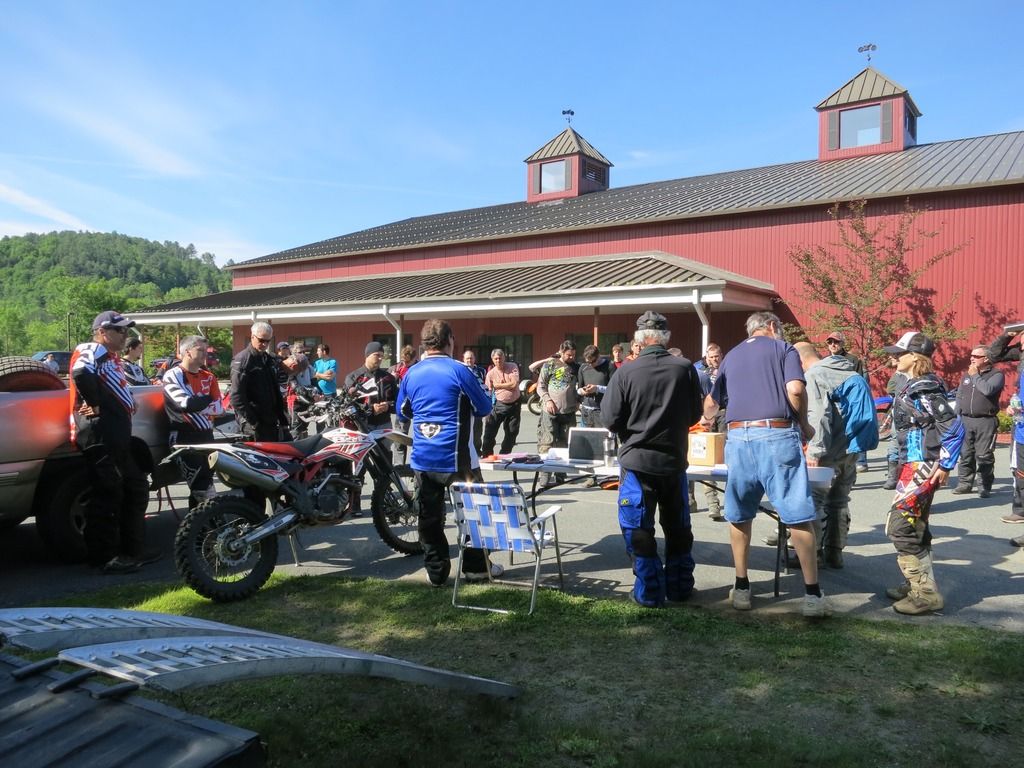 Huge thanks to Ron Arms for laying our todays ride.
Riders began heading out at 9:00.
A mix of bikes included the hardcore Adventure riders.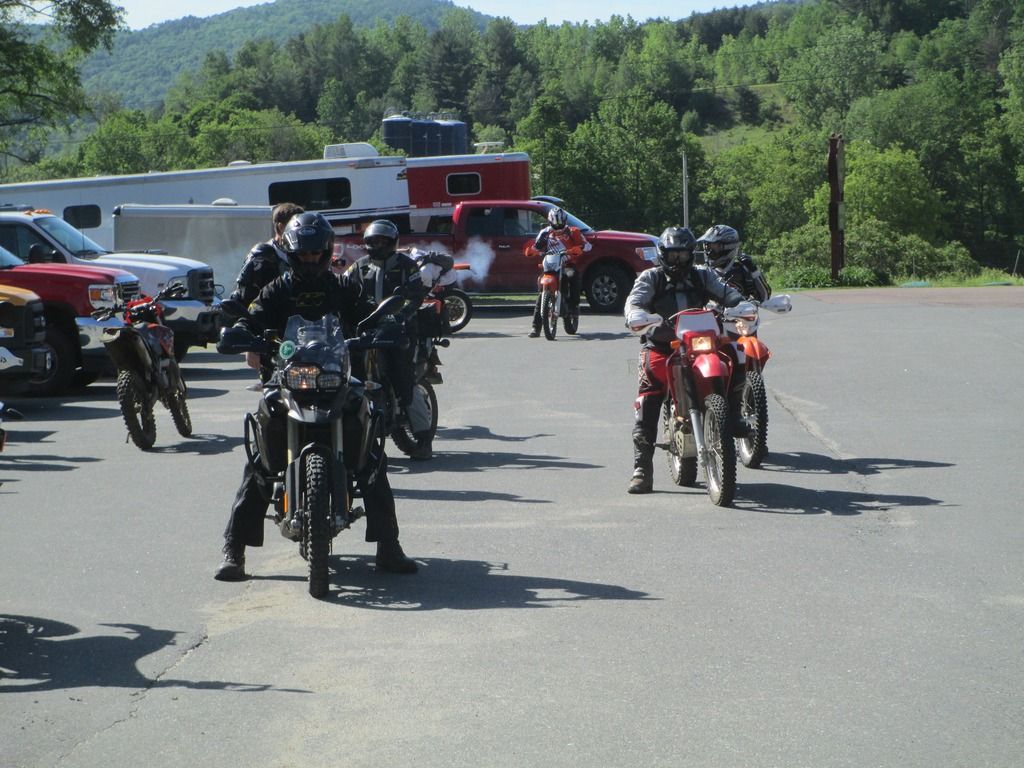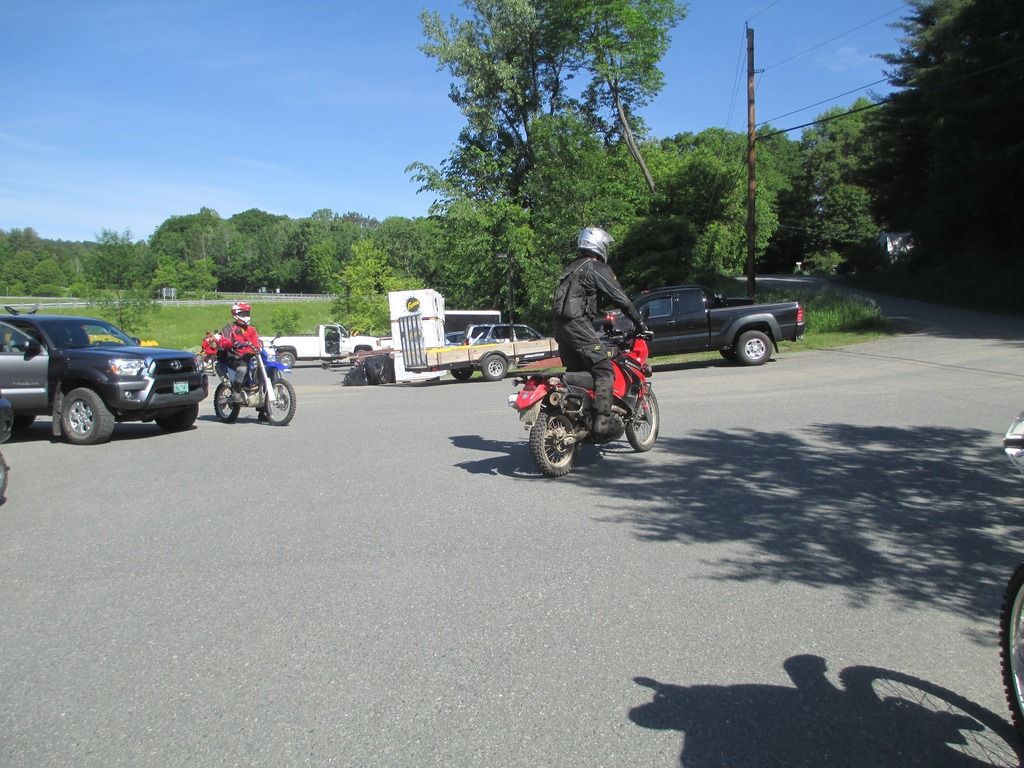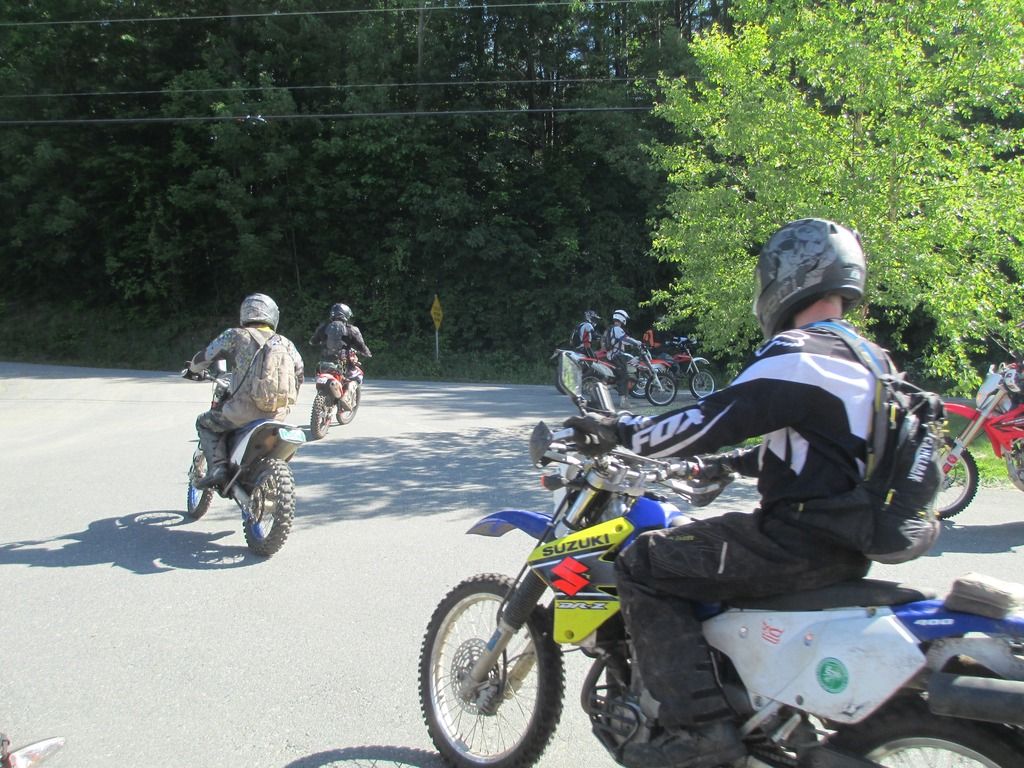 The woods were perfect with nice loamy traction.
Charles on his new AJP.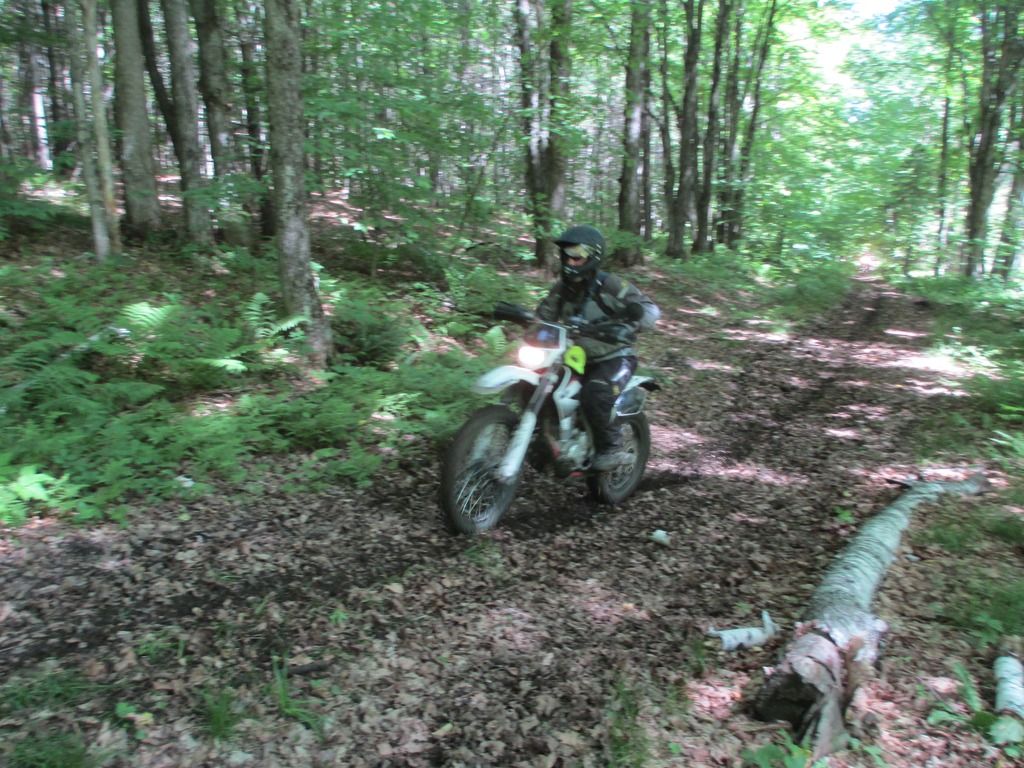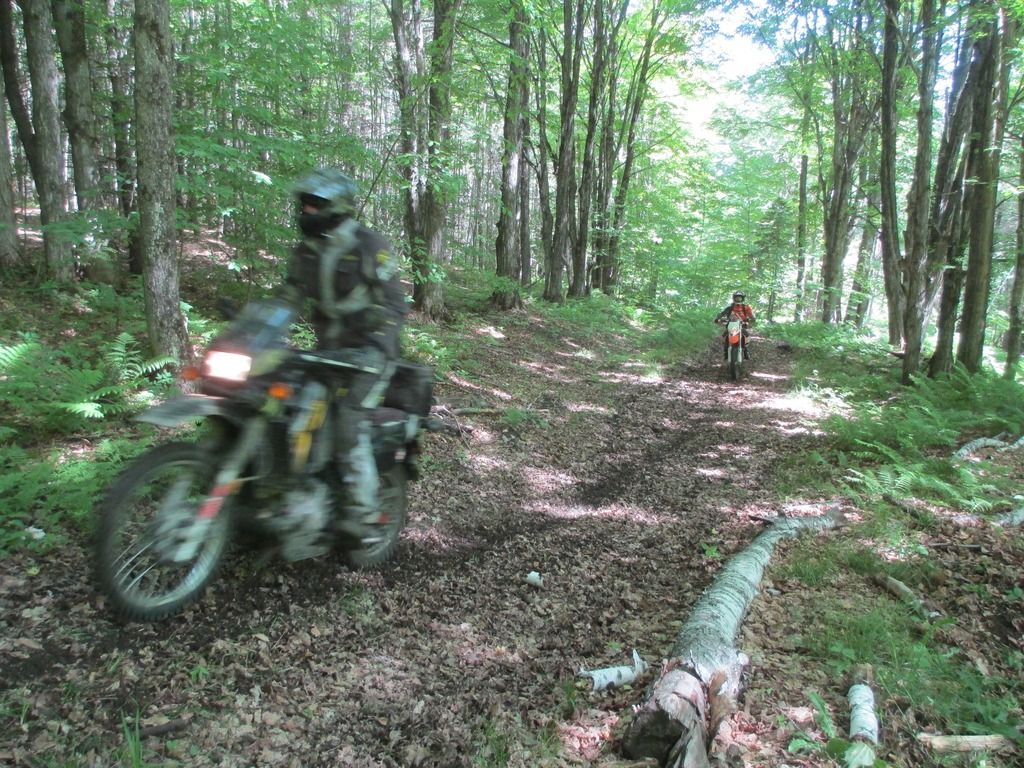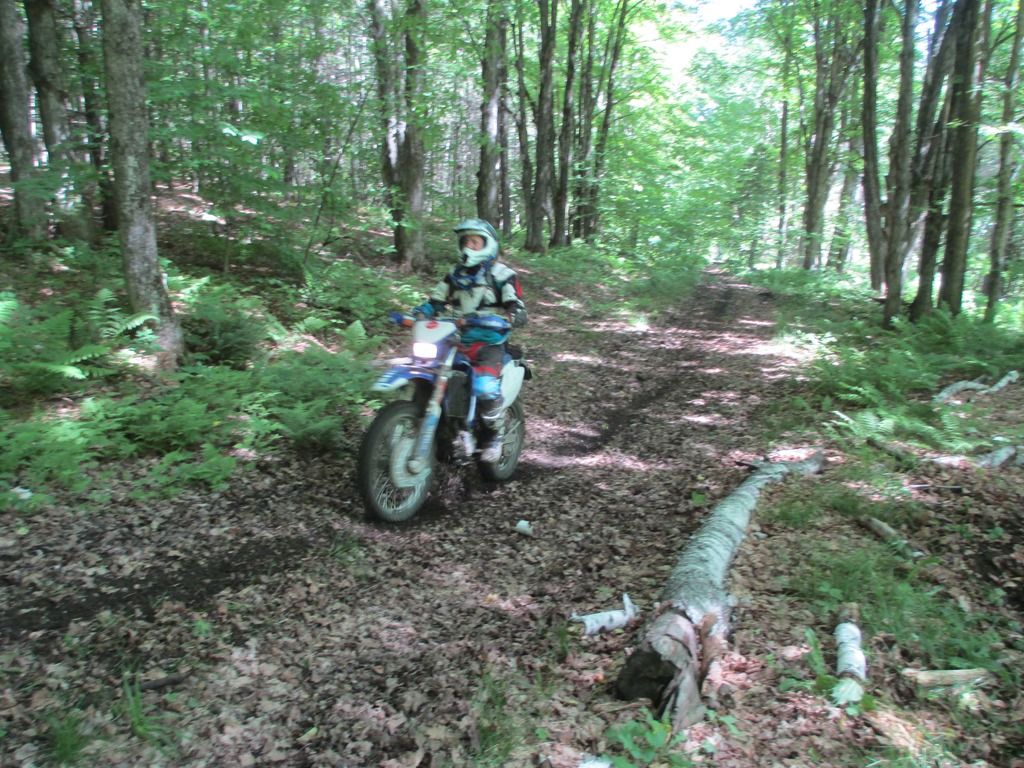 Back out onto graded dirt roads.
Jessica on her nimble Freeride.
The "mud hole" before Barnard. This section never dries out.
Ahh, the smell of Castor oil in the morning.
A break on the summit of Stoney Brook.
There was still snow on the summit of Killington on June 7th.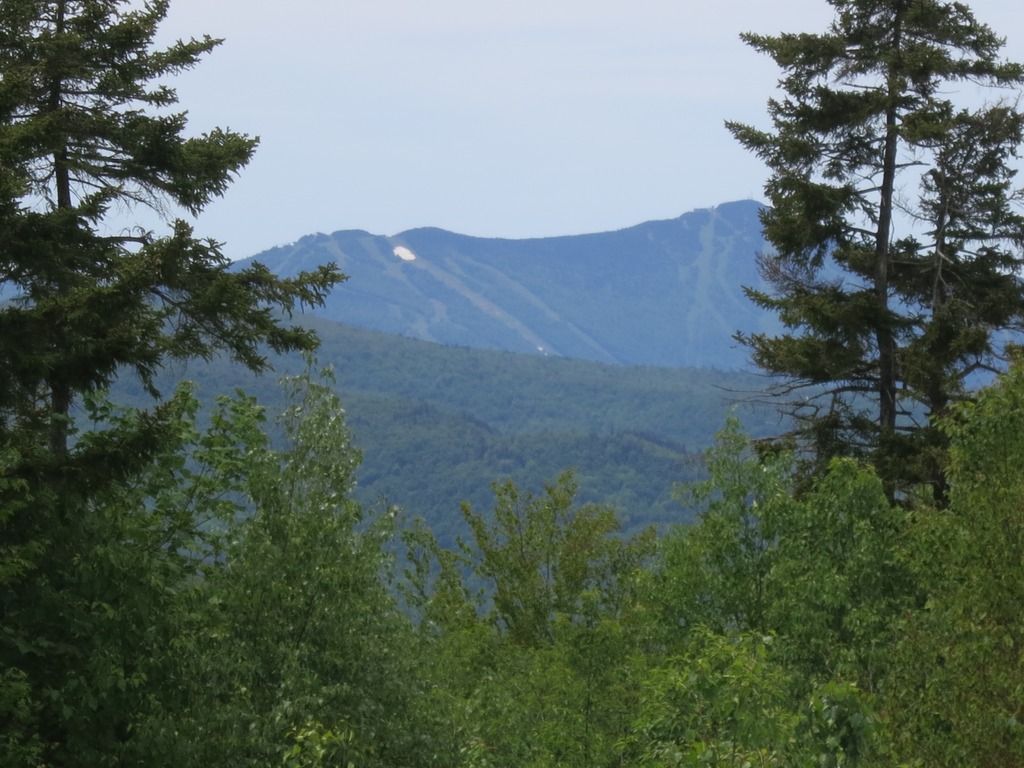 The lunch stop was in Pittsfield.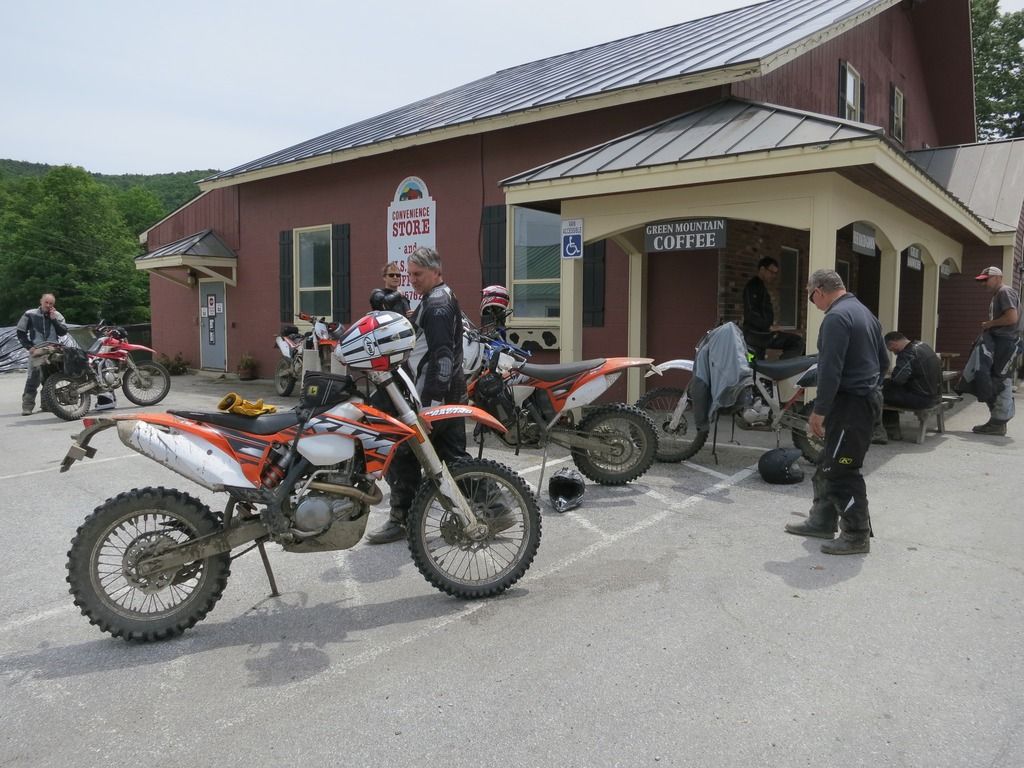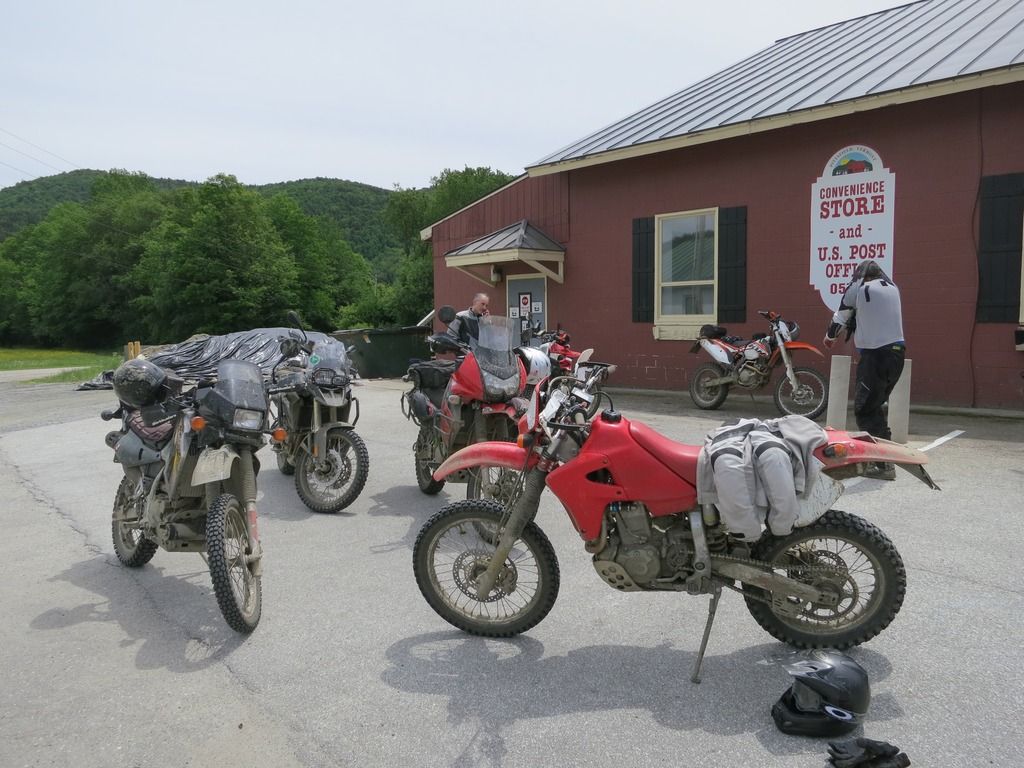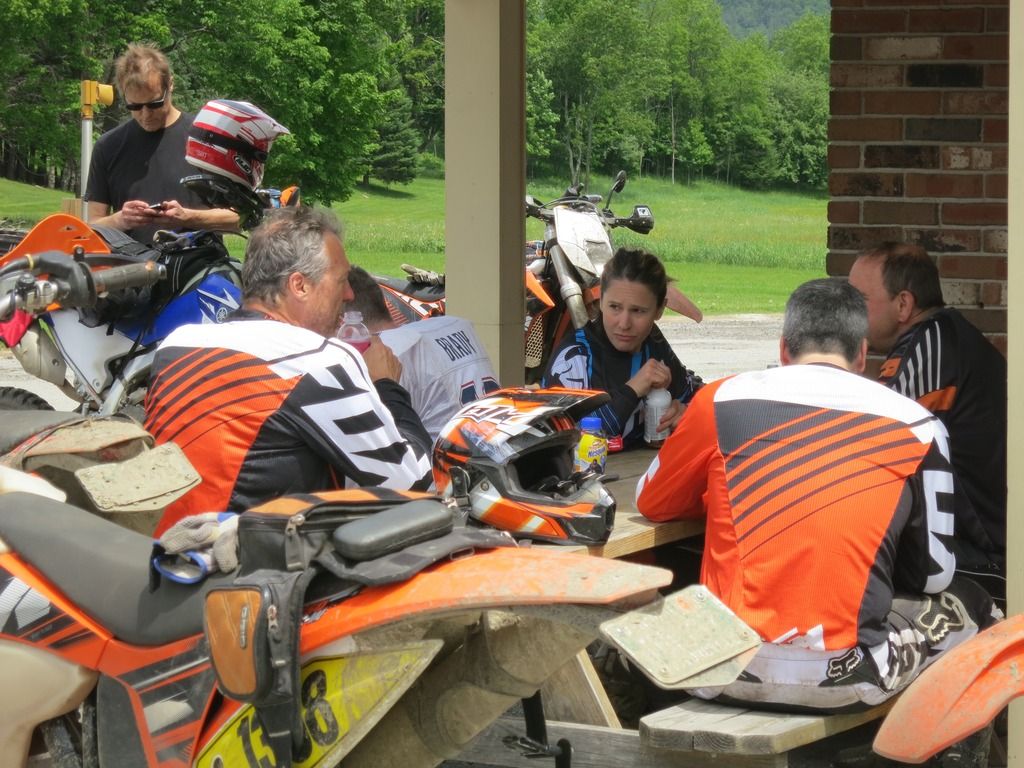 Charles likes his new AJP.
Jessica's Freeride.
Back in the woods.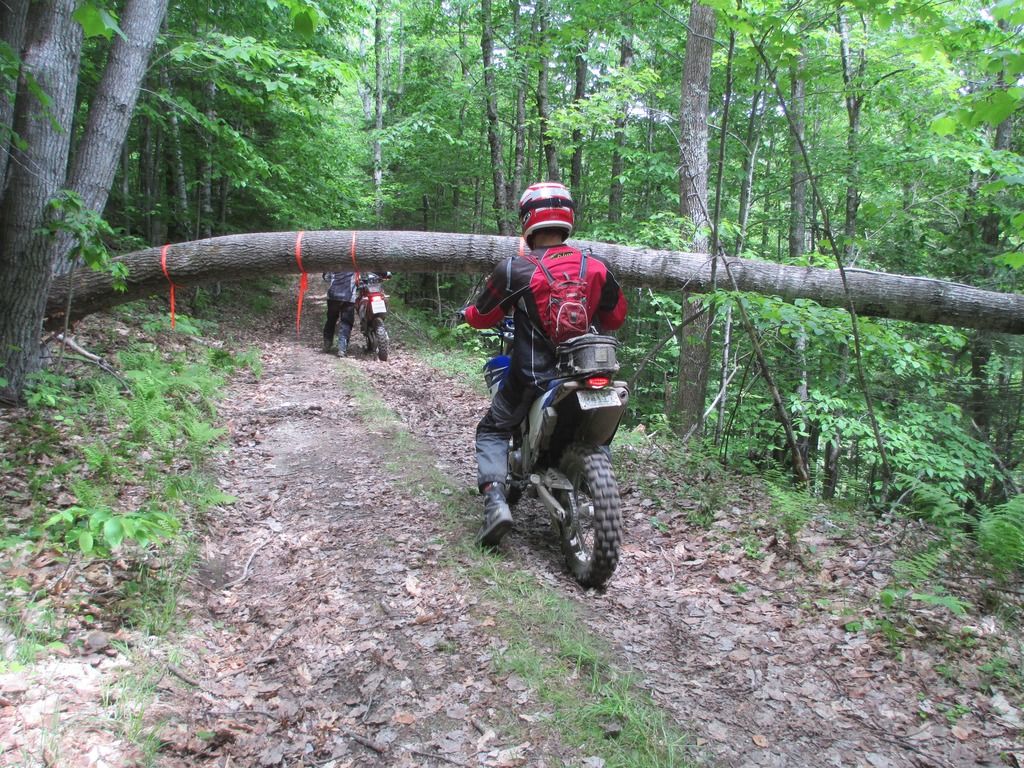 Next club ride is a 2-Day out of Johnson, VT on the 18th and 19th of July.