Thanks Webnel and Chris for leading my brother and I around Bastrop, it was good seeing you both. My bro came out of it with a bruised butt, sore wrists and bruised foot, the MX boots saved him from a serious ankle injury. There is quite and interesting mix of terrain, rocks, sand, pine needles, and mud, all of which my bro ate! It's definitely a great place to ride.
I really enjoyed Bastrop, good level of riding for me and the XR650R.
Was kind of freaky when we first pulled into the woods and happened on a pile of deer carcasses in various stages of decay and rot! *Ran over a few skulls myself! *
After three pile ups KosmicKLR figured best to call it a day. *Good thing it was here in the sand and not at BBRSP on the rocks. The XR650R proved a blast, the low down grunt of the motor is really addicting, and by the end of the day I was getting a little air off a few whoops. I think the Bastrop area has even more hidden gems yet to be discovered!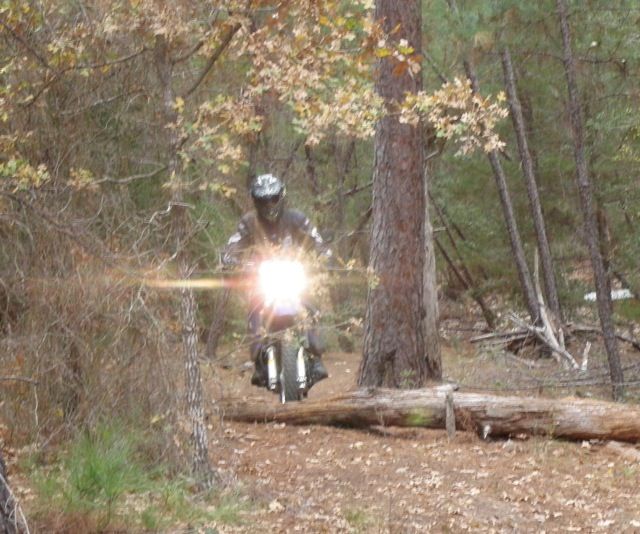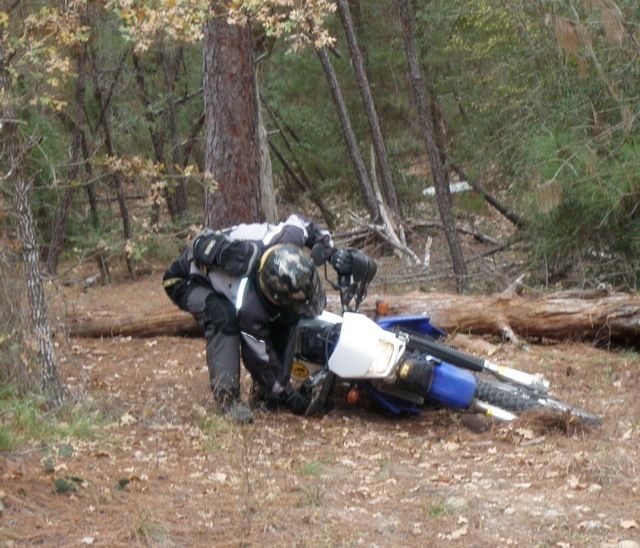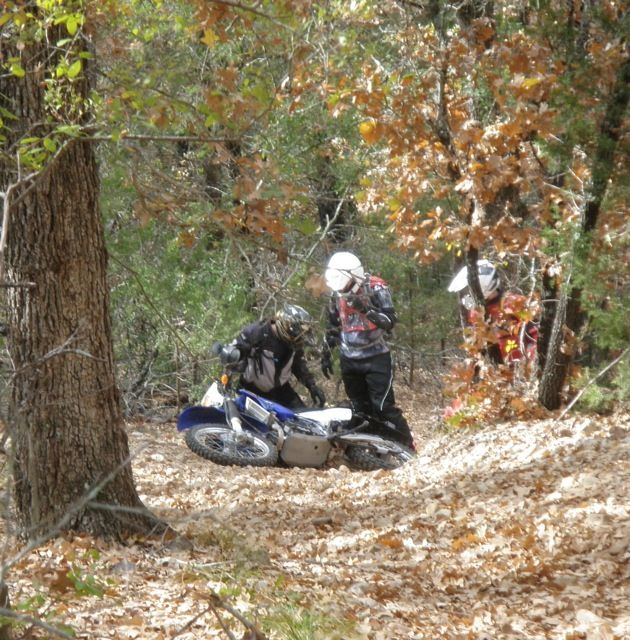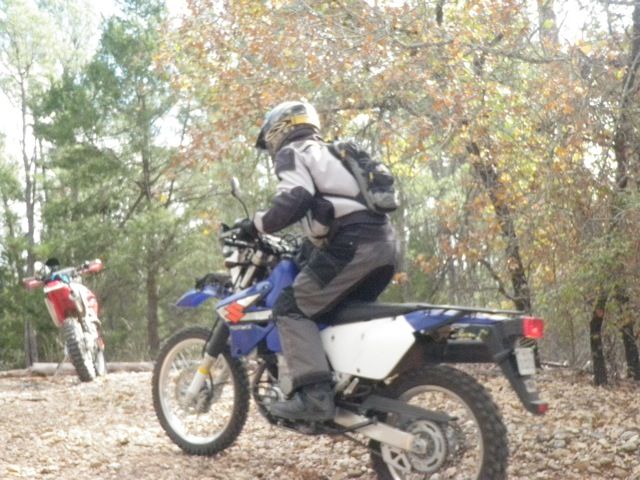 Mike's sweet ride, hard to keep the front wheel down.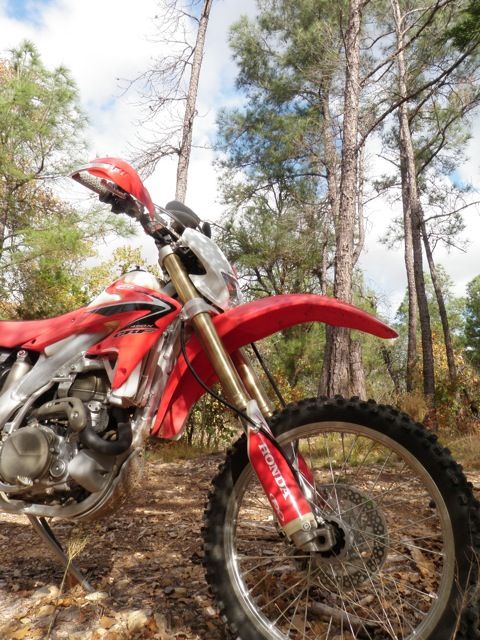 Like "On Any Sunday"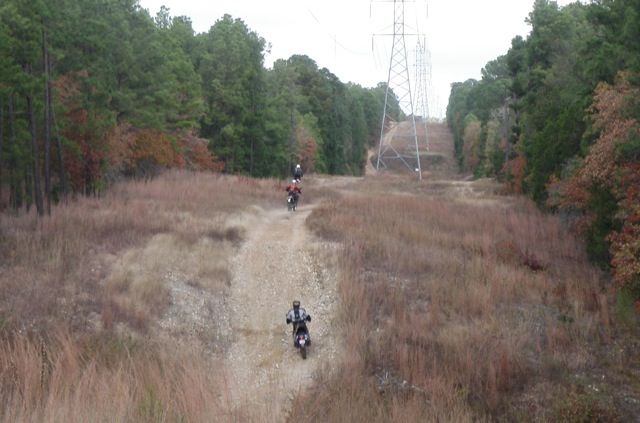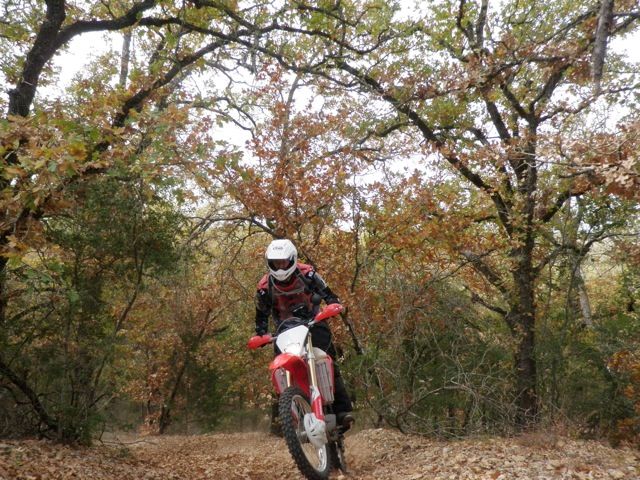 Chris playing in the sandbox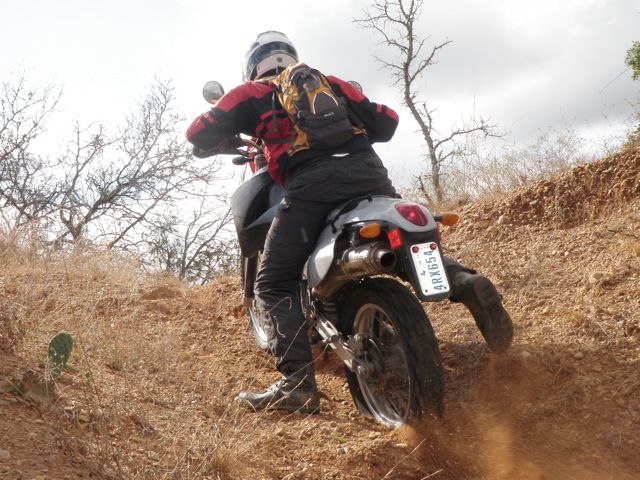 Barely a track in here!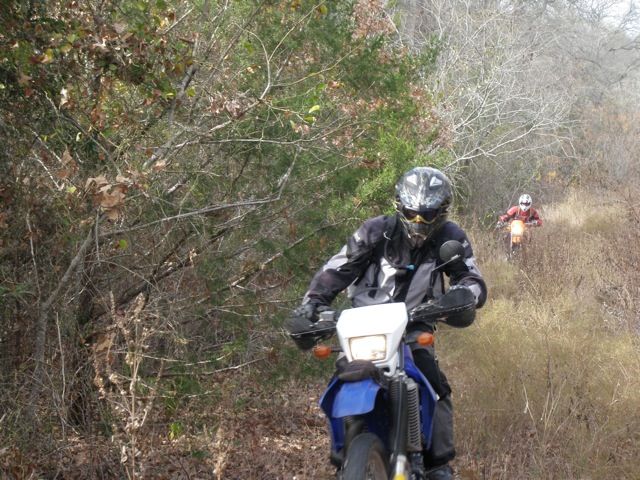 KosmicKLR got his mojo back! *