We have been using Oberon Clutch slaves for years on our KTM LC8 motorcycles. Many of our bikes have gone over 50,000 miles with out a single issue.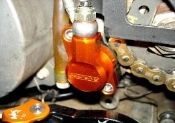 We helped develop a Billet Replacement Backer, so that you could replace the Plastic part with a High Quality Aluminum part.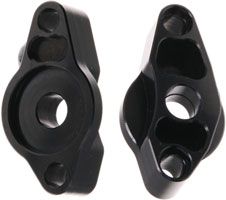 We keep the KTM units in stock in the USA for fast and easy replacement when you need it.
Over the last year we have been in contact with Oberon, expressing the need for KTM 690 Slave unit.
Oberon has now released a NEW clutch slave for the KTM 690 and smaller bikes. Special Promo Sale going on NOW at CJ Designs.
Order your Oberon parts here:
http://www.cjdesignsllc.com/about-us...n-performance/
Find all the Oberon parts here:
http://www.oberon-performance.com/index.html
If you need help getting a clutch slave or part for another bike. Please contact us and we can special order any of the Oberon Performance products.
thank you,
Craig