Got invited to take a nice Sunday cruise down the coast to a little fishing village called Engabao. Luckily for me my wife had to work so I would get to fully enjoy the riding that day! Along for the cruise were Steve(the local guru of these china bikes) his wife Jessica, and Jim and Sheri who are opening Salinas' first REAL coffee shop and waffle house!
Through Atahualpa-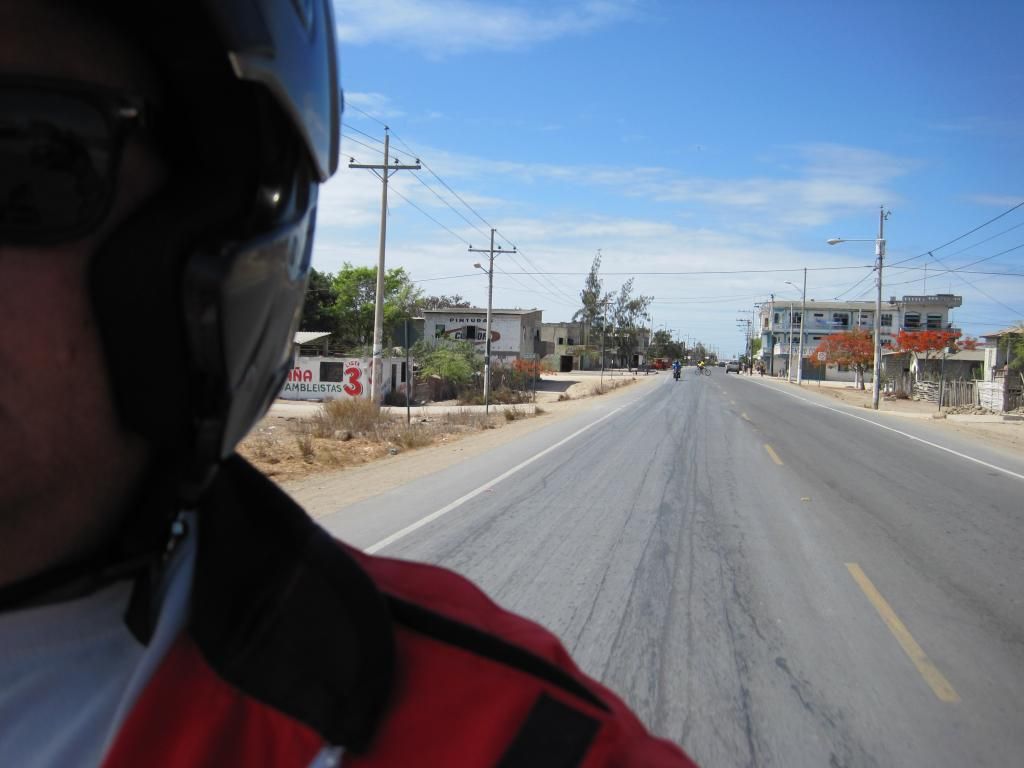 Back into the countryside, notice the road quality deteriorating.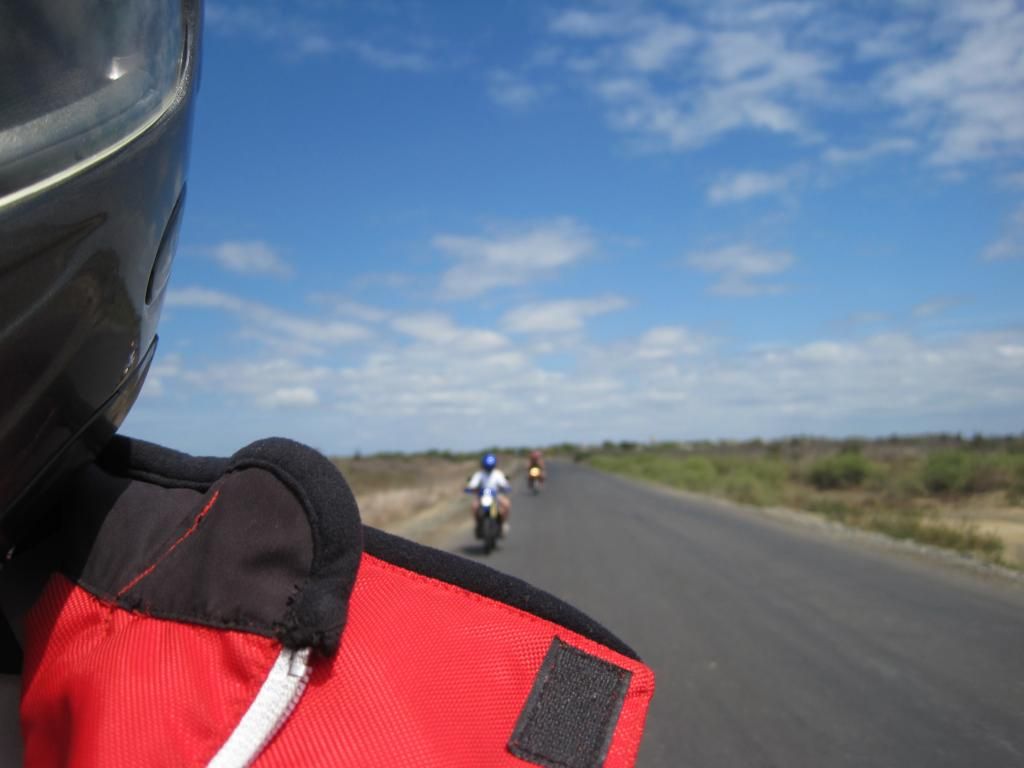 And finally into some fun dirt road riding that felt, looked and smelled exactly like northern baja which is one of the few things I miss(well missed 'cuz now i can pretend!)
Steve on his 'motard with the little wheels.