The New Quick and Easy Adjustable brackets for the KLR650 2008+ use the same system as the tried and proven original MadStad 10-seconds/No tools "V-Strom" system that cured the buffeting problem that so many had with the stock set-up on the Suzuki V-Strom 2004+ --- if you aren't familiar with the brackets - see the video below of it in action on a V-Strom ..
http://www.youtube.com/watch?v=0168zh-yWXM
I had the MadStad adjustable windscreen bracket system on my V-Strom ..... loved the range, ease and speed of adjustment which cured the buffeting problems I (and most riders) had with the stock set-up.
I modified a set to work on my DR650SE -- then after buying the KLR and seeing the RoboBrackets set-up that was available ... and with the Aluminum baseplate design it would be a great starting base.
I contacted Mark at MadStad - let him know what a great idea it would be to make a set of "V-Strom" type brackets to fit up to the same Alum. baseplate that the RoboBrackets mount up to. I think he was already thinking about it as a couple of weeks later he sent me a prototype set to try out.
See pictures below -- I tried a MadStad 18" CR Sport -- a custom MadStad 15" CR Sport -- and yes even a custom BMW R1200GS windscreen that I trimmed down to fit. Having BOTH the height and tilt adjustment which allows for fine tuning is what makes them work so well for the V-Strom's and what makes them work for the KLR.
I think that one could mount up just about anything to the brackets, and with the range of height and angle adjustment find a setting that would work for them.
Obviously the bigger the windscreen the more air that was blocked - it all boils down to what protection you want -- the smaller one actually worked better for me on the KLR
yada - yada - yada ... I have no affiliation with MadStad - just a HAPPY quick and easy adjustable bracket owner.
Check out MadStad's web page for them ...
http://www.madstad.com/s.nl/sc.7/category.492/.f
some pictures below ...
= = = = = MadStad 18" CR Sport Windscreen = = = =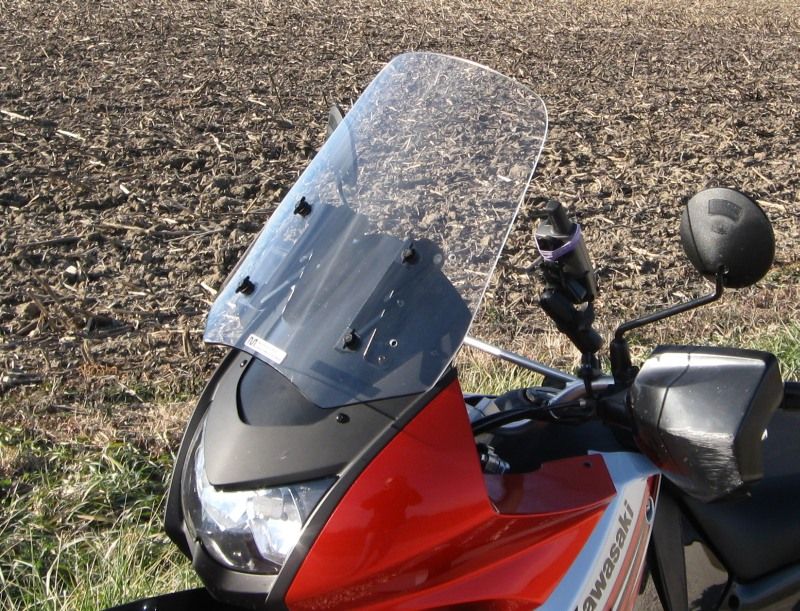 - - -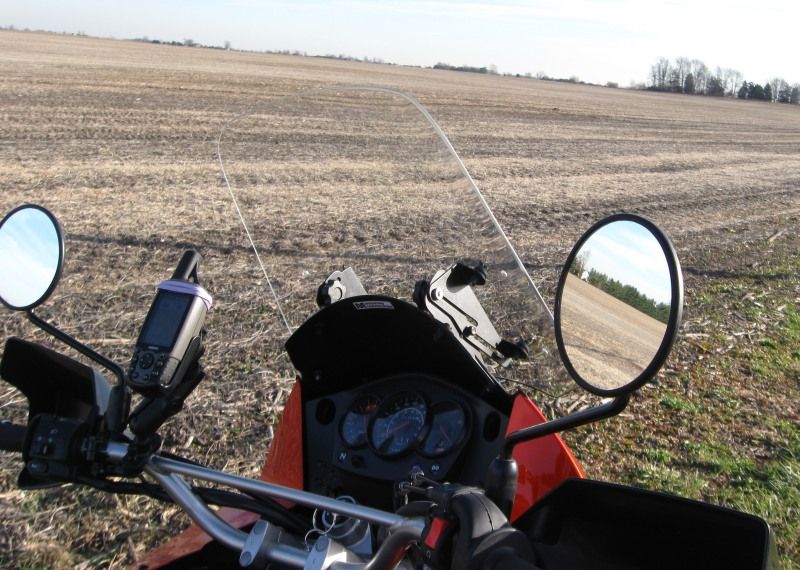 - - -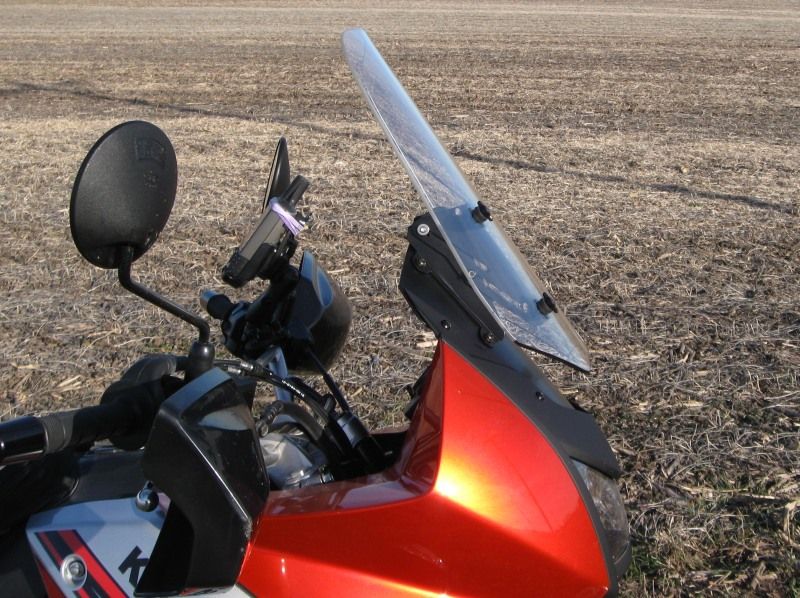 - - -
- - -
= = = = = = = = = = = = = = = = = = = = = = = = = = = = = = = = = = = = = = = =
= = = = = MadStad custom 15" CR Sport Windscreen = = = =
- - -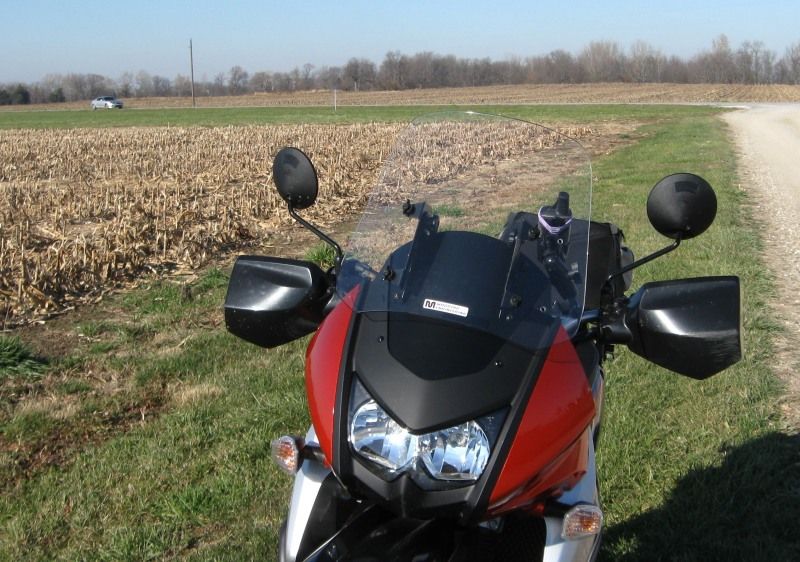 - - -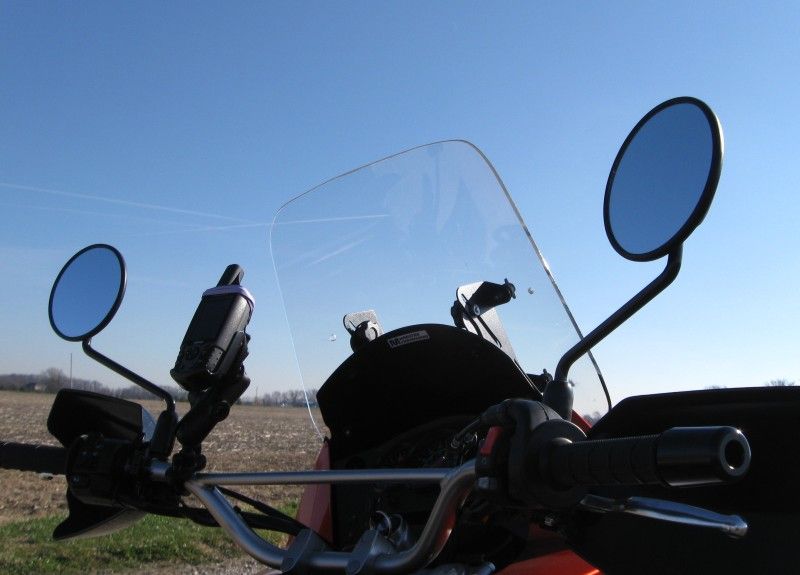 - - -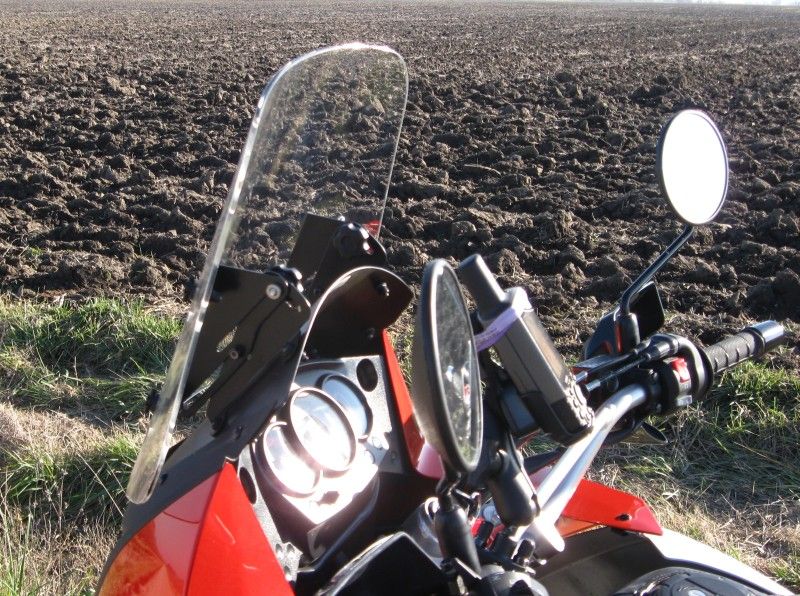 - - -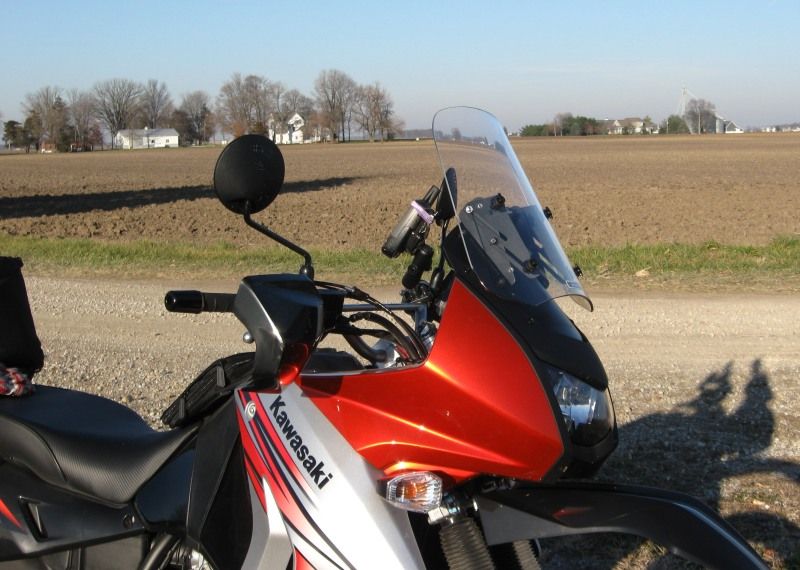 = = = = = = = = = = = = = = = = = = = = = = = = = = = ==
= = = = = Custom trimmed R1200GS Windscreen = = = =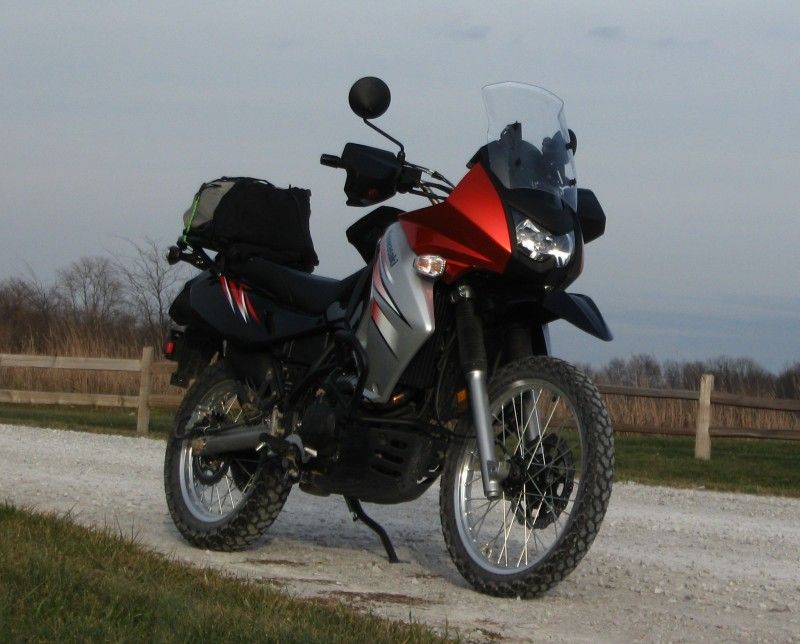 - - -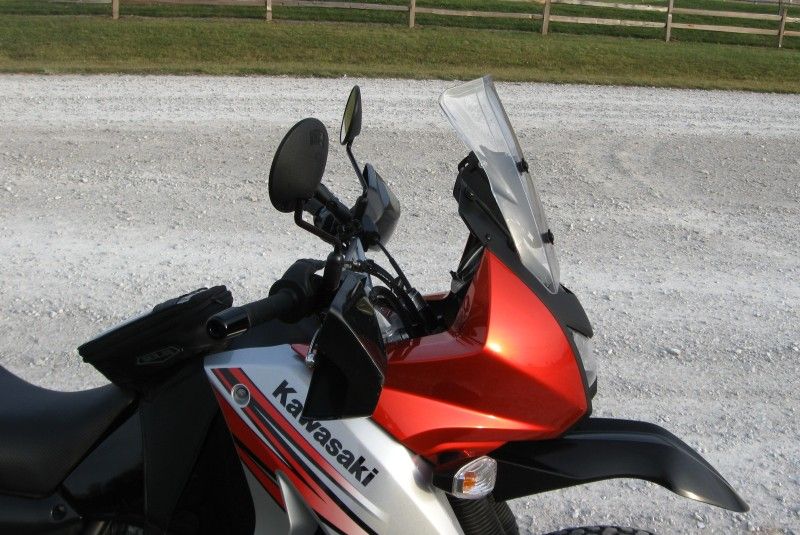 - - -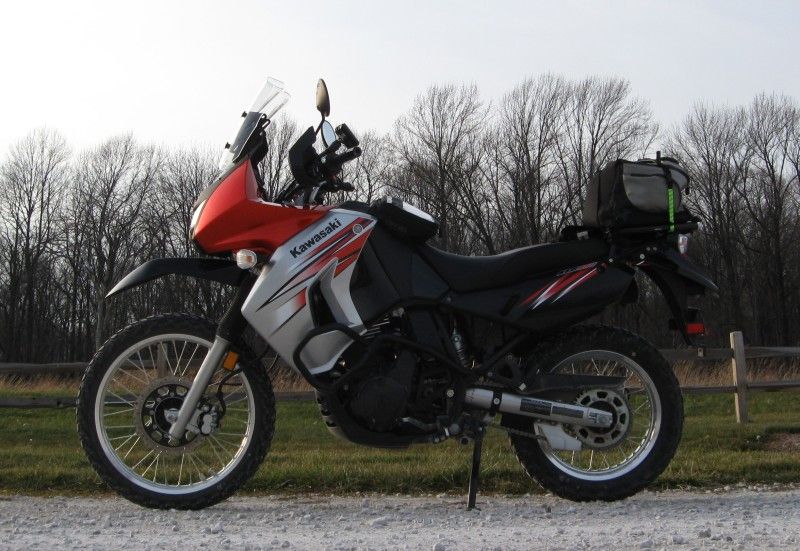 - - -
- - -