I was not looking to buy another airhead but when a 3 owner,66000km one with panniers, tool kit, towel, receipts from day one comes along its hard to say no.....
Was sold in Aus originally then smuggled out to New Zealand in the late 80's.
Receipts show it was about $3600 Au in 1976....probably could have bought a Holden Kingswood for that.
I was on my way to Cali Superbike School on my R90 track bike, but that had a blow out on the first session and I stupidly had no tubes as did the tyre bay at the track.....bummmer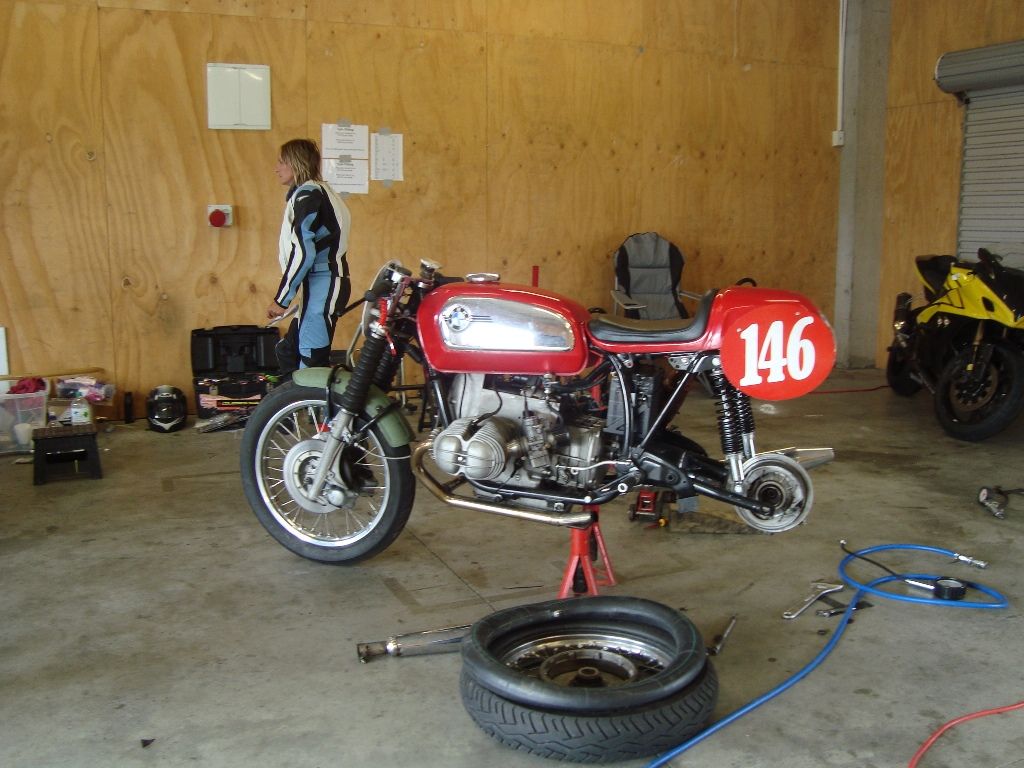 So I ran the R90..... I had not even sat on it at this stage.....
The Dunlop K70's of unknown age did not inspire much confidence but hey.....
Track started off damp but dried out, the R90 handled it in its stride, front brake needed some planning and the clutch complained a bit.....but went hard. Got a lot of attention in the pits from the modern bike pilots.
Been using it for work run this week, pretty good all rounder me thinks.
Rego here is over $500 NZ a year.....but in 2 years when R90 turns 40 its $117....
Photographer was taking pics. Couple of it on the track.
http://clmintiepix.photoshelter.com/...nlM6y6lnuk/4/1