Hey guys, Jeremy from AltRider here to introduce our innovative designs for the 2013 R 1200 GS WC. We poured extra time completely re-designing all the parts to make sense with the bike. We just received the prototypes last week and will give you updates on when the final products will be available.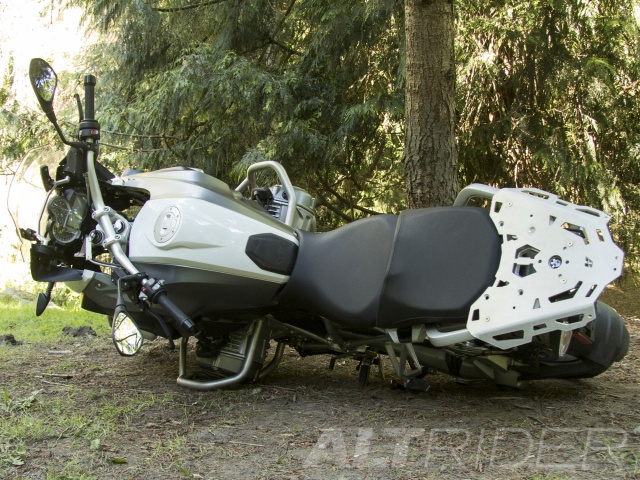 Our
crash bars
are made from a robust 1.25" (31.75 mm) stainless steel bar, available in silver, black and other special edition colors. We increased the bar diameter to reduce flex, allowing the bars to be more tightly conformed to the bike. The wide cylinders of the boxer motor are still fully protected from impact. The bottom of the crash bars mount with rugged 3/16" (4.76 mm) stainless steel flanges to provide a solid foundation.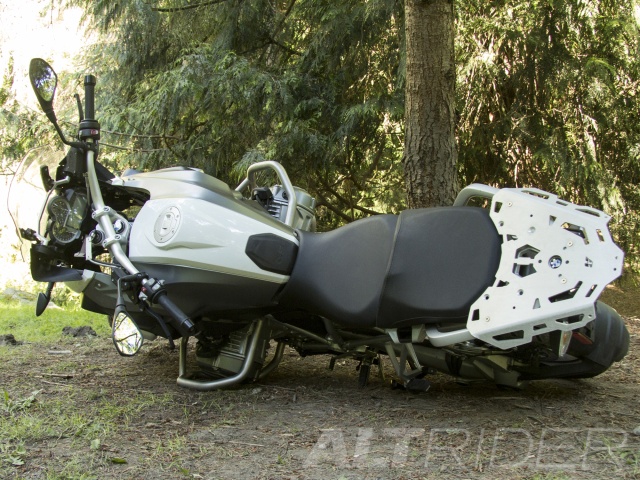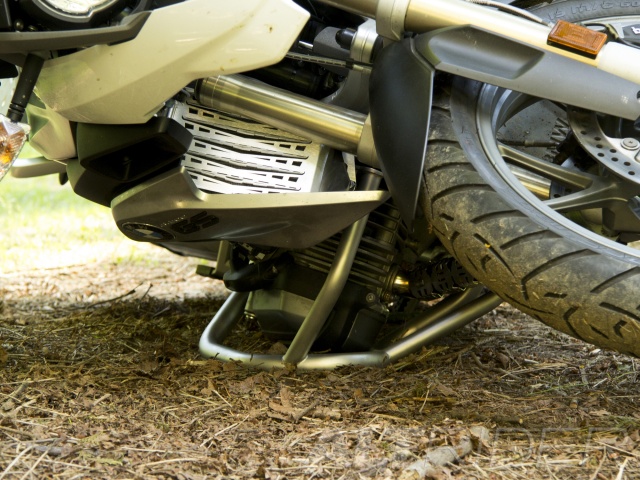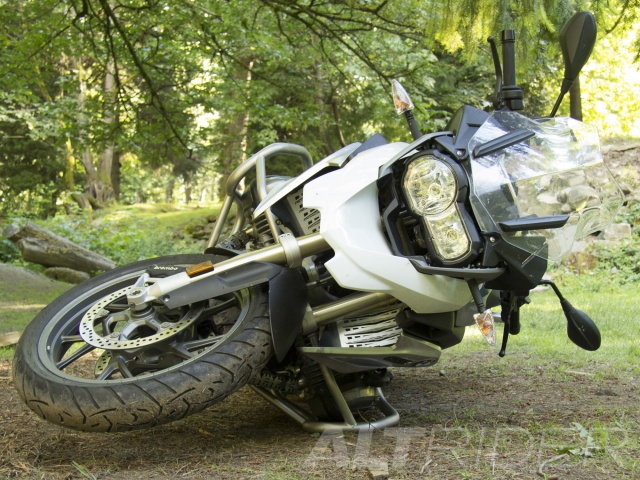 We also completely re-designed the
skid plate
for the new R 1200 GS. Because of the way the plate is mounted, the AltRider original corrugated design from our other skid plates wasn't necessary. Without the corrugated design the skid plate maintains ground clearance, but remains just as strong as any other plates we make. It's made from 3/16" (4.76 mm) anodized aluminum, and the bottom is completely smooth with nothing to catch or hang on. On top of the plate, there are no complicated brackets or pipe clamps. We developed custom bolts that replace the center stand pins, so mounting the plate is simple. It also connects with the lower flanges on the crash bars to make a complete protection system. Impacts to the skid plate aren't transferred to the motor due to this revolutionary mounting system. The oil filter and drain plug are completely accessible so you don't have to worry about removing the plate for oil changes.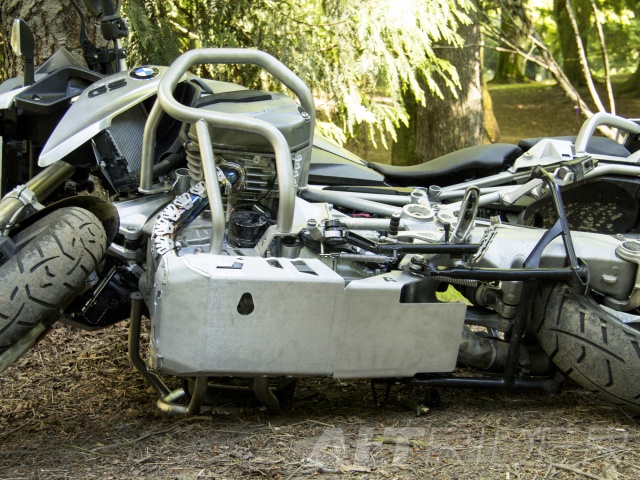 We've also got a
luggage rack
,
radiator guard
and
side stand foot
almost ready for production.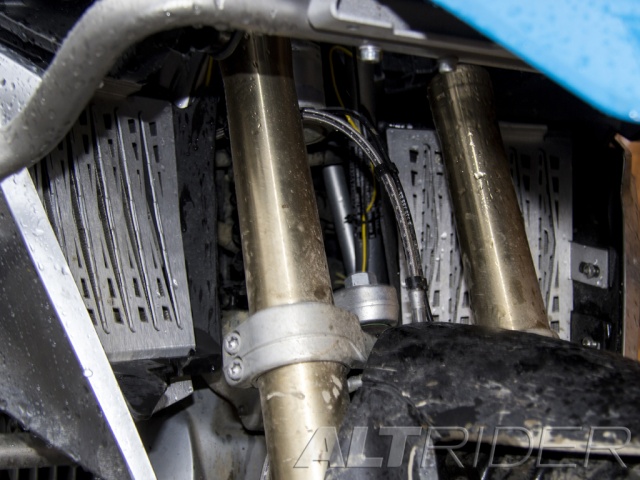 Protect your radiator from pesky branches with the AltRider
Radiator Guard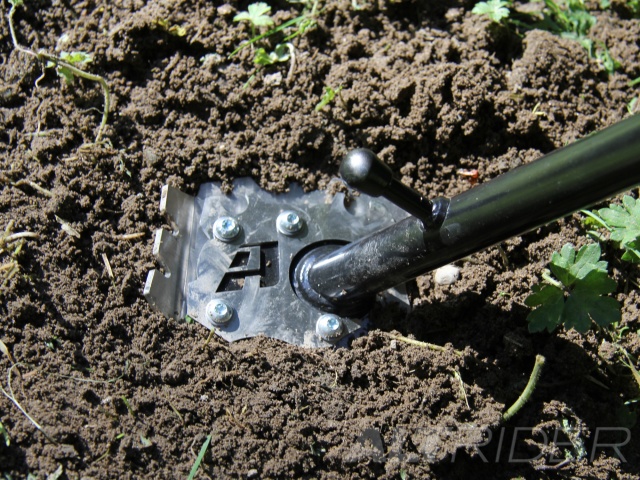 Park anywhere with the AltRider
Side Stand Foot Enlarger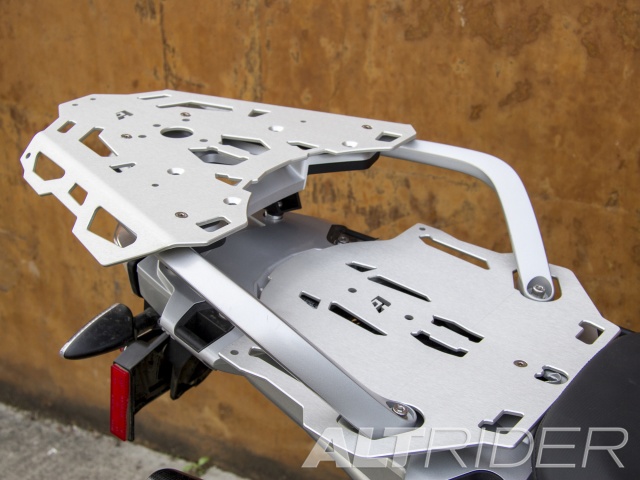 Increase carrying capacity with the AltRider
Luggage Rack System
Later this year, we'll have upper crash bars and a few other smaller products as well.
I'd be happy to answer any of your questions you may have -- what do you think about the parts?