LostRider and I had a blast at GhostRider's campout on his spread! Thanks a ton for the hospitality, food, drink, fun and most of all for burning a barco-lounger!
Me and LostRider started out from Austin and hit the backroads to Gatesville. A bit chilly in the AM but warmed up to a perfect Texas spring day, in the 80s, no humidy and wildflowers in bloom. The ride up is about 90 percent dirt, but all on great little back roads. On the return trip we took a loop working our way back towards Georgetown, but the route up was nicer. We did about 350 miles round trip.
Adding to the festivities was getting a round shot towards us from an irate local! I took a turn up a gravel driveway, mistaking it for Ghost's drive, and we came up on a house. So, did a quick turn out and .....pow! Heard a round go off! LostRider saw the manic dude, yelling at us to get off his property. Well I guess a closed gate and/or no tresspassing sign or two might of helped! More excitement than we bargained for!
Awesome Texas wildflowers on the way to Ghost's Campout!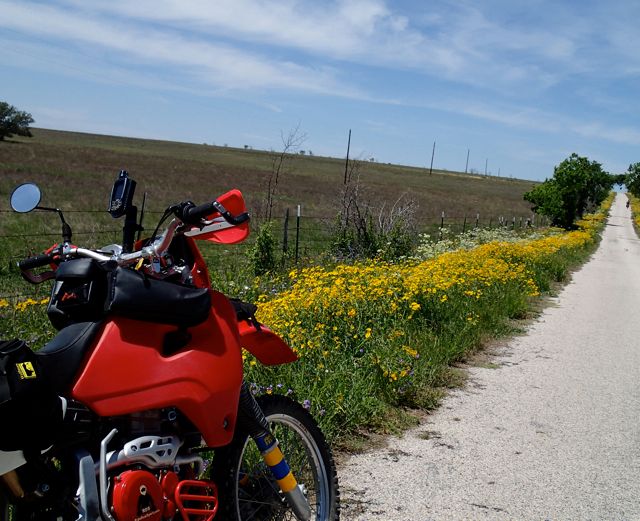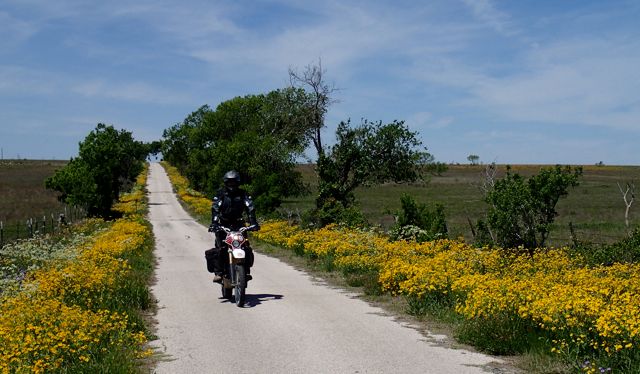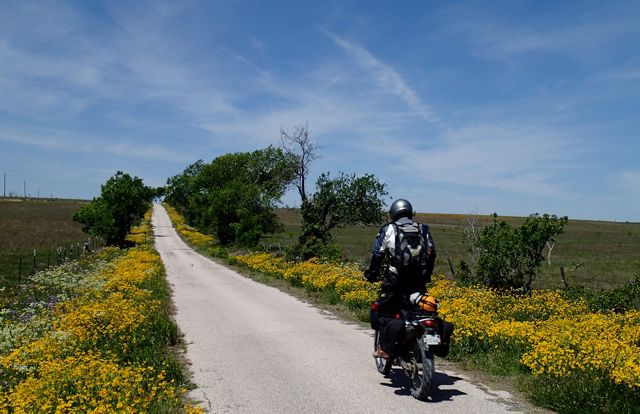 UlyBrad, master of the cowboy wok....now we have to figure out how to mount to his KTM for our Gunslinger's Divide Ride!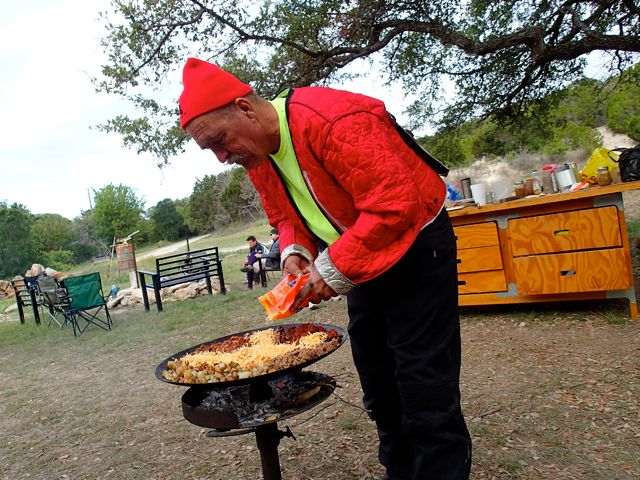 No lunch needed on the ride home.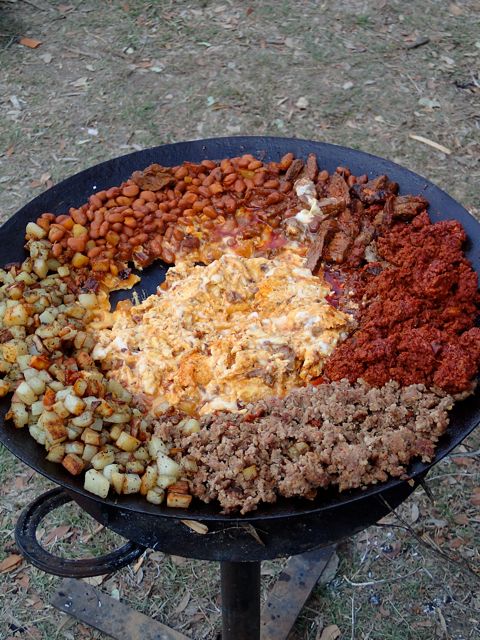 No fire like a campfire at Ghosts! With sacrificial barco-lounger, no Goodwill or Salvation Army is safe with Ghost on the way over for fuel!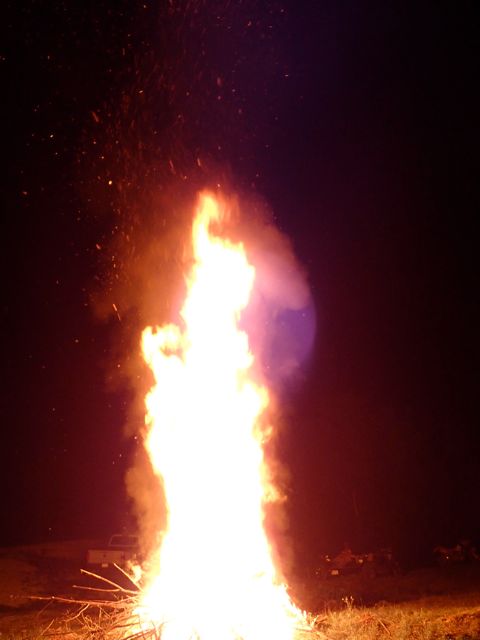 Agonizing death on a burning pire awaits!
Chillin at Ghost's!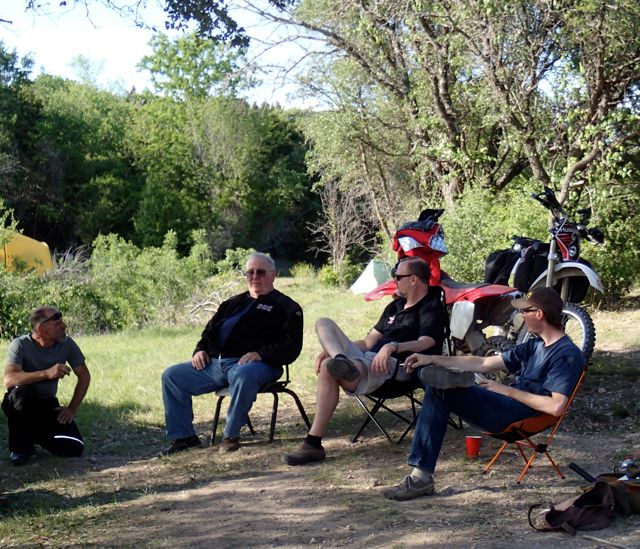 A bunch of nice rides, including Cleatus and his Guzzi rig! He needs some air shocks on that side car to clear the rocks, or maybe he just plows them away.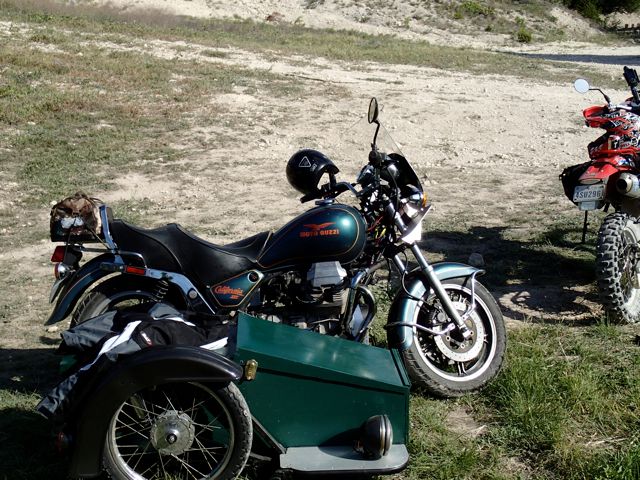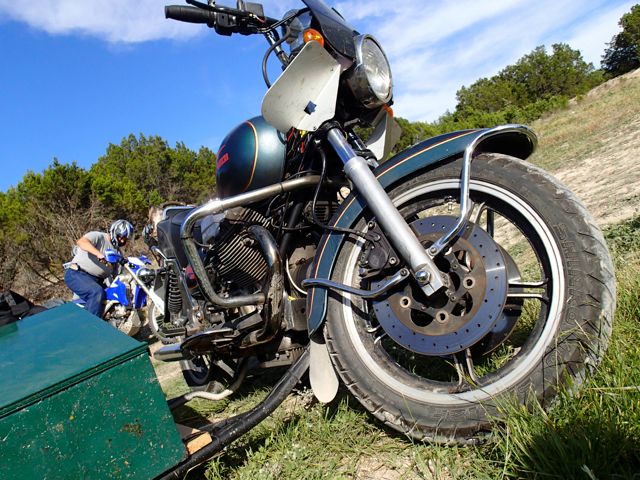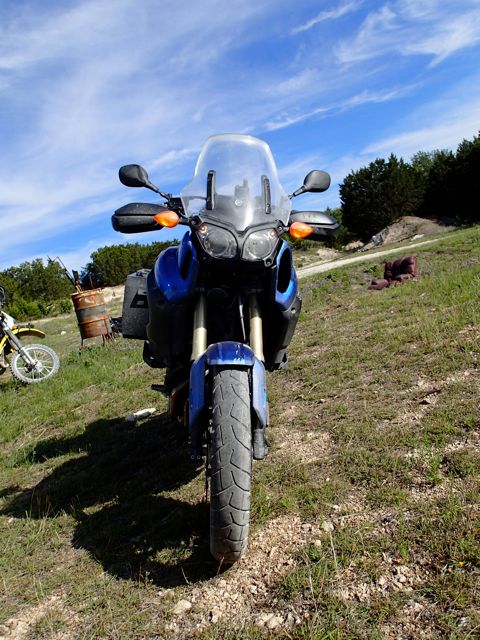 UlyBrad's sweet BMW with the Woody's Wheels.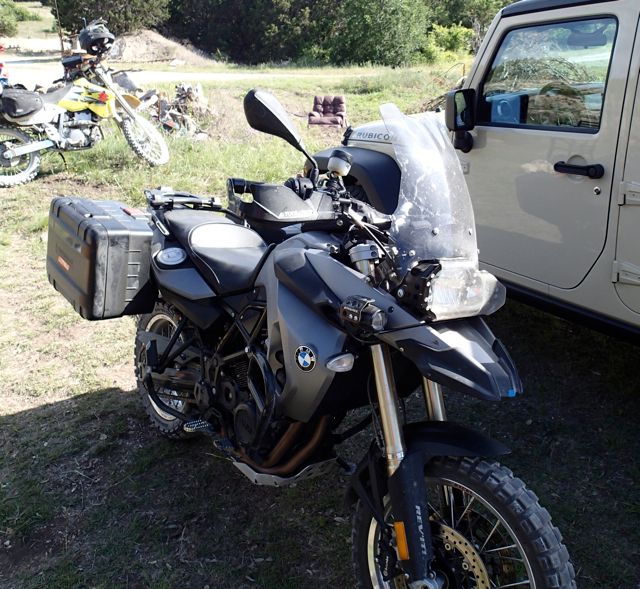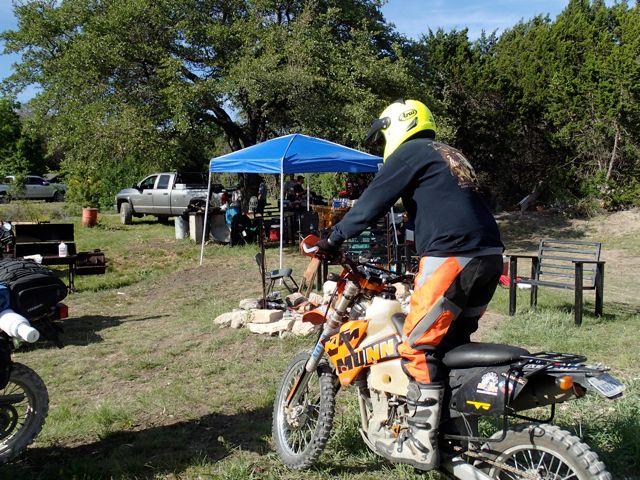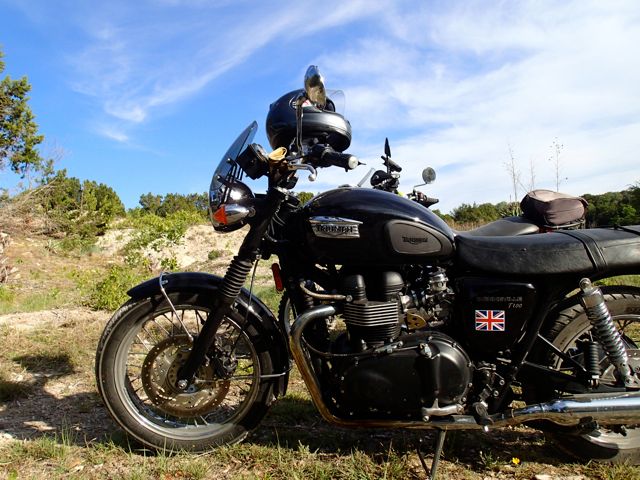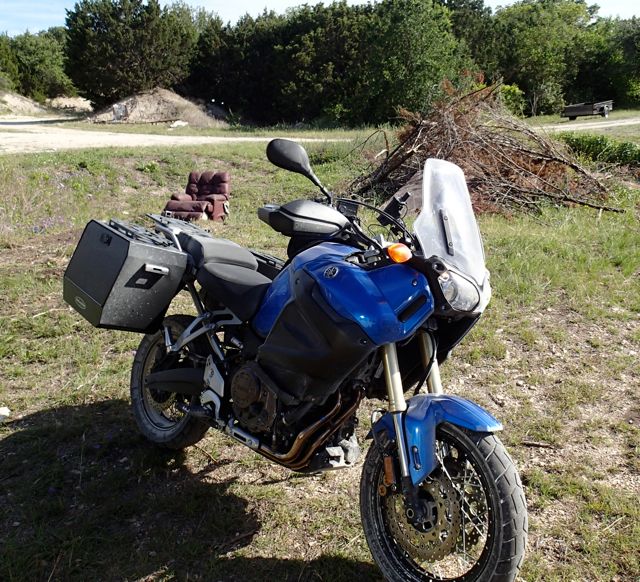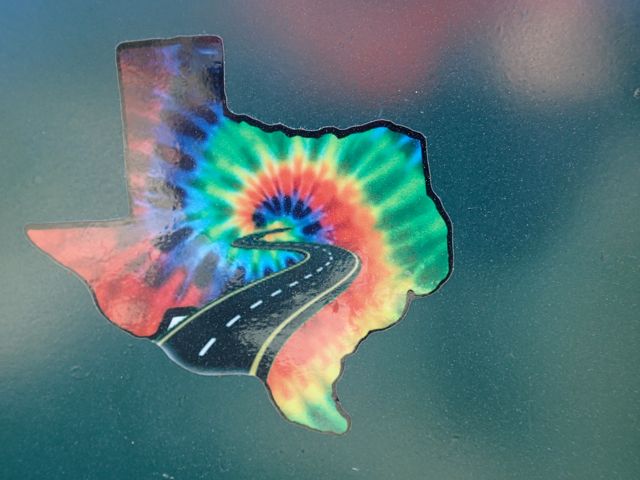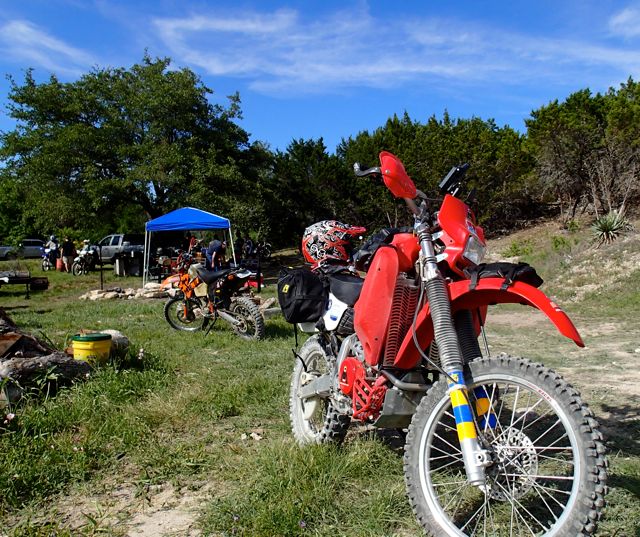 Till next time!
http://ridedualsport.com/forum/index.php