Decided to gear up and hit the trails Tuesday afternoon after we were let out of work early. A short commute meant I was at the trail head by 3:30 or so. Roads were wet on the way out- no ice.
I stopped at a Race Trac for some hot chocolate before venturing off road.
Fork boots were covered in snow/ice:
After warming up a bit I set off on some trails I'm familiar with. The scenery was gorgeous.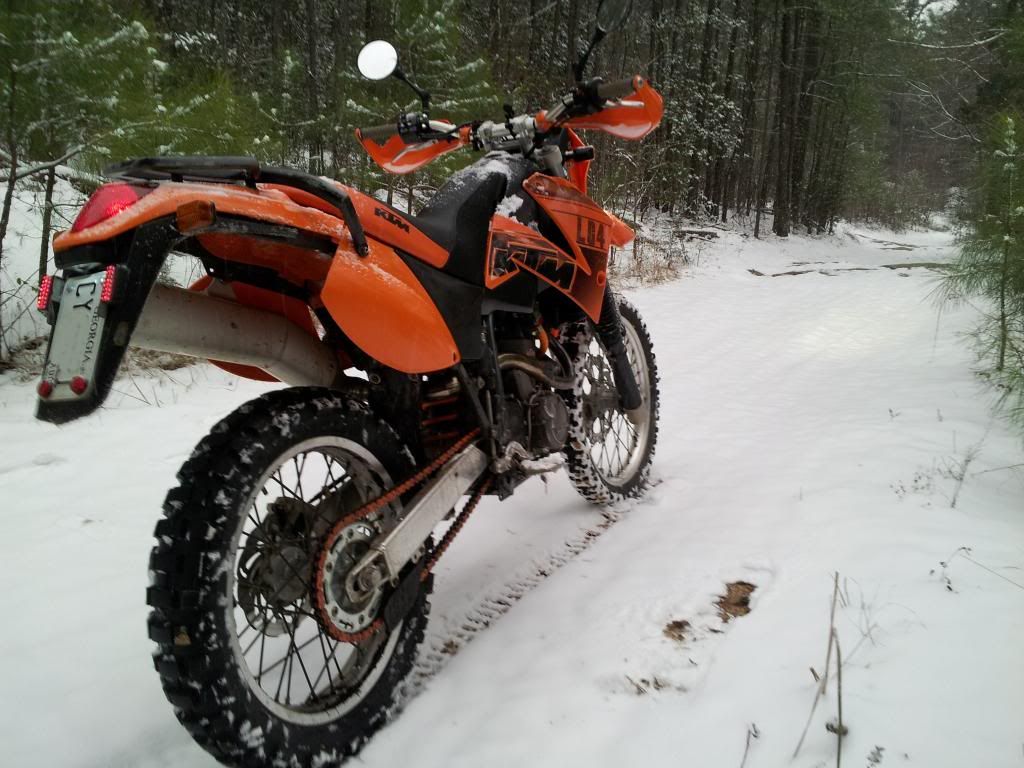 After a few stills I ventured further into the trail system. I didn't have studs and was surprised how well the bike handled. The tricky part was not having good depth perception due to the snow blanketing everything. Exposed rocks were wet and provided good traction.
The lack of ice studs would eventually catch up. With no throttle the back end washed away several times. After the third spill (and a broken right mirror) I decided to ease back to the tarmac and make my way home. Almost lost it again on the snow/dirt but made it out OK.
My ride home was thankfully uneventful - everyone was driving very slowly and the roads were still wet for the most part.
The helmet cam mount seemed to be a little loose - it rattled a lot on playback, hence the music backing track.