Events of Previous Months following the conclusion of this thread:
http://advrider.com/forums/showthread.php?t=886775
Very Little Riding
Followed by Nuptials
Followed by Very Little Money
Followed by Budgeting (What's that?)
Followed by Carb Work
Followed by...Watch this Space!
A few pics to whet the appetite (these are from last Spring)
So there was this
Followed by mawwiage three months later. Between the money spent on those items, and the carbs deciding to clog up while the ZRX sat waiting for a new rear tire (3k miles from a Pilot Road 3 WHHHAAAAAT) I've only been out three times in the last 5 months, and none at all since the wedding.
But it's cooling off, and MrsJocassee has quite literally been begging me to take her riding. She want to look at leaves. I want to feel g-forces. It's a win/win, as long as she can look at leaves while she's leaning into a hairpin curve on 178.
Bike is supposed to be finished this afternoon...provided I get it back there will be an adventure this weekend. We have moved to a temporary location that cuts about 45 mins off our trip to the mountains, and we plan on taking full advantage of it?
To whet your appetite...a few pics from the summer and spring.
One cold morning the first week of May, we took a cruise up to the Blue Ridge Parkway.
Somewhere on 215, taking a short break in some awesome sweepers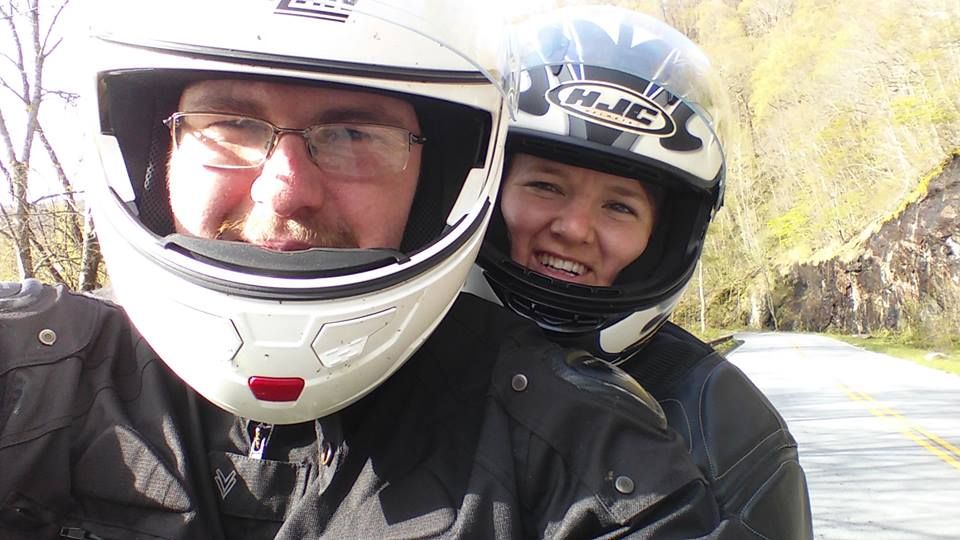 SO PRETTY
The happy couple. Cold, but loving life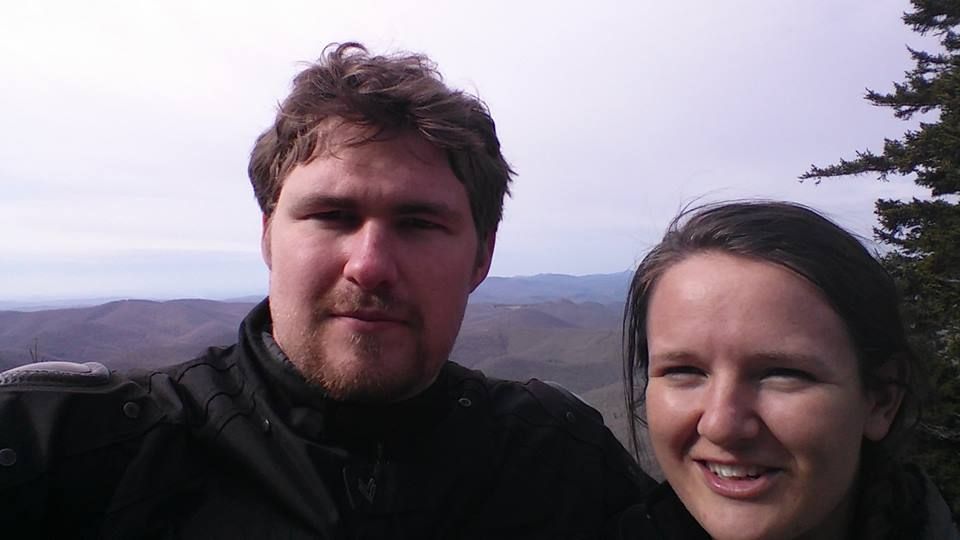 "Is that a picture of my butt?"
"No dear, your butt just happened to be in the picture."
I don't think I fooled her...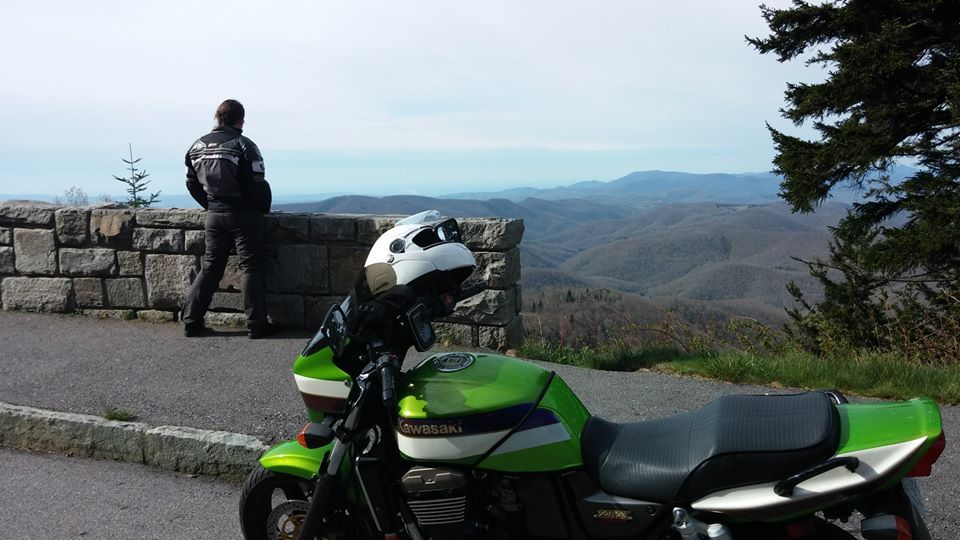 Another picture from atop the BRP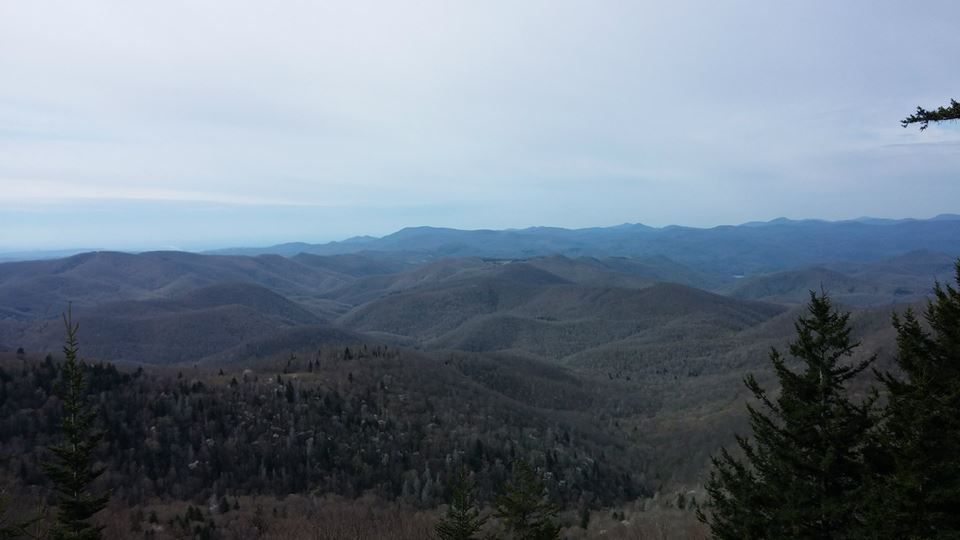 Some lovely roads on the way back down to SC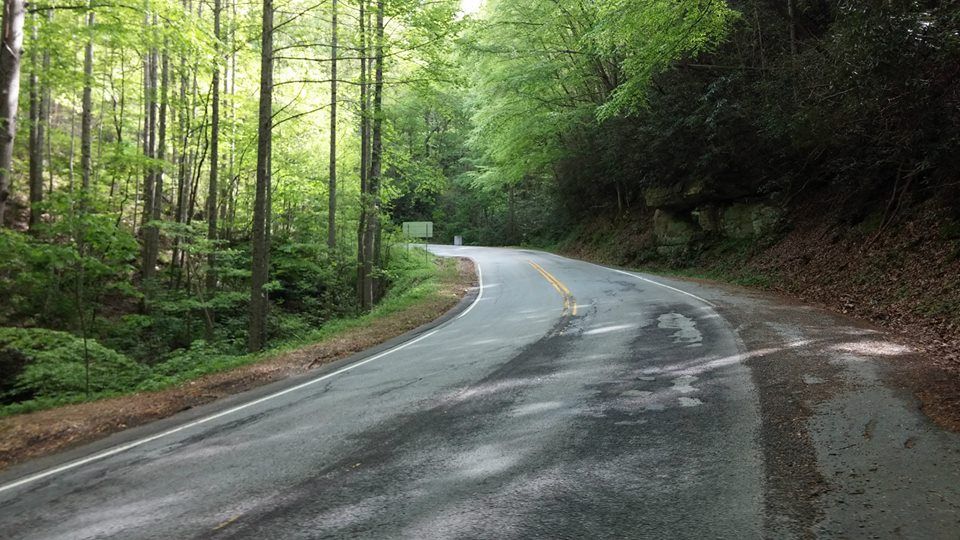 More adventures to come!