Thought I'd write a short ride report for a run out to Toroweap which is a point
on the North Rim of the Grand Canyon south of St. George Utah. This ride is
about a 150 mile loop on mostly gravel roads. There are four roads that run
south through the Arizona Strip down to the rim. We started 8 miles west of
Fredonia, AZ and came back out to the highway at St. George.
The road south was generally very good graded gravel road.
About 60 miles from the highway the road leads to a fork in the road. The
left heads down to the rim, the right, which we took back out climbs over Mt.
Trumbull, drops down into a valley and heads north. We camped there, and
headed to the rim the next morning.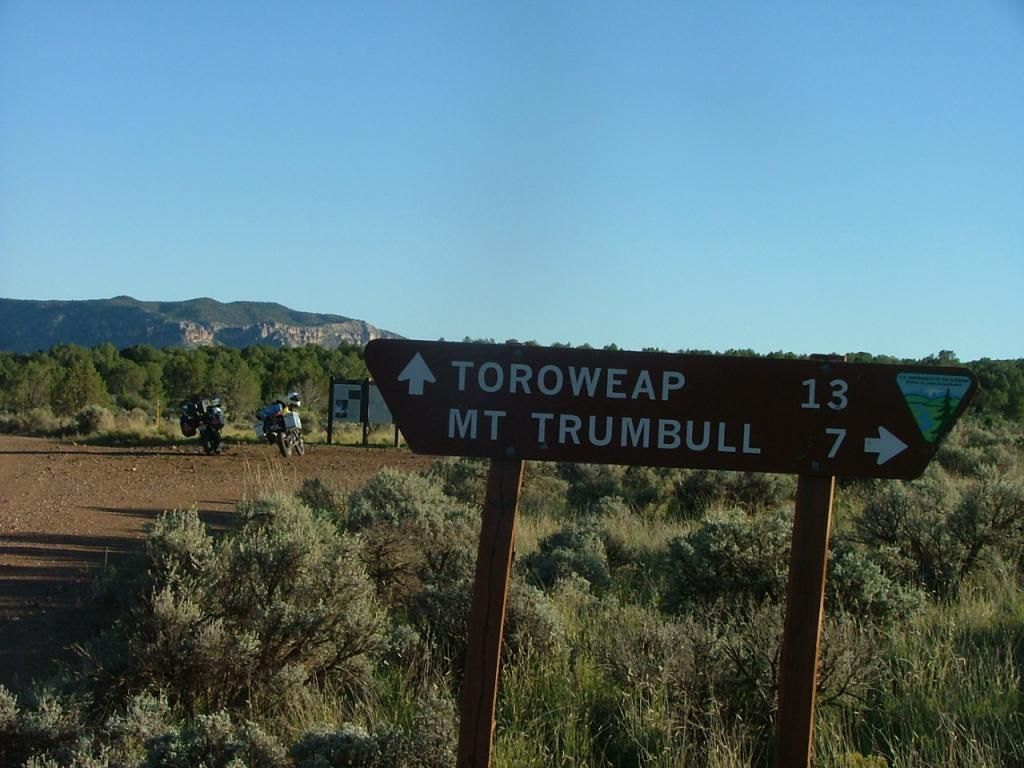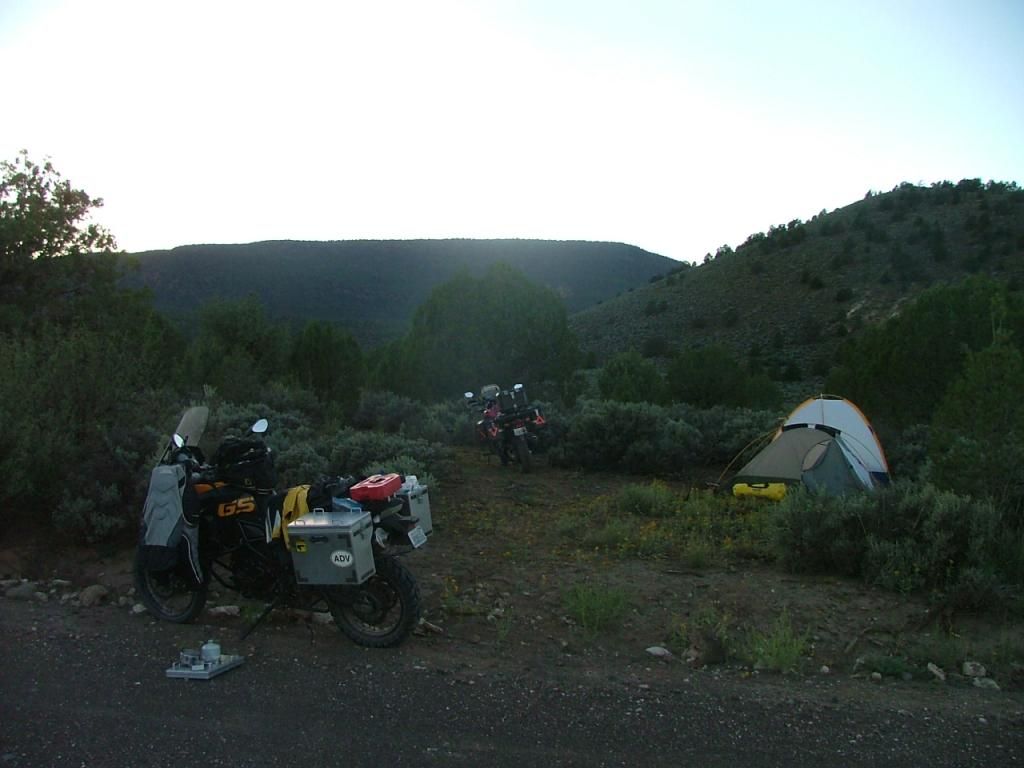 The road continues south past a Ranger Station as you enter the park. The condition of the road gets rougher for the last 5 - 6 miles. We had to pick our
way around and over small outcroppings of sandstone: no problem for the GS
but my friend's bike scraped the skidplate a few times.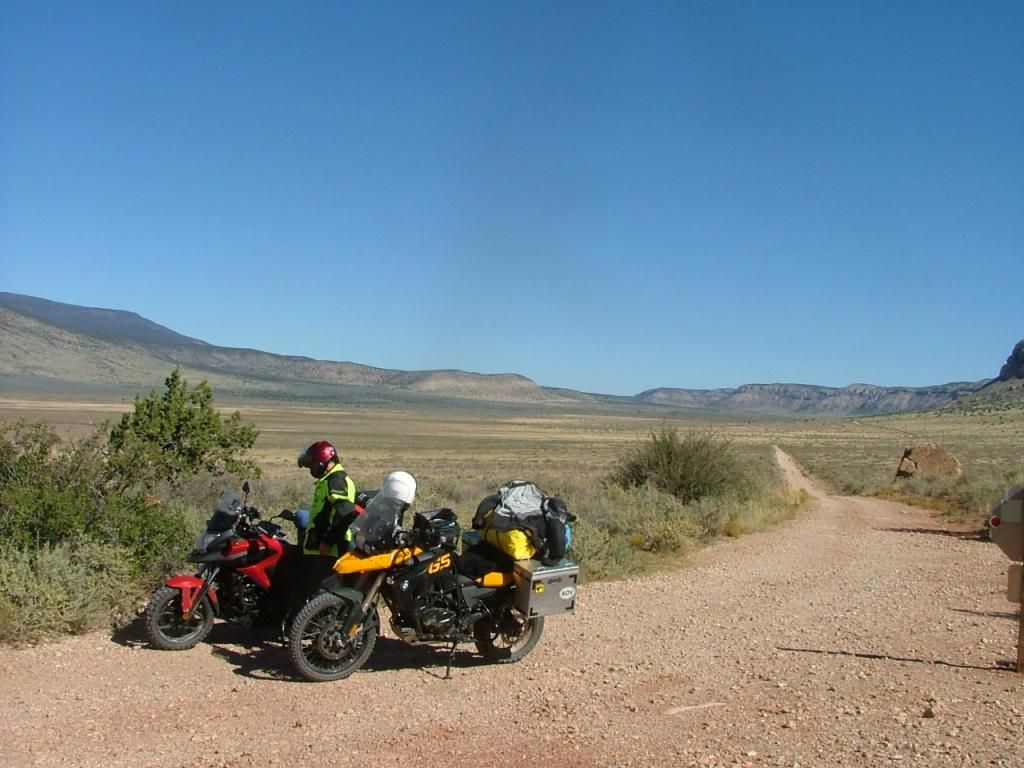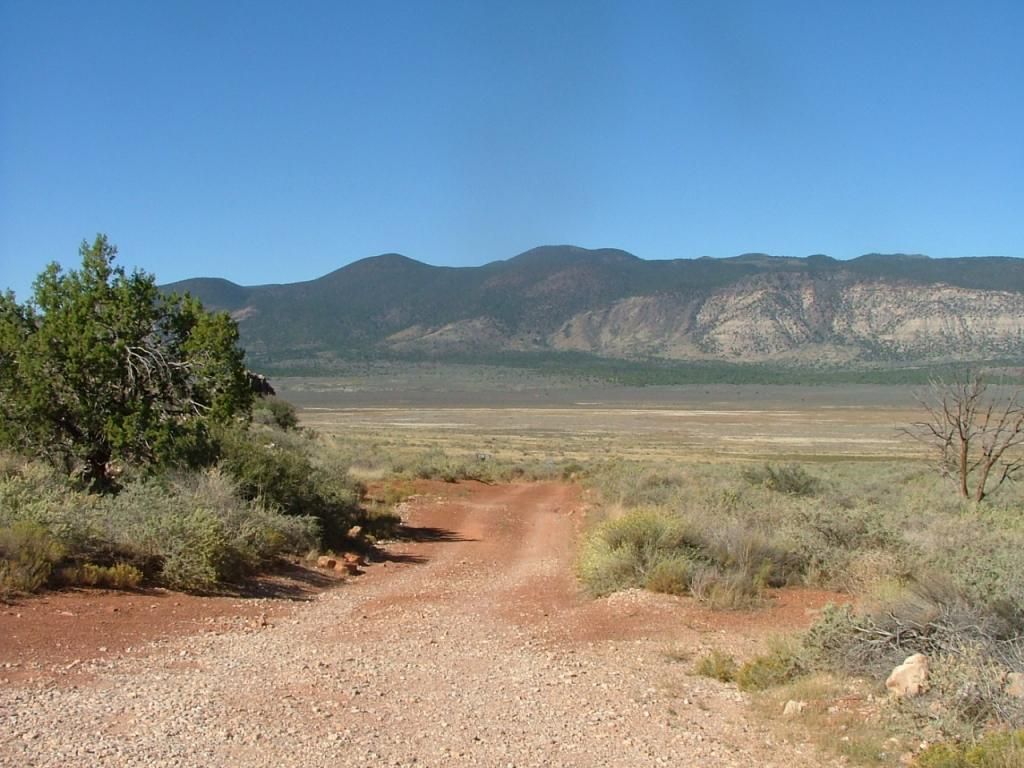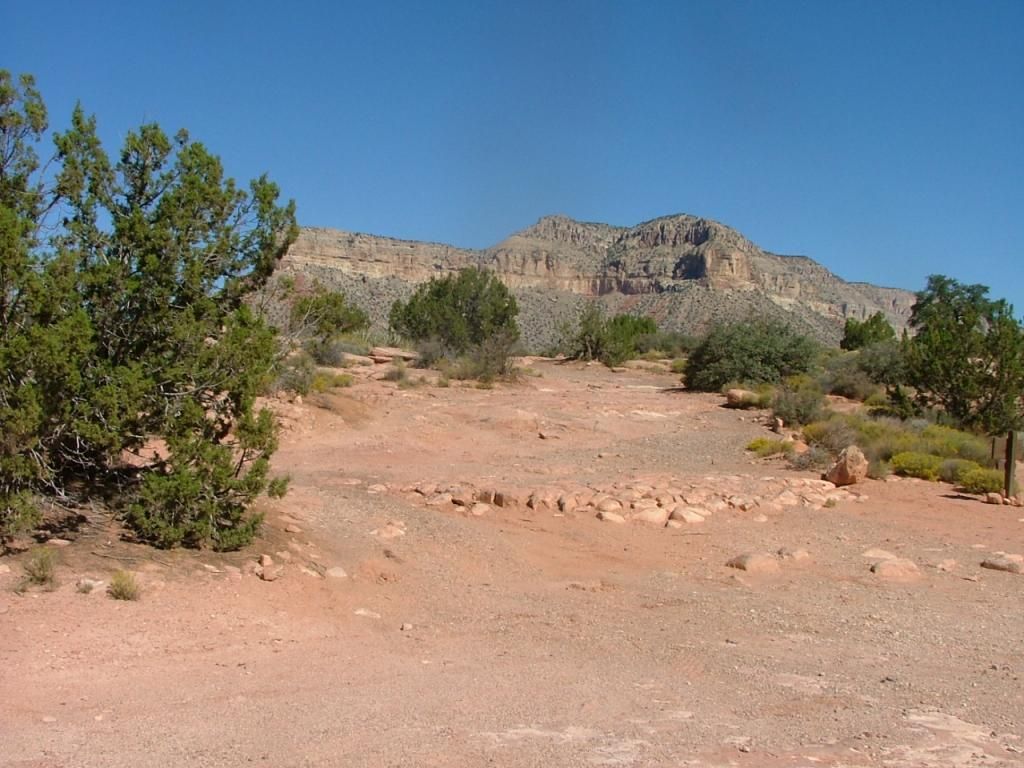 The view at the rim is incredible: 3000 feet straight down to the river.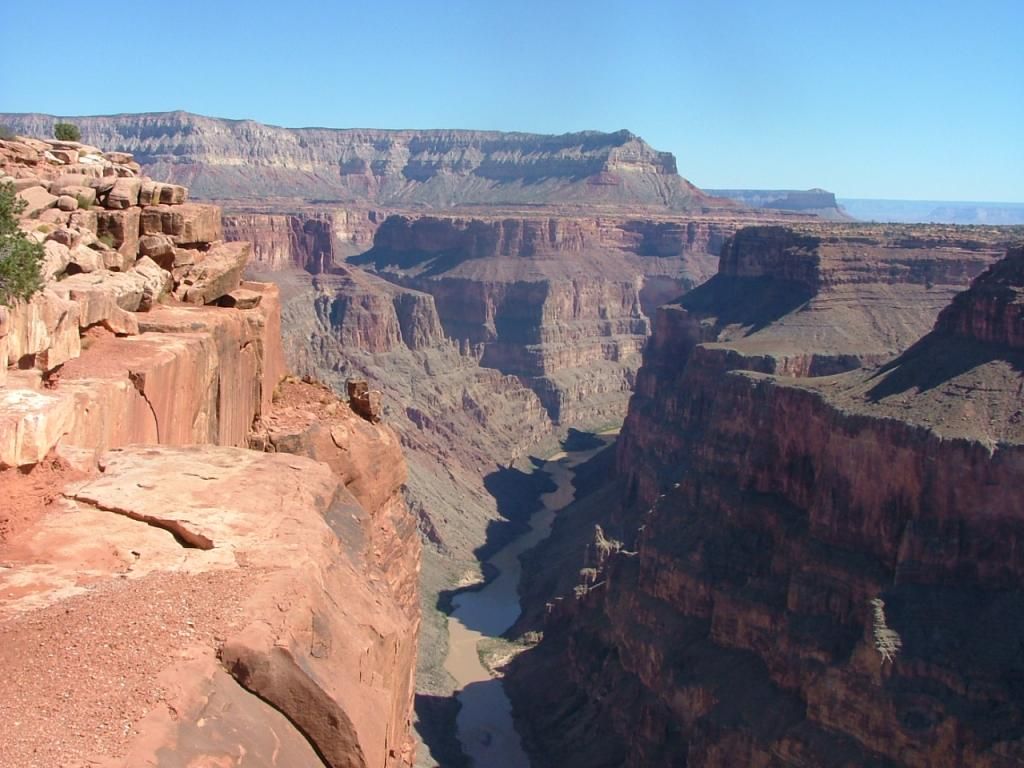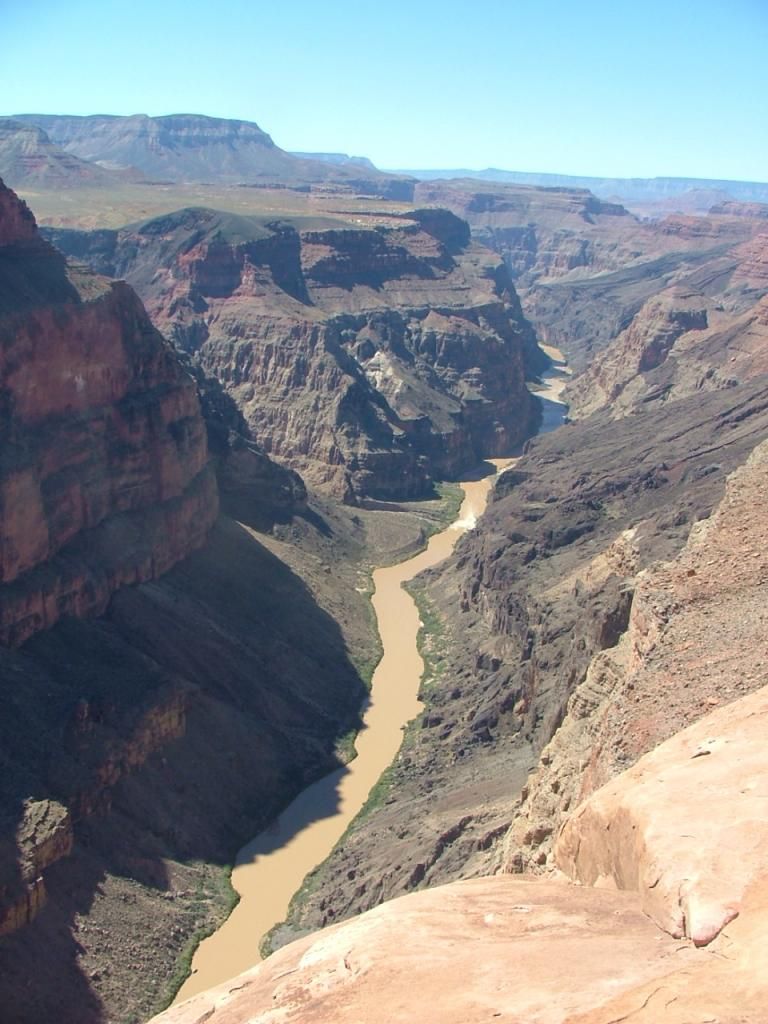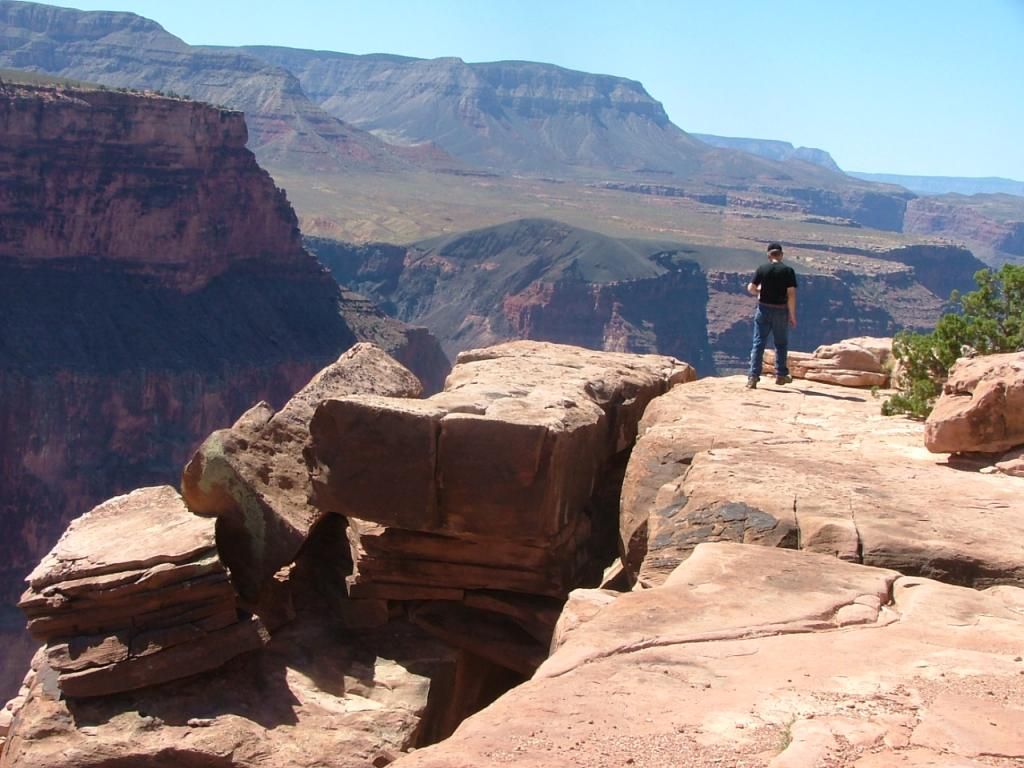 After hanging out for a couple of hours, we headed back out for St. George.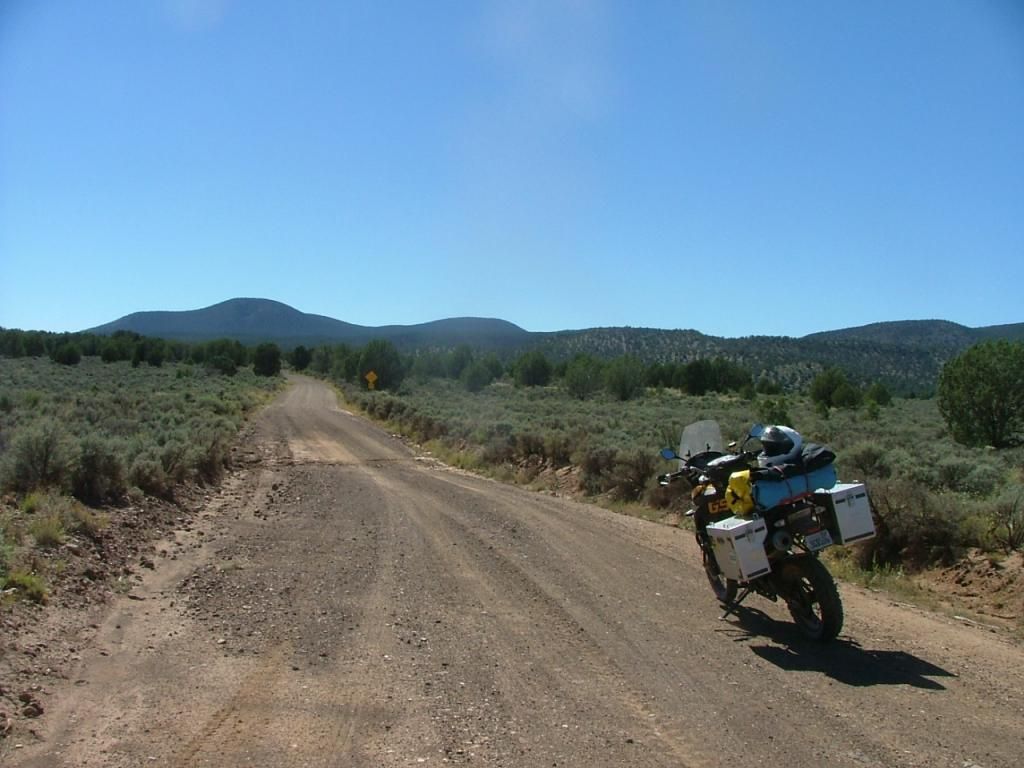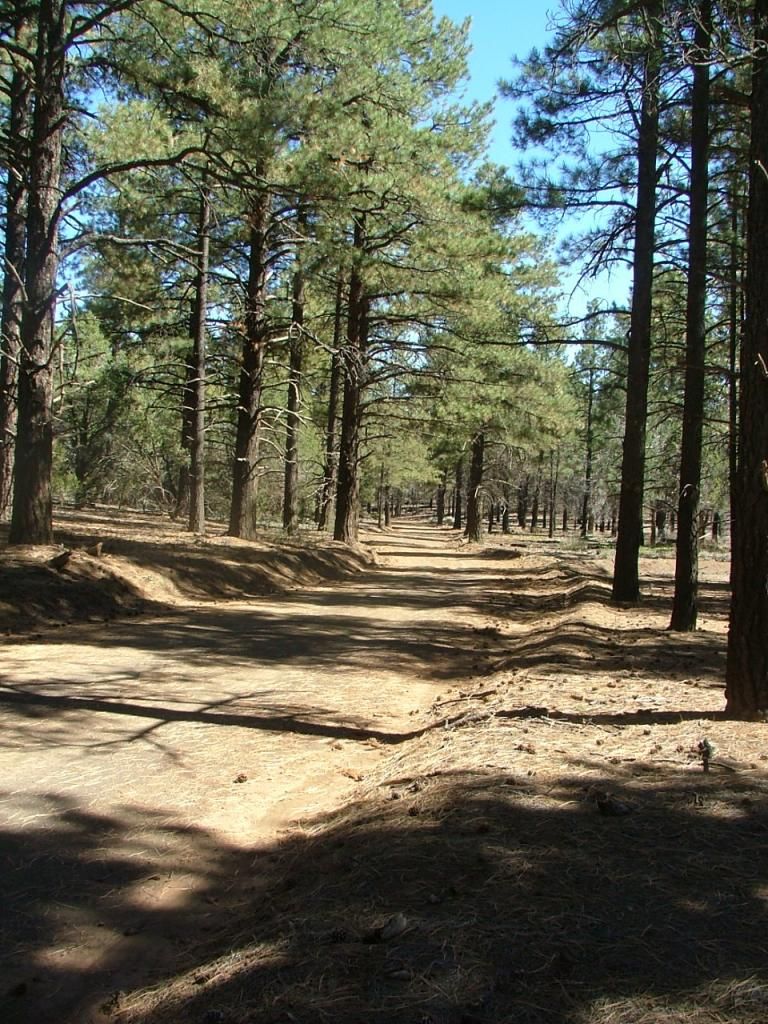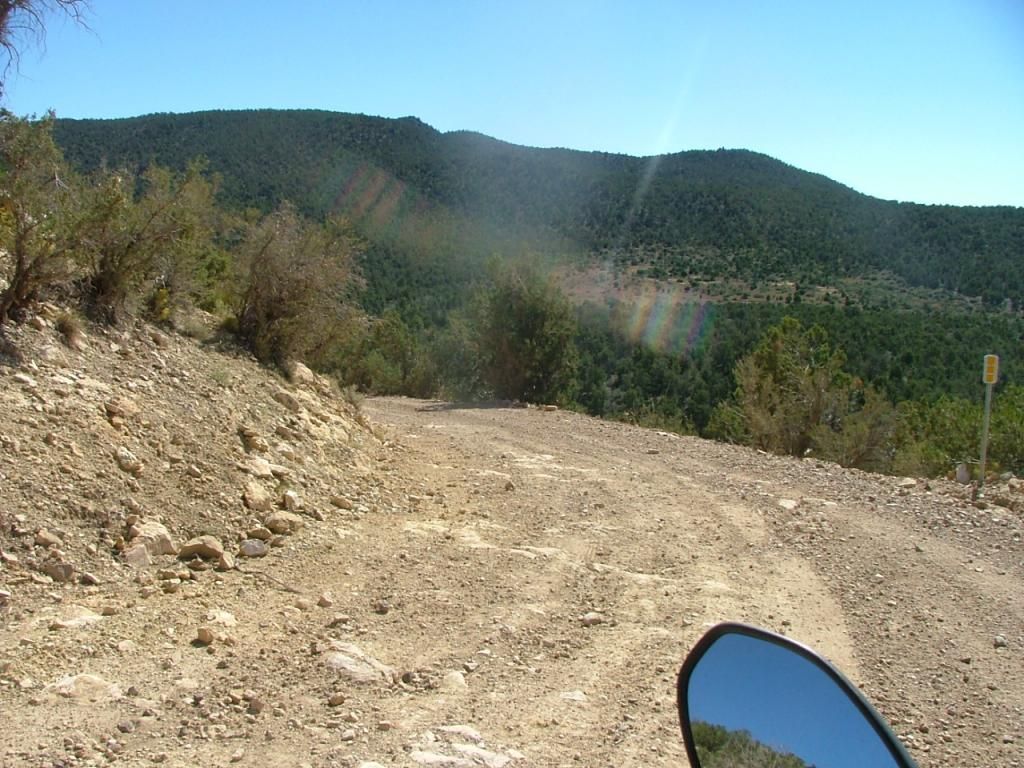 The road over Mt. Trumbull passes the site of a sawmill built by Mormon
settlers, which supplied lumber to St. George. The road drops down fairly
steeply into the valley below, where there once was a small ranch community. The community is gone, though the area is still ranched. The
schoolhouse burned down years ago, but a reproduction of it has been built.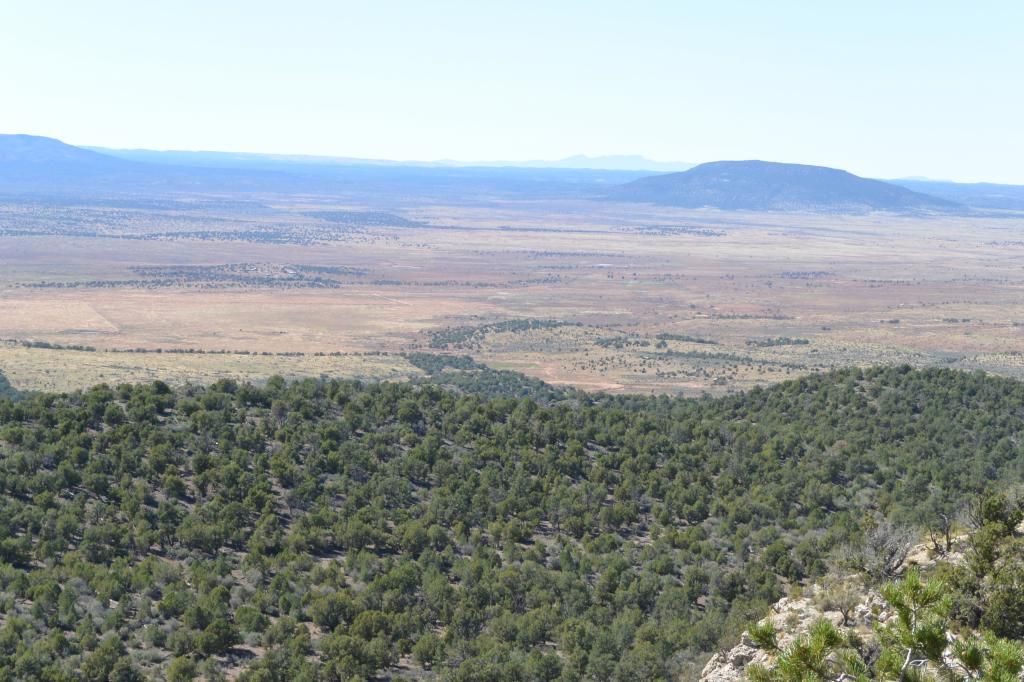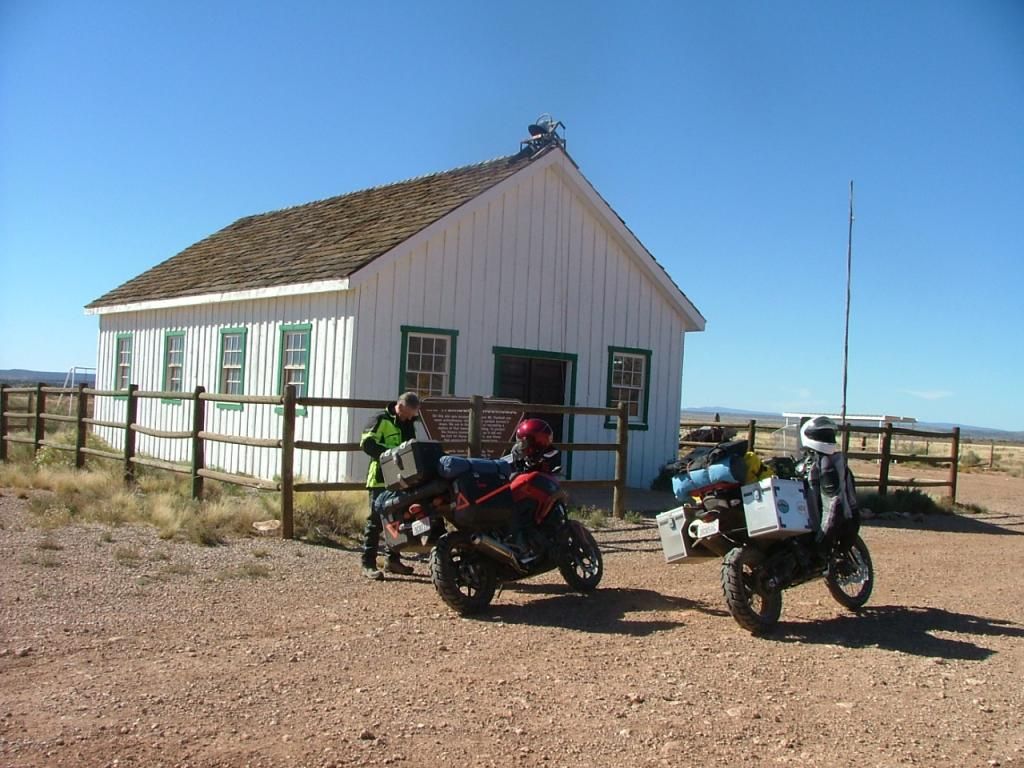 North of the schoolhouse, the road passes up the Main Street Valley. Great
road: graded gravel that you can really move on, only slowing down for a
few rough spots or low speed turns. It drops down off the plateau and
cuts the interstate just south of St. George.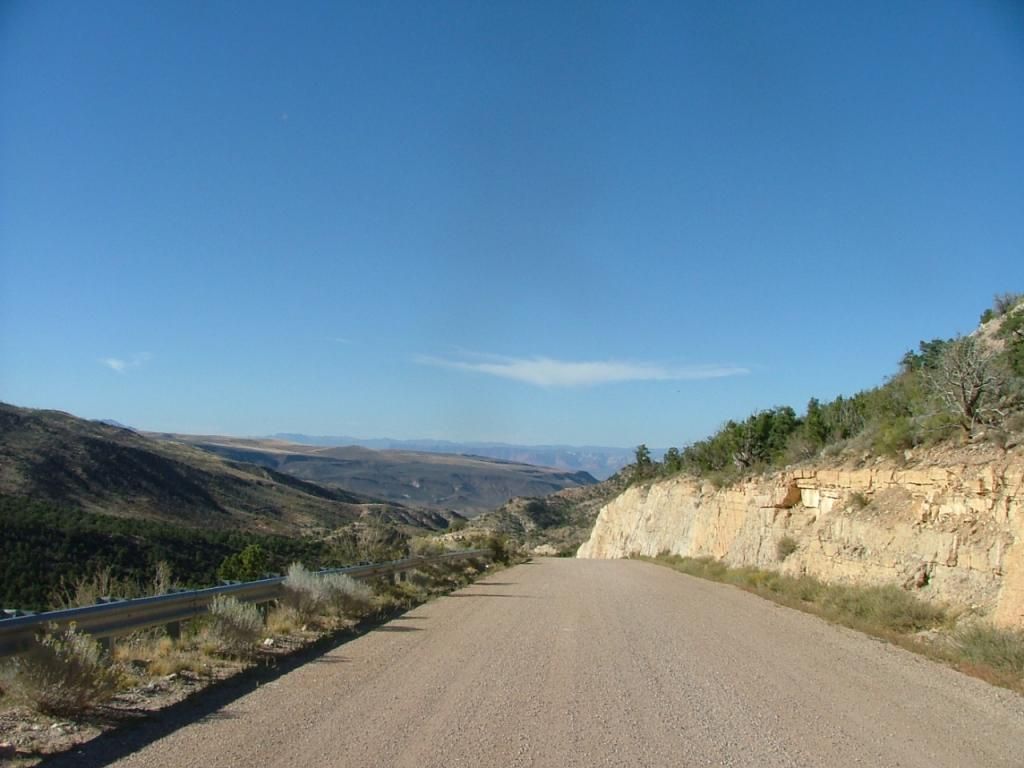 This a great ride that could be done in one day easily if you start early enough. The best map for this country is the Arizona Strip map published by
BLM. The roads we travelled were well marked with signs, but there are
lots of other roads in the area where the map would be useful. Guess that
will have to wait for another day...