Started on Thursday morning at 5am.
Packed up and ready to go...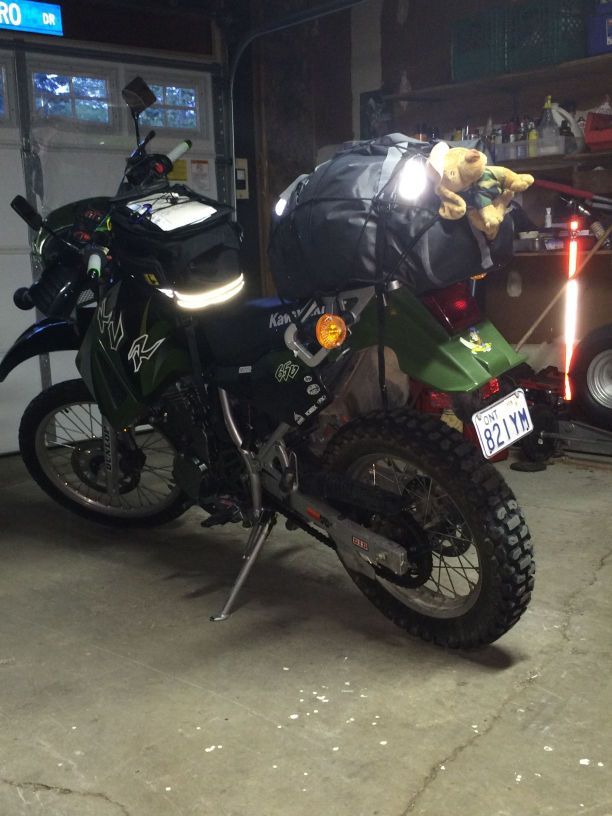 Left Blackstock Ontario heading for Collingwood to pick up some gear I bought off Jon_l.
Met Jon and his lovely wife who offered me a cup of coffee but I had to pass as the ferry in Tobermory was leaving at 11:20am.
While packing up my new tools one of the clips on my bag snapped. Jon gave me a new one and I was on my way.
Got to Tobermory with time to spare.
Waiting for my ride to the island...
Ferry ride was a nice break after 4+ hours on the bike.
Arrived on Manitoulin around 1pm and was on my way again.
Island was beautiful!
Made my way to Espanola and Sudbury eventually ending up in North Bay Thursday night. Friday morning I headed south to Huntsville and then across 118 to Canarvon.
35 took me home.
Here is the route I ended up taking. Total distance was actually closer to 1400km with some stops and detours.
30 hours, 1400km, 18hrs of riding.